Robert De Niro went to great lengths to portray Bernie Madoff in the new HBO film "The Wizard of Lies," even going so far as to shave his hairline. So it's no surprise that the design team had to step it up as well to make sure everything on set was perfect down to the last pillow.
Oscar-nominated production designer Laurence Bennett spoke with Architectural Digest about the surprising place they looked for inspiration — FBI evidence.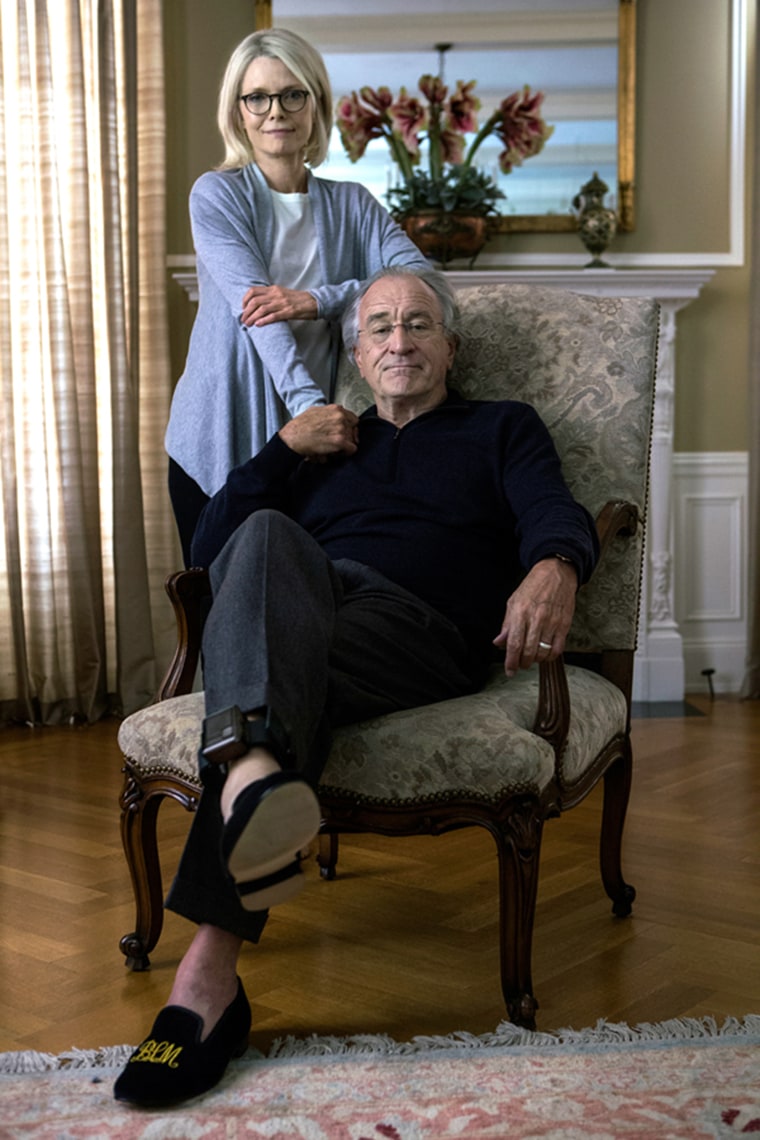 "The FBI photographs of the properties were actually a great source for decor and some specific objects," Bennett told the magazine. "Some of the rooms were still dressed when they photographed them."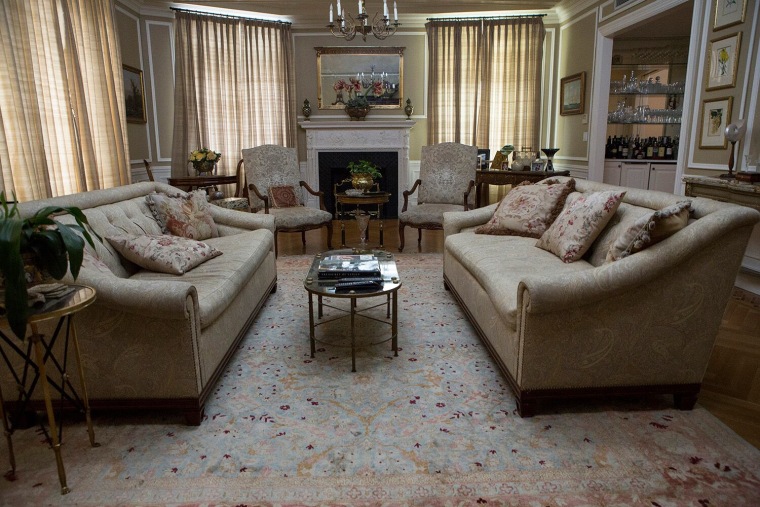 In some cases, the designer was able to get replicas of specific items he had seen in the photos. "In Bernie's study at the penthouse, there was a stuffed leather bull — sort of a footstool slash piece of decoration," Bennet said. "He seemed to have a fascination with bulls. And we were able to get one exactly like it."
Perhaps it's a reference to the famous Wall Street "Charging Bull" sculpture, which now faces a "Fearless Girl" statue.
Given the large scale of Madoff's Ponzi scheme, one might expect that his Manhattan apartment and vacation homes, in the Hamptons and Palm Beach, would be decorated in the most opulent style. Turns out, that wasn't the case.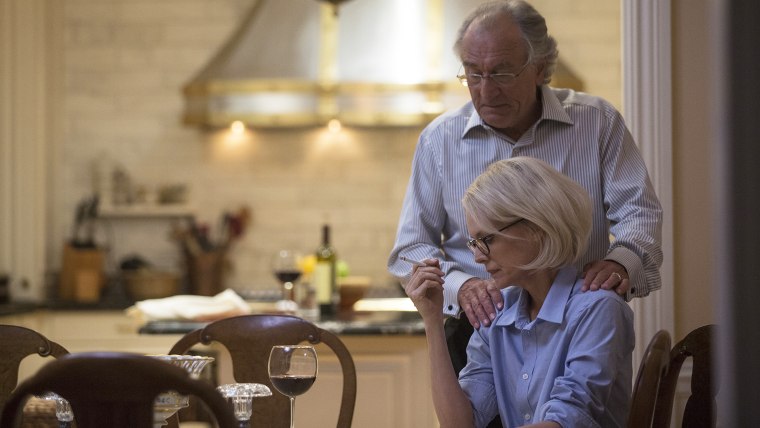 Bennet added small upgrades throughout the set to give it more character and texture. "Adjusting for the audience's expectations was important," the designer told the magazine. "It was a very mundane, impersonal style. What I tried to do was just give him a minor upgrade."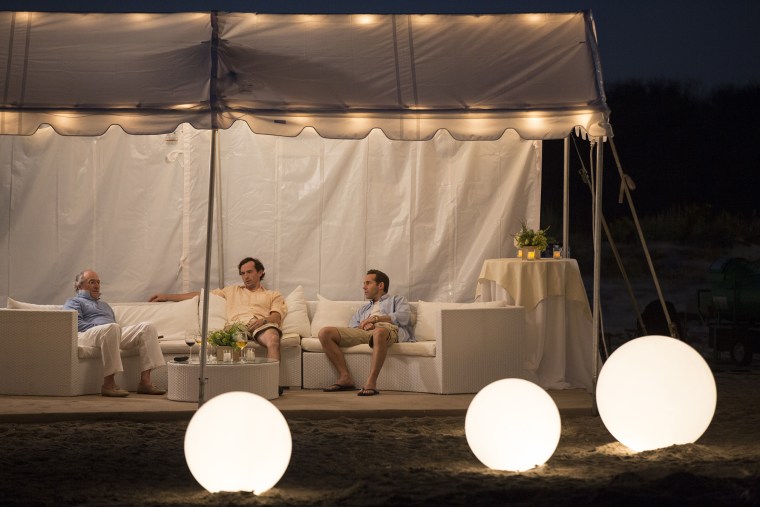 See the set in action when the film premieres on HBO Saturday, May 20.
Bernard Madoff's Manhattan penthouse, Long Island getaway and Florida estate are for sale in the hopes of raising tens of millions of dollars to help reimburse victims of his Ponzi scheme.
RELATED