Growing up in New Jersey, Mike Donnelly used to sketch log homes with mountains behind them and the sun coming up.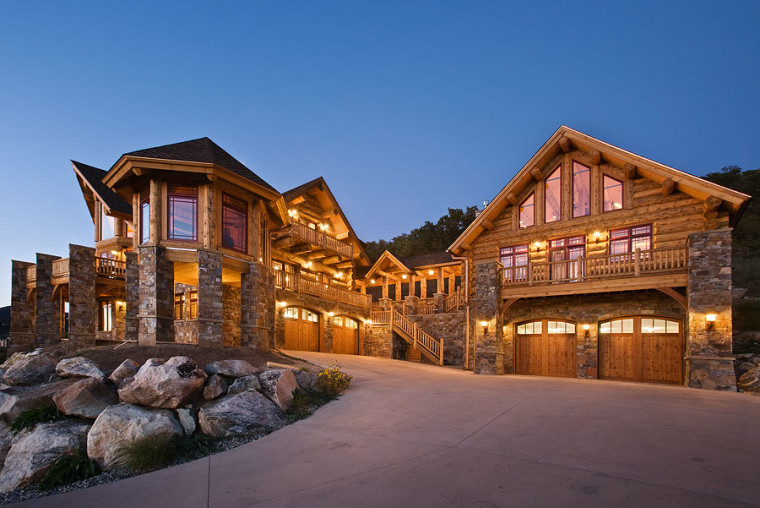 Decades later, the Florida landscaper and his wife, Mary, built a house in Colorado that fits that bill — except it faces the sunset.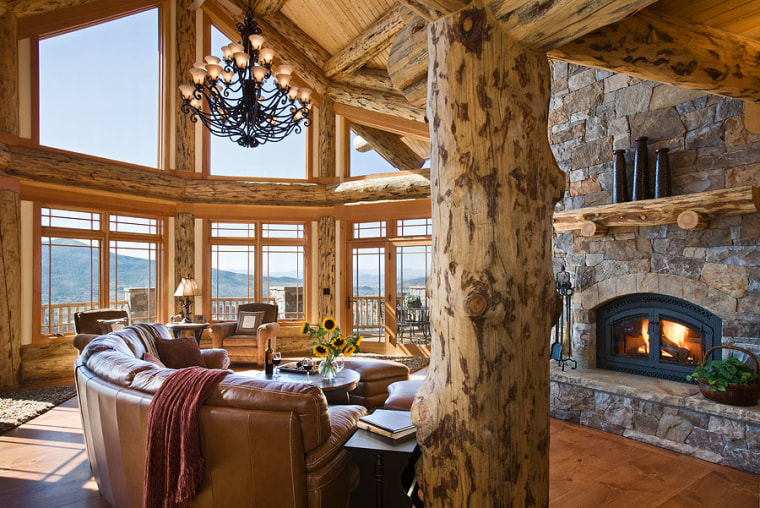 The 6,000-plus-square-foot log home in Steamboat Springs boasts five bedrooms and five bathrooms, plus a detached guesthouse with a bedroom and loft — all with sweeping views of the Yampa Valley, beloved for its beauty and ski slopes.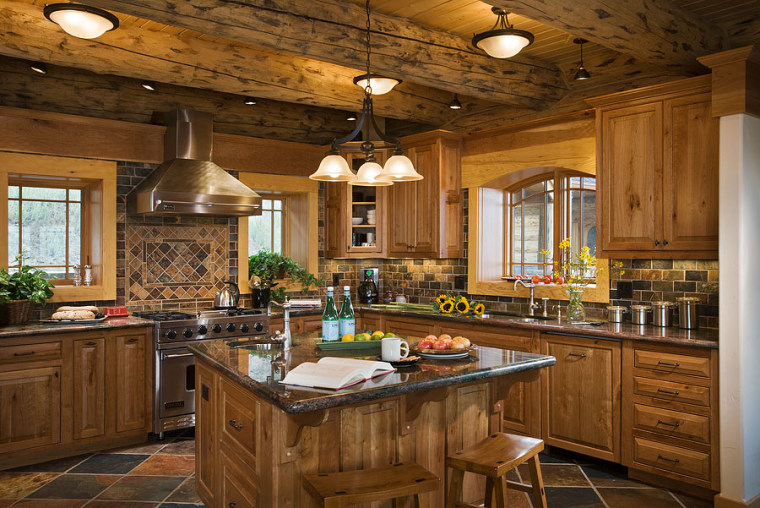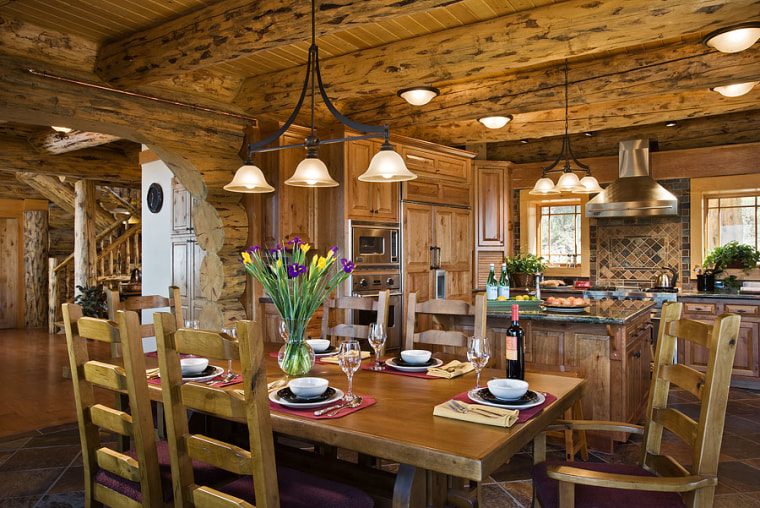 It's on the market for $4.95 million, and Donnelly is careful to explain that you can ski in, but not ski out. The home is a couple of blocks to the slope that leads to a gondola.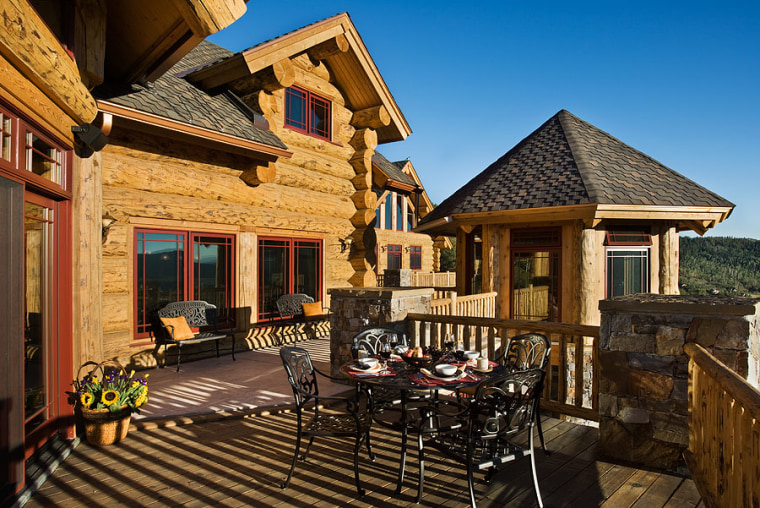 One of Donnelly's favorite rooms is the octagonal "cocktail room" that sits at the corner of the house and has "such an awesome view, you could just hang there and have your coffee or morning devotions," Donnelly said.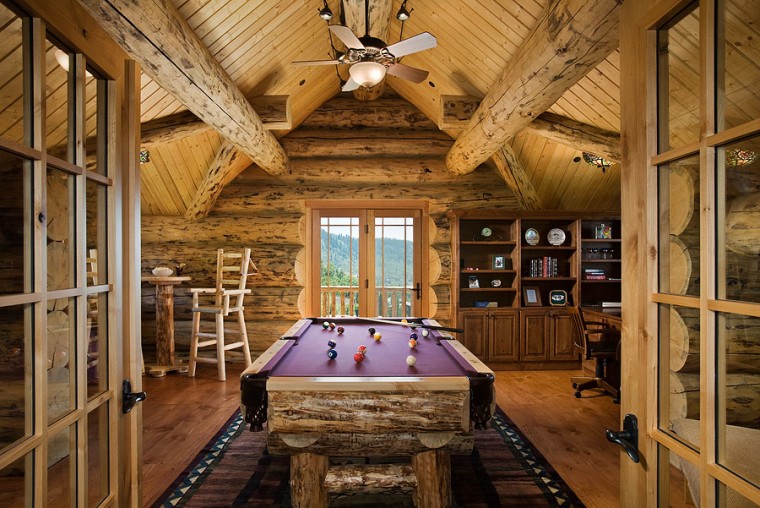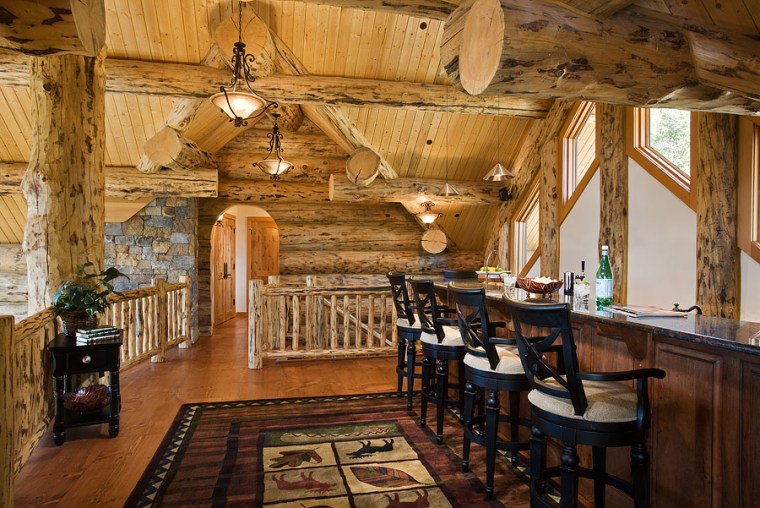 A second octagonal room sits off the master suite, and it's dubbed the sunset room. There's a second master suite on the upper level, beside a bar and pool room where the family and their guests also play cards and throw darts.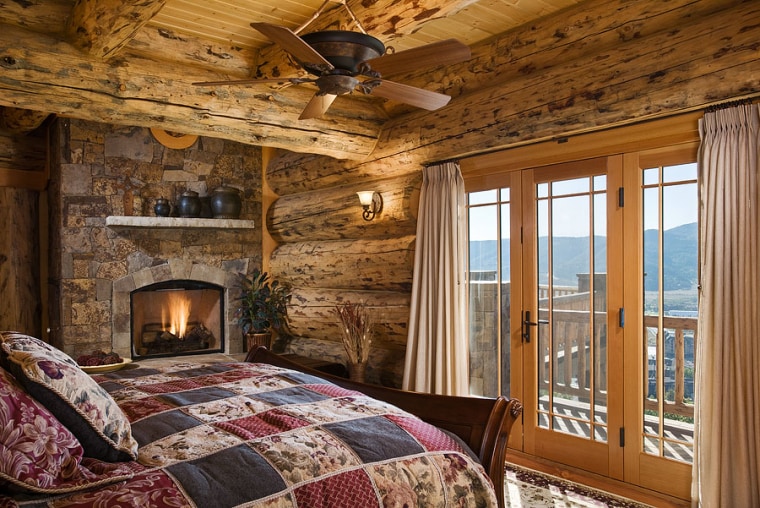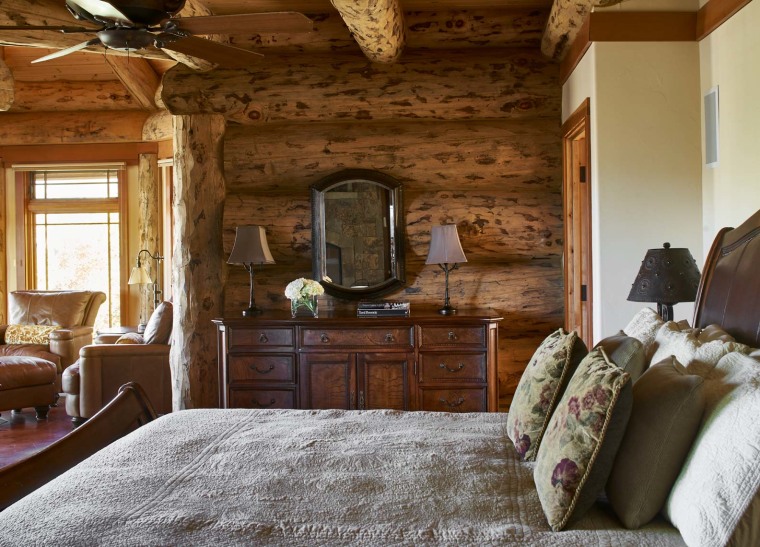 Donnelly says his porches are "the best in all of Steamboat Springs. I'm still in love with those views ... I hear John Denver. 'Rocky Mountain High' plays in my head when I'm out on my porch just walking around."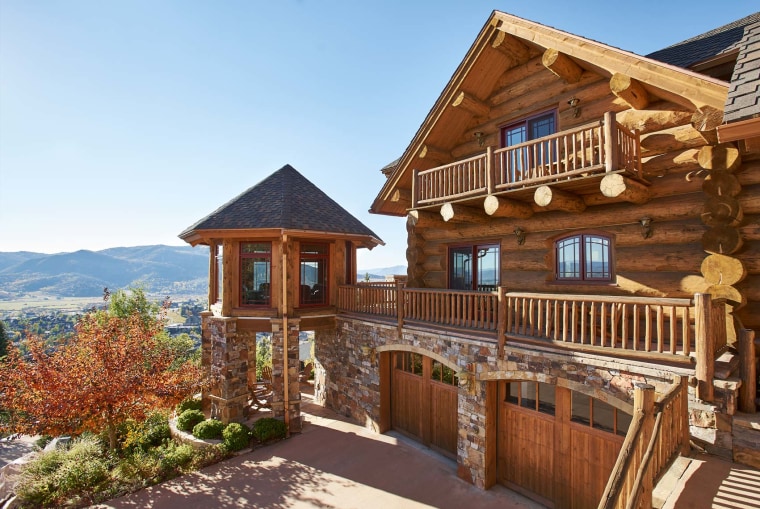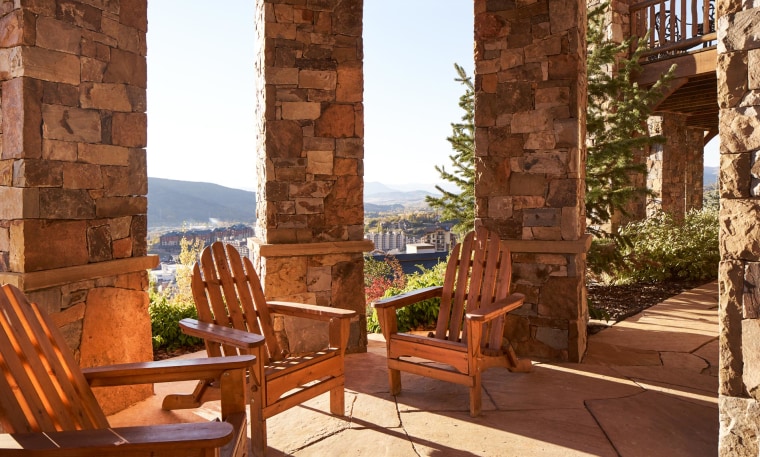 Twelve rock columns support the decks, matching the grand scale of the home's giant logs. "Instead of the standard 12 or 16 inches, we did 18 to 24 inches, and it gives it such a strong-yet-pleasant look," Donnelly said.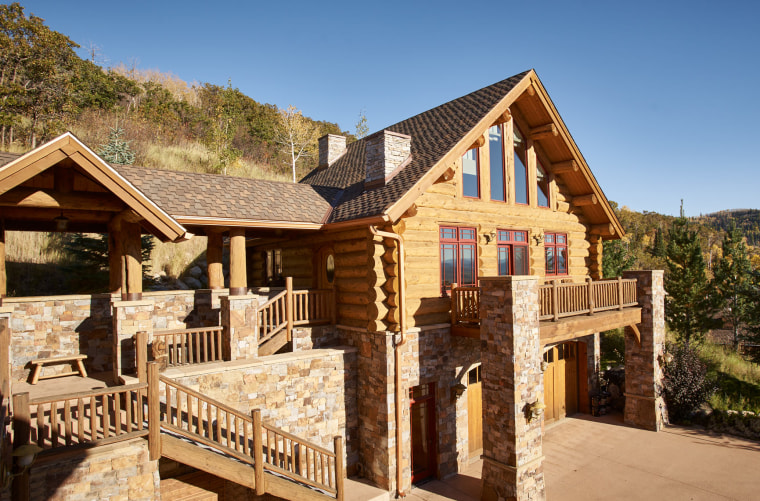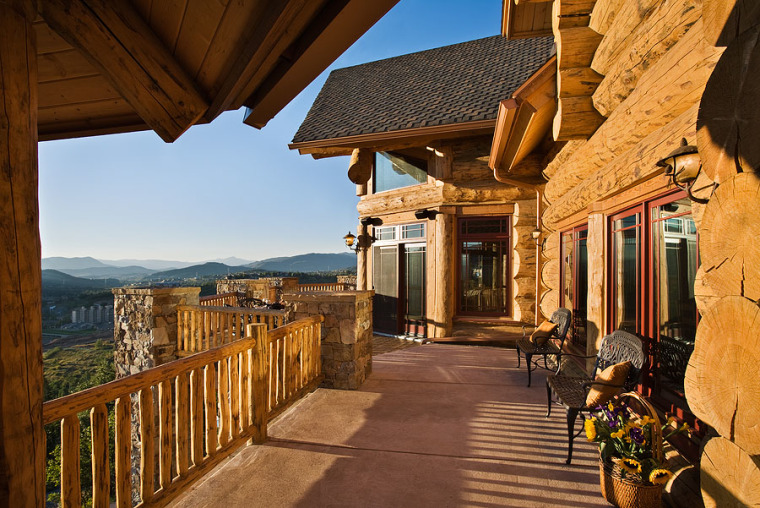 He's proud of the landscaping, which includes boulder retaining walls and trees ranging from aspen to blue spruce to white pine and junipers.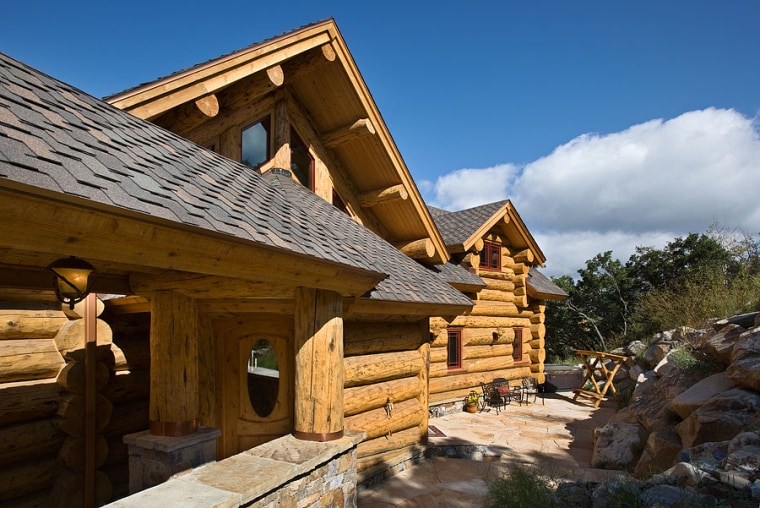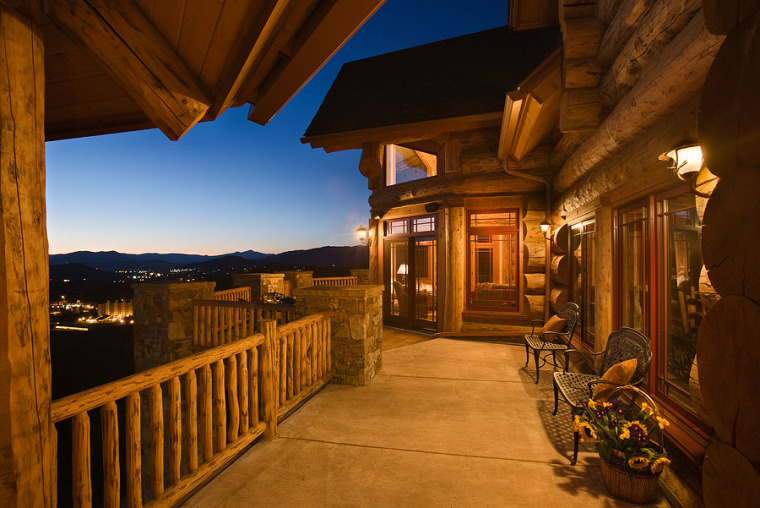 The listing agent is Chris Paoli of The Paoli Group.
Photos by Roger Wade and David Patterson
Related: