You'll want to grab the tissues for this one.
For Lucy Kalanithi, coming home to her California apartment each day has been a heartbreaking experience — until now.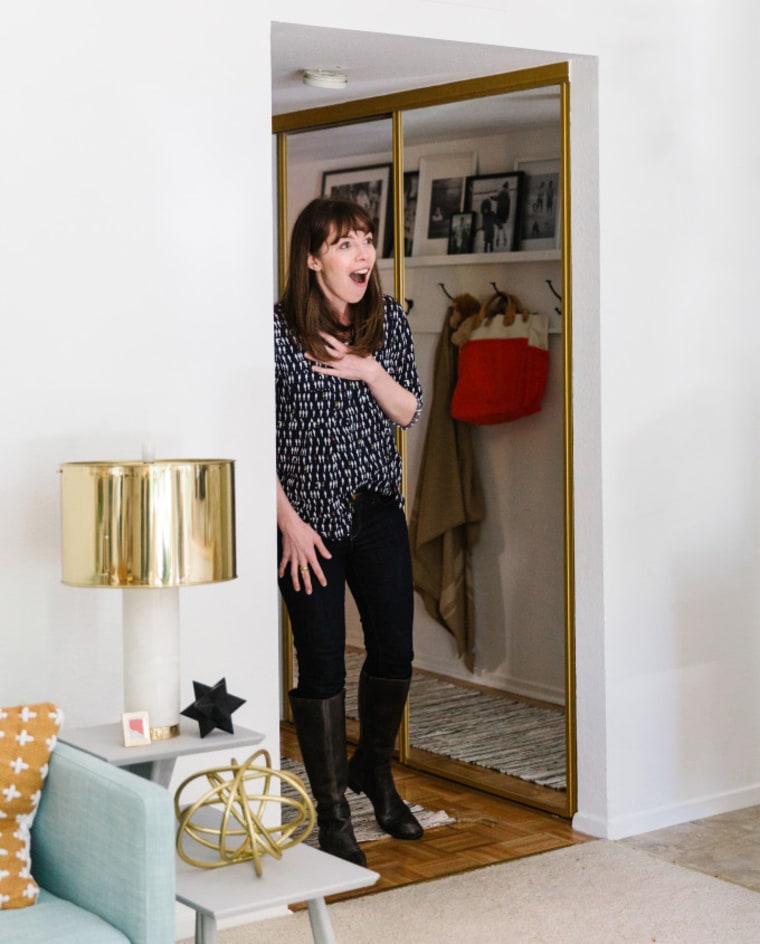 The mother of one lost her husband, Paul, to lung cancer in 2015. While facing the daunting task of moving forward, the idea of being in the home they created together became increasingly difficult.
"I want to burst into tears whenever I think about returning to an empty house," she told her sister, Joanna Goddard, who wrote about Lucy's experience on her blog "A Cup of Jo."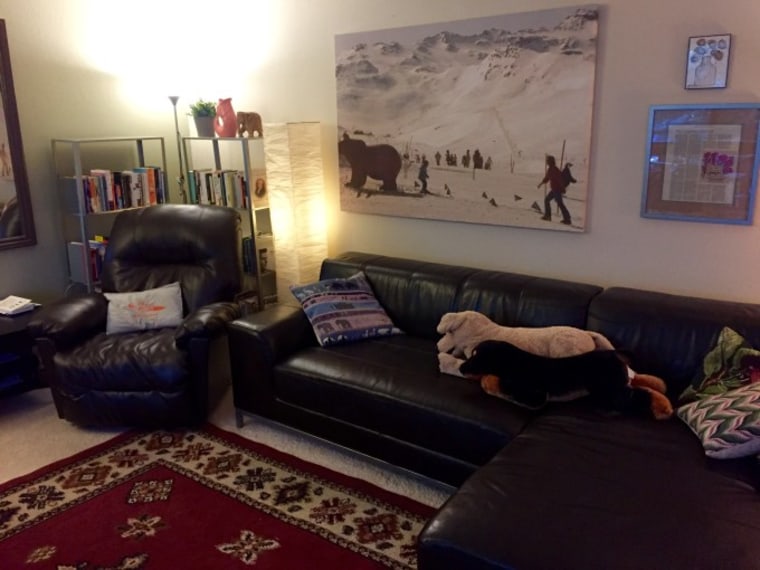 In an effort to help her sister make her house feel like home again, Joanna teamed up with interior designer Jenny Komenda and her company, Juniper Studio, to makeover Lucy's home while she was away promoting her husband's book that she helped publish after his passing.
When she returned a week later, what was once a painful space was now a cheerful refuge.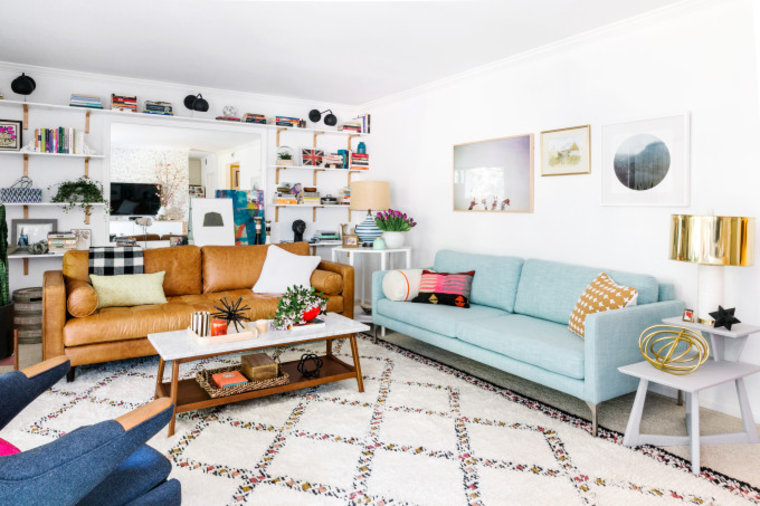 "When Jenny asked what I hoped the house would feel like, I said bright and colorful and nature-y," Lucy said. "And that's exactly what she did."
For starters, Jenny and her team slapped on a fresh coat of white paint to brighten up the home. They also swapped out the dark leather sectional and red-brown color palette for colorful furniture and accessories.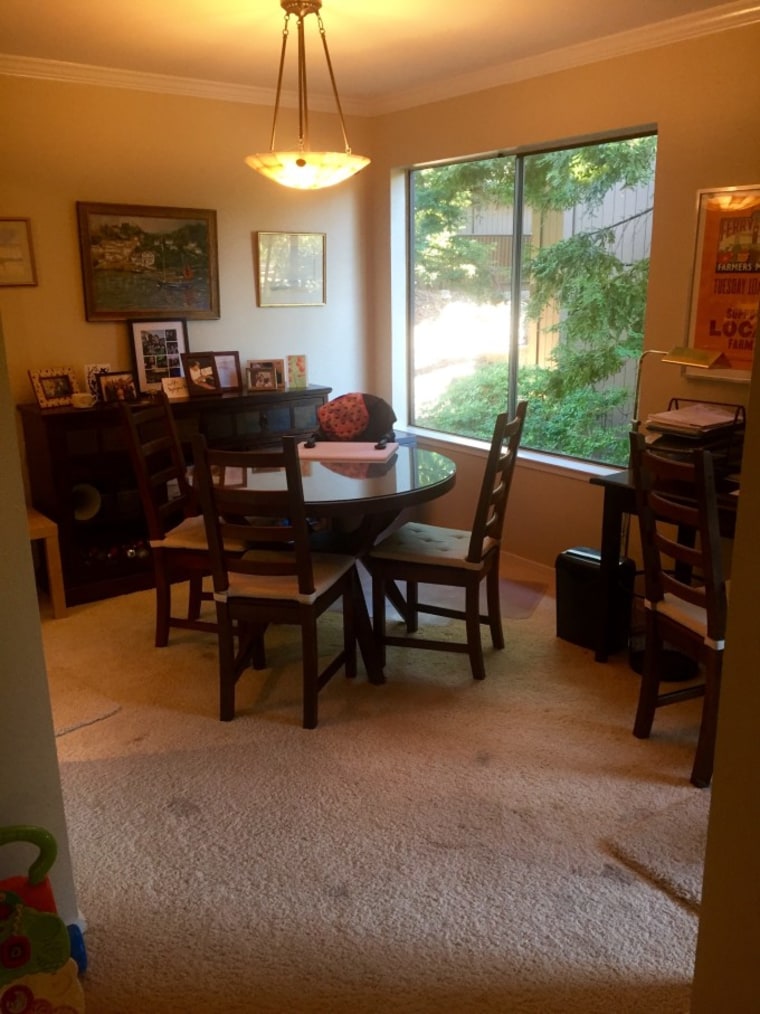 "It was the most emotional week for all of us," Jenny said about the project. "It was amazing and heavy and wonderful and hard — oh my gosh, it was hard."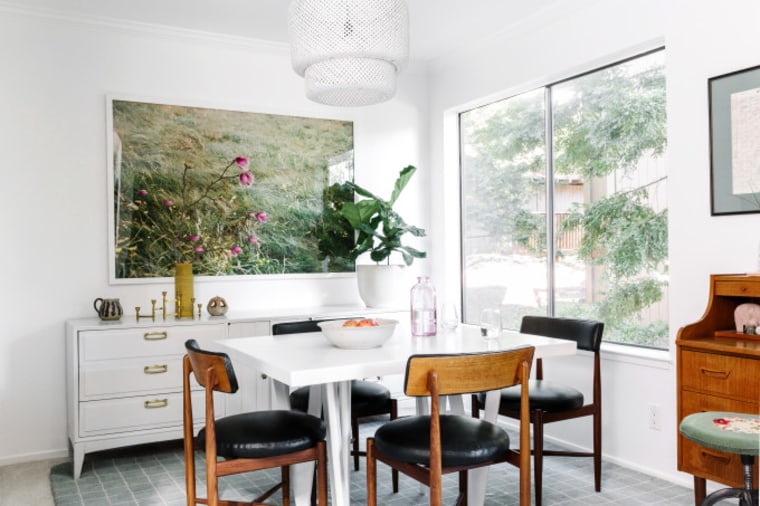 Fortunately, Lucy's tearful reaction made the effort worth it.
"She said what we had all been feeling all week, that this is what Paul would have wanted," Jenny said. "It was one of the most rewarding moments I've ever had."
For Lucy, the heavy task of healing from her husband's passing is now a bit lighter.
"Before, I'd be sitting at home watching TV and it felt so lonely," Lucy said. "I'm excited to come home now, I'm excited to have people over, I'm not itching to get out like I was before."
Check out more details from the makeover — including Lucy's bedroom reveal — at "A Cup of Jo."