One of the great frustrations of the holiday season can be Christmas cards that don't make it to their destinations until after the holiday.
Customers who ordered certain cards through Minted are dealing with that feeling after learning they might not get them out to friends and family until after Santa has come down the chimney.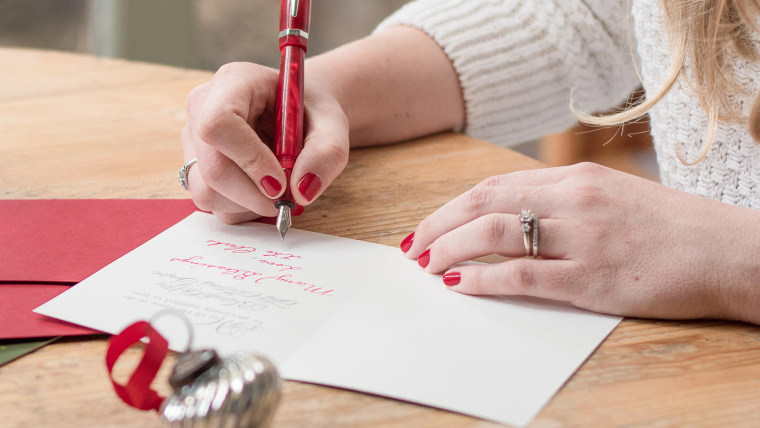 Minted, an online marketplace for designers and independent artists, announced on Tuesday that an error by one of the printers it uses has caused significant delays for 5 percent of its orders.
A company spokesperson told TODAY on Thursday that the updated figure is fewer than 3 percent of orders, saying the majority of the late orders will only be late by 1-2 days and all will arrive before Christmas.
"We are devastated by this and are very, very sorry about the delays this has caused,'' the company said in a statement. "The vast majority of orders are not delayed."
The error affects cards with foil-pressed designs and keepsake art. Many of the orders were placed weeks ago, according to several irked customers.
Minted has put all of its corporate employees, including management, to the task of assisting its customer service team to field questions from customers with delayed orders.
"We are again very sorry to the customers who we let down this season and we will find a way to make this up to you,'' the company wrote. "We know that this is not the experience that you expect from us."
Follow TODAY.com writer Scott Stump on Twitter.