I like to think of myself as a genuine person, a straight shooter, a down-to-earth, what-you-see-is-what-you-get kind of gal. But other than dyeing my hair every eight weeks, the holiday season is the only time of year I embrace being artificial ... in my choice of Christmas trees, that is.
Imitation. Faux. Oh, let's just call them what they are: fake trees, the kind that do not yield to an ax. They are made of (gasp!) plastic. They come with perfectly strung lights. The branches don't dry or drop needles. They don't need water. They don't need anything, really, other than a nice spot in your living room.
(Some people clearly disagree with me and argue that real Christmas trees are the only way to go.)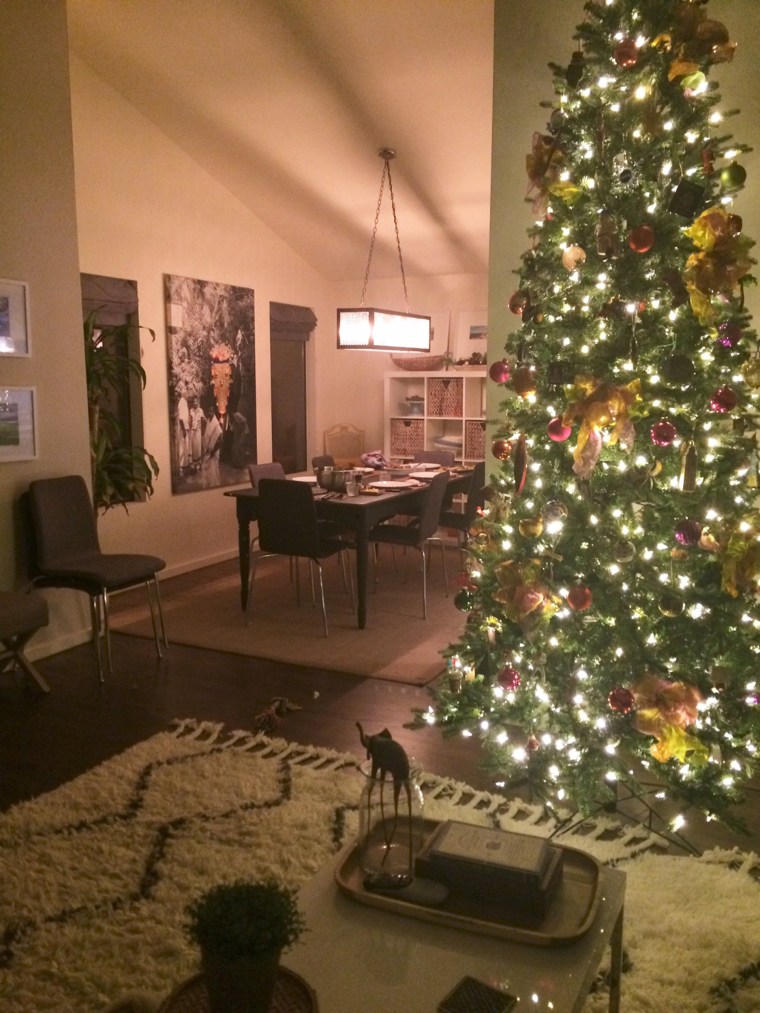 A survey by the National Christmas Tree Association for 2017 found that 21.1 million artificial trees were purchased that holiday season, compared with 27.4 million who bought real trees. The survey also found that the number of artificial trees purchased had increased from the 18.6 million purchased in 2016. And a survey from 2011 found that 11 percent of U.S. households who would display a real tree also displayed an artificial tree (part of the growing trend toward celebrating Christmas with more than one tree).
I'm far from alone in my fake-tree fascination. I am also not alone in the multiple tree trend. I have three in my home this year. My 9-foot "Aspen fir" has all the ornaments our family has collected over the years and has a setting where you can alternate from white to multicolored lights. (Parenting win! My kids can have their colored lights whenever they want, while I get my boring white lights.) My 7.5-foot fake fir is decorated with a collection of elephant ornaments. And a third 6-foot tree is covered in family photos, perfect decor for our basement family room.
Living in the Pacific Northwest, my fake trees are somewhat blasphemous. My friends regale me with tales of how awesome it is to take the family to the tree farm, find the perfect tree, chop it down and tie it on top of the SUV. I'm sure it really is peace and harmony and Christmas carols all the way home. My Facebook feed has been inundated with cute tree farm pictures. One friend posted that she got a 14-foot tree for $5. "Gotta love the beautiful PNW!" she wrote. One adorable family of five wore matching plaid shirts while tree hunting. (I have a feeling I will be seeing that again when their holiday card arrives in the mail.)
Another friend, when asking about my fake trees, justified my selection for me: "Well, you used to live in Florida. So I get why you like fake trees."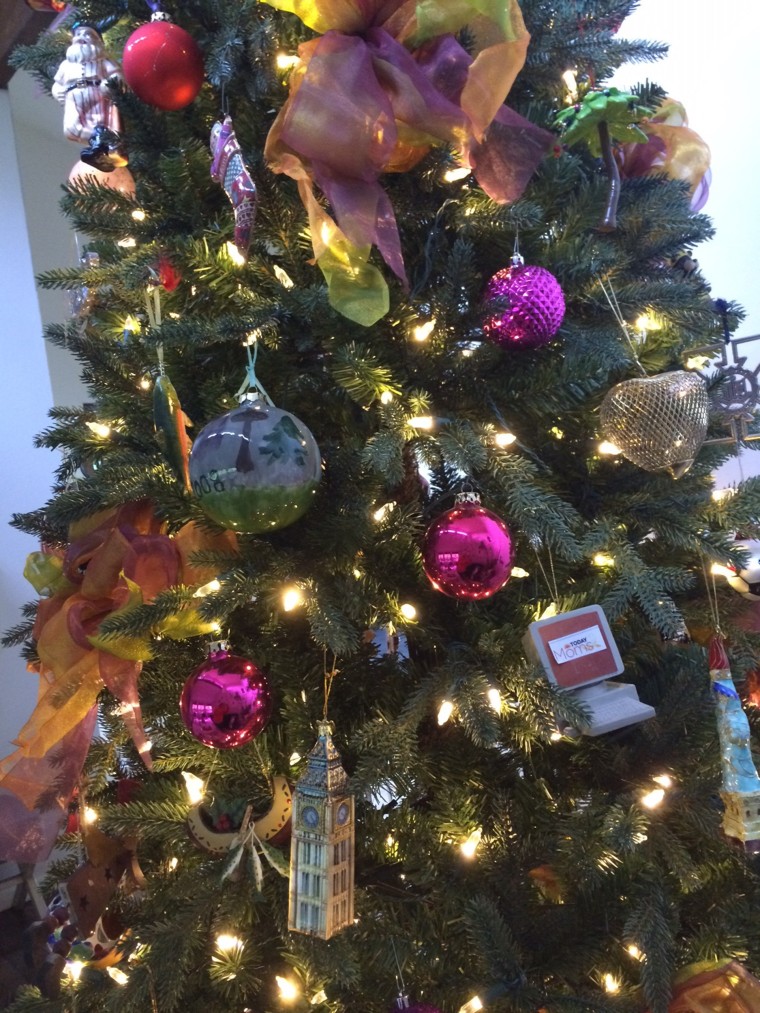 Florida is the capital of fake (from tans to boobs), and I did get my first artificial tree while living there. That was back when I used to be a real-tree stickler. I'd make my husband and toddler daughter go to the tree "lot" — a parking lot, where some shady dude would set up shop with a sign: "authentic fir trees straight from North Carolina." One year, after sweating in the 80-degree heat to set the tree up, I noticed bugs on my ceiling. They were mosquitoes that had infested the tree trunk "straight from North Carolina."
That was it. The next year, I spent several hundred dollars on my first, beautiful, faux tree. The fact that it was already wired with lights made me cry with joy. There would be no divorcing my husband over his crooked light hanging!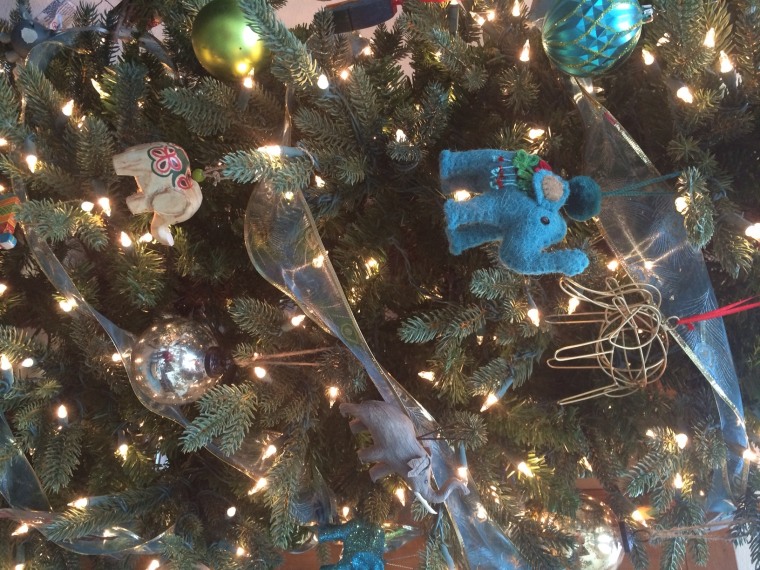 That tree lasted me nearly 10 years, and even made the move cross-country to Washington state. Each year, I'd set it up and marvel at how perfect the lights were, how it remained perfectly green, how "real" it looked. At the end of each season, I'd pack it up — no muss, no fuss.
I moved into a new house recently and finally had to replace my first fake tree, as some of the lights did not work.
So I did what any self-respecting Pacific Northwesterner would do. I went to my neighborhood Lowe's and found two perfect ones to complete my tree trifecta. I hauled the boxes home in the trunk of my SUV and I set them up all by myself; no ax required.
A visiting friend recently commented about one of my trees: "It's beautiful. Is it real?"
Yes, I said. Real fake.
This story was originally published Dec. 16, 2015 on TODAY.
Kavita Varma-White is the mom of two teens and is a contributing editor for TODAY Parents and the TODAY Parenting Team. You can follow her on Twitter and Instagram: @kvw_dotnotfeather.