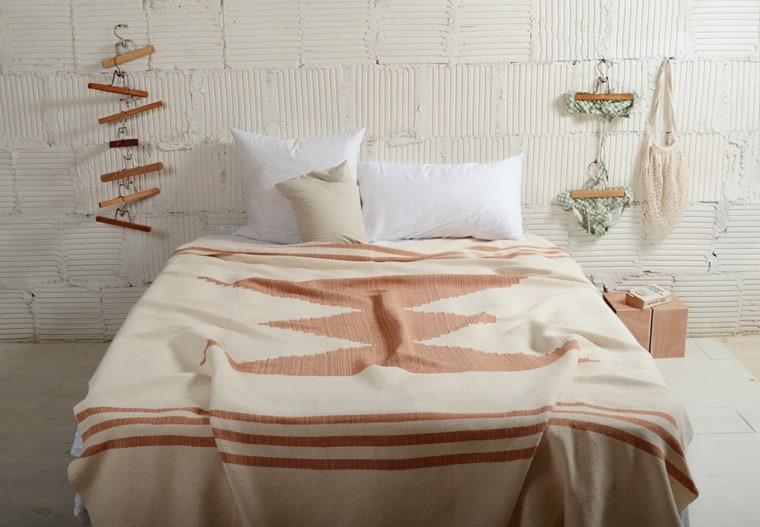 People have waited unreasonable amounts of time for Cronuts, Justin Bieber tickets, and yes, even to get into cat cafes. Now, 3,000 people are itching to get under a Brazilian blanket. 

Joinery, a clothing, accessories and home goods shop in Brooklyn, is dealing with an unruly demand for their $160 hand-woven Brazilian blankets. 
"The orders have just been crazy," Joinery owner Angela Silva told TODAY.com.
The blankets, which currently come in two designs, are made in Minas Gerais, a state in southern Brazil. Each piece is hand-woven using a traditional tapestry technique that requires two weavers to create one blanket.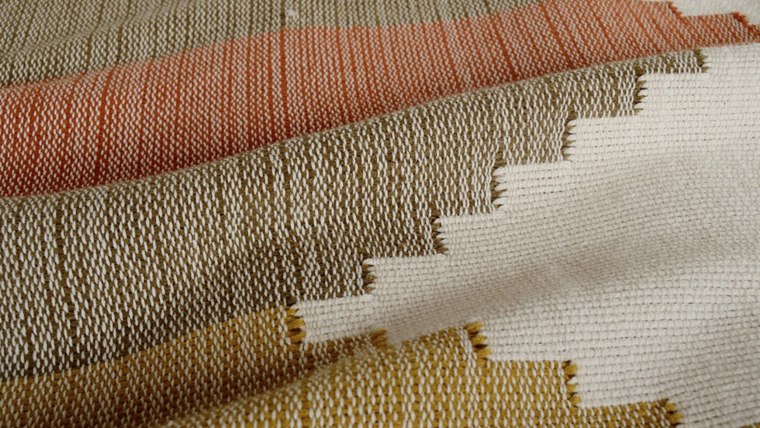 Silva, who was born and raised in Brazil, brought a selection of the blankets to her Brooklyn store three years ago. They sold out immediately, and the calls asking for more blankets have been coming in from around the world ever since.

Ever put jewelry in a cutlery tray or hang purses with a shower rod? Show your best organizing idea for a chance to win $1K! 
The demand has been so high that the shop recently gave up on delivering the pieces to the 3,000 names on a wait list.

"It seemed really manageable at first, but people were getting upset when they weren't getting their blankets," Silva said. "It's not something to fight over." She now announces on social media when a new stock of blankets arrive, and says it's first come, first serve. The store usually sells out within 30 minutes.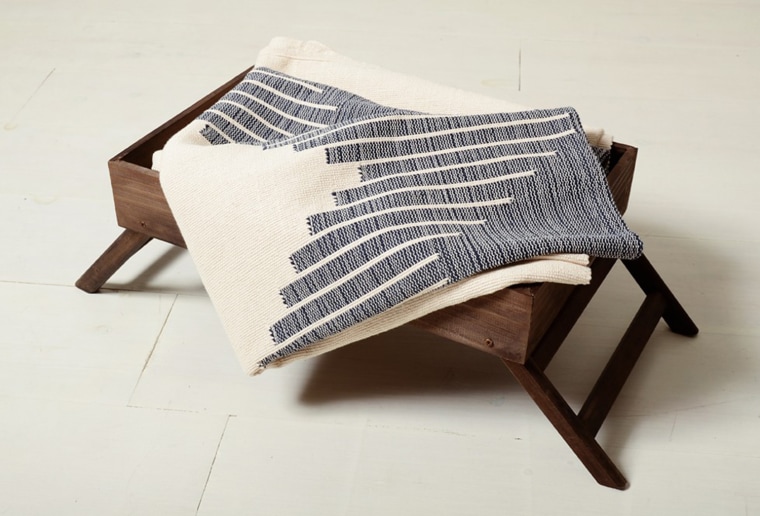 Not only did the popularity shock Silva, but it surprised the Brazilian weavers who doubted Silva when she told them about the response.
"The weavers can't believe it," she said. "They were super skeptical." She said she's had a hard time finding more weavers to commit to creating the blankets because most didn't believe her when she would explain they were selling out. Because of the lengthy process to produce one blanket, and the limited people willing to do so, she was only receiving a shipment of 15 blankets every six months.
However, she recently was able to hire a crew of weavers and open a studio in Brazil to help increase the supply. She is hopeful that with more weavers and more looms, Joinery will be able to maintain a steady stock of the popular pieces soon. 
Silva is quick to emphasize though that as she makes efforts to increase supply, she is committed to maintaining the integrity of the products and where they come from. 
"They're not being made in factories," she said. "It's a handmade product that looks the way it does because it's woven. And it's being made in a place where I come from and have a relationship with the weavers." 
Follow Amy Eley on Google+.