Fans of "While You Were Out" are in luck: The popular home makeover series is returning to television next year.
TLC and HGTV have joined forces to revive the series, which originally aired on TLC from 2002 until 2006. The show will follow as TLC and HGTV stars redo rooms in neighboring homes as a surprise from the homeowners to their significant others.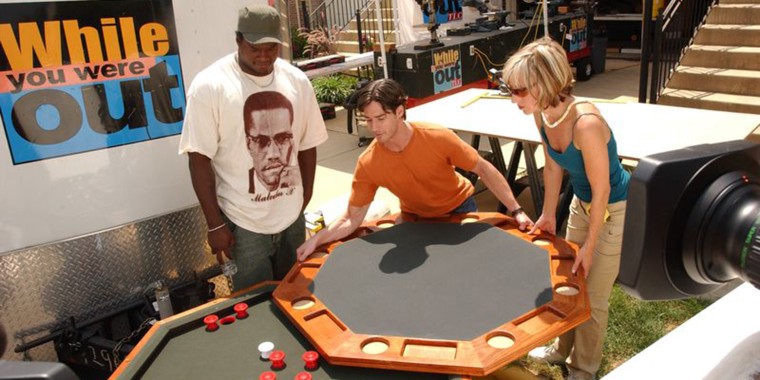 In a fun new twist, both networks will simultaneously air their own specially-tailored versions of the same episode featuring the same homeowners, designers and carpenters.
The new "While You Were Away" will be hosted by former MTV VJ Ananda Lewis.
TLC design stars who will compete on series include Carter Oosterhouse, Doug Wilson, Frank Bielec, Hildi Santo Tomas, Kahi Lee, Sabrina Soto, Ty Pennington and Vern Yip.
HGTV's stars will include Bristol and Aubrey Marunde, David Visentin, Hilary Farr, Karen E Laine, Mina Starsiak, Nicole Curtis and Vanilla Ice.
"While You Were Out" will debut on TLC and HGTV in 2019.