When we hear the word "apartment," we think of a modest-sized dwelling in a building shared with strangers, but leave it to the royals to go much, much bigger.
Following their recent nuptials, Prince Harry and the former Meghan Markle are rumored to be moving into the 21-room "Apartment 1" at Kensington Palace. According to numerous reports, the home has been getting refurbished for the past year after the couple requested to move there for more space.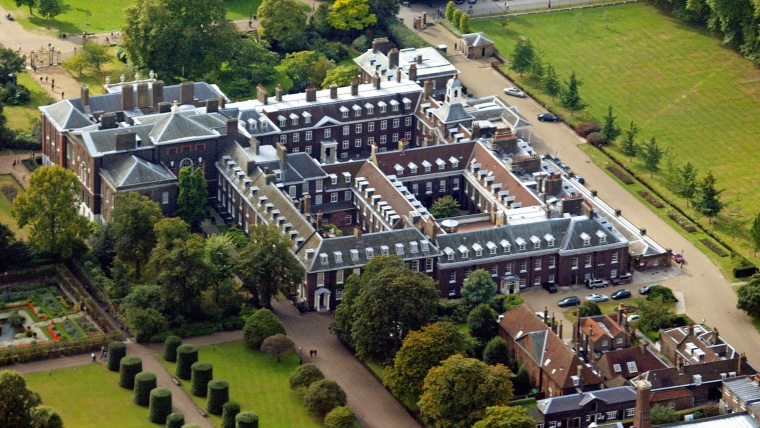 And it certainly will be more room for the newlyweds to live in, considering their current home has two bedrooms. The Duke and Duchess of Sussex have been residing at Nottingham Cottage, Harry's bachelor pad before Meghan came along. It's also where the prince popped the question to the American actress as they cooked roast chicken together in the fall of 2017.
"Nott Cott," as it's sometimes referred to, is located at London's Kensington Palace (which also has its own nickname, "KP"), and was Prince William and the former Kate Middleton's starter home after they got married. The Duke and Duchess of Cambridge eventually moved on up to "Apartment 1a," a four story, 20-room suite inside the palace.
And now, it sounds like Harry and Meghan might be their adjacent neighbors.
The brothers and their families also have other relatives living at the palace including the Duke and Duchess of Gloucester, the Duke and Duchess of Kent and Prince and Princess Michael of Kent.
In total, Kensington Palace has 547 rooms, divided into various apartments and offices (William and Harry both have offices there.) It was first built in the 17th century as a country getaway for for newlyweds King William and Queen Mary.
Queen Victoria and Queen Mary were both born there, and it's also where Princess Diana raised William and Harry. In fact, when William was a young boy, Diana had a bouncy castle installed on the grounds.
If Harry is anything like his mom, he and Meghan will put their own touches on their home at the palace. And with Meghan's style expertise, she'll probably have one of the chicest apartments in the whole place.