This is where the magic happened — at least in blockbuster author Jackie Collins' head.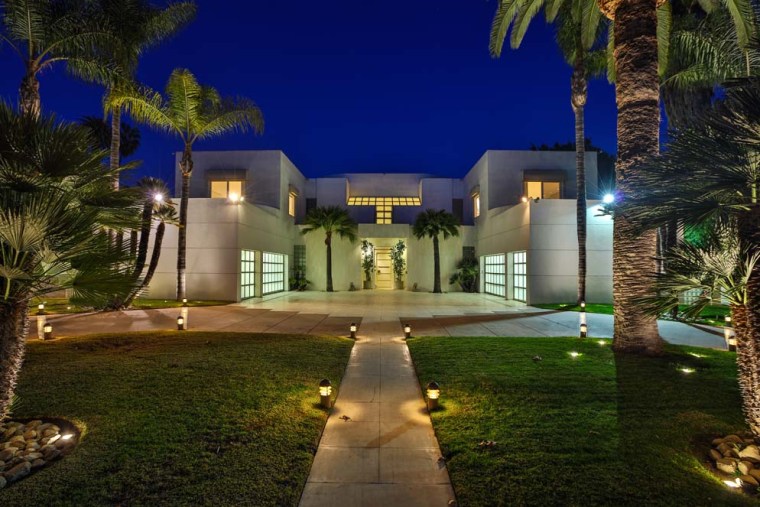 For more than two decades, the late conjurer of more than two dozen steamy romances lived on this Beverly Hills estate, which her family has listed for $30 million with Susan Smith of Hilton & Hyland.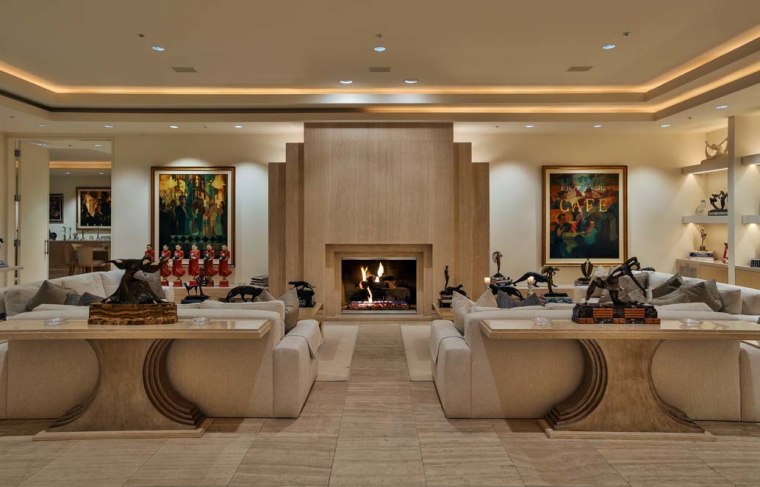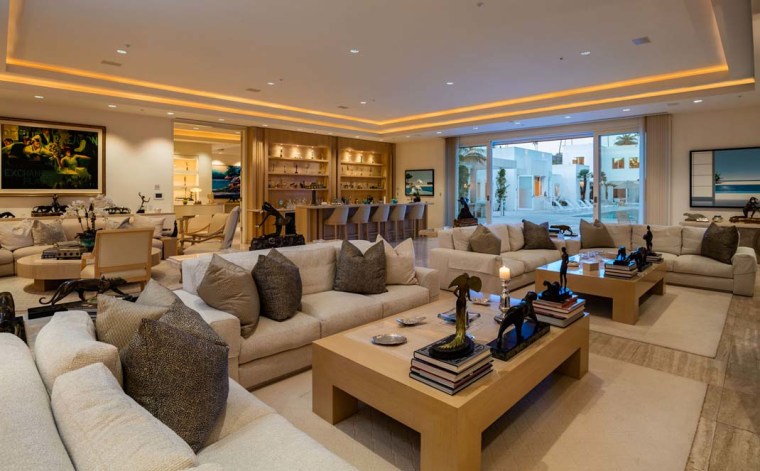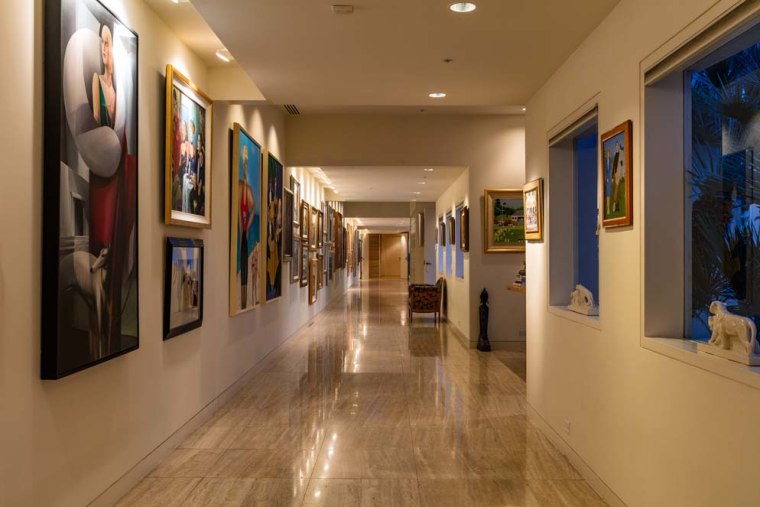 Collins, who had a flare for sex scenes and leopard prints, designed every detail of the nearly 22,000-square-foot home, and it's easy to picture her lounging here with a black felt-tip pen in hand.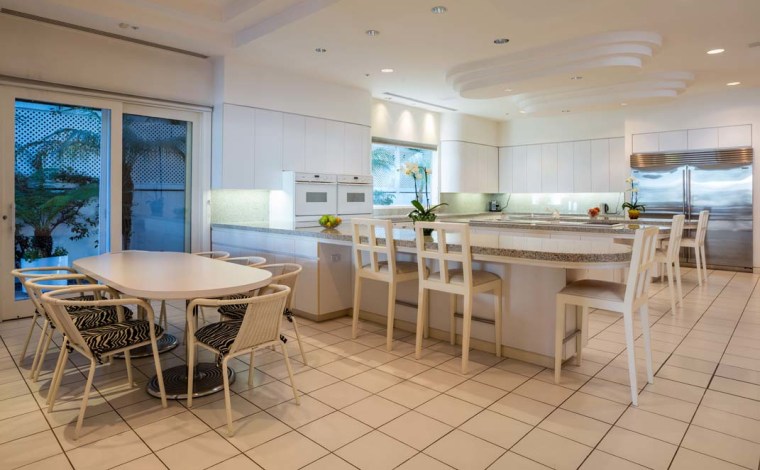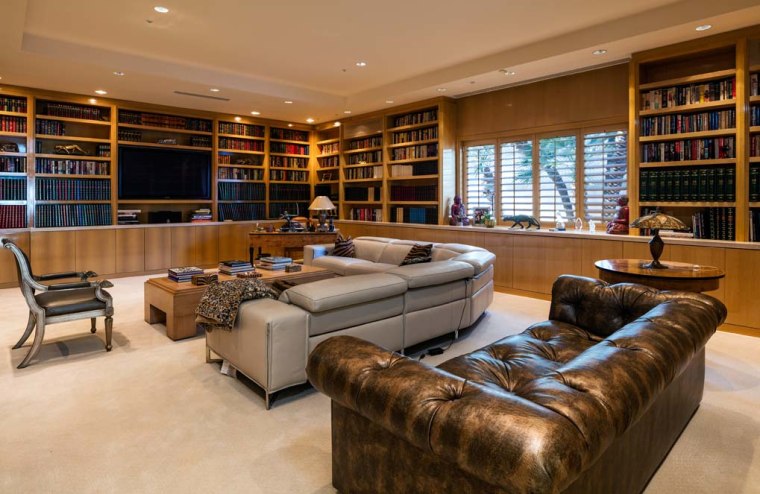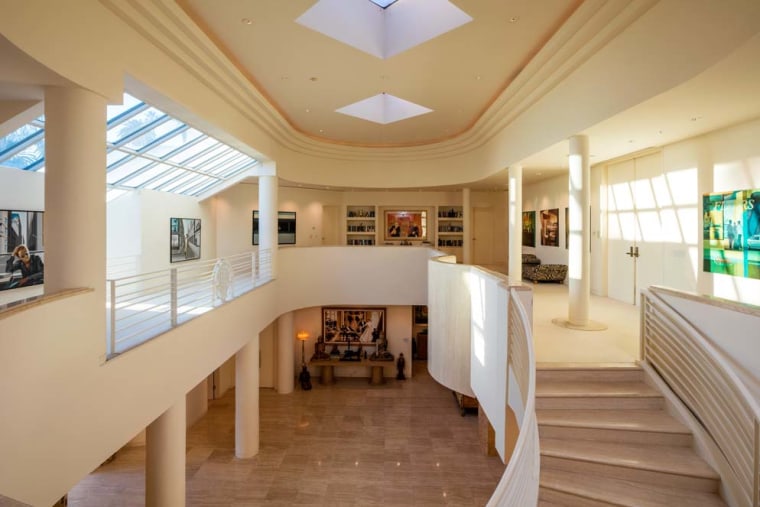 The modern mansion makes a bold first impression with a two-story gallery foyer, abundant skylights and a sweeping staircase.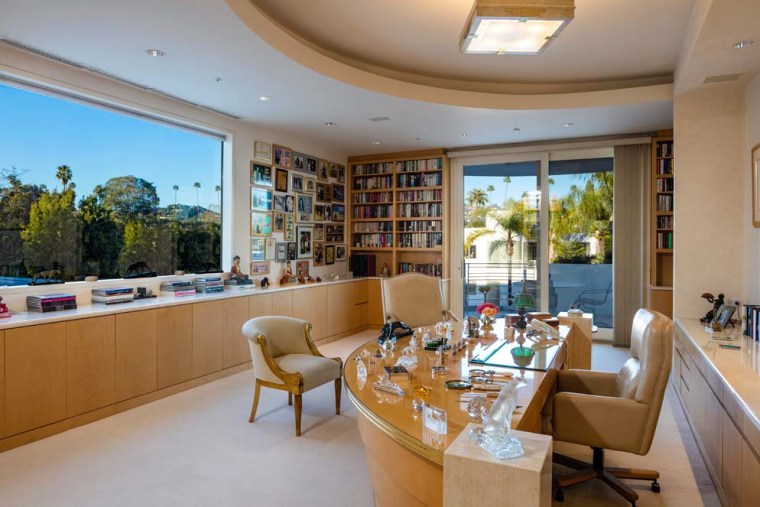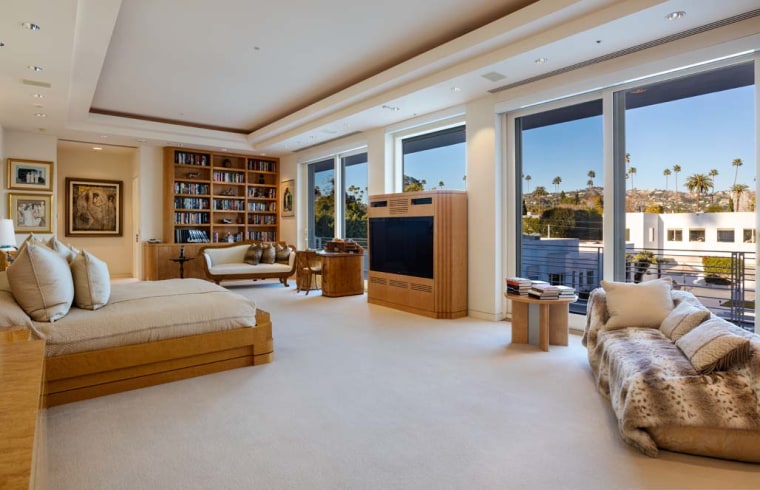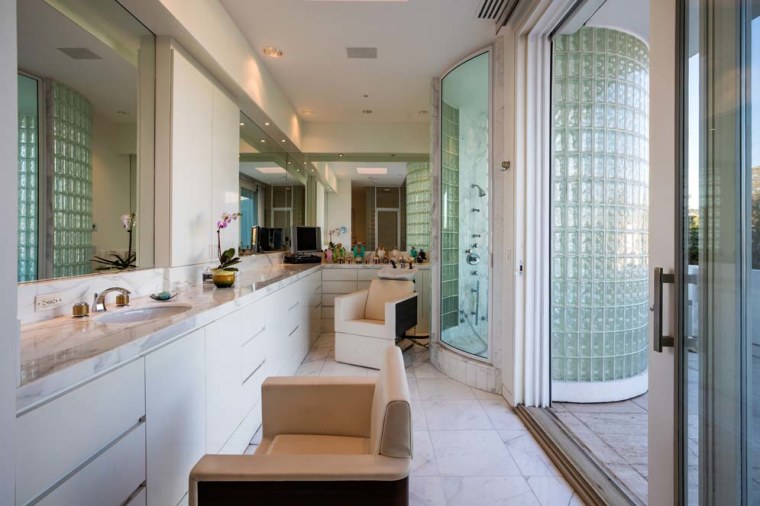 A spacious living room continues the art-gallery vibe with built-in shelves, marble floors and ambient lights embedded in the double-crown moldings.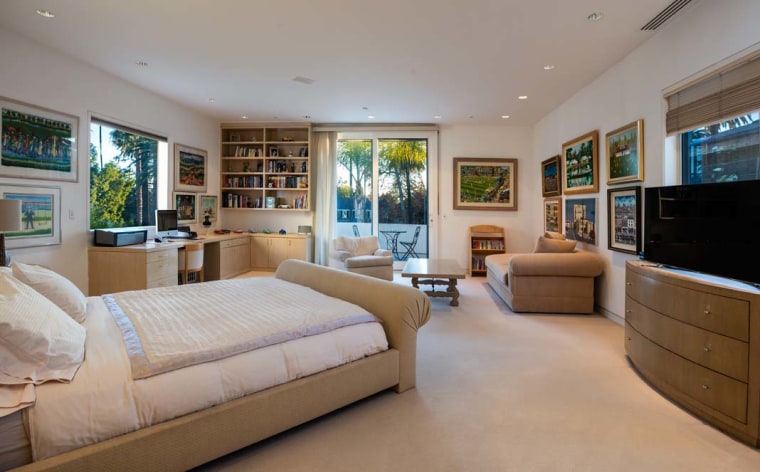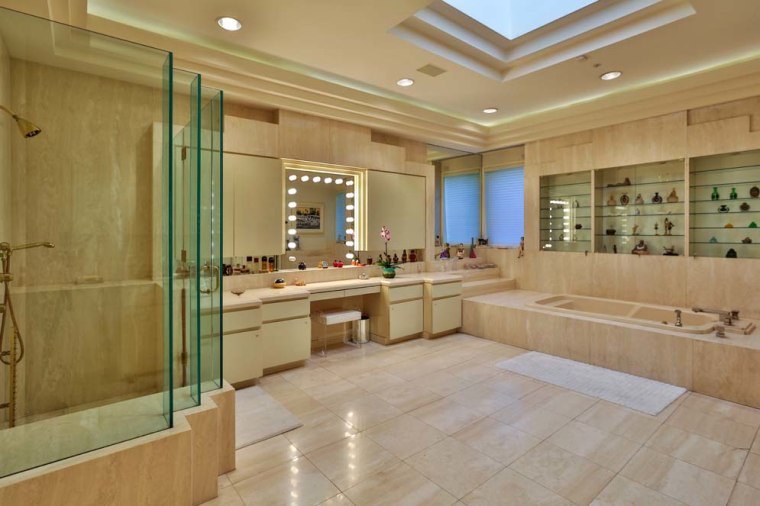 A 100-foot gallery connects the main home to a guest suite, offices, a screening room and a gym plus sauna. Collins told The Wall Street Journal she did most of her writing in a study off her bedroom and one off the gym.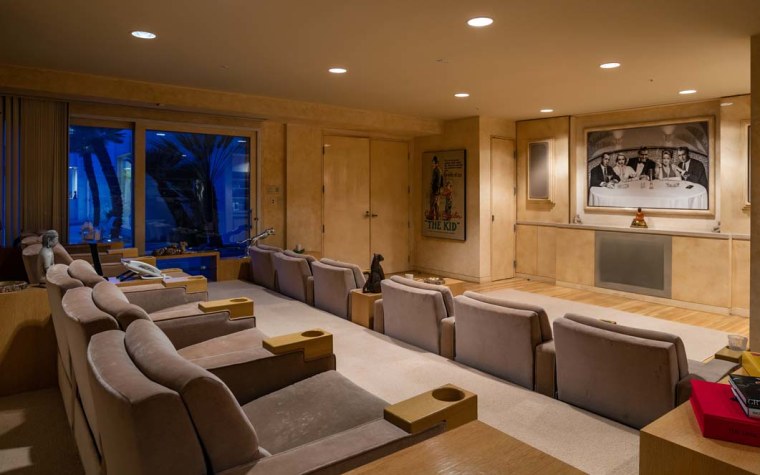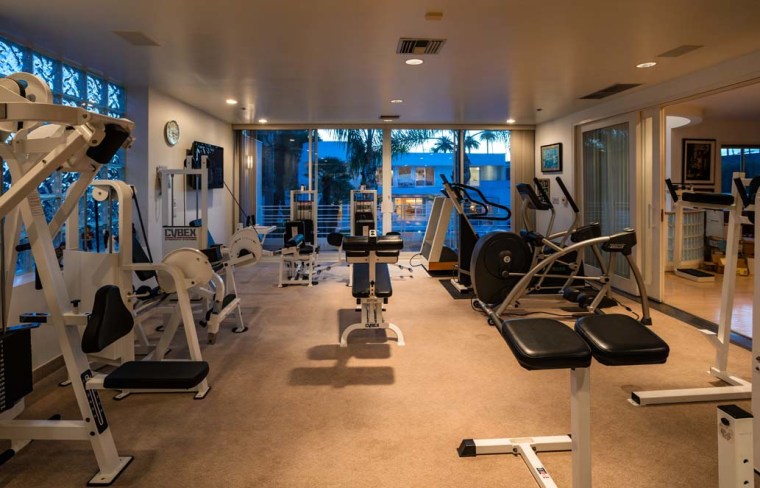 The mansion boasts 8 bedrooms and 15 bathrooms, many with views of palm trees and the Hollywood Hills. One bathroom features shelves bearing more art objects, plus a dressing mirror with Hollywood lights fit for a literary diva.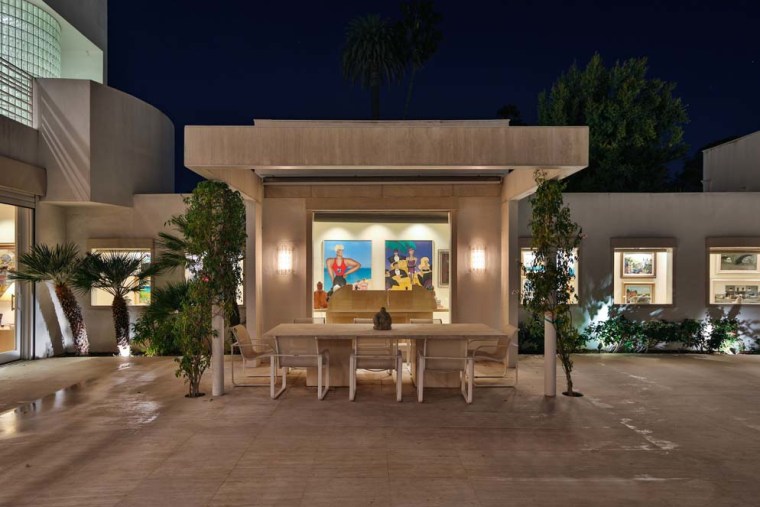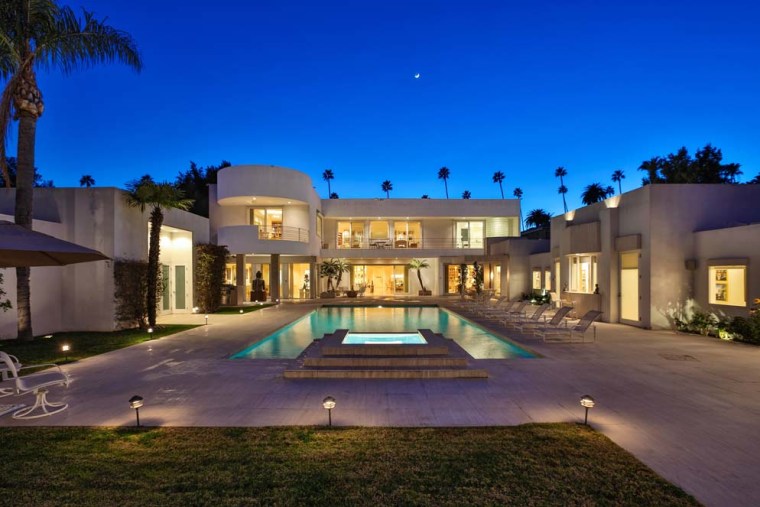 Photos by Berlyn Photography
Related: