Everyone knows that a touch of green(ery) can make a big difference in a room. But before you head home with a new fiddle leaf tree or fern, be mindful of the fact that your plant deserves a beautiful place to grow.
Whether you're looking for handmade ceramic planters, copper urns or classic terra-cotta pots, we've rounded up the best sites to find an indoor or outdoor vessel.
Wayfair
With a little something for everyone, Wayfair really delivers when it comes to great pots and planters. From sleek and chic to rustic and stylized, you can find a great range of planters at equally great prices.
Pro tip: We like to check the review section before we buy, and find that customers often provide more information than the basic descriptions.
Pottery Pots Basic Round Pot Planter, $89, Wayfair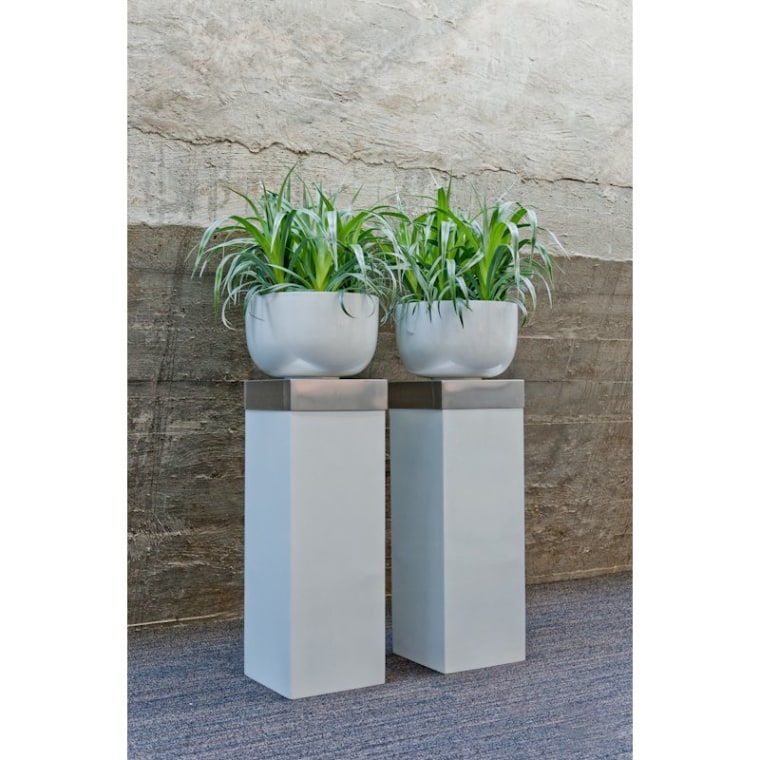 Bloomingville Ceramic Pot Planter, $94, Wayfair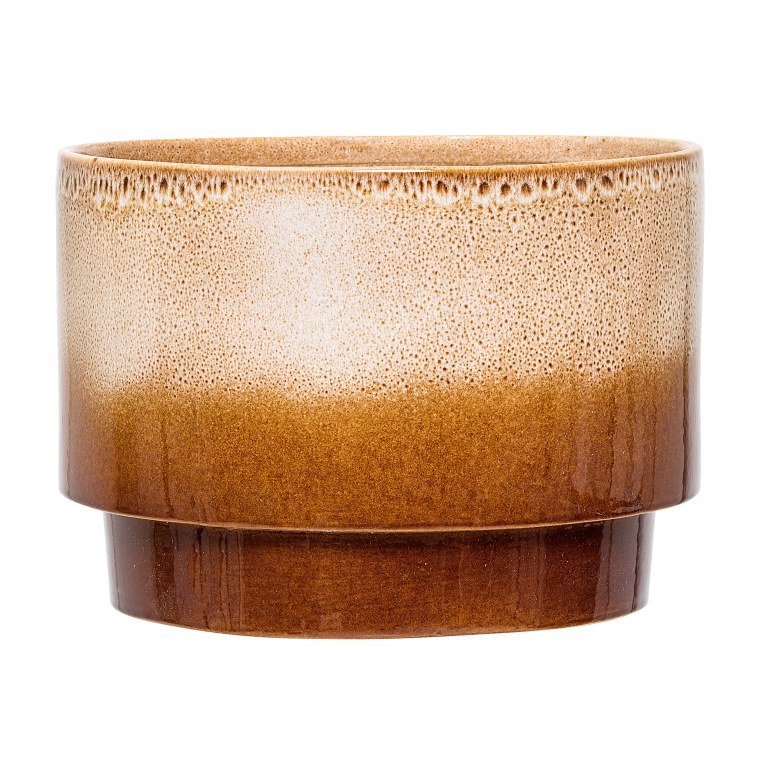 Ceramic Pot Planter, $64, Wayfair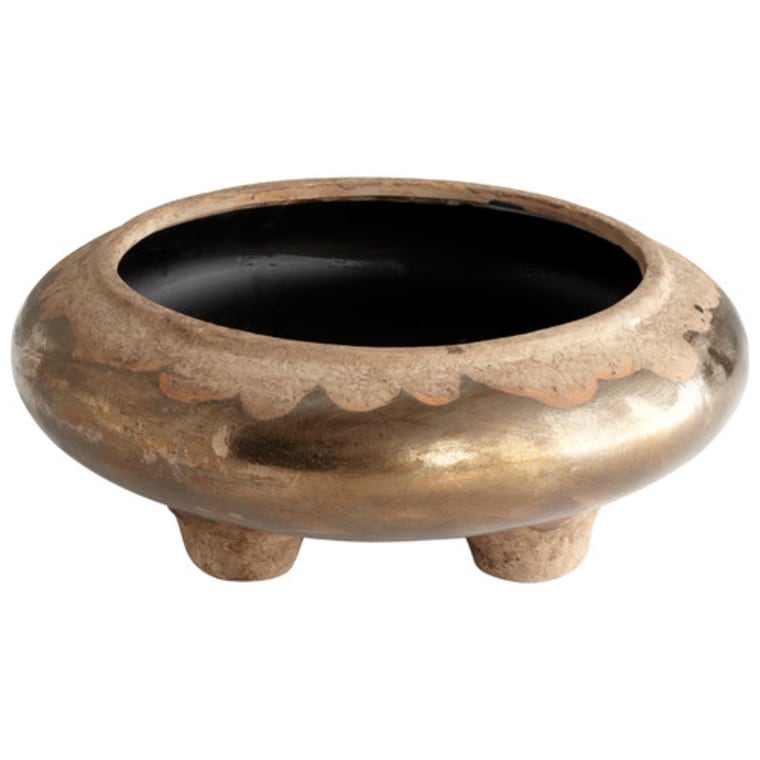 D&M Depot Brink Terra-Cotta Pot Planter, $44, Wayfair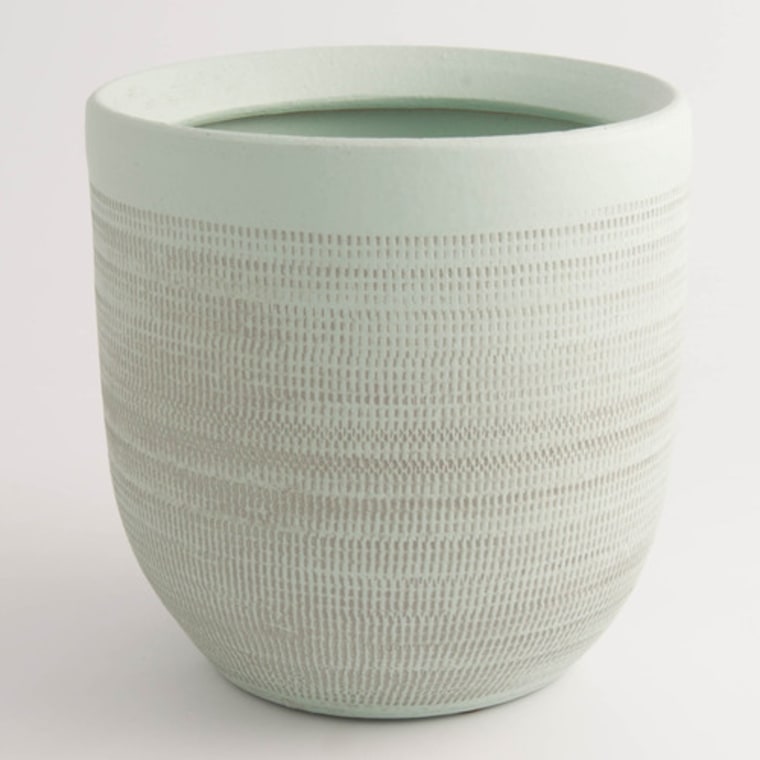 Target
For versatile planters that have plenty of personality, try Target's eclectic selection. We're always pleased to find planters with perks like a removable wood base or integrated saucer.
Threshold Earthenware Wood Base Planter, $35, Target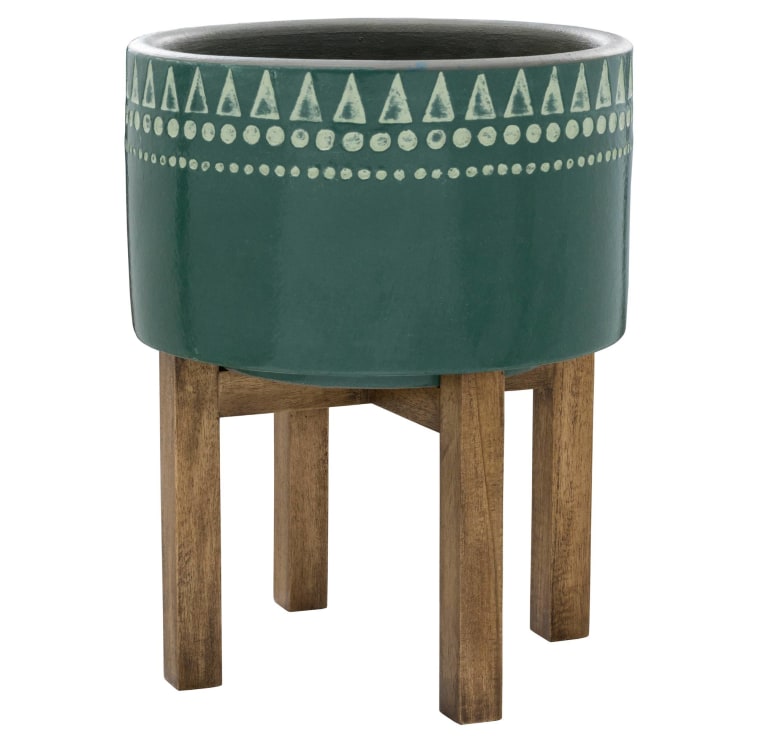 Modern by Dwell Magazine Blue Terra-Cotta Planter, $25, Target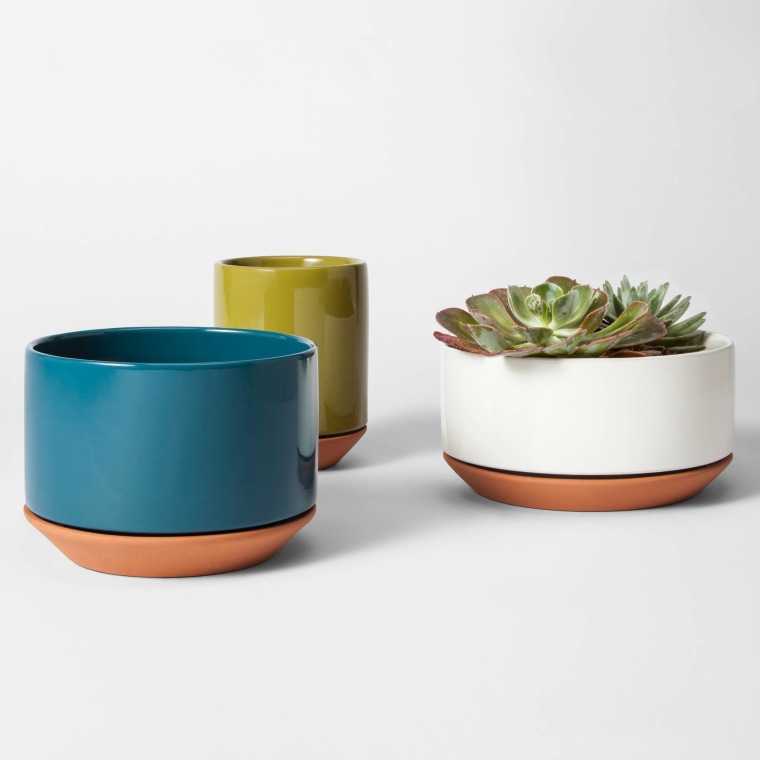 3R Studios Ceramic Fluted Flower Pot, $30, Target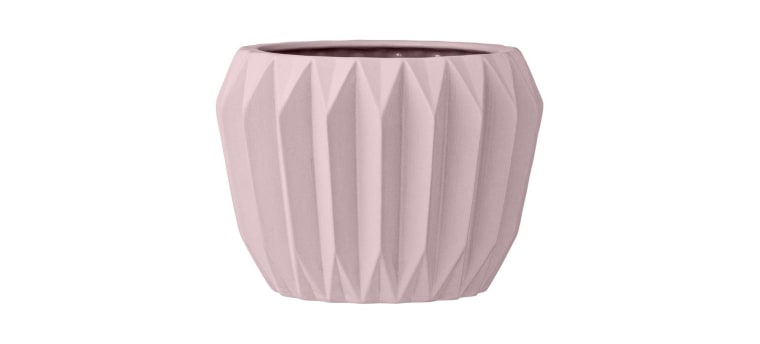 Smith and Hawken Round Concrete Planter, $30, Target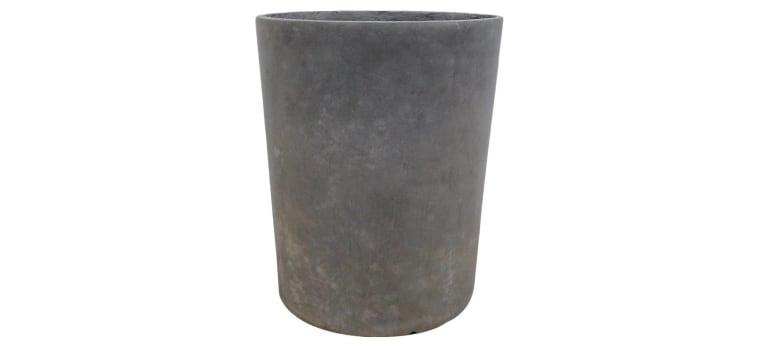 West Elm
Sophisticated and design-driven, West Elm's selection of planters is truly top notch. Their designs often come in a range of sizes, making them perfect for grouping together near a window. Keep an eye out for their fantastic collaborations, like this season's partnership with New York City-based plant design and delivery shop, The Sill.
The Sill Planter + Plant – The August, $48, West Elm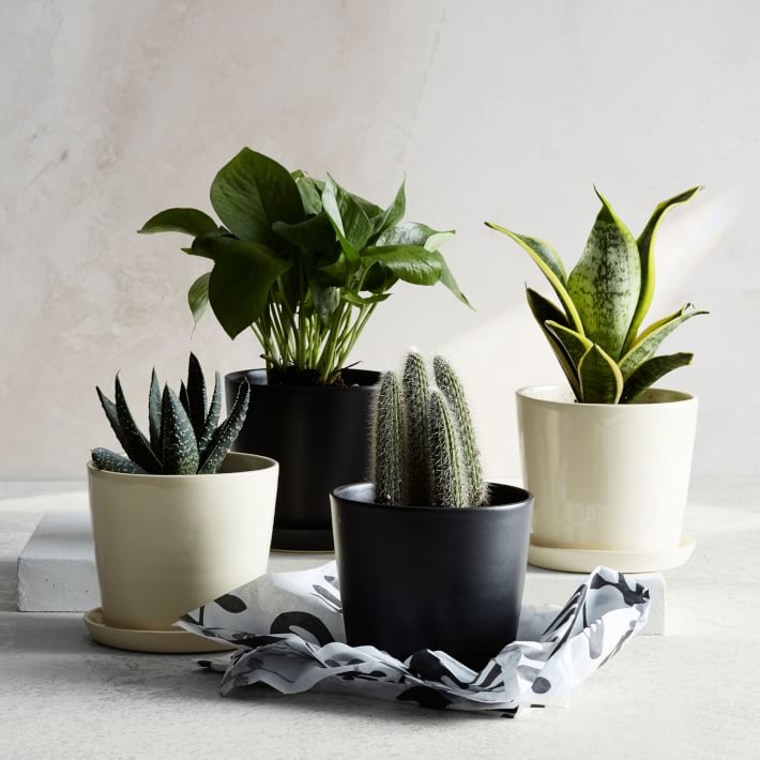 A Question of Eagles Carved Horizon Planters, $35, West Elm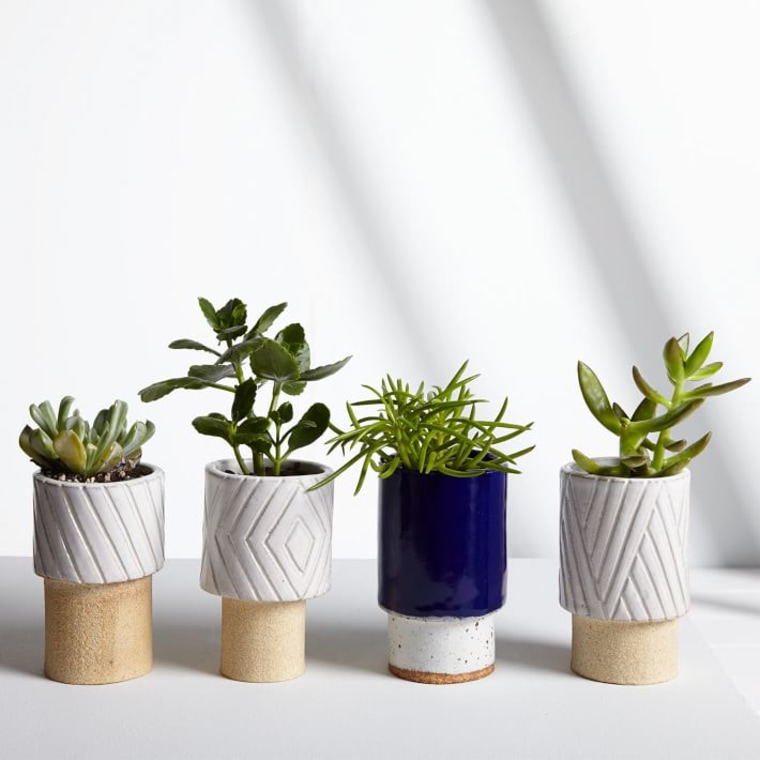 Speckled Texture Planter, $55, West Elm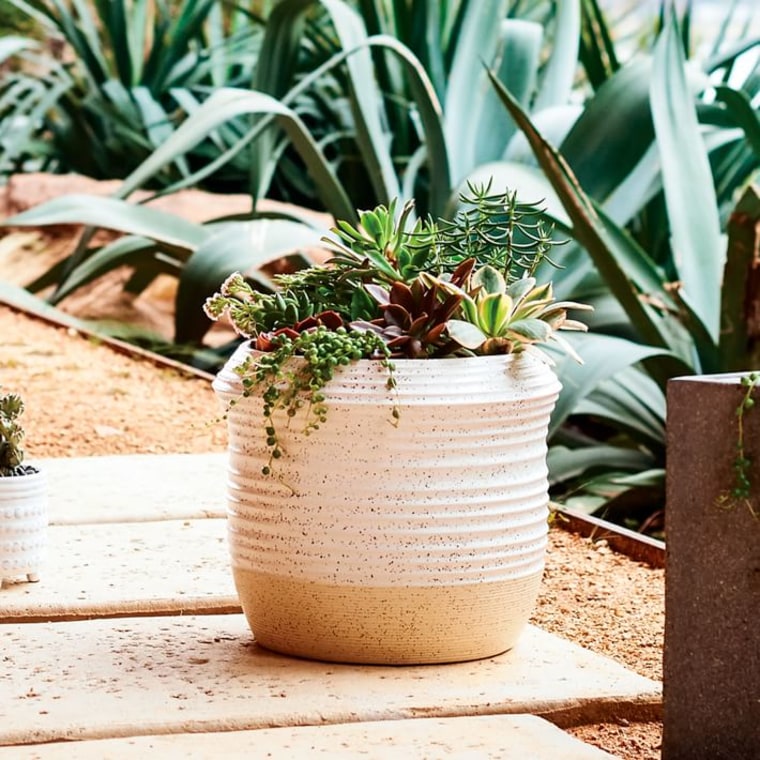 Mid-Century Turned Leg Tabletop Planters – Reactive Glaze, $19-39, West Elm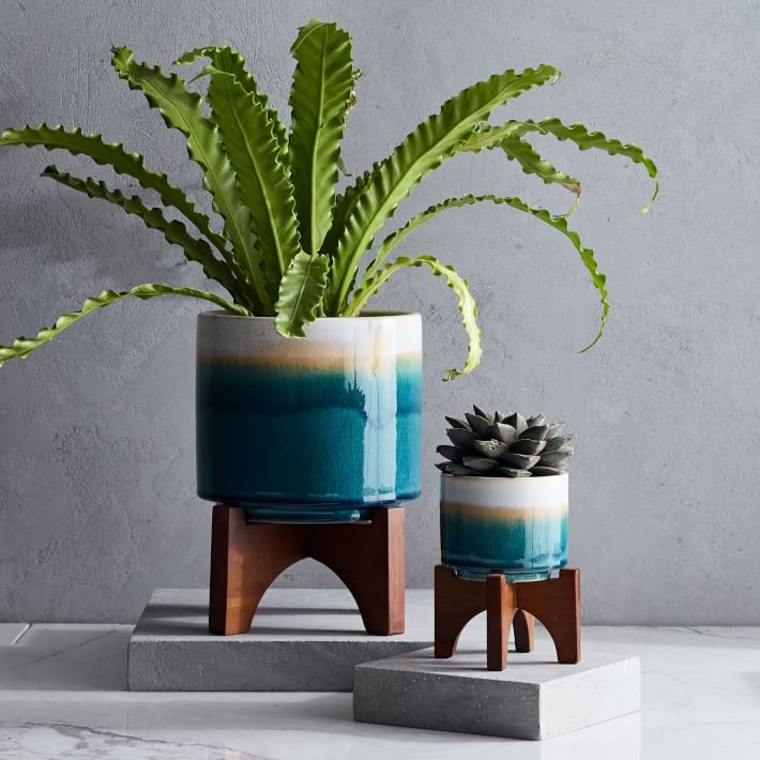 Fern
A Cincinnati-based site intent on bridging design and nature, Fern boasts a range of elegant, neutral planters from some of our favorite designers. Those looking for a work of art to house their greenery should definitely check out this site, though we find the range is best for smaller plants.
Kati Von Lehman Crocheted Hanging Planter, $80, Fern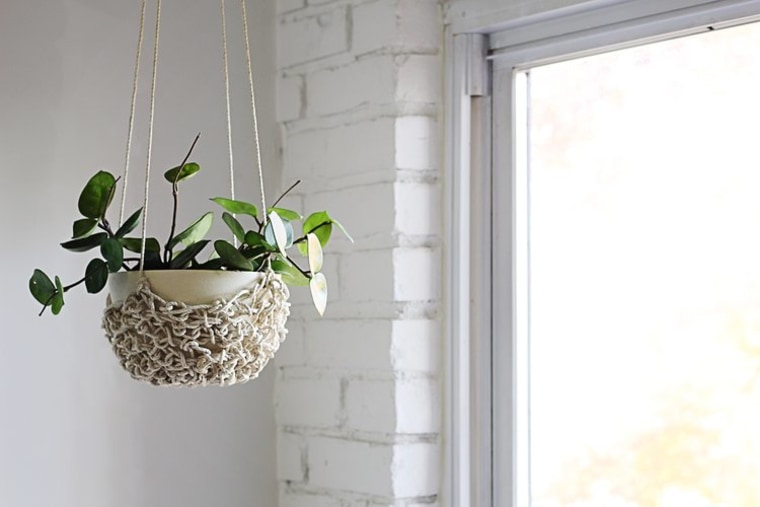 Light + Ladder Archromo Planter, $50, Fern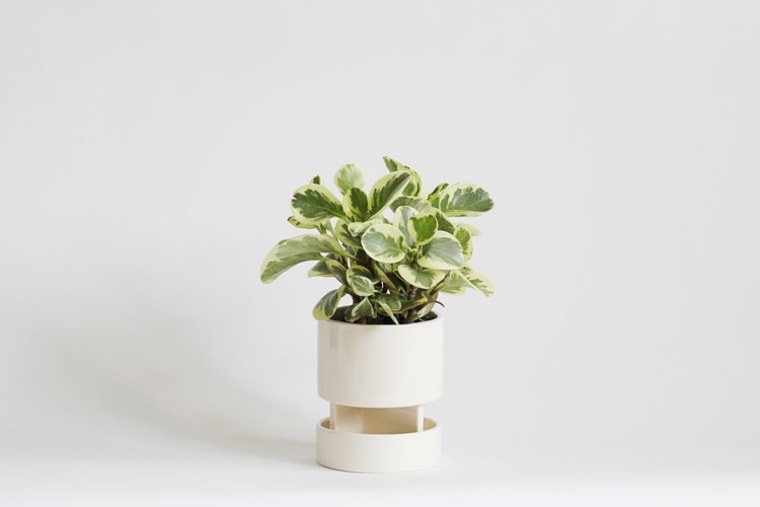 Modernica Case Study Desktop Cylinder with Wood Stand, $89, Fern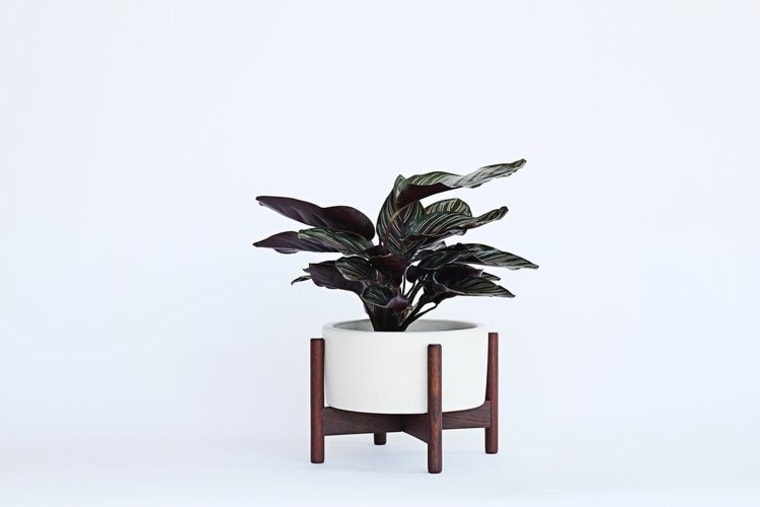 AQOE Ball Foot Planter, $48, Fern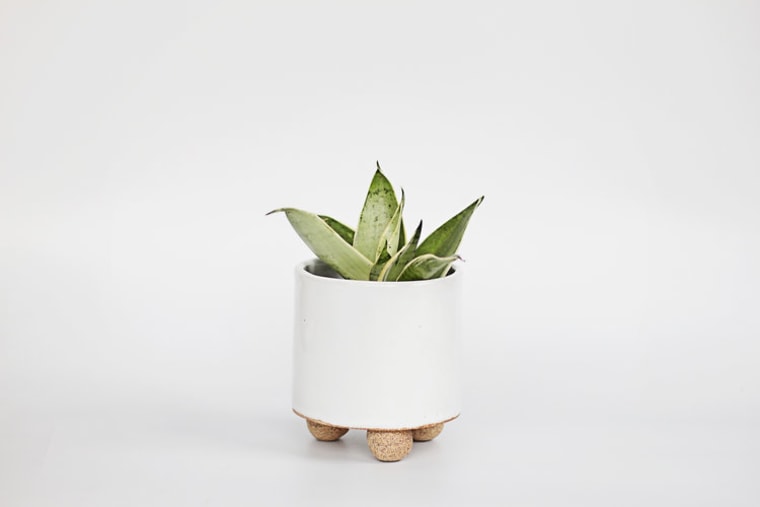 Anthropologie
Painted planters and colorful pots are abundant at Anthropolgie. If you're looking for designs with plenty of charm and character, rather than something shiny and modern, this is a great place to start. We like buying small, medium and large sets of their smaller planters to create a visually interesting corner.
Pierre Color Contrast Pot, $68, Anthropologie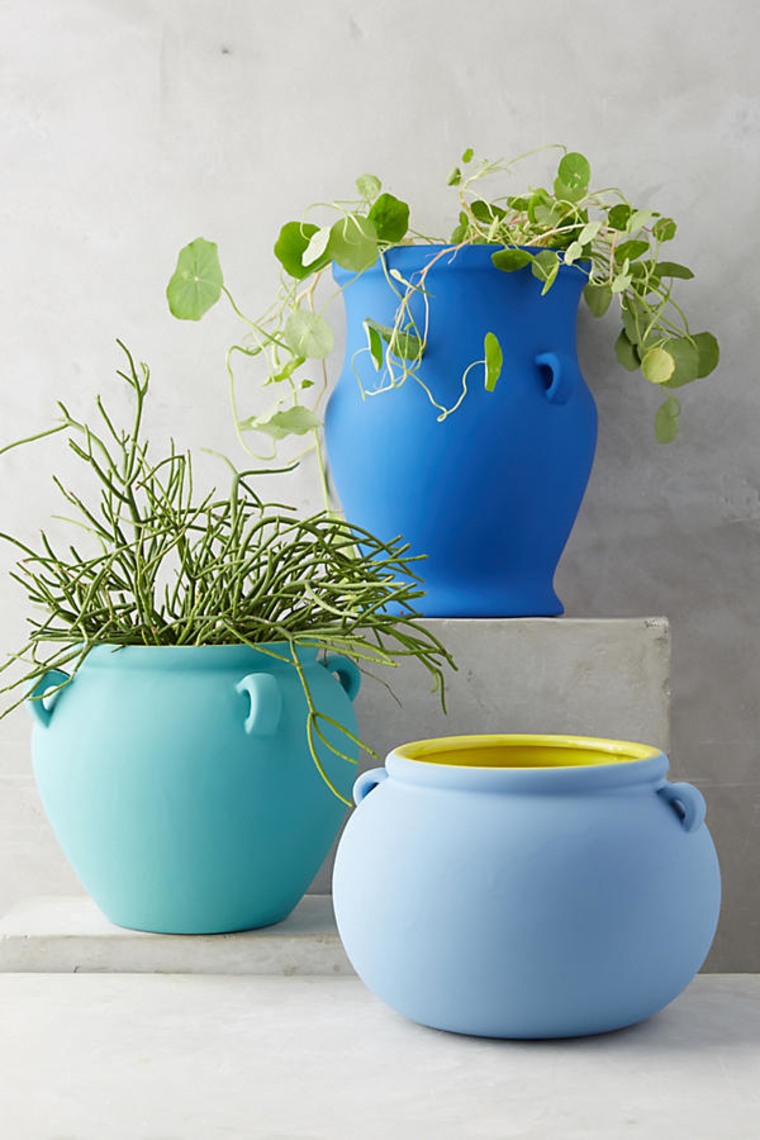 Rossum Metallic Plant Stand, $48-98, Anthropologie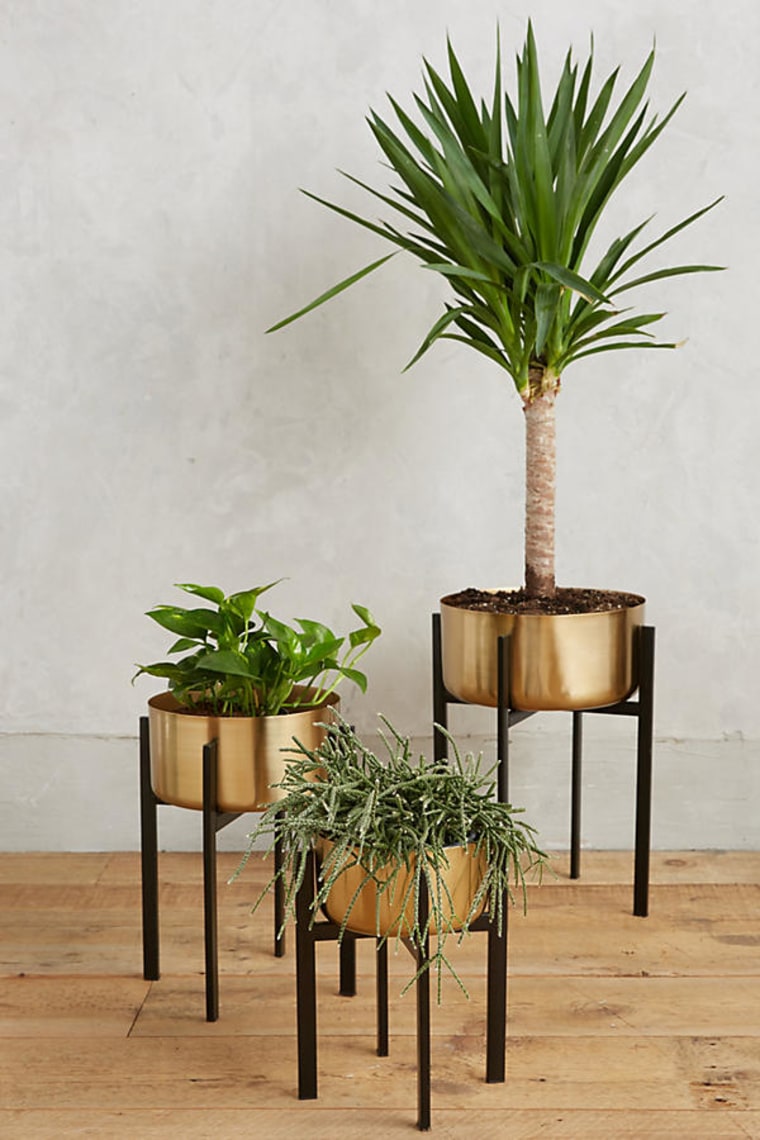 Netara Planter, $14-68, Anthropologie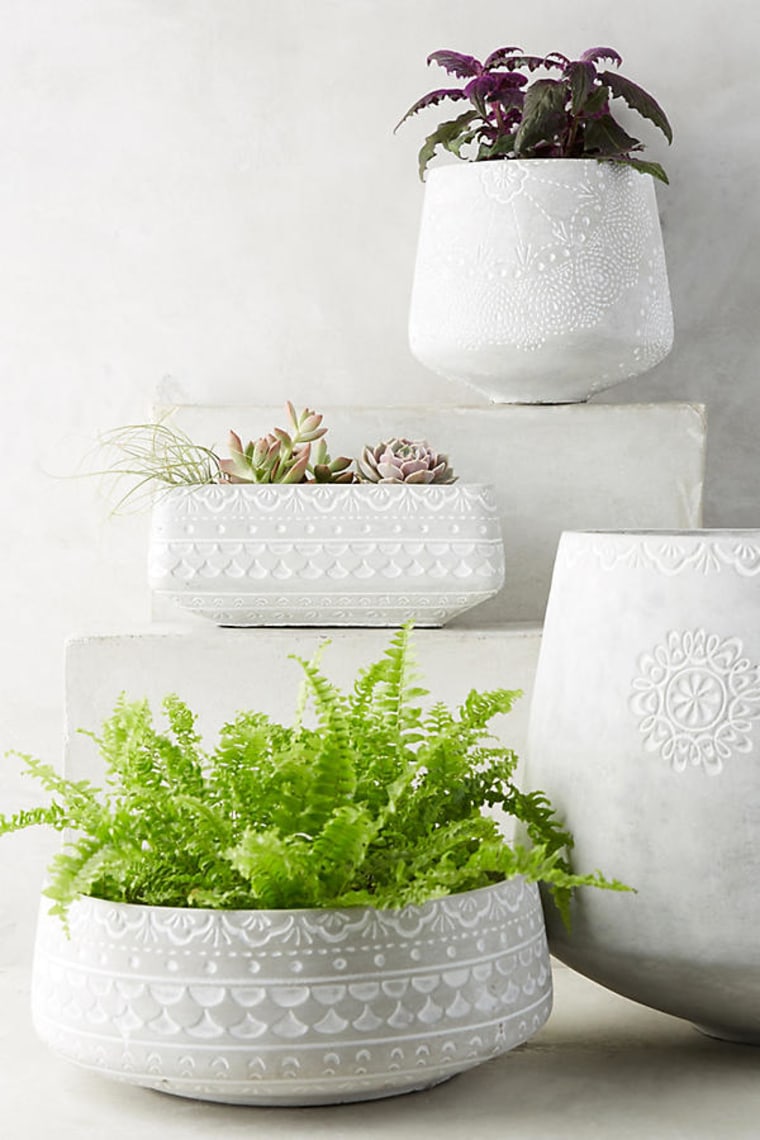 Ridged Terra-Cotta Pot, $12-34, Anthropologie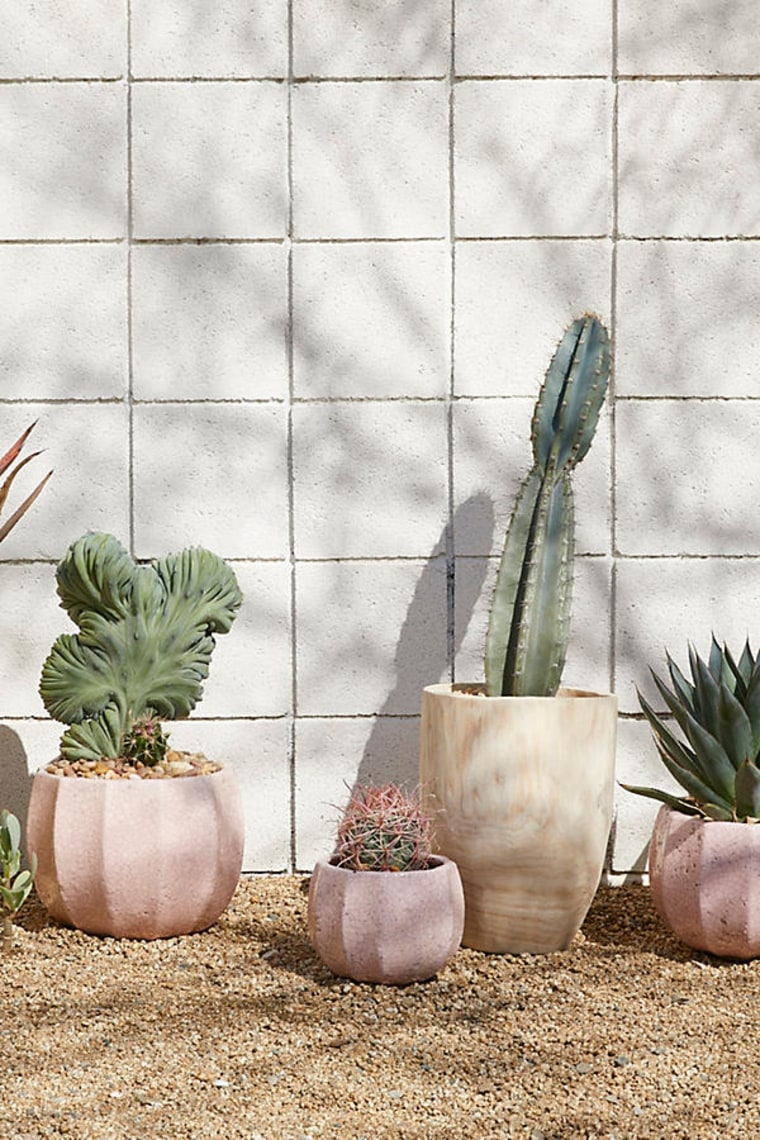 Home Depot
For a country home or more traditional setting, Home Depot has a large selection of antique-looking urns and planters that are well priced. These are especially good options for oversized plants and trees.
Cast Stone Sharp Leaf Urn, $52, Home Depot
Dark Blue Ceramic Rivage Pot, 10 inches, $31, Home Depot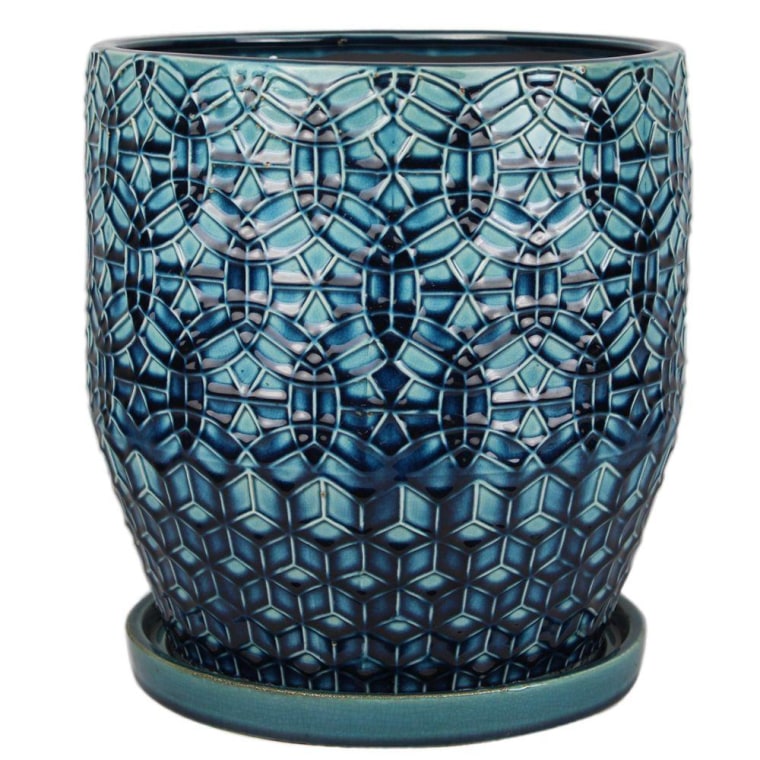 Home Decorators Collection Ella Square Black Resin Planter, $59, Home Depot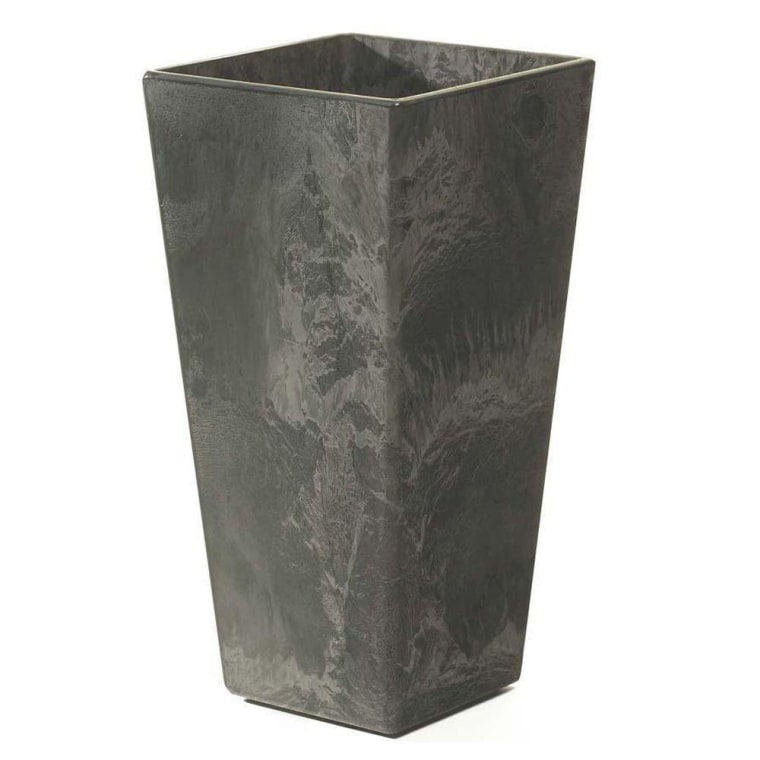 Margo Garden Products Round Terra-Cotta Cabral Clay Pot, $19, Home Depot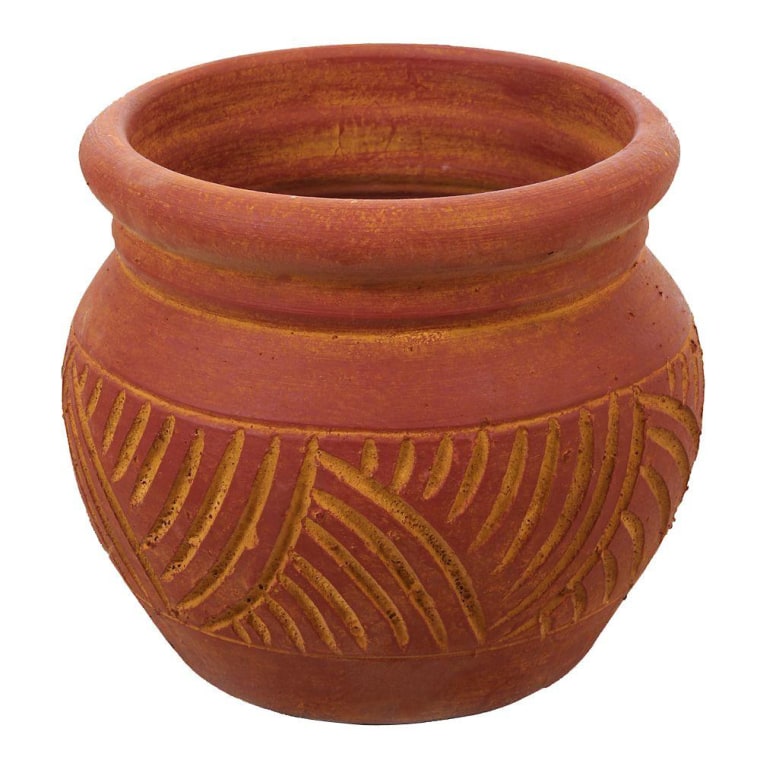 Terrain
Pretty pots and saucers that keep the focus on your plants are Terrain's speciality. If you're searching for simple vessels with a touch of character, it's definitely worth checking out this outdoor-living mecca.
Ceramic Rose Pot, $8-38, Terrain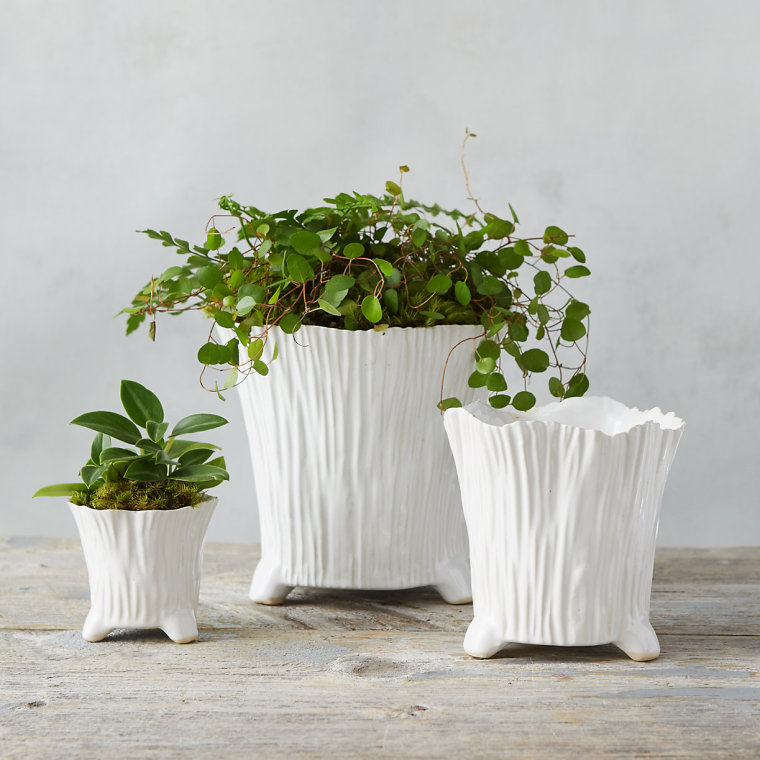 Small Fiber Concrete Barrel Bowl, $78, Terrain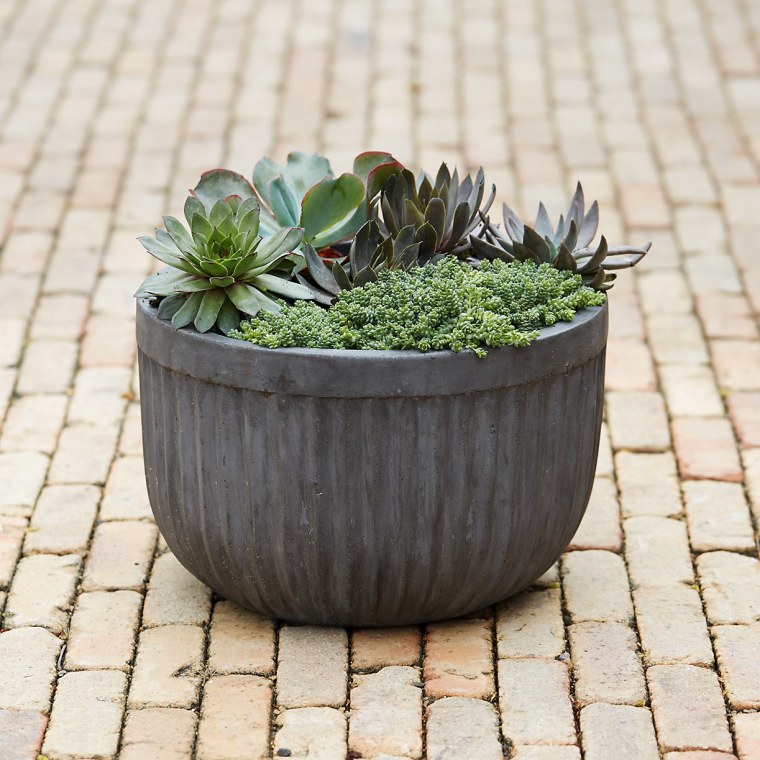 Windowpane Weave Planter, $16-28, Terrain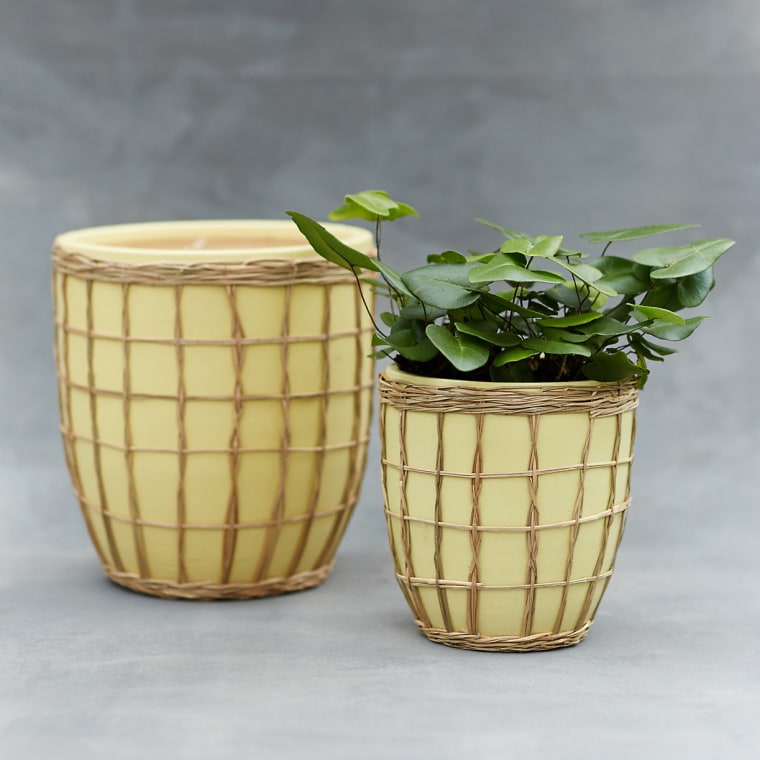 Double Band Earthenware Pot, $28-98, Terrain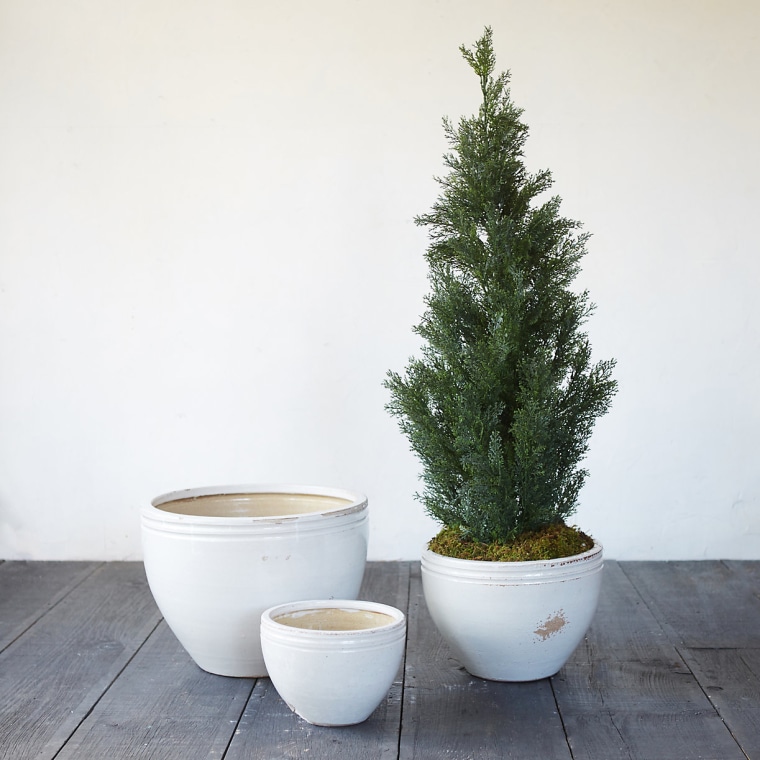 RELATED:
The 15 easiest indoor house plants that won't die on you
Shower plants are a thing — here's why you should consider them in your bathroom