Looking for some stylish storage solutions that don't feel run-of-the-mill? Style expert Chassie Post ventured deep into the world of home organization to find 13 stores filled with innovative products designed to help you organize your life ... stylishly.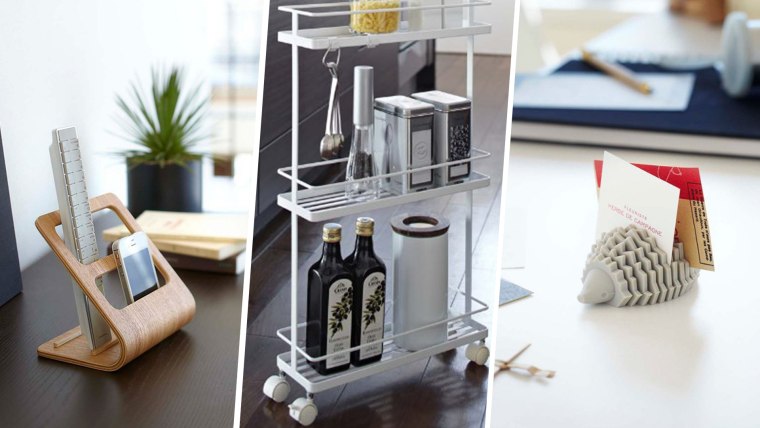 Yamazaki Home is a Japan-based company best know for their simple, modern and oh-so-stylish takes on products designed to make lives easier (and more organized). You'll also love their affordable prices.
Yamazaki Home Silicone Hedgehog Card Holder, $10, Amazon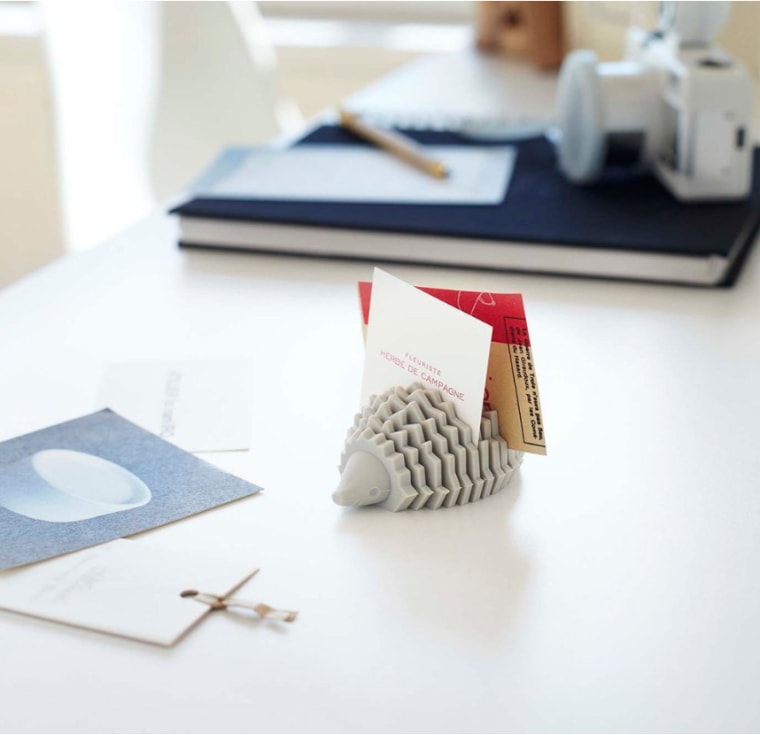 Yamazaki Home Tower Leaning Ladder, $35, Amazon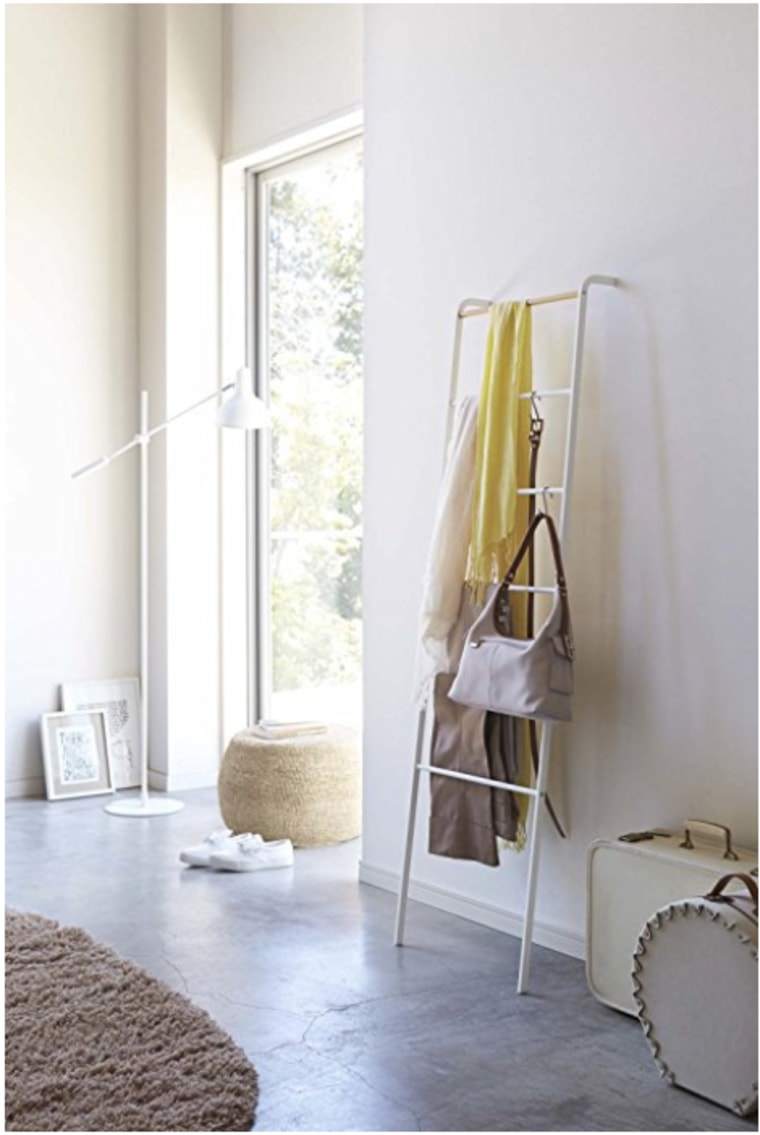 Yamazaki Home Plate Toilet Paper Stocker, $64, Amazon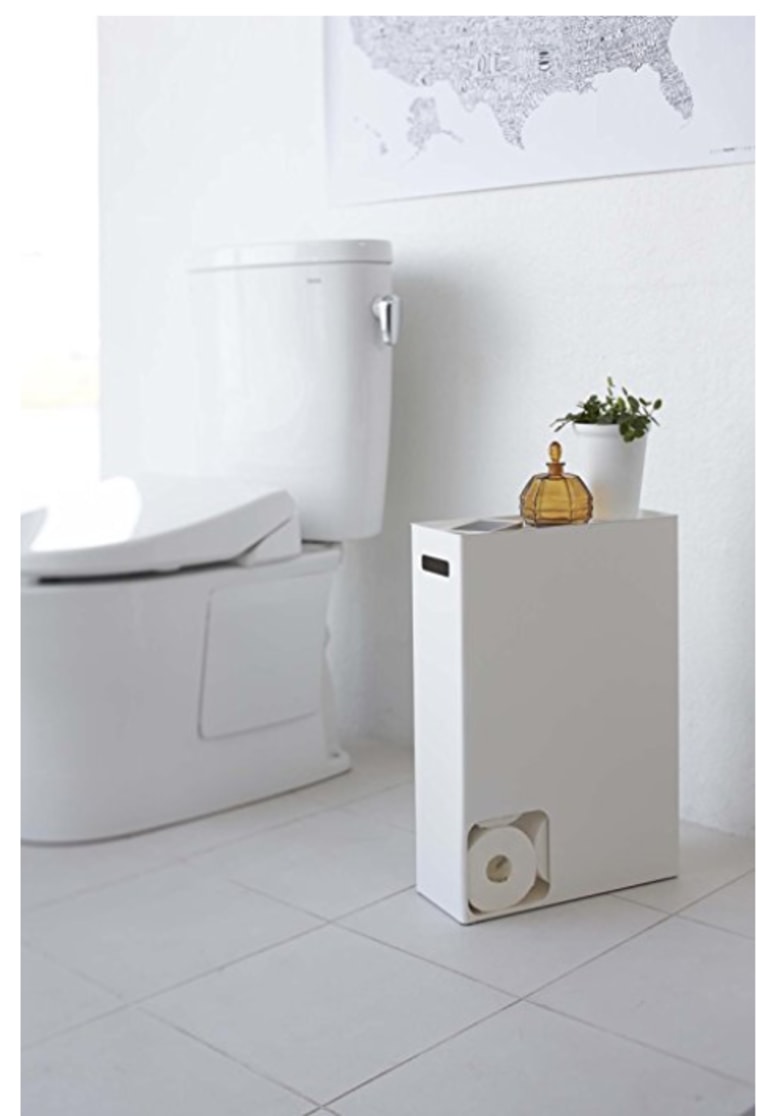 Yamazaki Home Rin Plywood Remote Control Organizer, $27, Amazon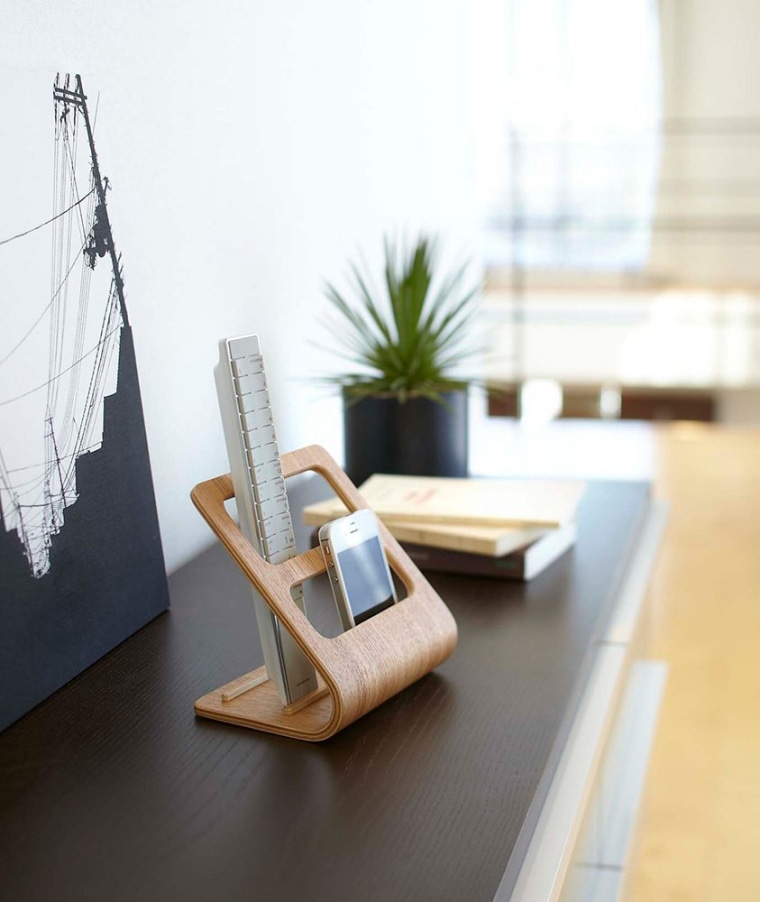 Yamazaki Home Tower Kitchen Storage Cart, $58, Amazon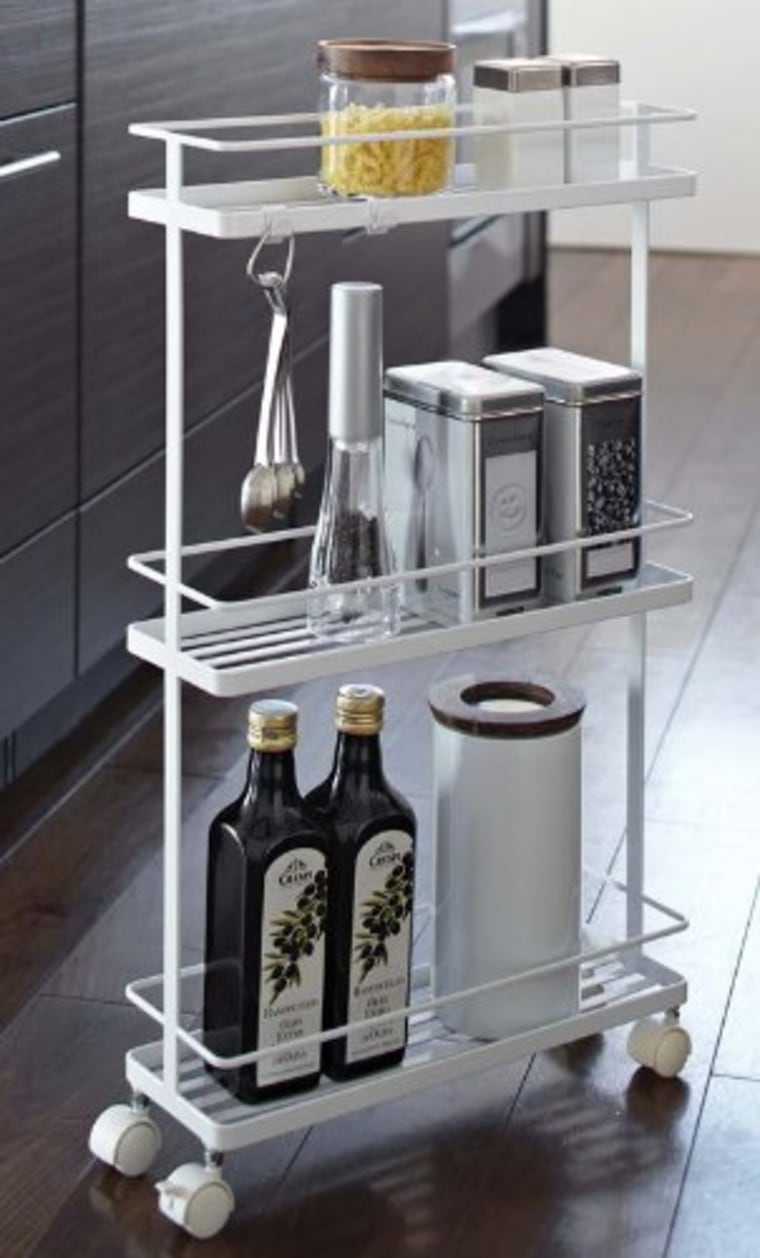 Yamazaki Home Tower Leaning Slim Coat Hanger, $33, Amazon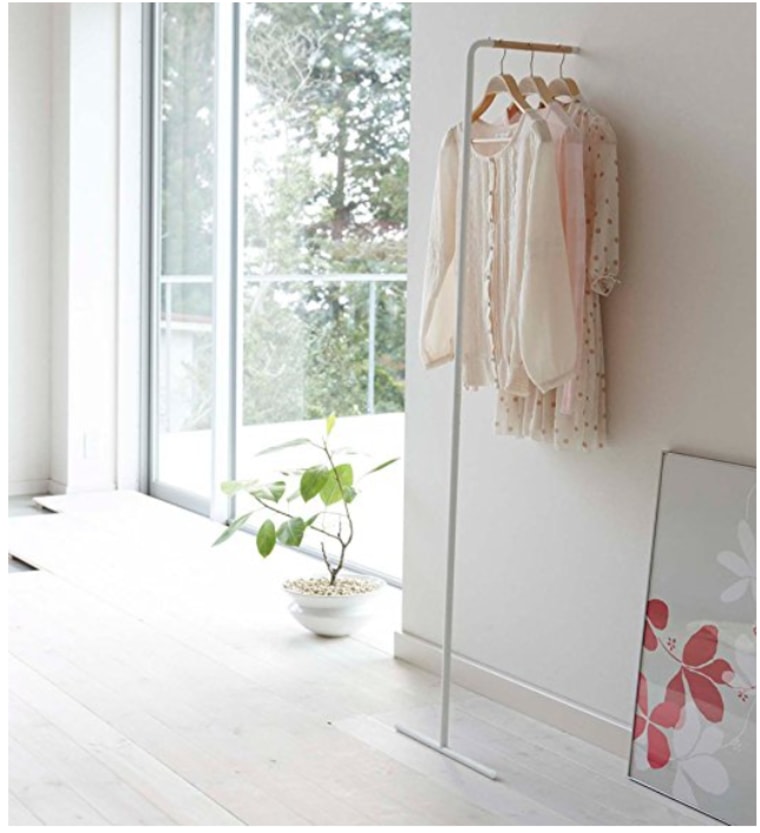 Yamazaki Home Web Cable Box, $28, Amazon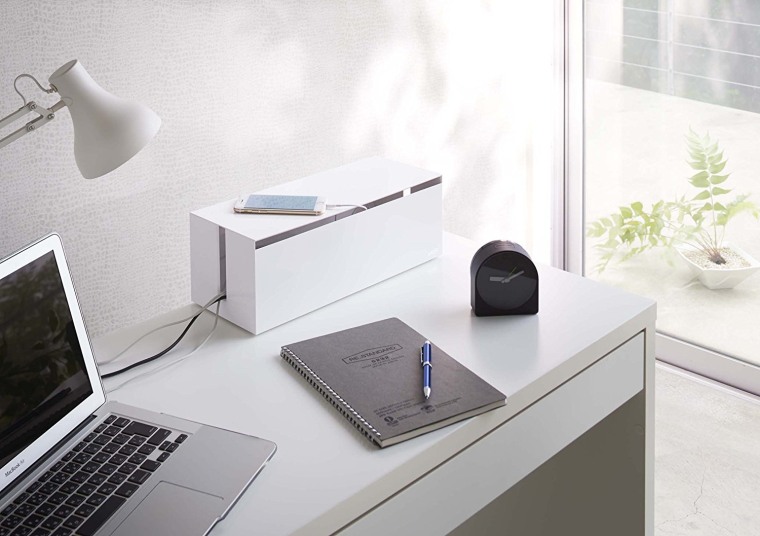 2. Zara Home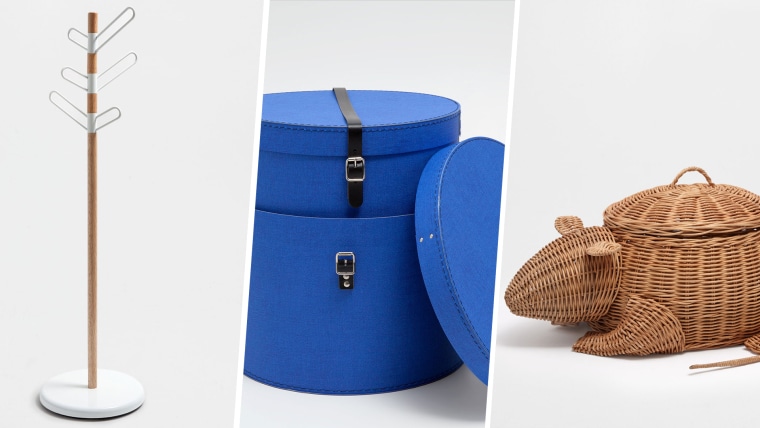 Zara Home is the undeniably chic sister of the beloved Spanish fashion retailer. And, trust us, the home collections are just as stylish as their clothes.
Rattan magazine Rack, $69.90, Zara Home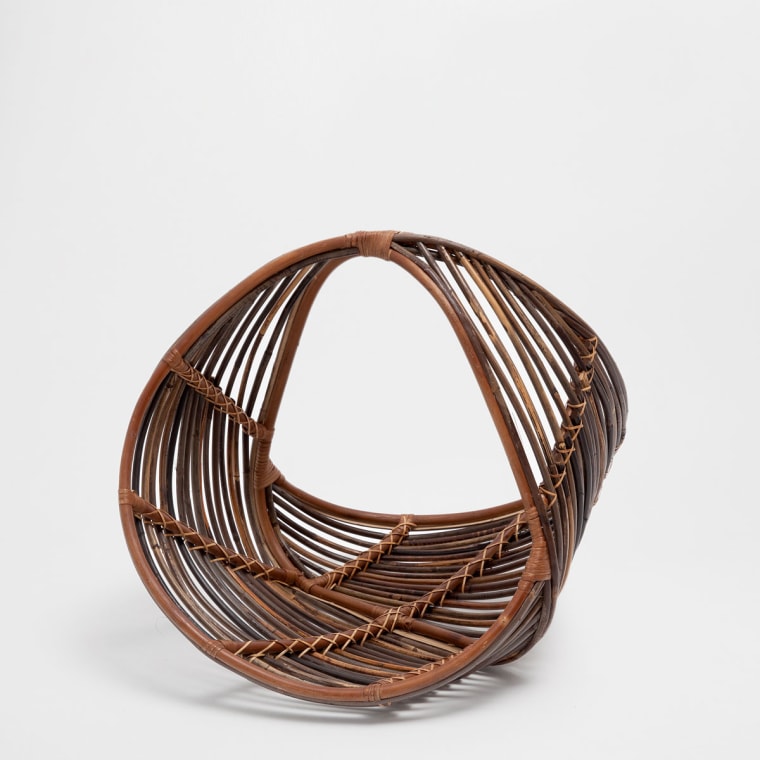 Rectangular Basket With Two Toned Design, $39.90 and up, Zara Home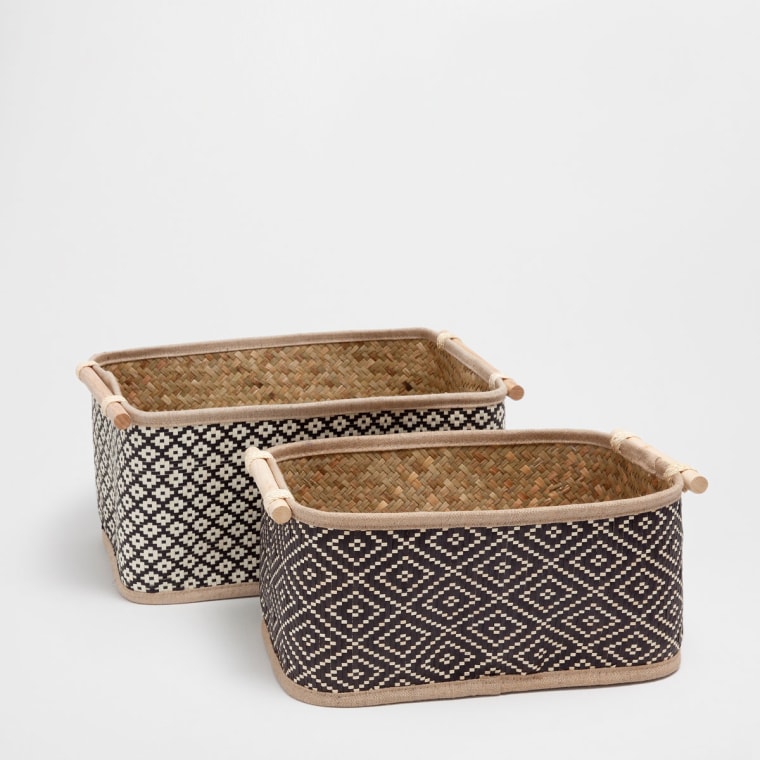 Kid's Coat Hook With White Base, $69.90, Zara Home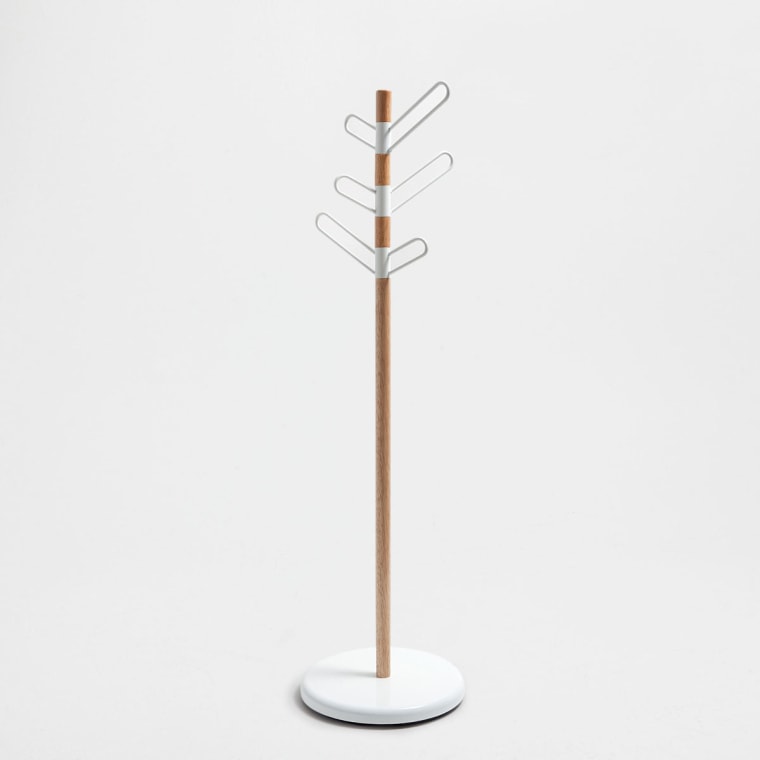 Round Deep Blue Belted Box, $22.90, Zara Home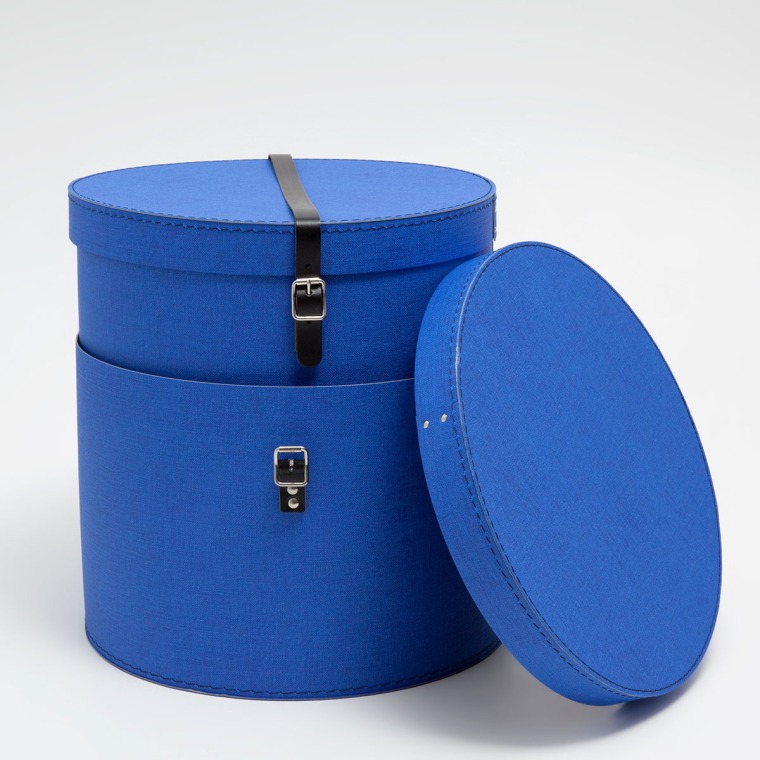 Stool With Drawers, $169, Zara Home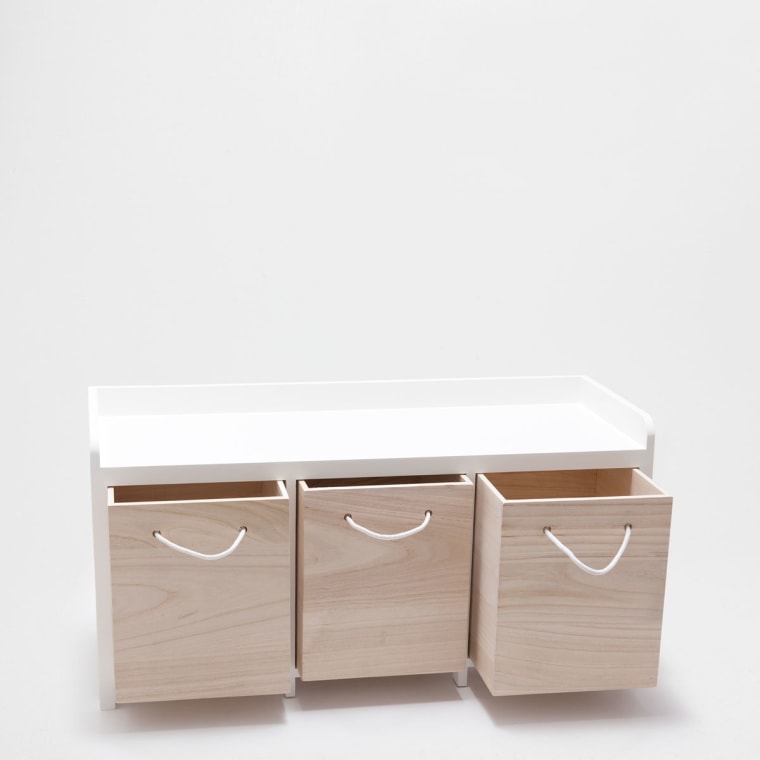 Mouse Shaped Basket, $79.90, Zara Home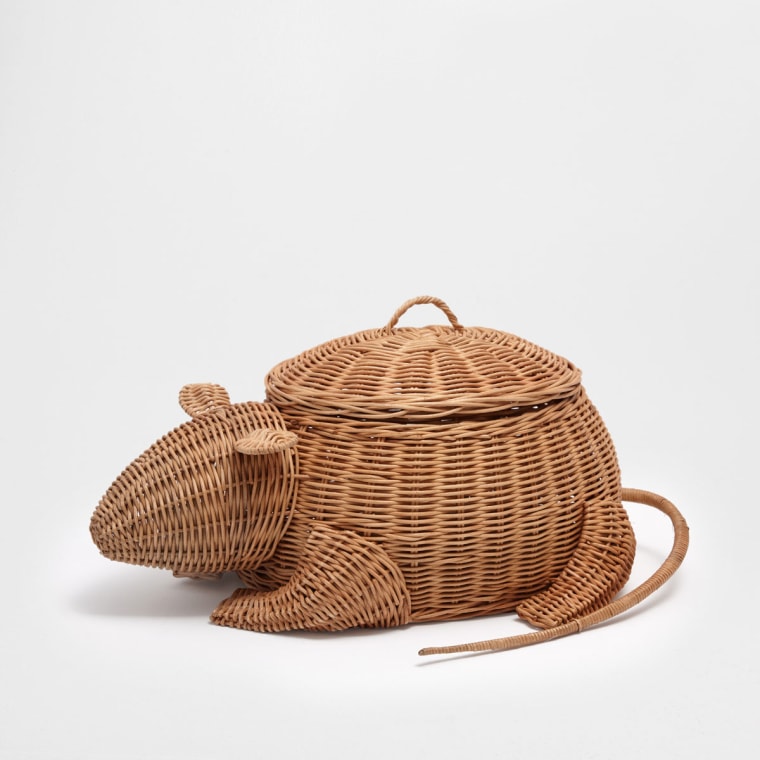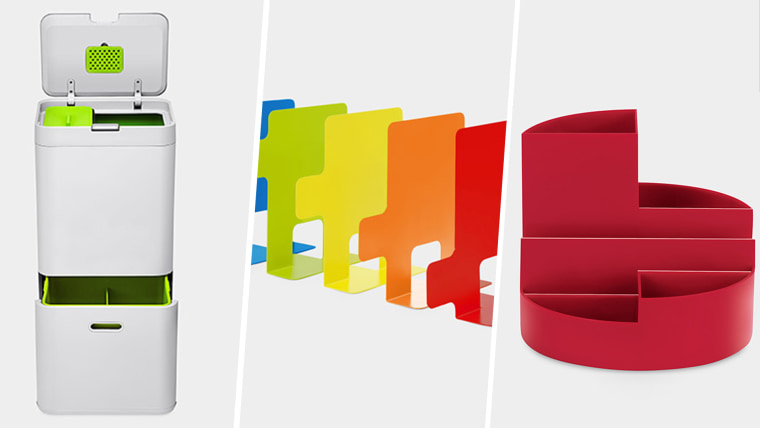 MoMA Design Store is an extension of the Museum of Modern Art (MoMA) and offers a wealth of well-designed items, each of which has to pass muster with MoMA's curators. You'll even find some items in the museum's collection!
MoMA Key Ring Organizer, $20, MoMA Store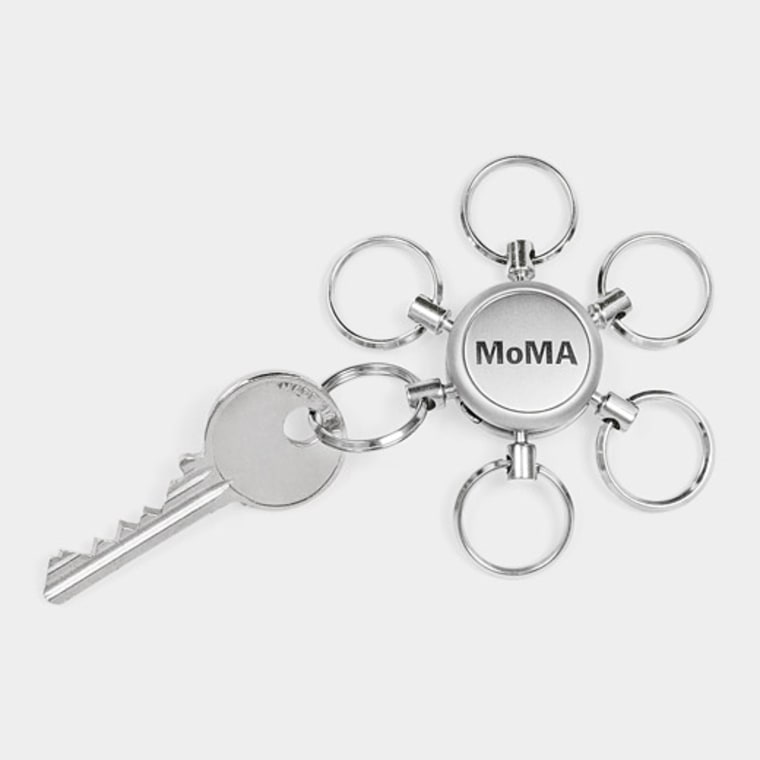 Indice Bookends, $25, MoMA Store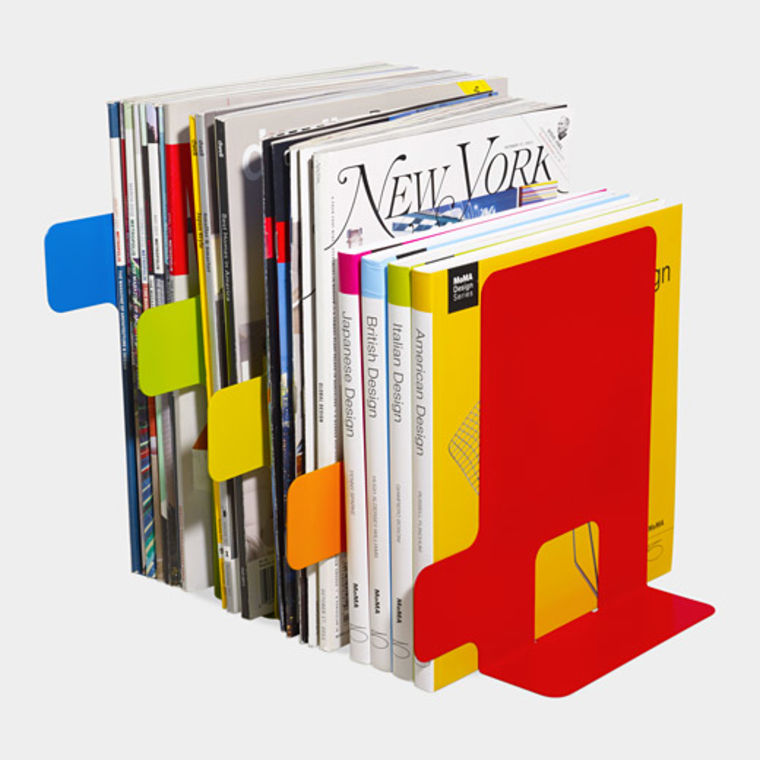 Nosey Eyewear Holder, $58, MoMA Store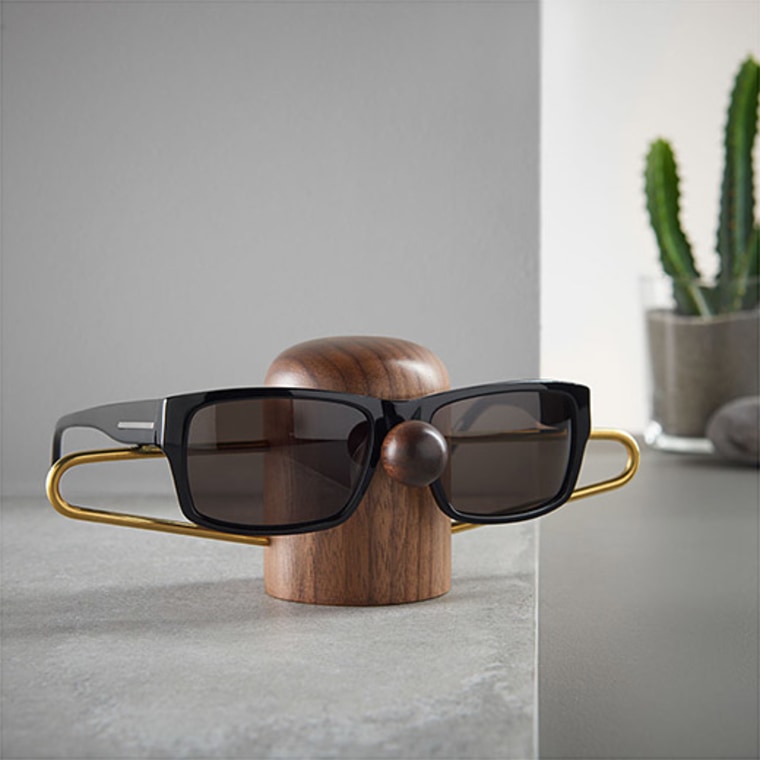 Desk Organizer, $26, MoMA Store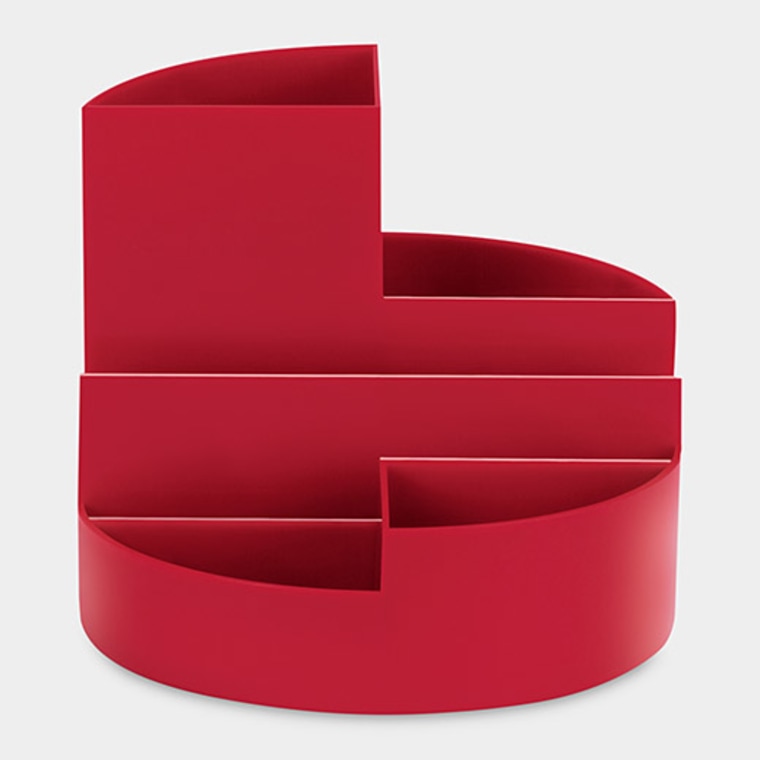 Hedgewear Organizer, $15, MoMA Store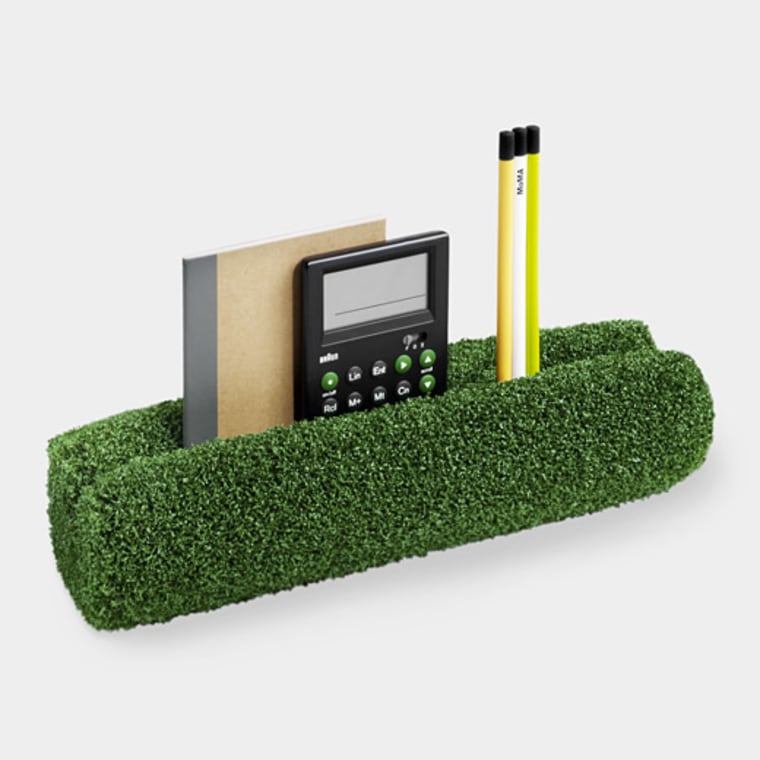 Hay Plisse File Organizer, $25, MoMA Store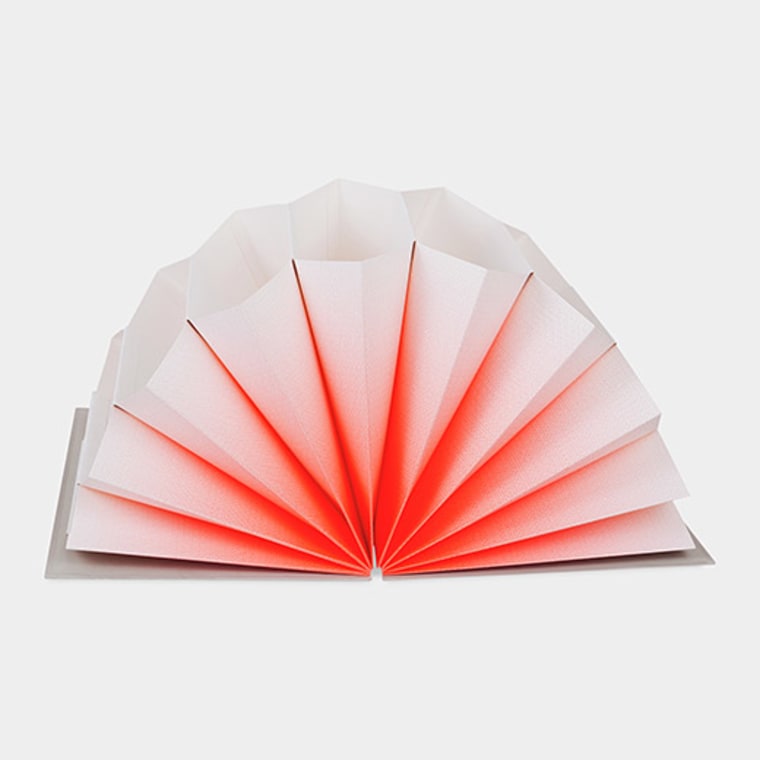 Totem Intelligent Waste System, $250, MoMA Store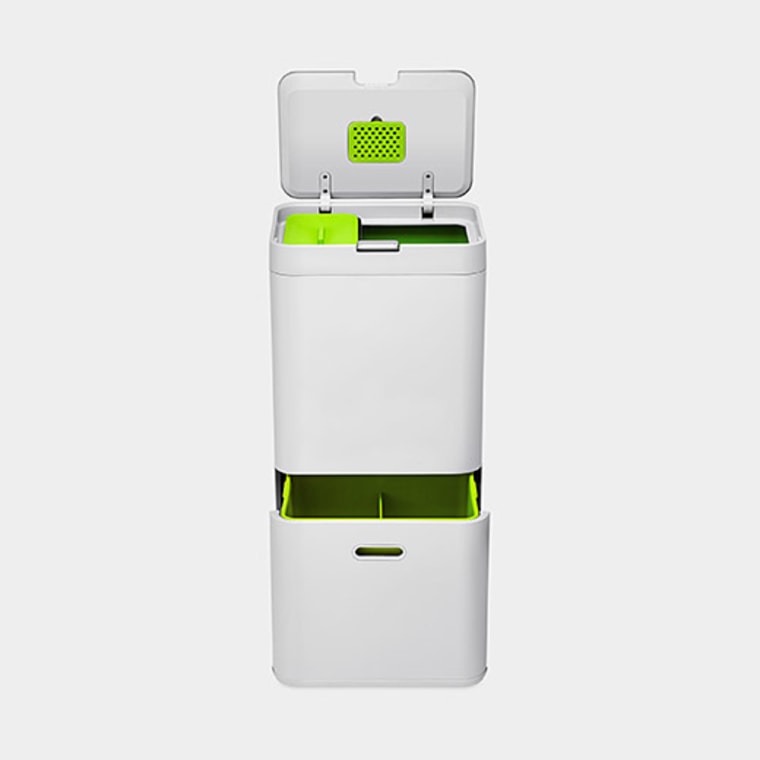 4. CB2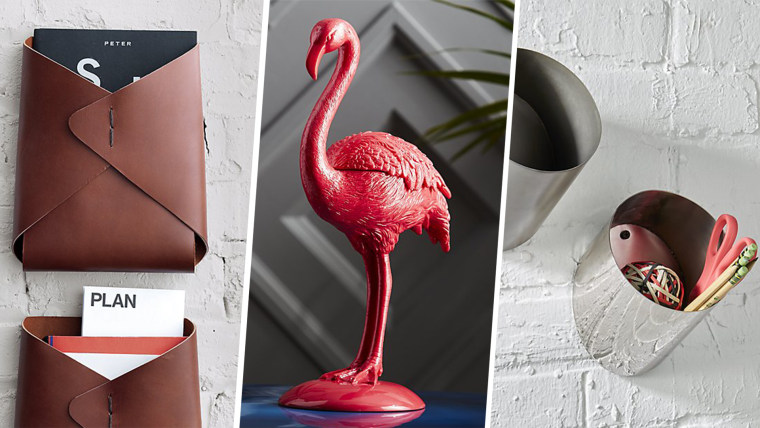 CB2, Crate & Barrel's sister store, always delivers with it's affordable, fresh and often cheeky designs. It's the perfect go-to for the clever corralling of clutter.
Decorative Suitcases, $79.95 and up, CB2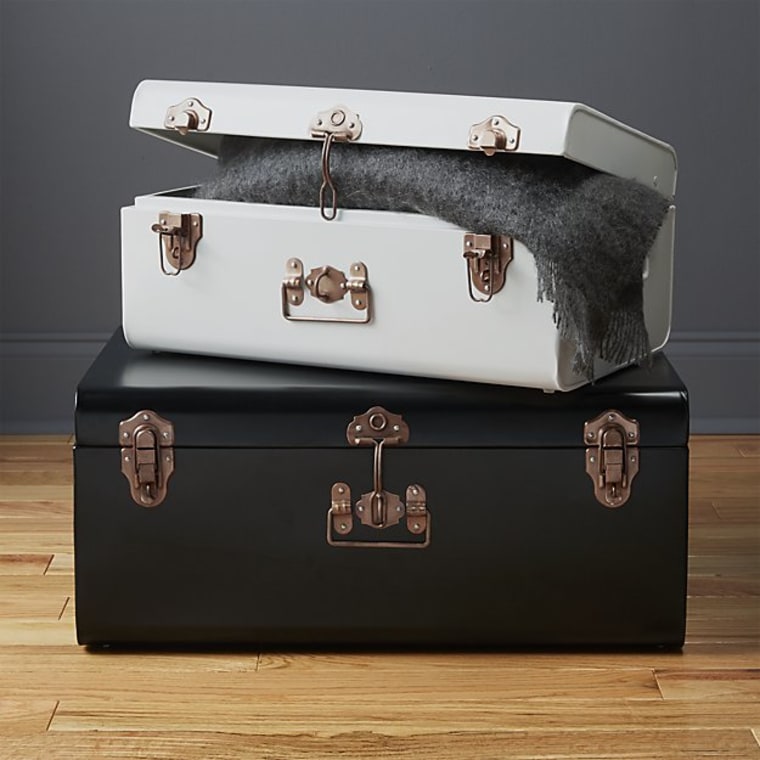 Set of five Cord Tacos, $29.95, CB2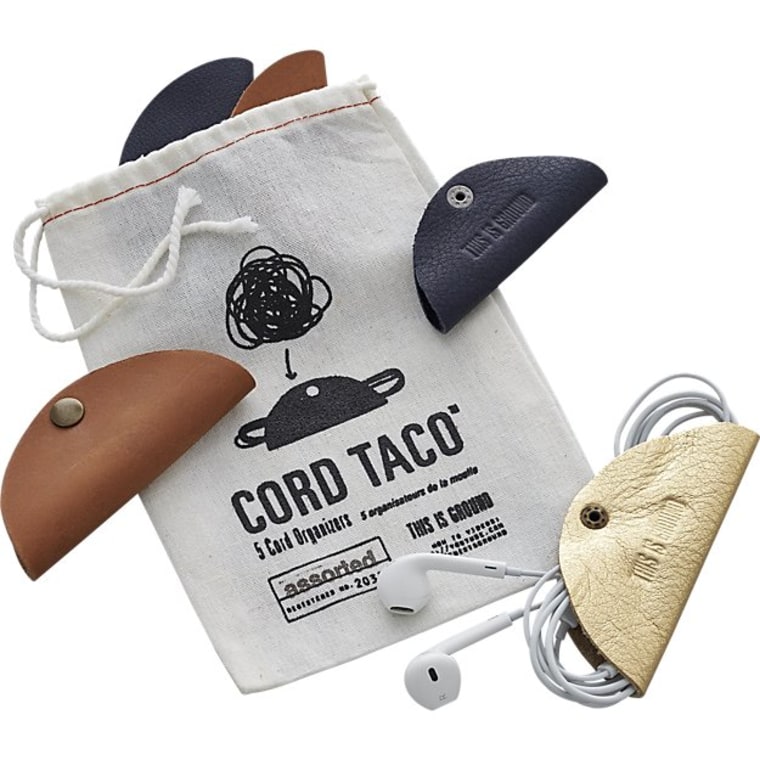 SAIC Acacia Magnetic Knife Board, $79.99, CB2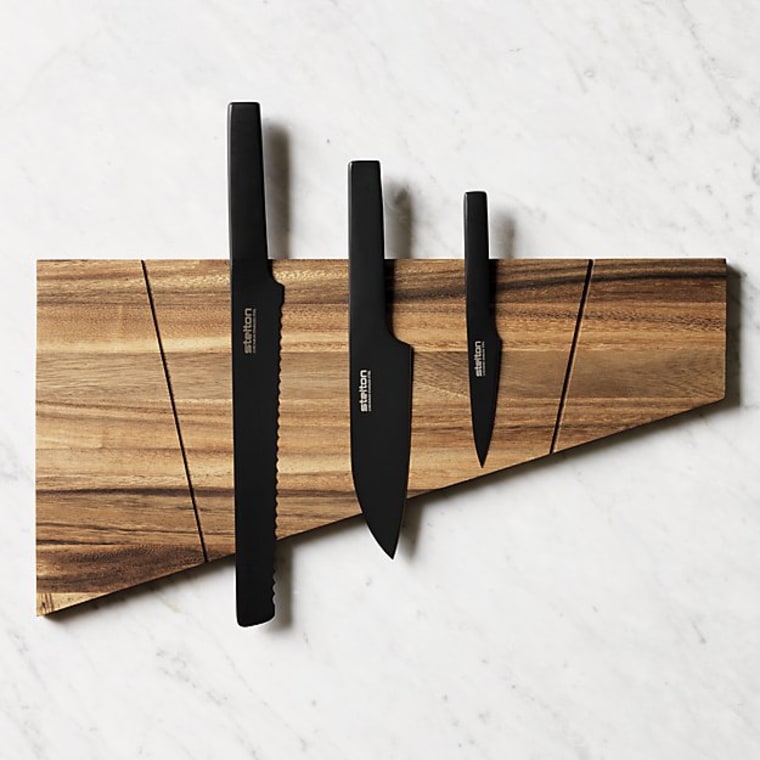 Wood Bike Storage, $49.95, CB2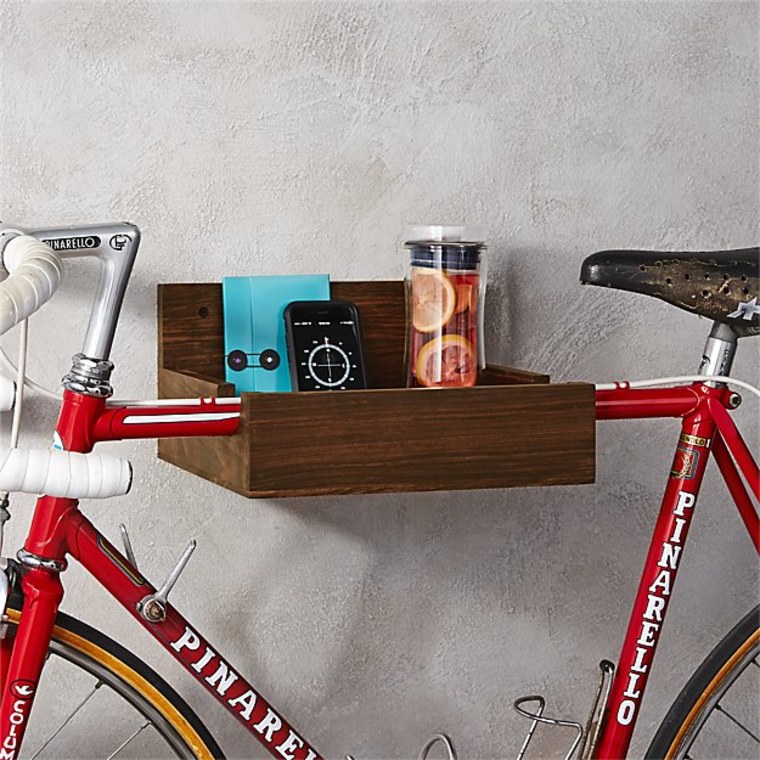 Flamingo Catchall, $29.95, CB2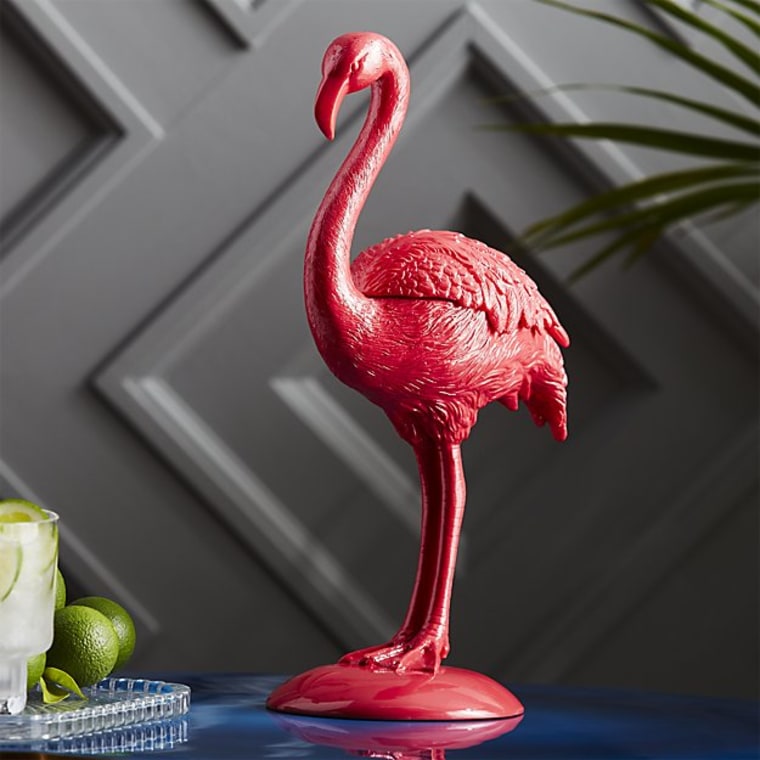 Scope Shiny Silver Wall Pockets, $12.95, CB2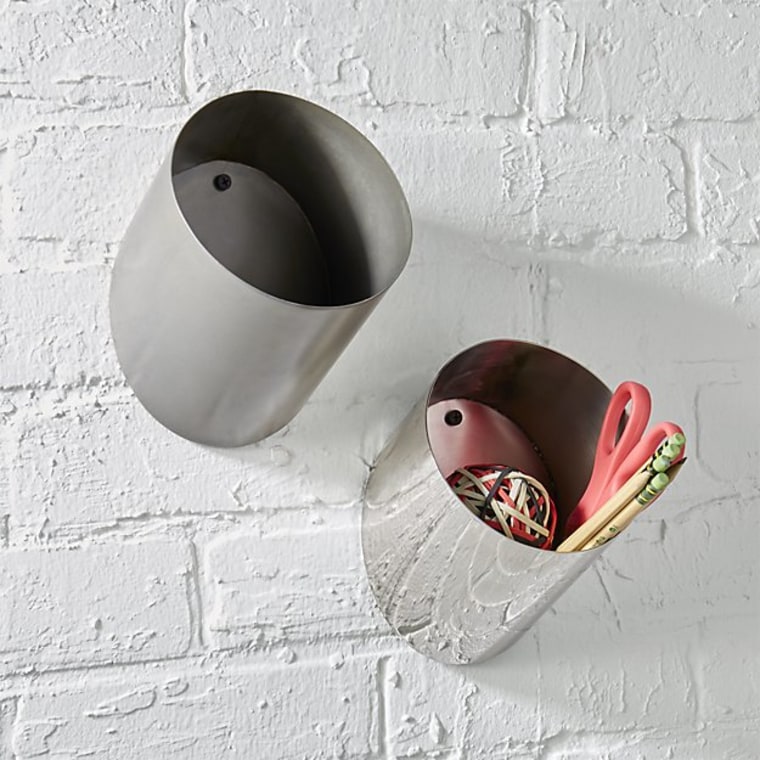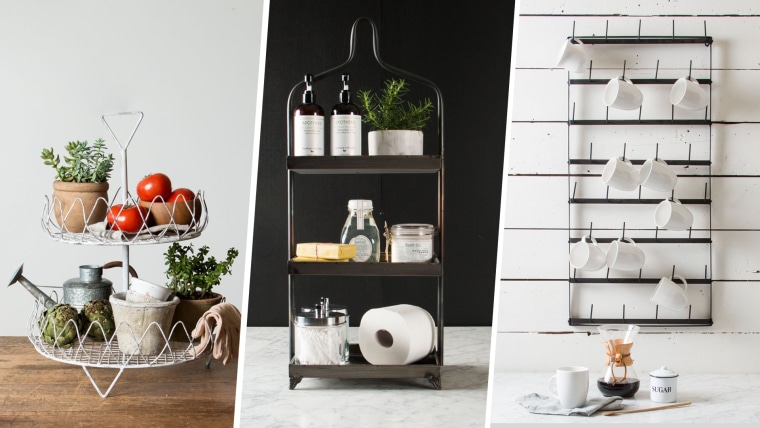 Just in case you want to buy everything you see on HGTV's "Fixer Upper," now you can. Magnolia Market is Chip and Joanna Gaines' answer to all of our "Where can we get that?!" queries, and it boasts the same French-infused, rustic style of that we have all come to covet.
Chloe Tiered Basket, $72, Magnolia Market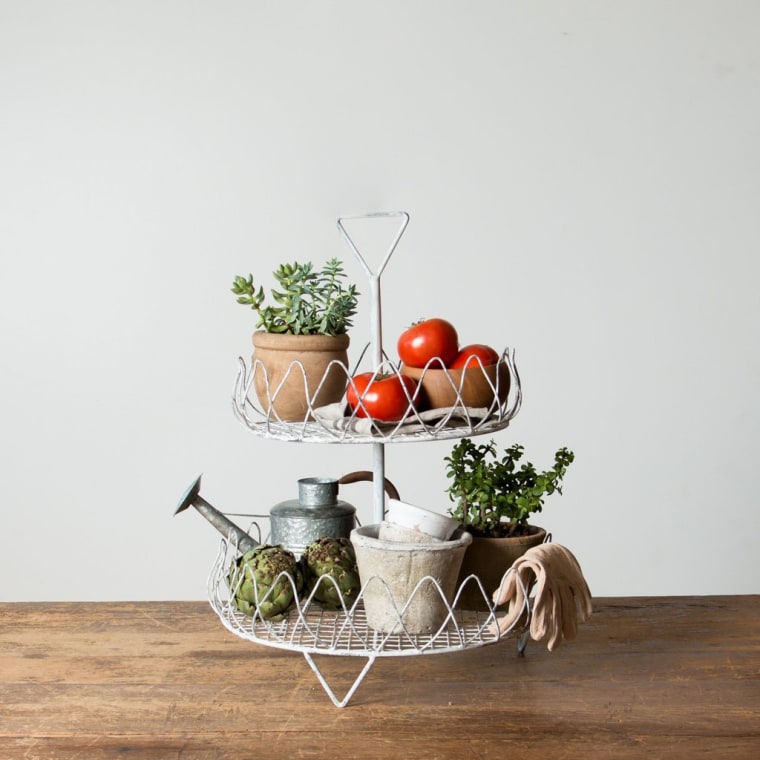 Horizontal Blackboard Crates,$18.20, Magnolia Market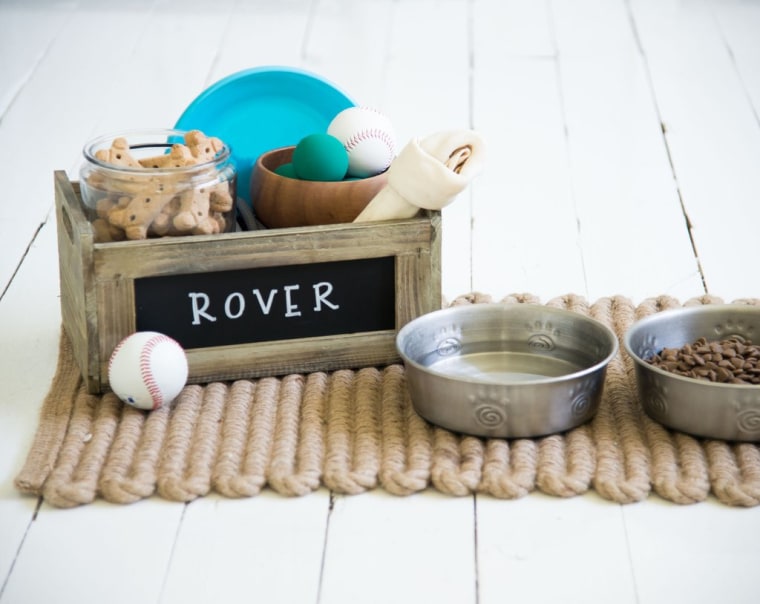 French Bistro Canister, $16, Magnolia Market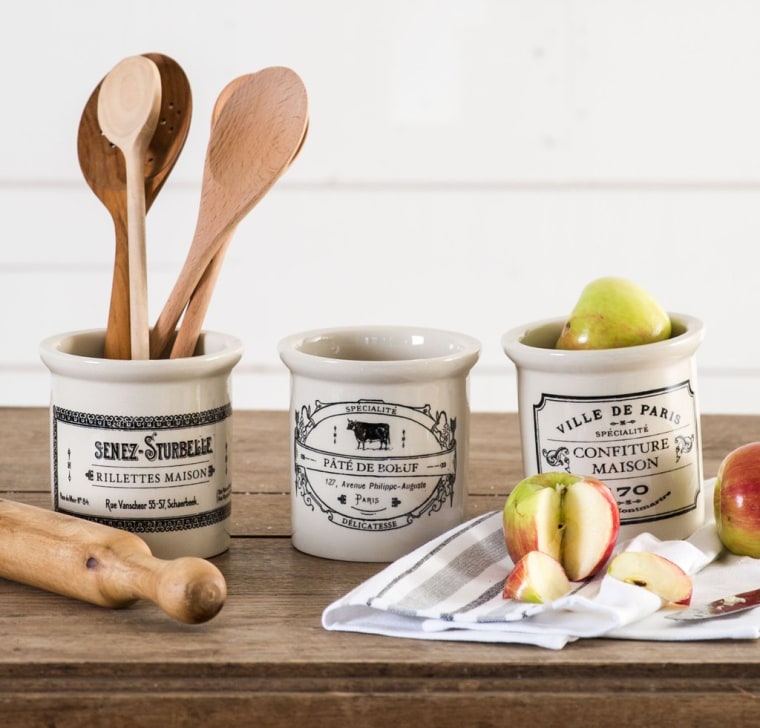 Cups for Days Rack, $85, Magnolia Market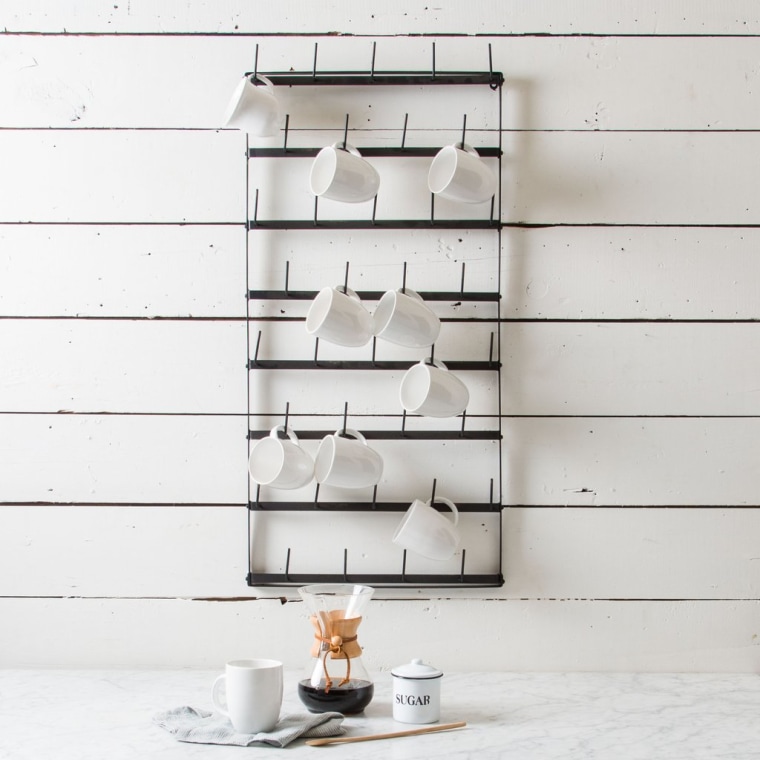 Galvanized Tin Envelope, $16, Magnolia Market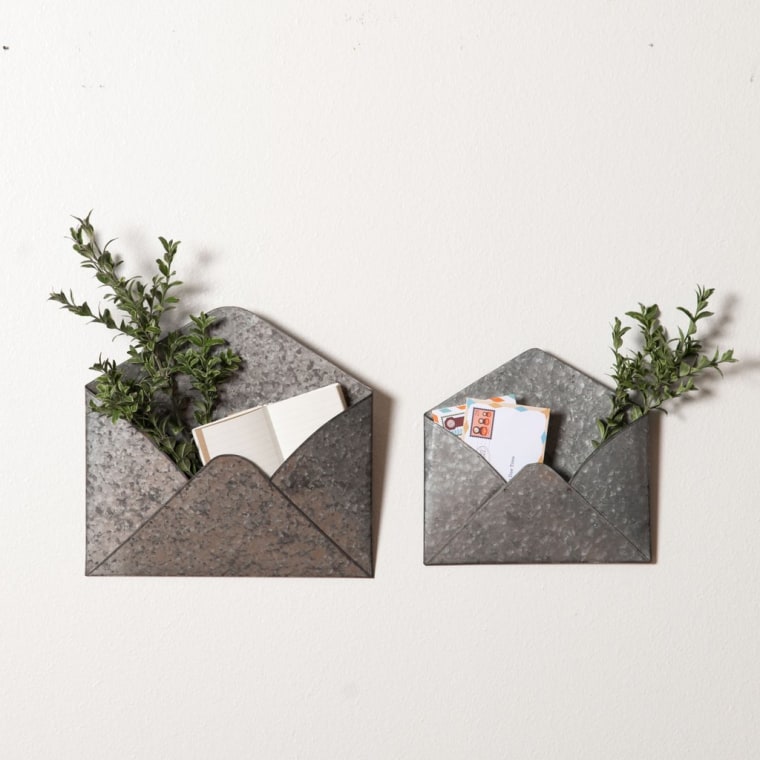 Metal Tiered Display, $98, Magnolia Market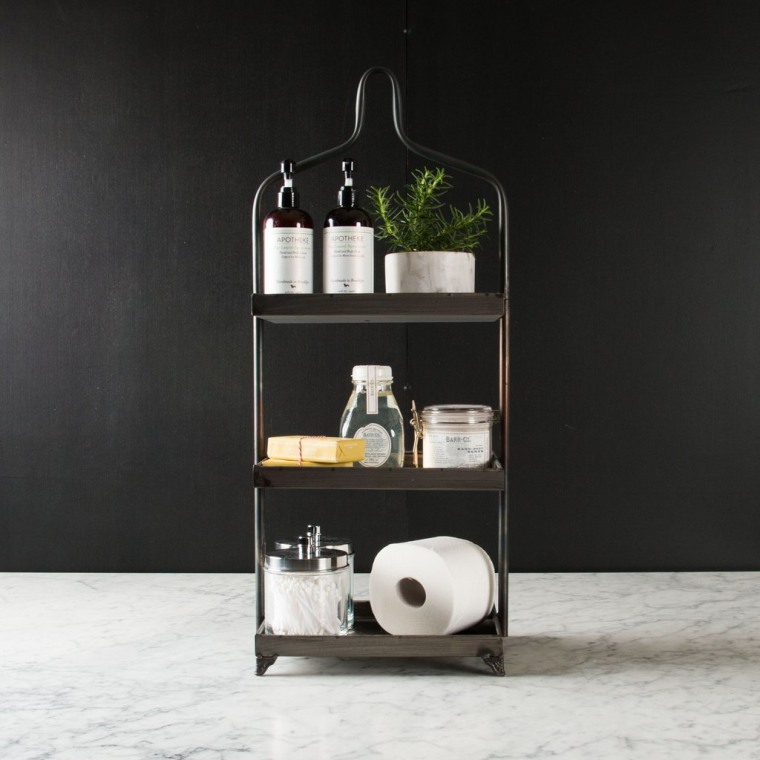 6. YLiving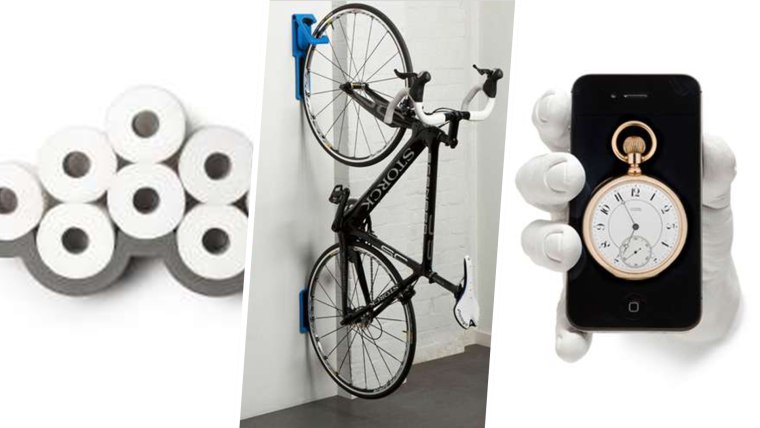 The place to go if you are looking for modern design, YLiving is an expertly curated online store devoted to creative, minimalist looks and features thousands of designs all in one place.
Tewo Key Board, $28.79, YLiving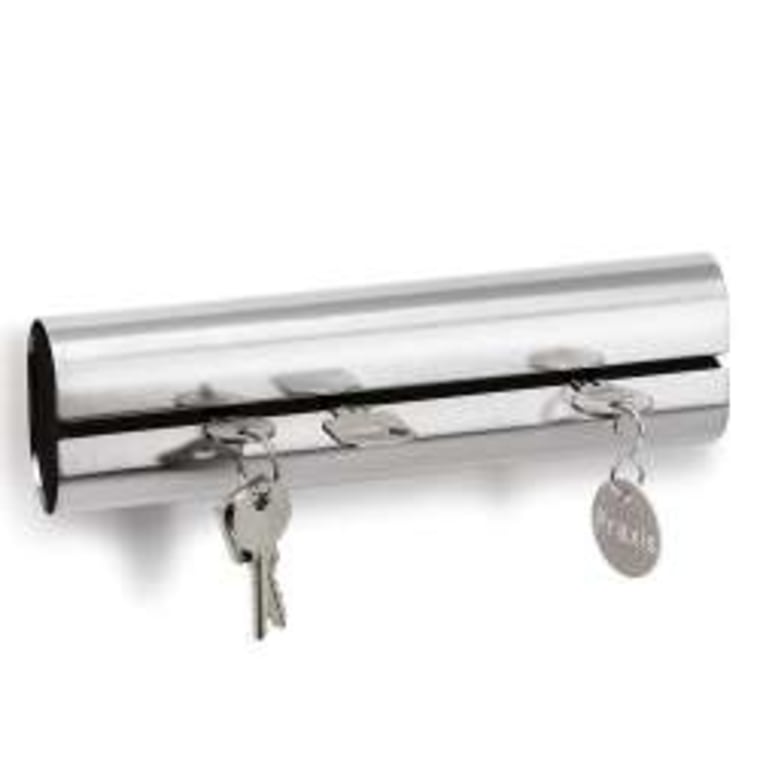 Areaware Hand Dock for iPhone, $65, YLiving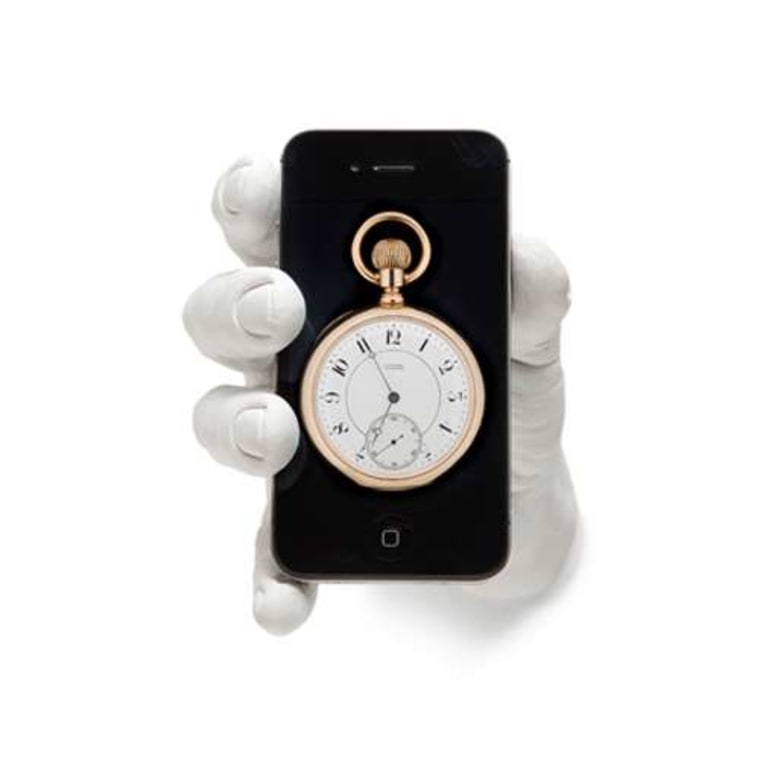 Cycloc Endo Bicycle Storage, $70, YLiving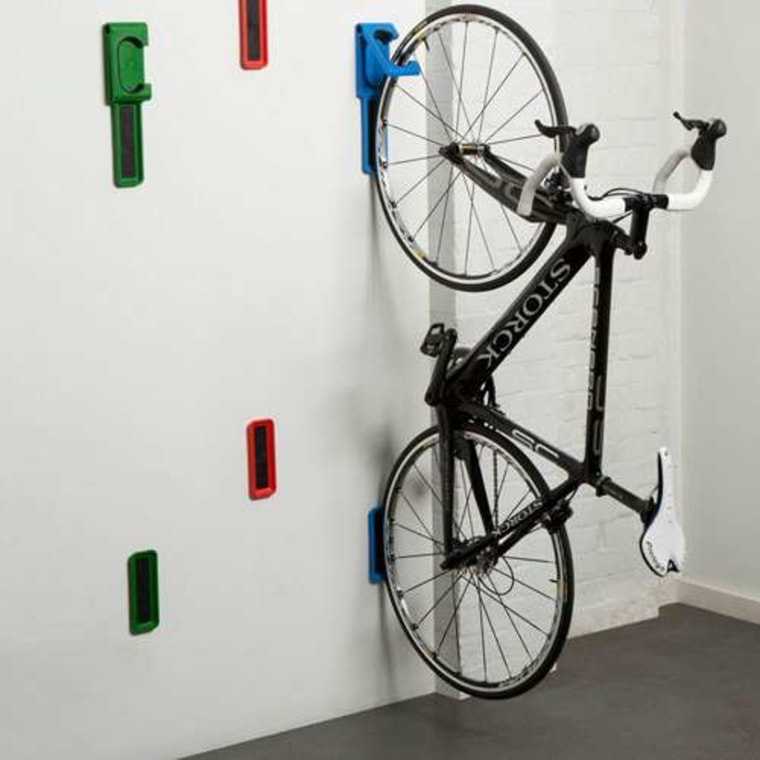 Muuto Dots Coat Hooks, $23, YLiving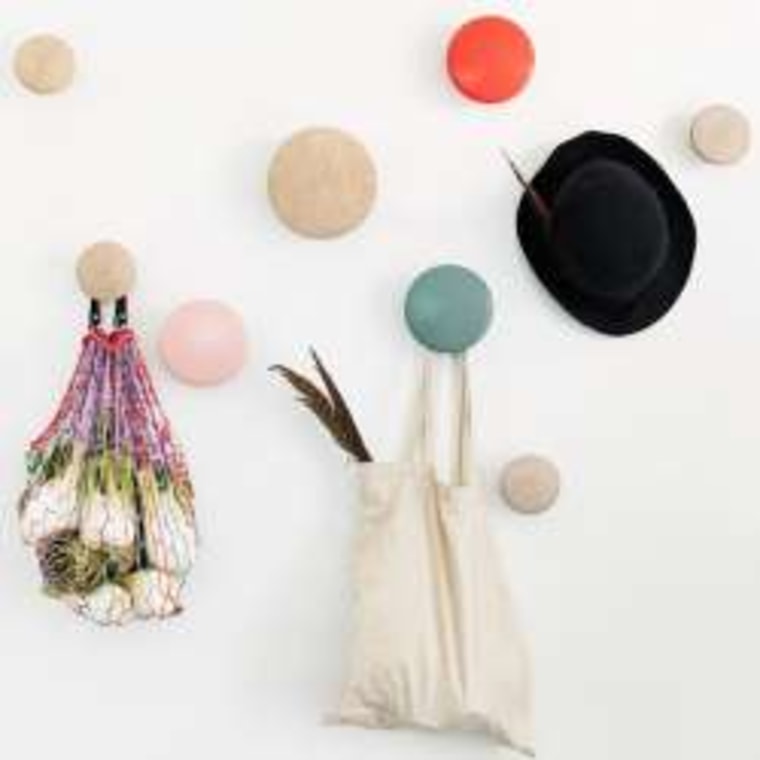 Lyon Beton Cloud Toilet paperShelf, $125, YLiving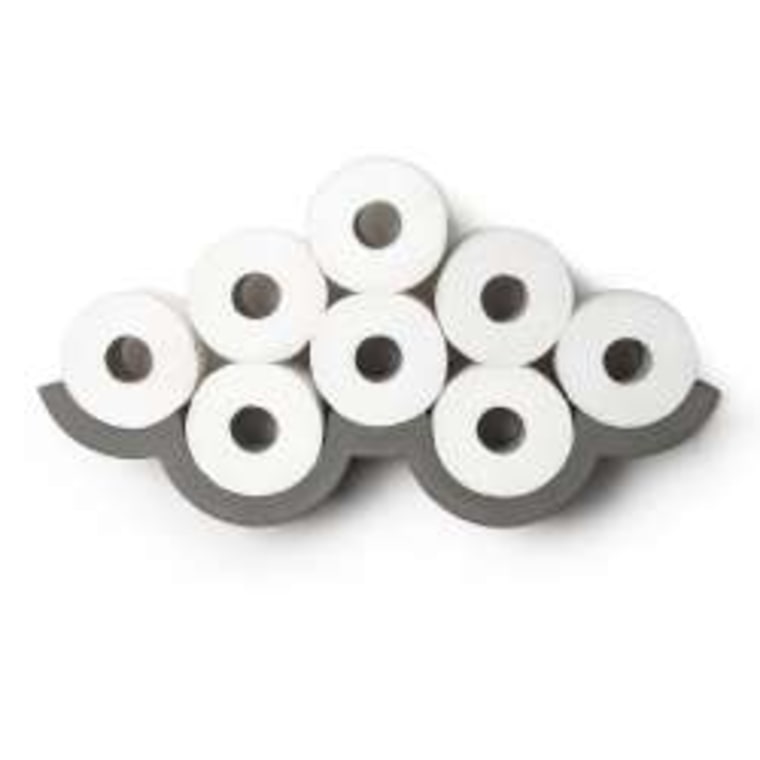 Droog Strap, $31.62, YLiving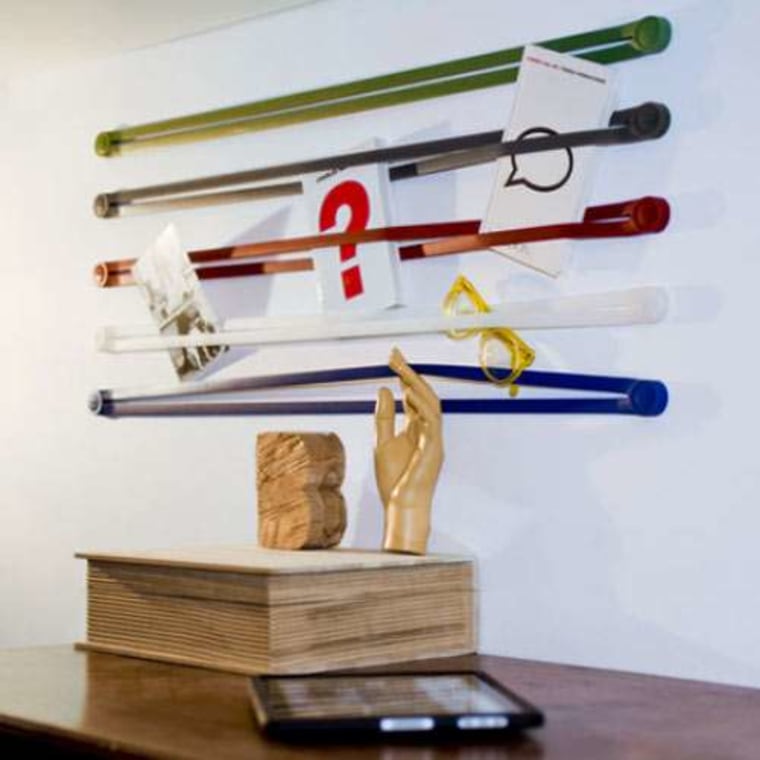 7. Beam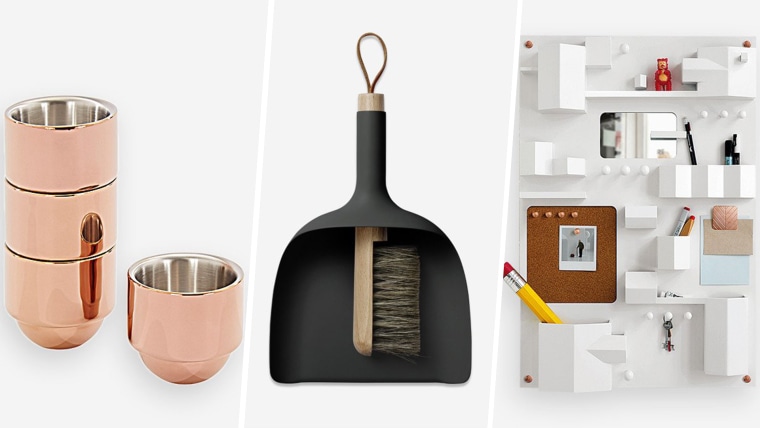 Beam, based in Brooklyn, delights in "the challenge of seeking out under-the-radar brands and being the first to share them with you." And boy, do they rise. Be sure to check them out for some of the newest and coolest designs around.
Inception Dish Organizer, $113, Beam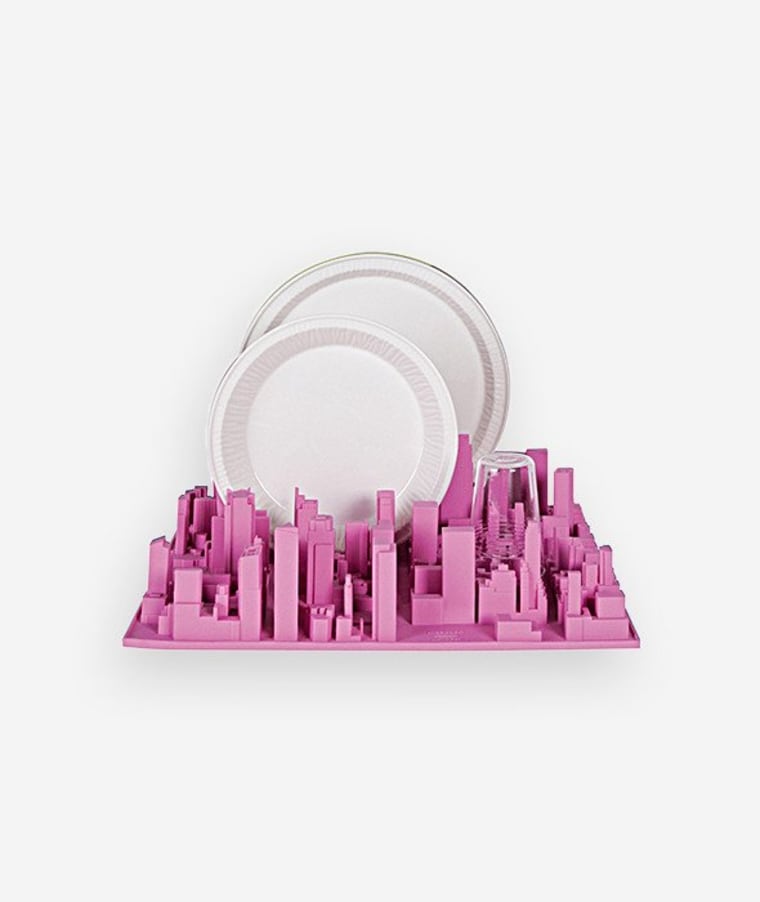 Sod Drying Rack, $160, Beam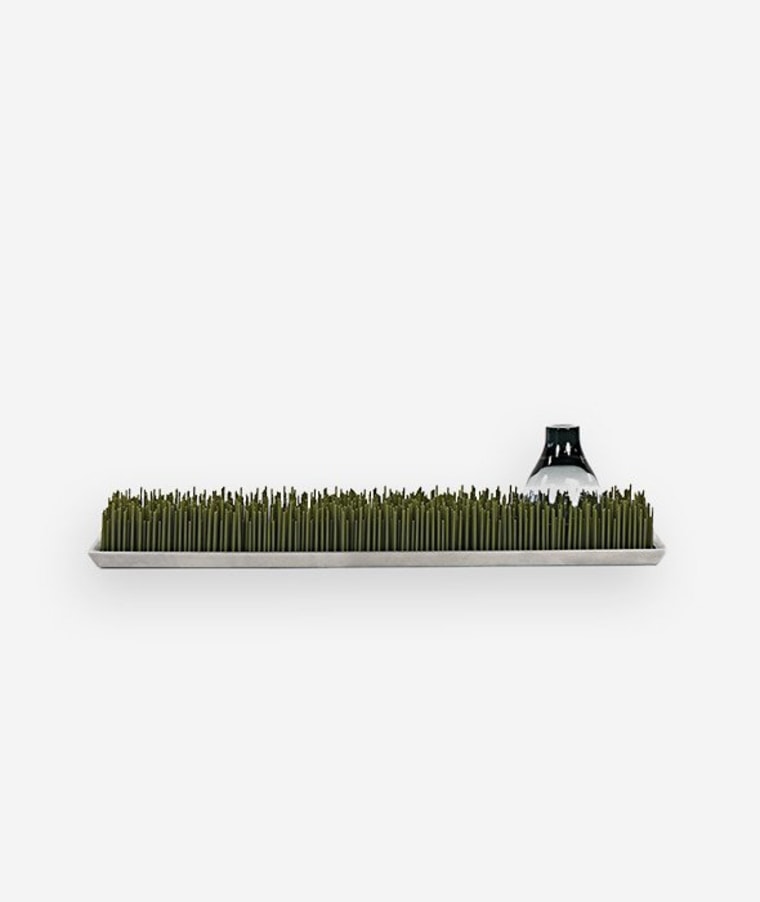 Brew Espresso Cups Set, $140, Beam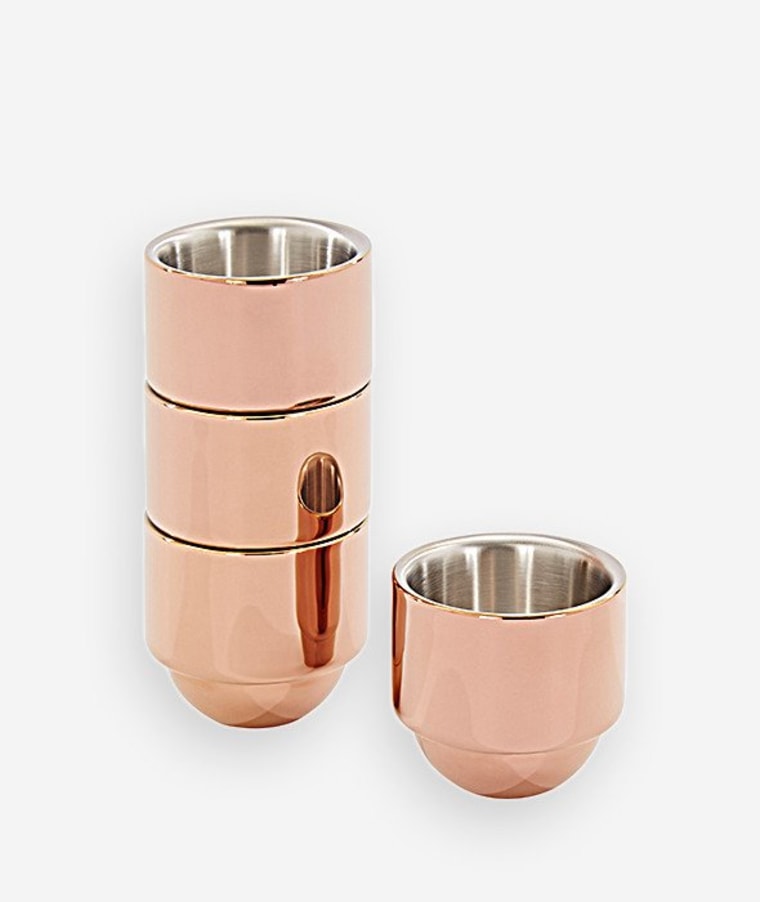 Suburbia Wall Organizer, $369, Beam
Eraser Pencil Stand, $10, Beam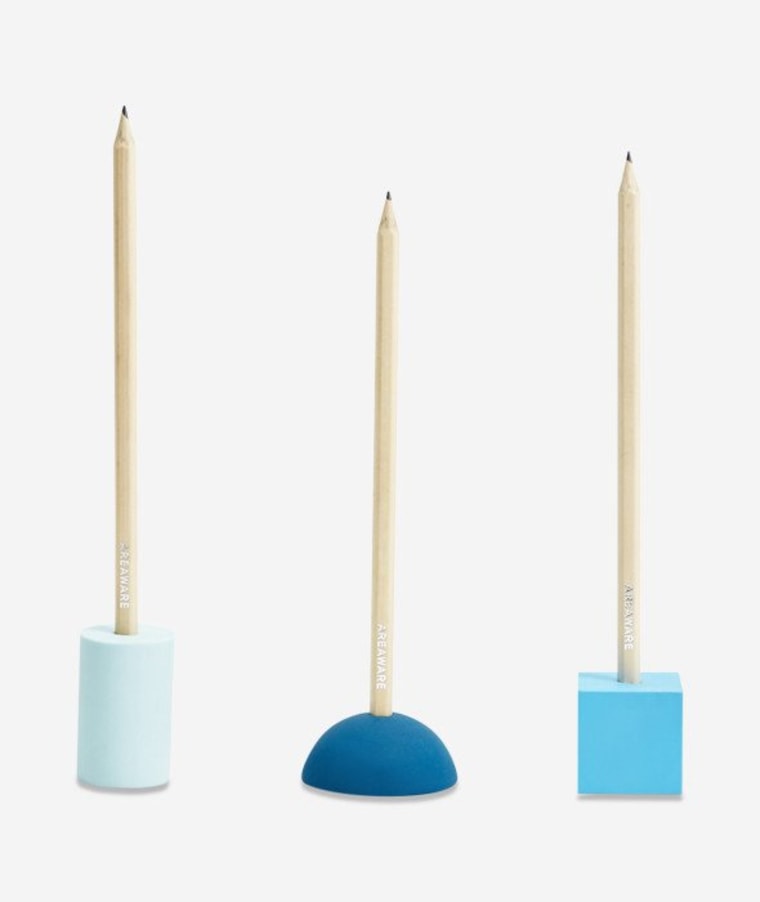 Sweeper & Funnel, $59.95, Beam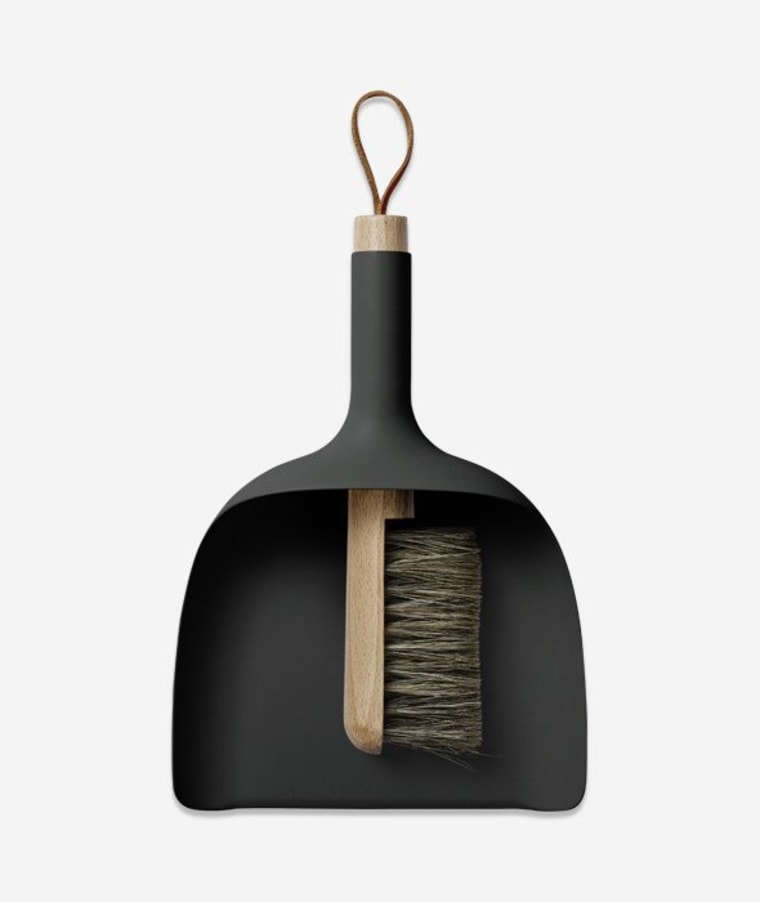 8. Z Gallerie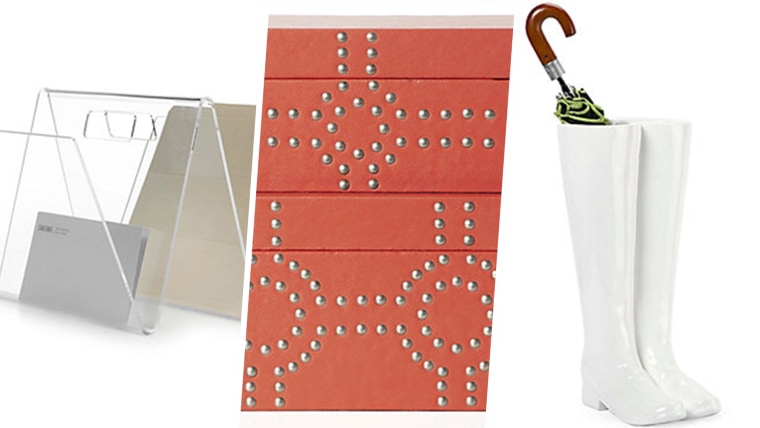 Three words one might think of when describing Z Gallerie: glam, modern and luxe. And these three characteristics are alive and well in each of their designs for the home.
Cendrine Collator, $29.95, Z Gallerie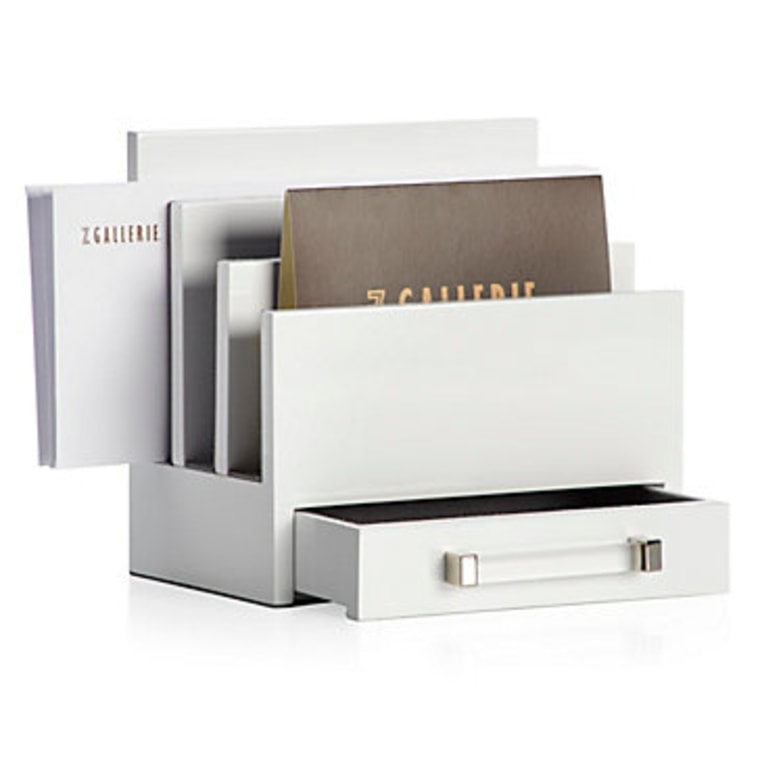 Acrylic File Organizer, $39.95, Z Gallerie
Boot Umbrella Stand, $89.95, Z Gallerie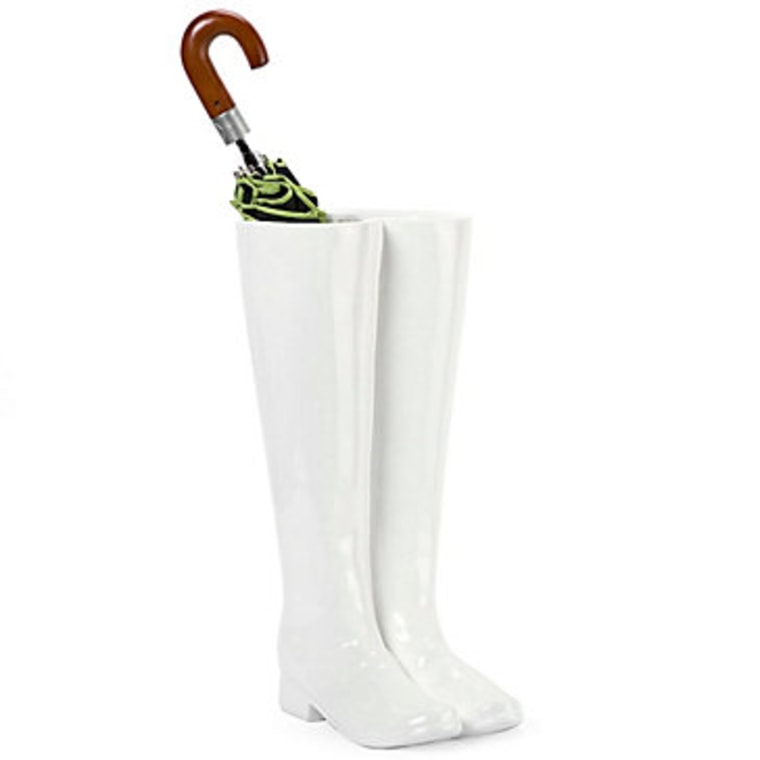 New York & Paris Destination Boxes - Set of 4, $139.80, Z Gallerie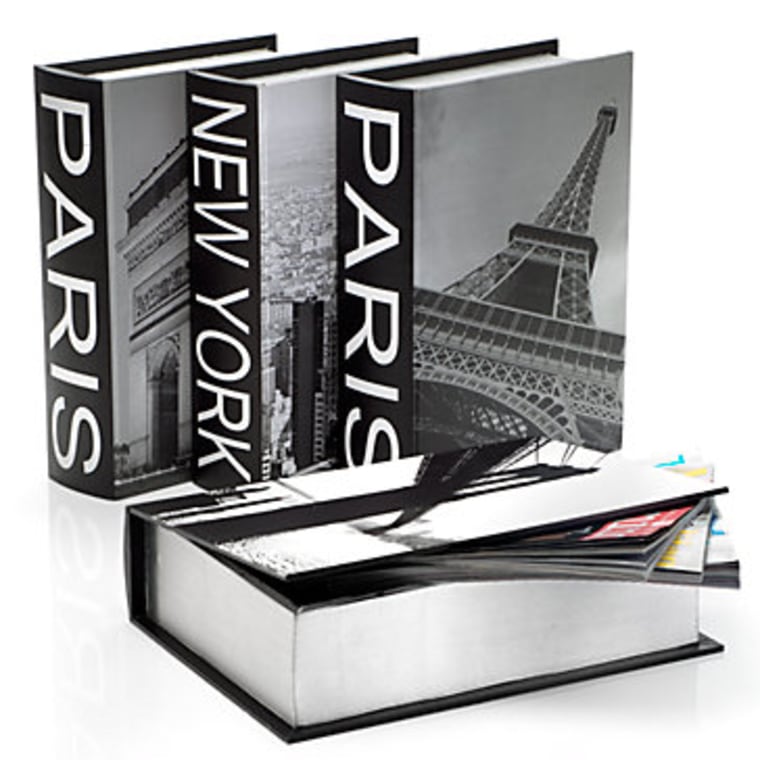 Bodega Storage Boxes, $69.95, Z Gallerie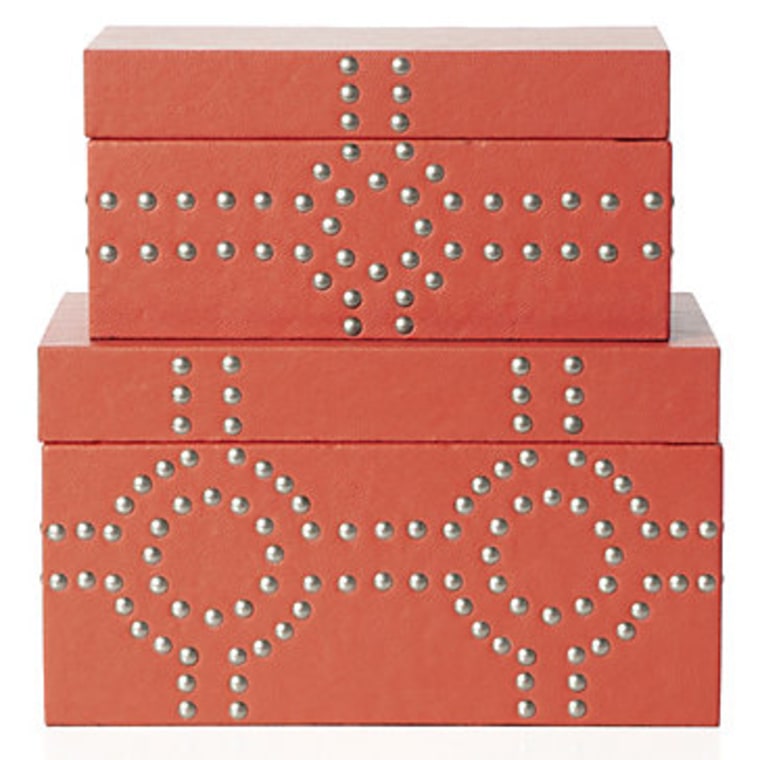 9. Target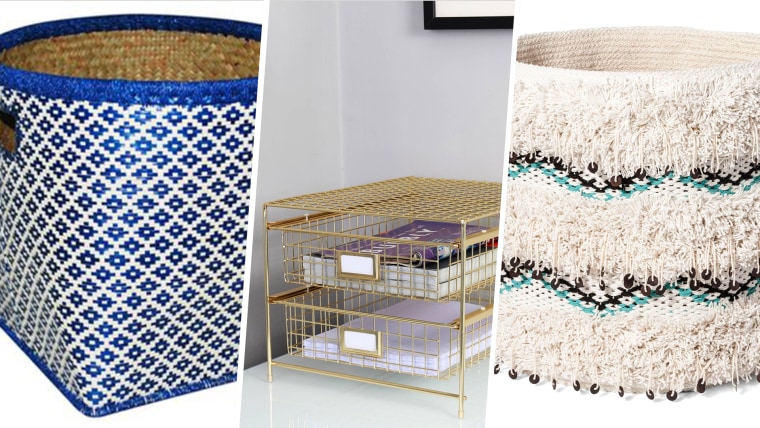 Target is generally a go-to for most things, but two collections in particular really caught our attention when it comes to stylish storage. Both the Nate Berkus and Threshold collections are really bringing it in the fabulous-and-functional department.
Nate Berkus Pompom Bin, $14.99, Target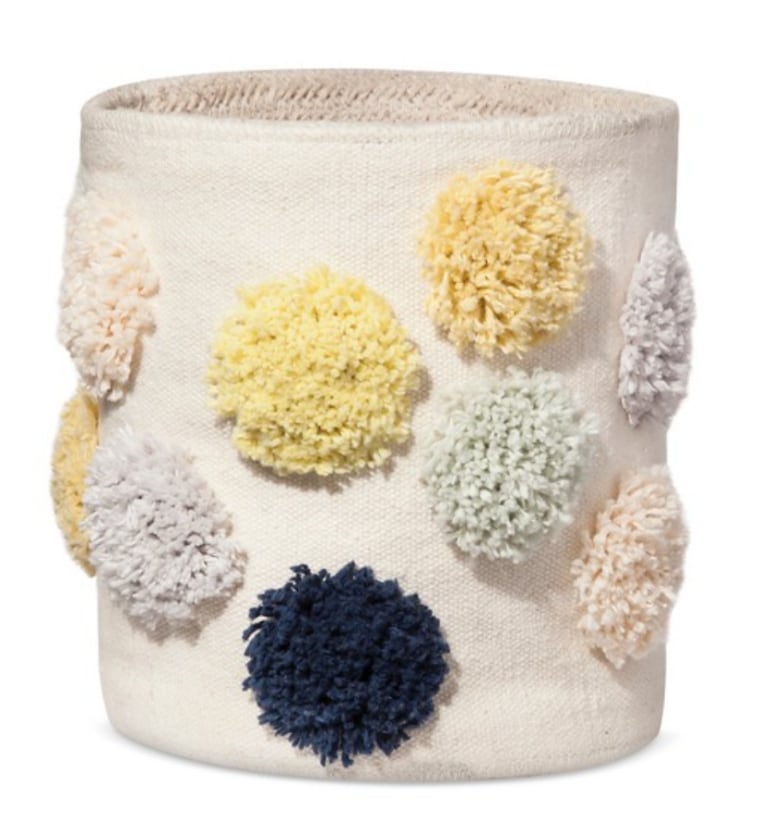 Threshold Braided Basket, $34.99, Target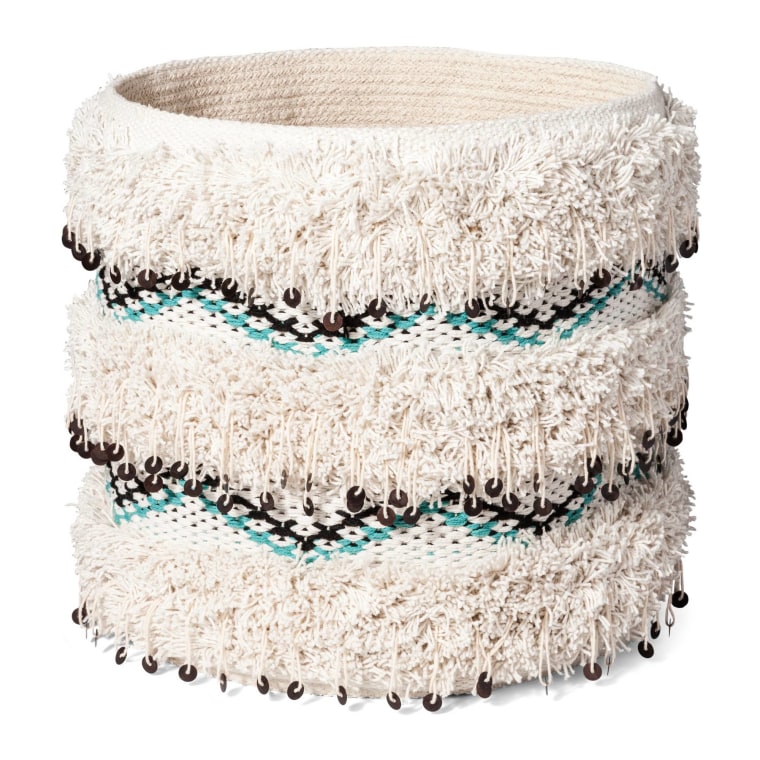 Nate Berkus White Wood Monitor Stand With Studs, $24.99, Target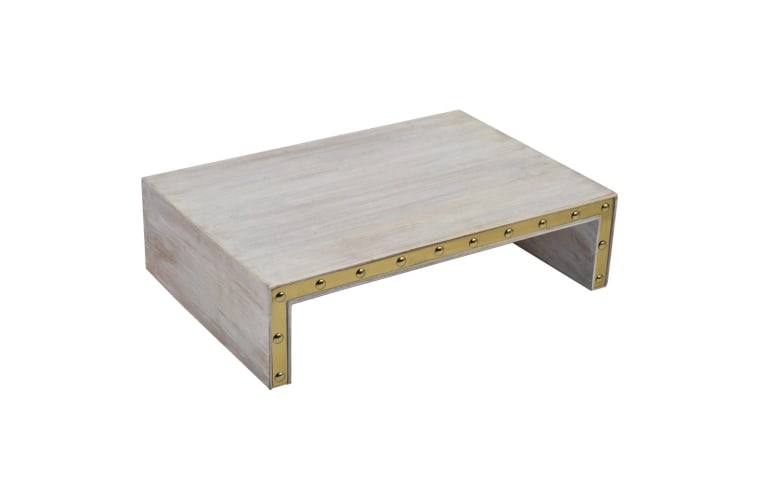 Nate Berkus Gold Pencil Holder, $14.99, Target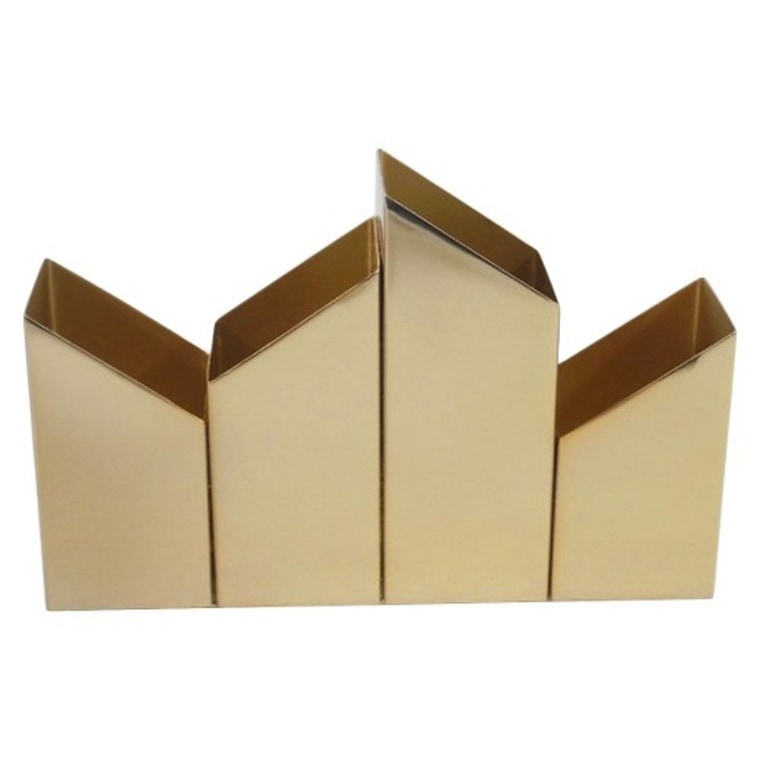 Threshold Gold Desktop Storage Drawer Set, $24.99, Target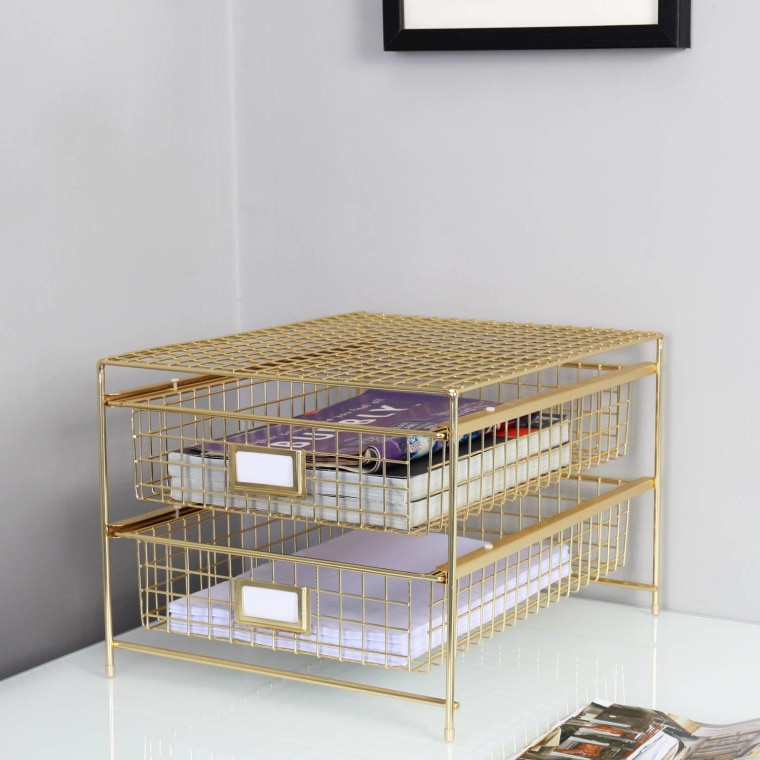 Threshold Palm Leaf Basket, $24.99, Target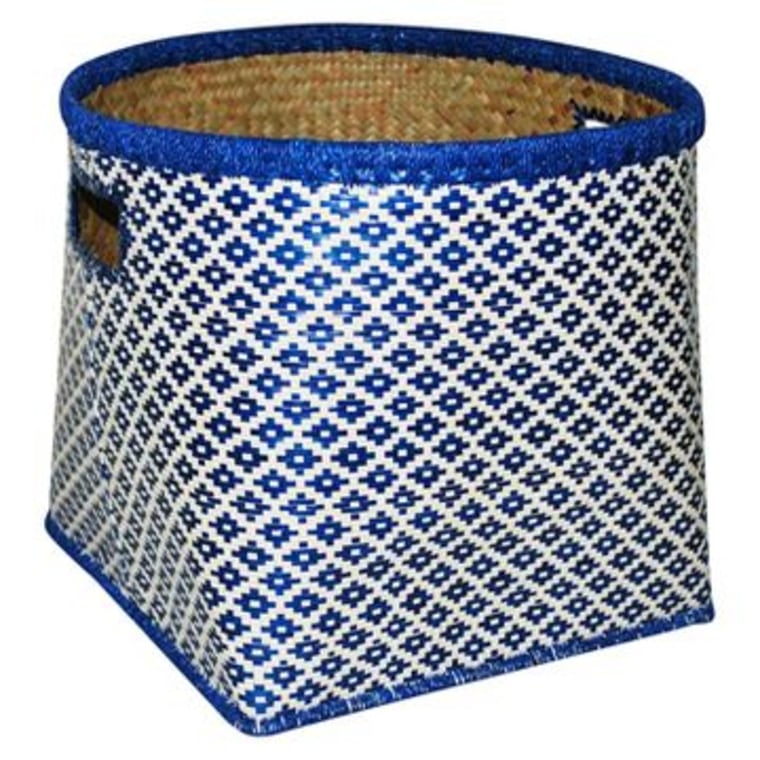 10. Muji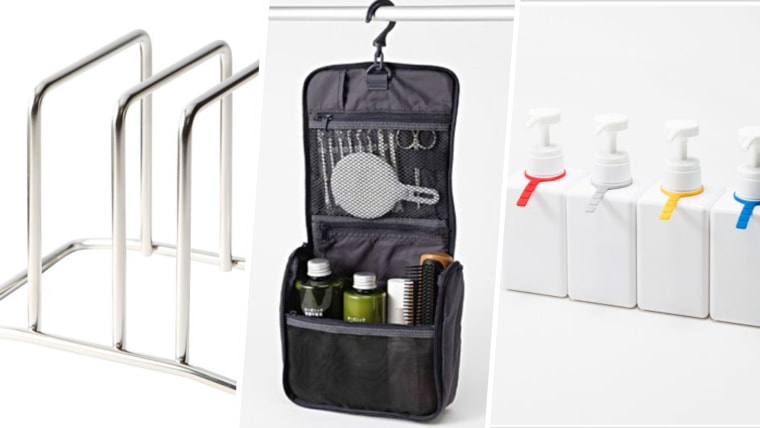 Muji is another cool company founded in Japan. It's design philosophy is guided by the principle of creating well-made, high-quality items that aren't overshadowed by a "brand." The result is functional pieces that are not only useful and affordable, but also well designed.
Aluminum Square Hanger XL, $55, Muji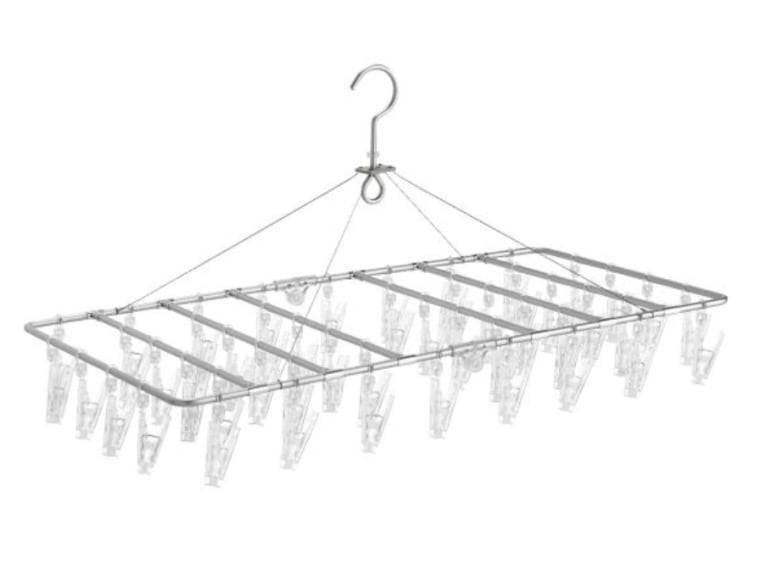 Stainless Steel Cutting Board Stand Double, $10, Muji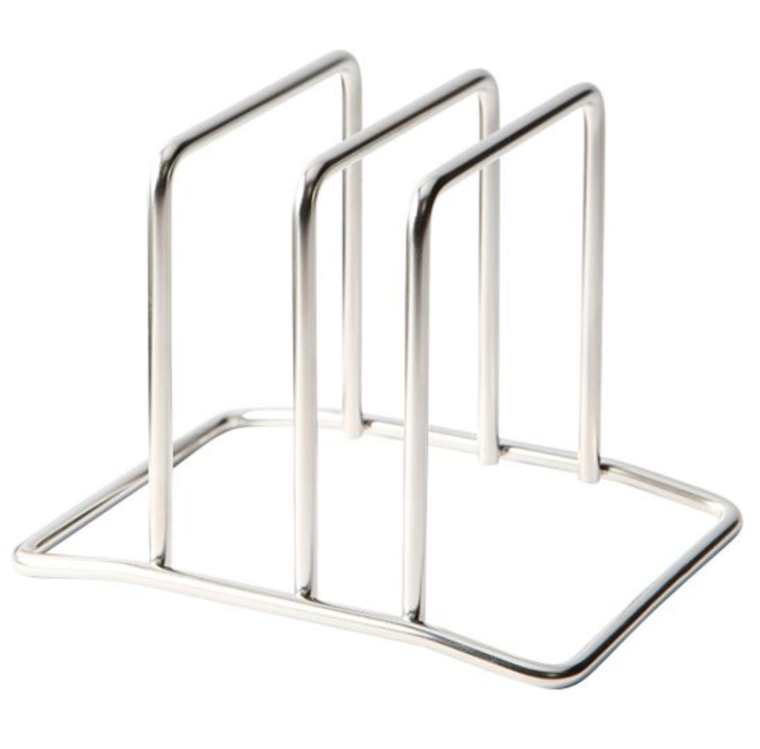 Paraglider Cloth Foldable Mesh Garment Bag Gray, $11, Muji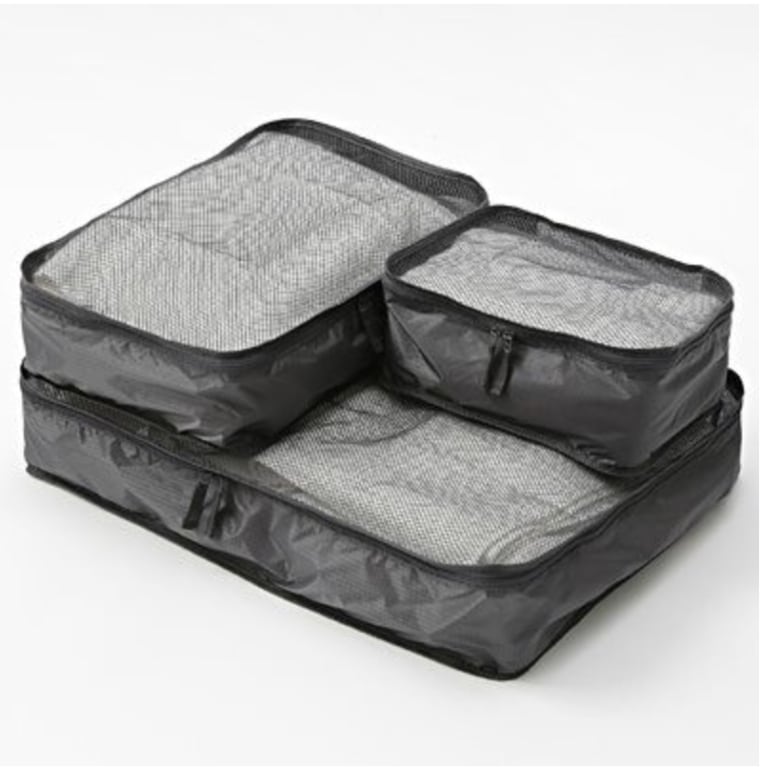 Nylon Hanging Travel Case, $22.95, Muji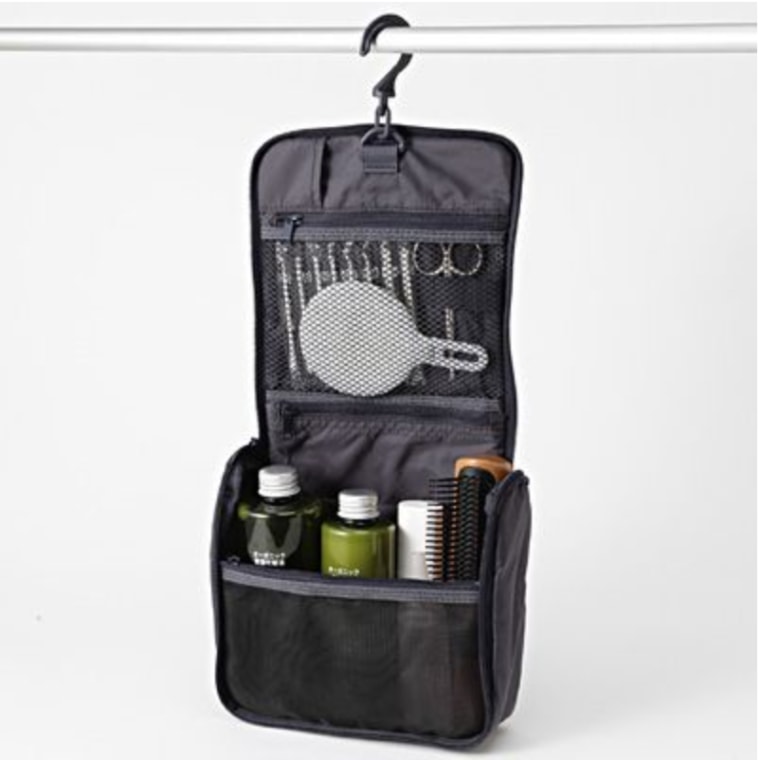 Pet Bottle & Identification Ring, $3.50, Muji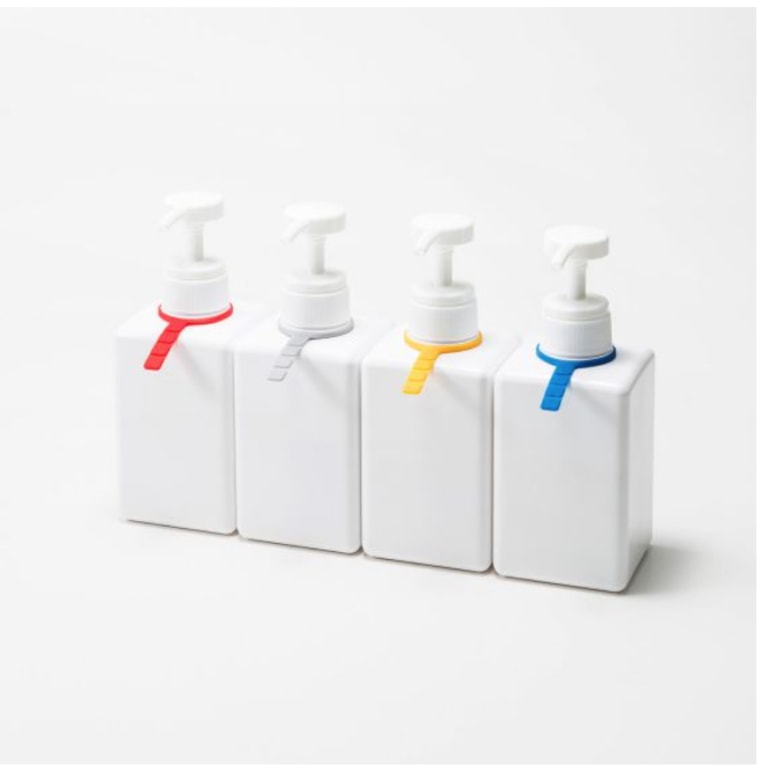 11. World Market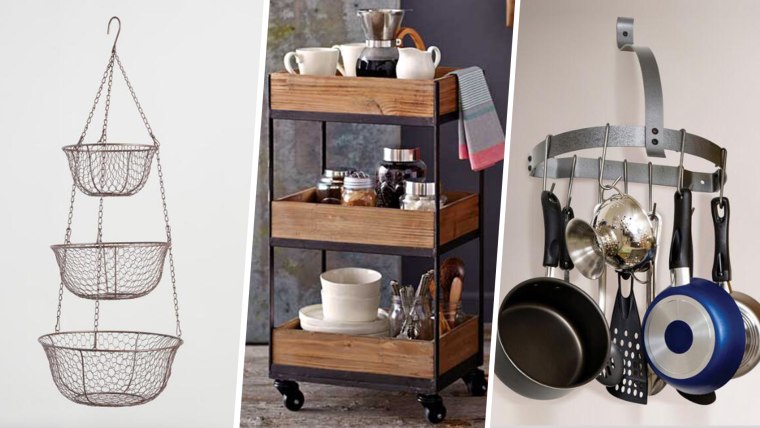 World Market has a huge international offering of great-looking items from more than 50 countries to help keep your clutter in check. At World Market, you can expect great style at a great price.
3-Shelf Wooden Gavin Rolling Cart, $129.99, World Market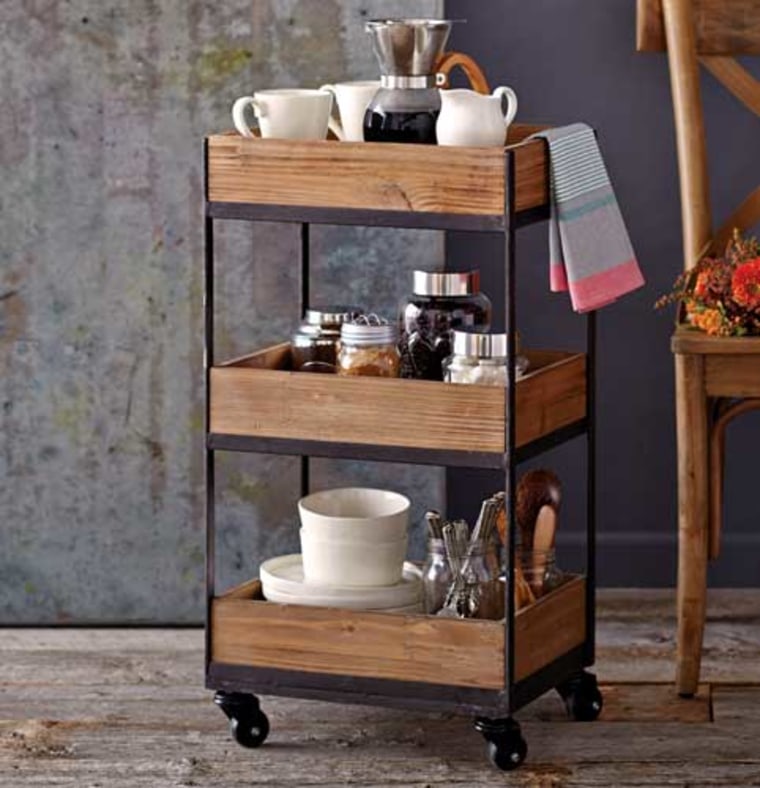 Wire Three-Tier hanging Basket, $14.99, World Market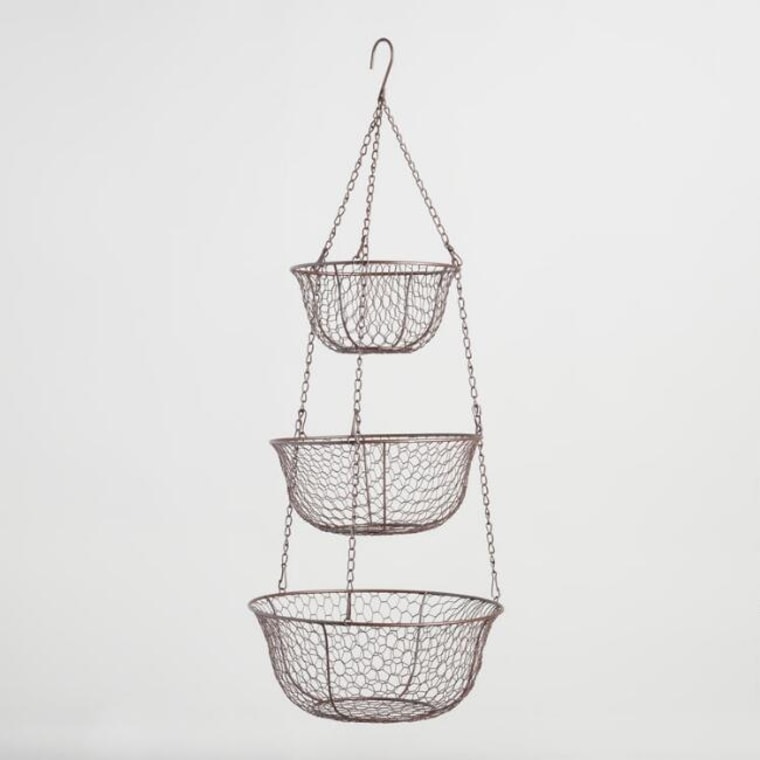 White Marble Paper Towel Holder, $12.99, World Market
Ball Elite Blue Quart Mason Jars 4 Pack, $16.99, World Market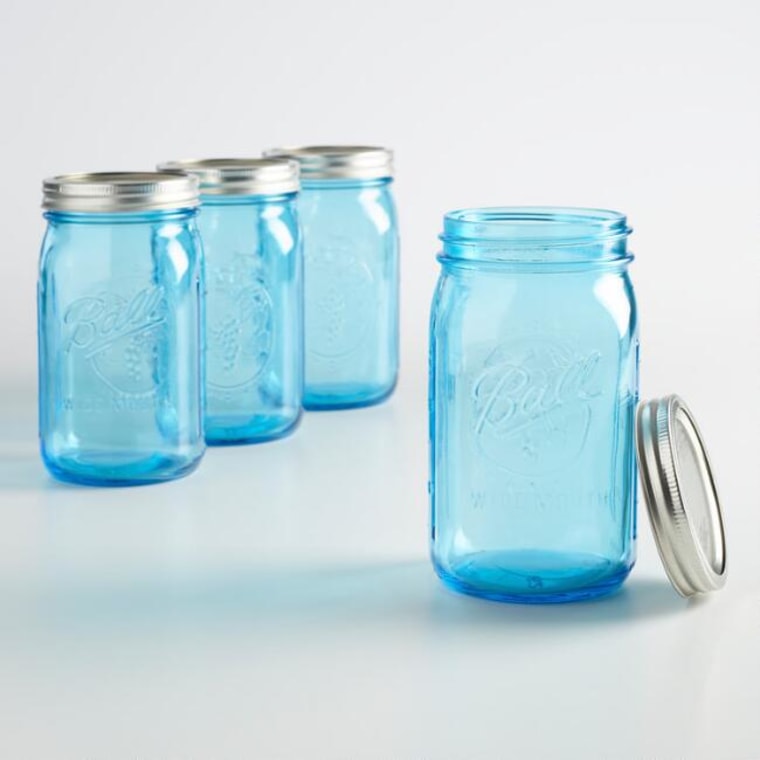 Half Moon Pot rack, $49.99, World Market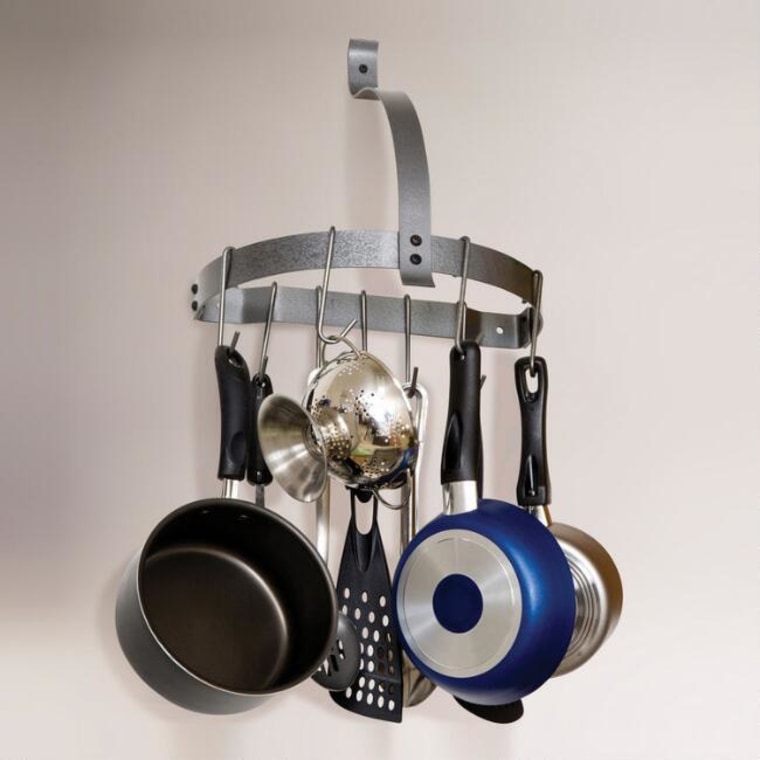 12. Organize-It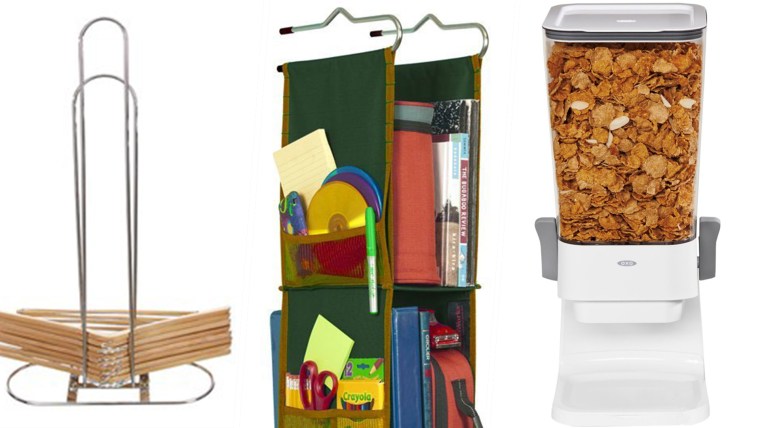 This Michigan-based organizational mecca boasts more than 20,000 organizational products for the home and office. You won't believe what you can find; items we've never even thought of organizing can be tamed with Organize-It's innovative ideas.
Gift Wrap Organizer, $21.99, Organize-It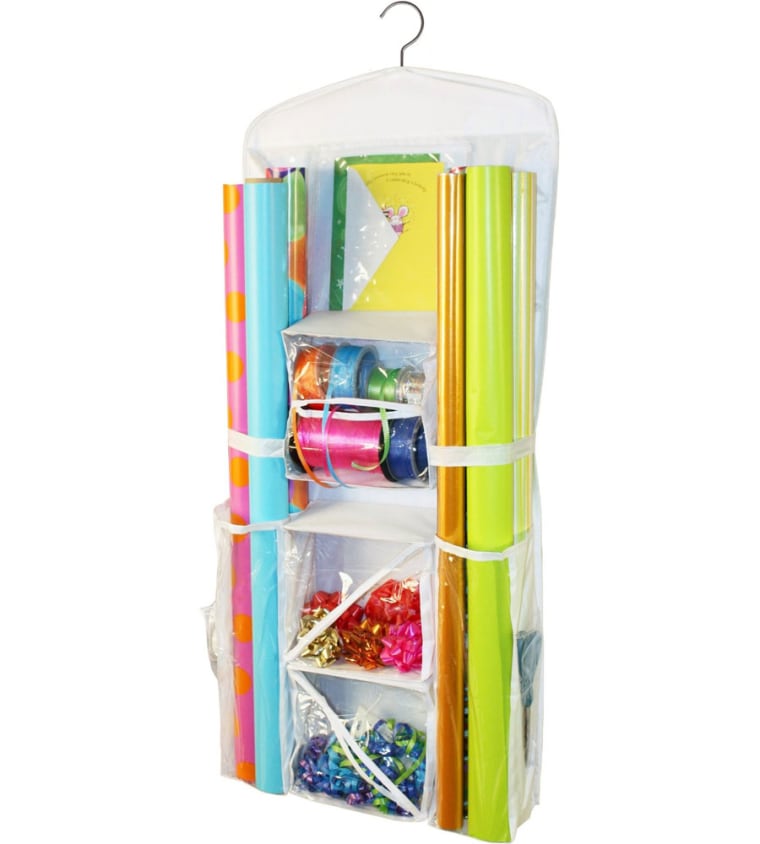 Standing Hanger Holder, $16.99, Organize-It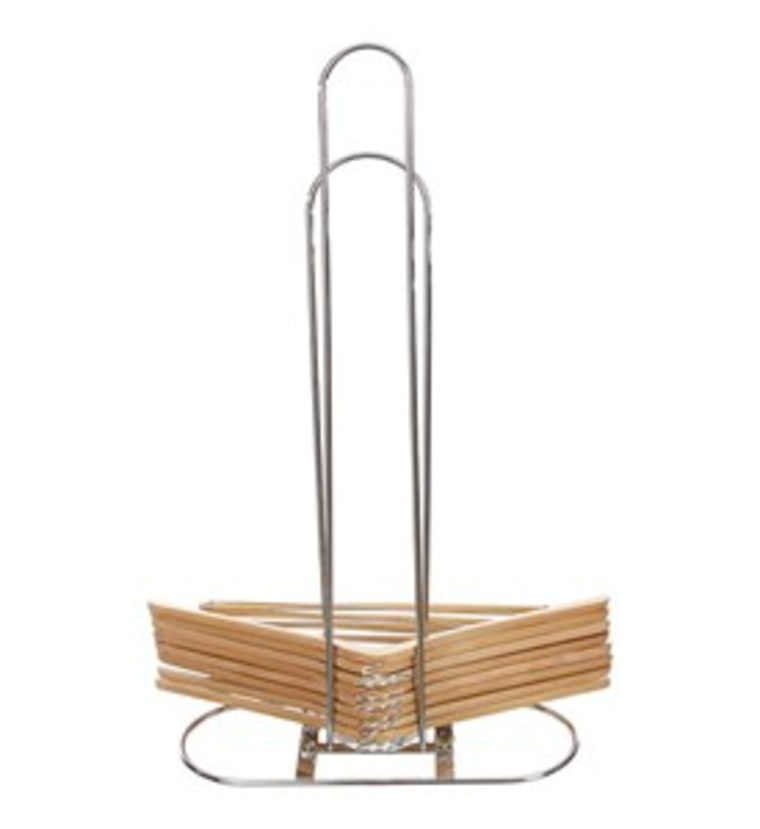 Hanging 80 Pocket Vinyl Jewelry Organizer, $16.99, Organize-It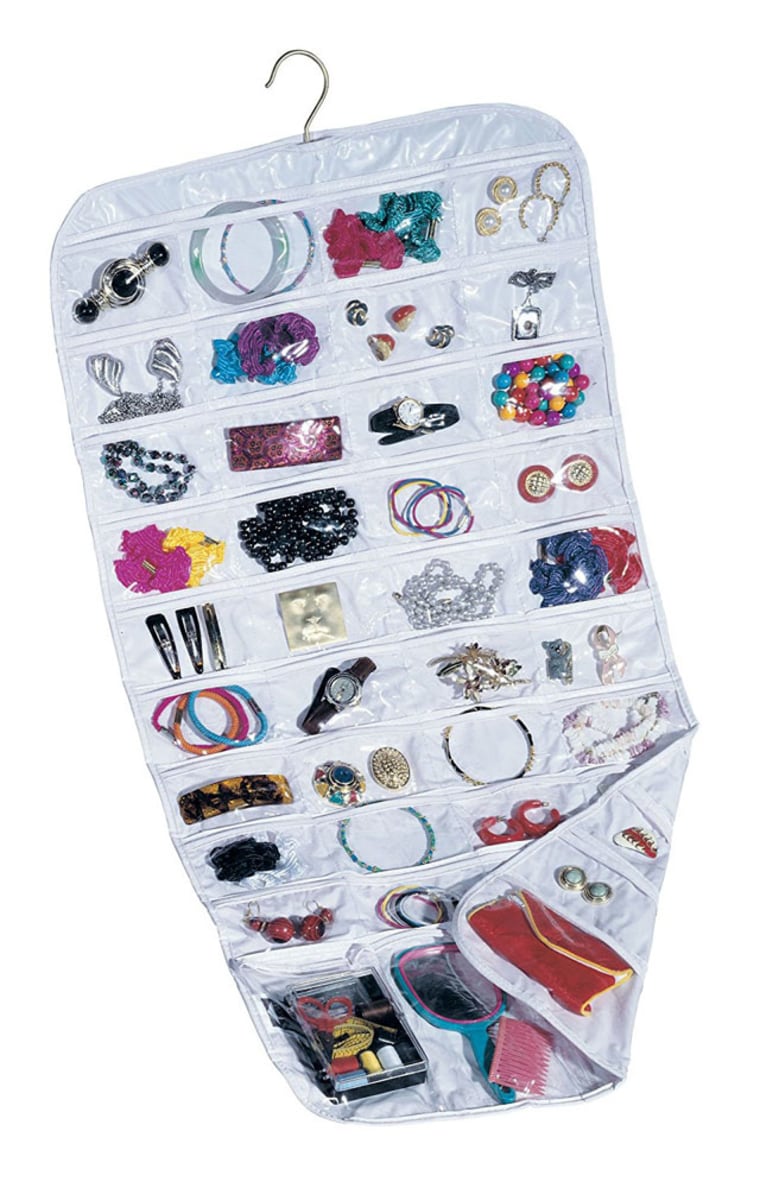 OXO Countertop Cereal Dispenser, $39.99, Organize-It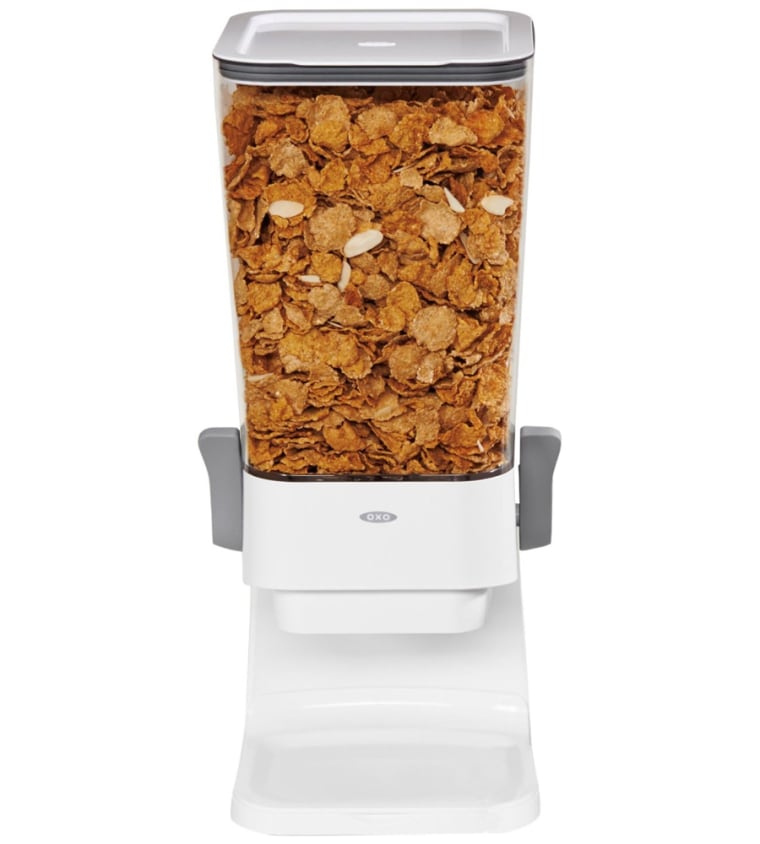 Stuffed Animal Chain, $9.99, Organize-It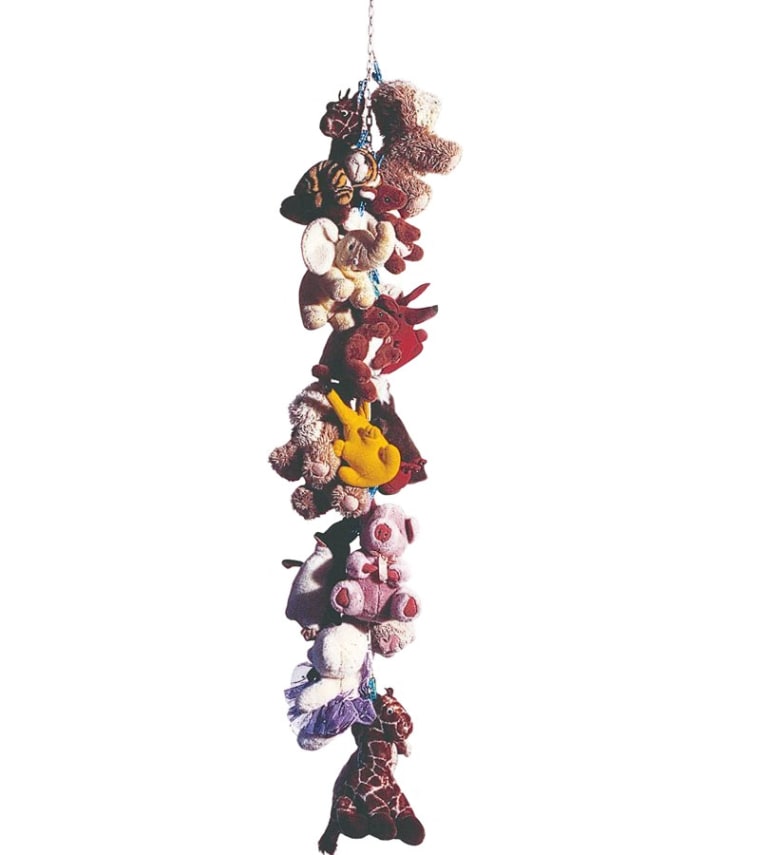 Hanging Locker Shelves, $23.99, Organize-It

13. Anthropologie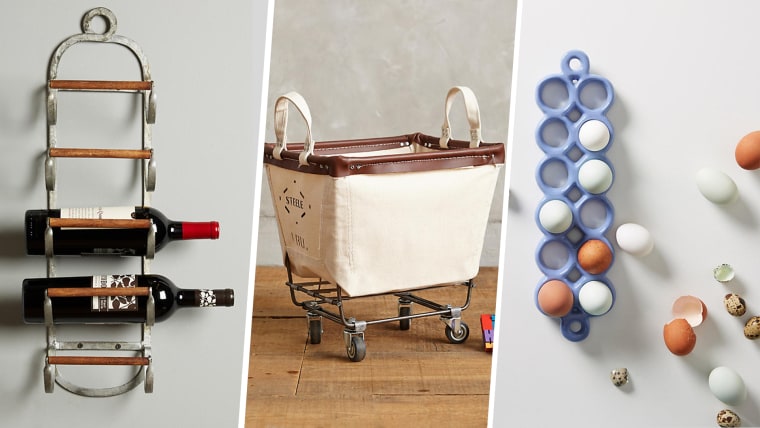 For beautiful answers to your organizational woes, look no further than Anthropologie. From the best-looking egg holder we've ever seen to wine racks that could double as a work of art, each item exemplifies that considered Anthropolgie "look."
Eastwick Egg Caddy, $24, Anthropologie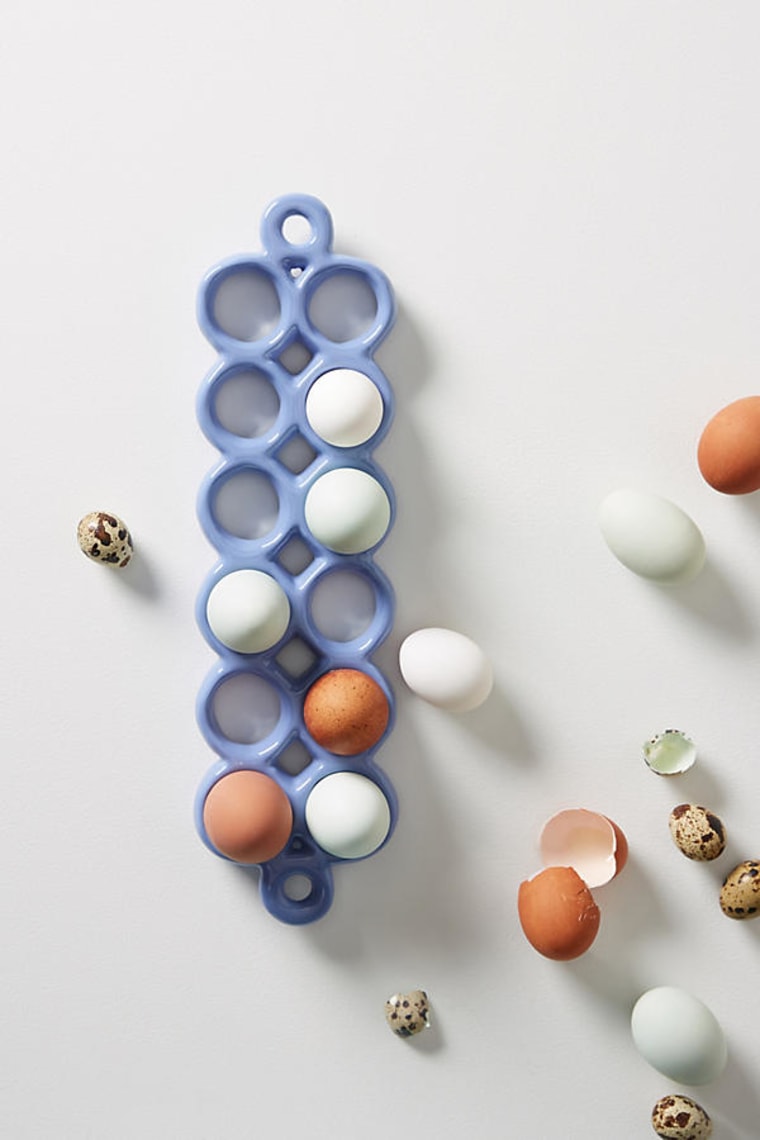 Small Mobile Canvas Bin, $148, Anthropologie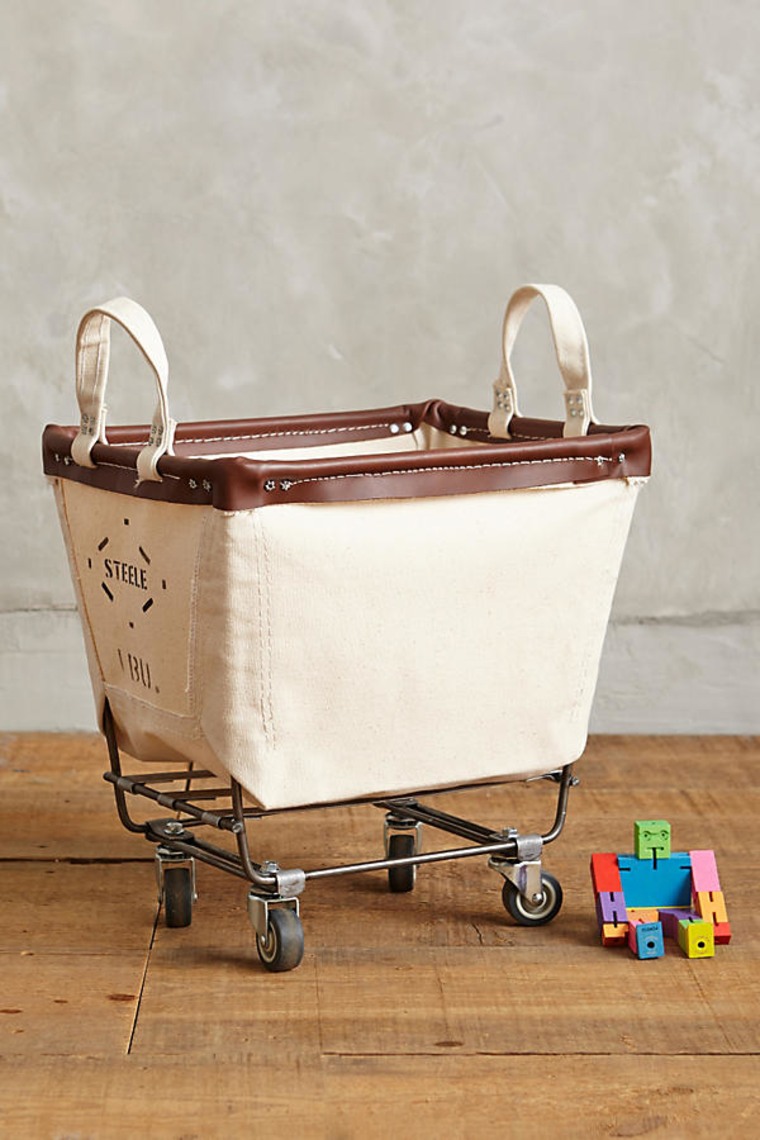 Braided Hanging Basket, $34 and up, Anthropologie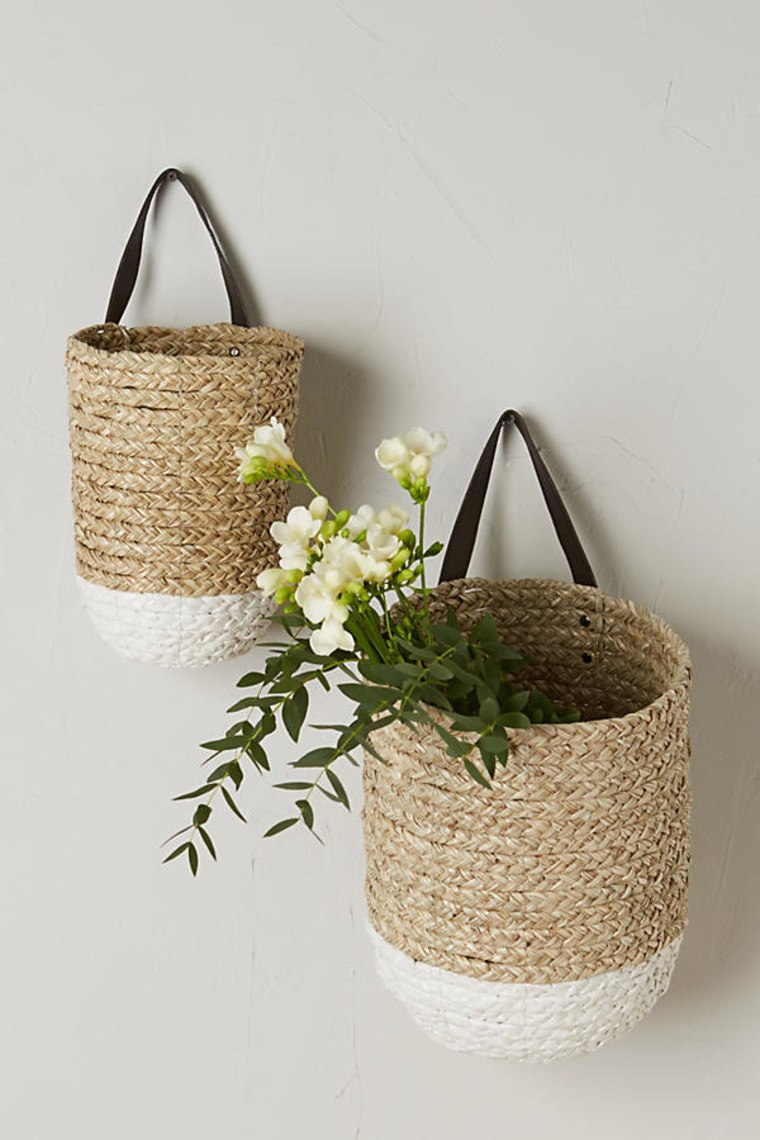 Tack Storage Wine Rack, $98, Anthropologie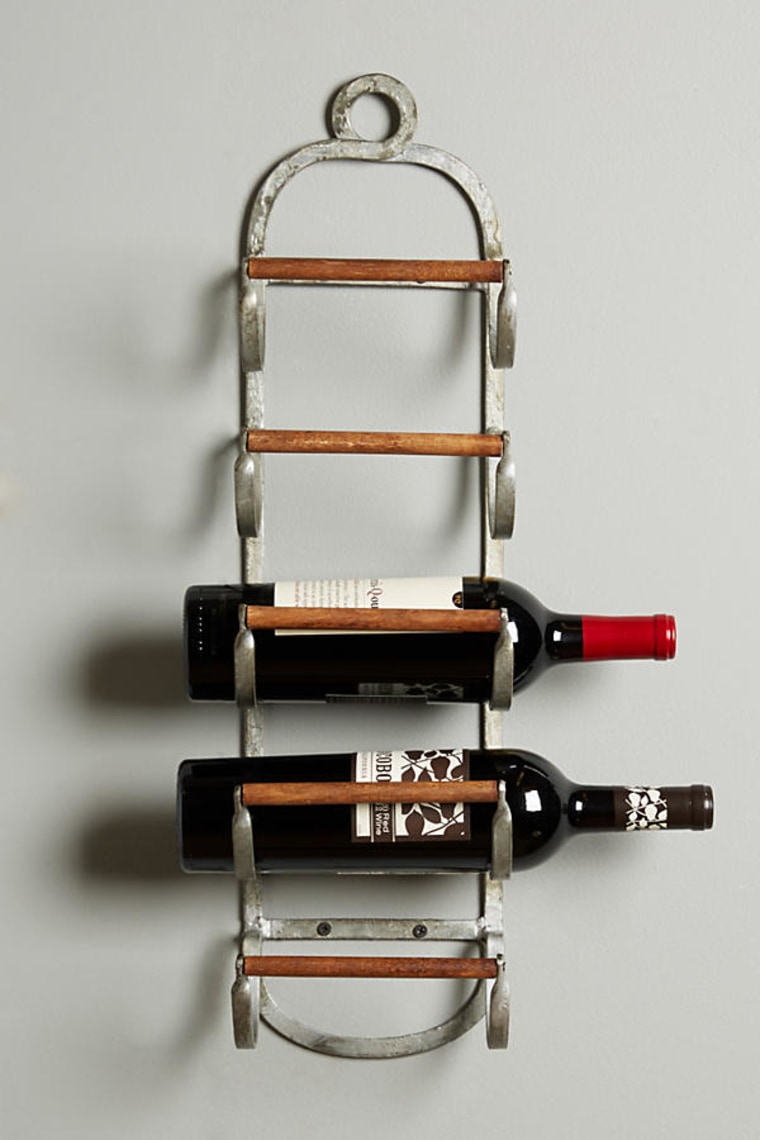 Domesticated Trinket Dish, $22, Anthropologie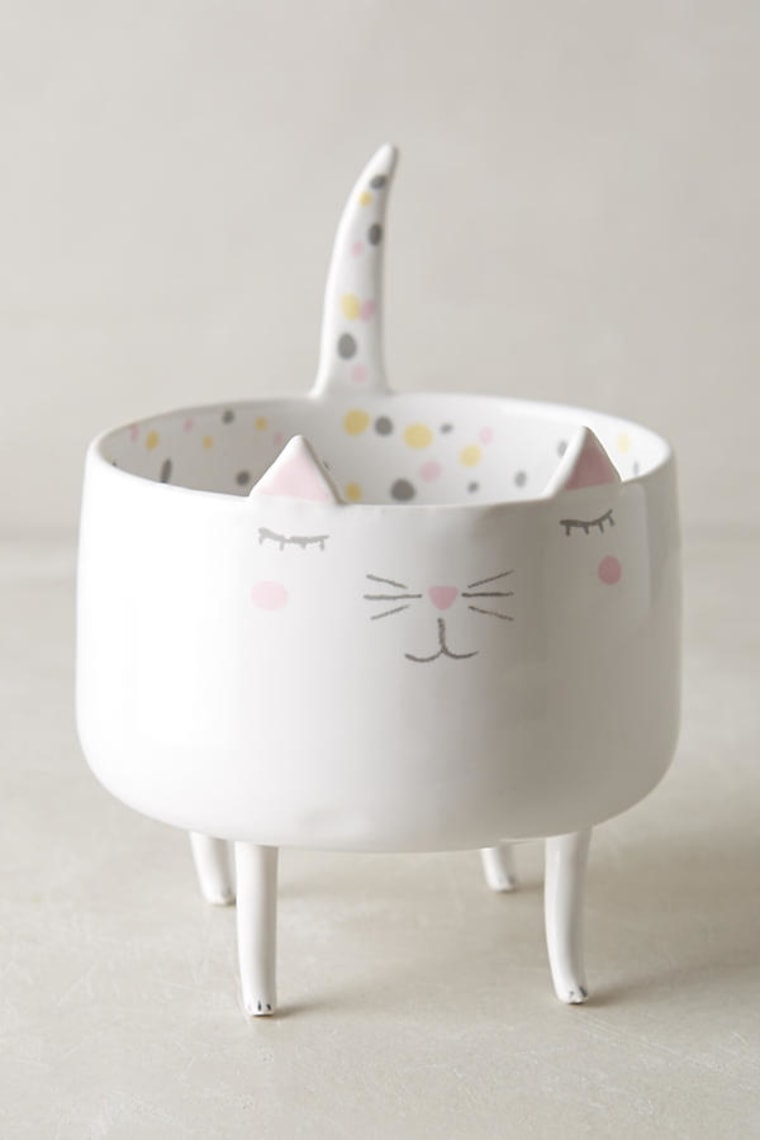 RELATED: