We all love the affordability and clean modern design that defines just about everything at IKEA. You know who else loves the cheap-but-cheerful goods? Professional designers. You know, those interior experts with access to the world's fanciest furnishings. Yeah, they shop at IKEA, too.
Now, they're sharing their secrets. And not a moment too soon: The store has 10,960 items to choose from, located in a dizzying maze that can be hard to maneuver. Here are designers' go-to gets at the Swedish mega-chain. Jot them down and cut through the chaos. 
Fabrikor glass-door cabinet, $179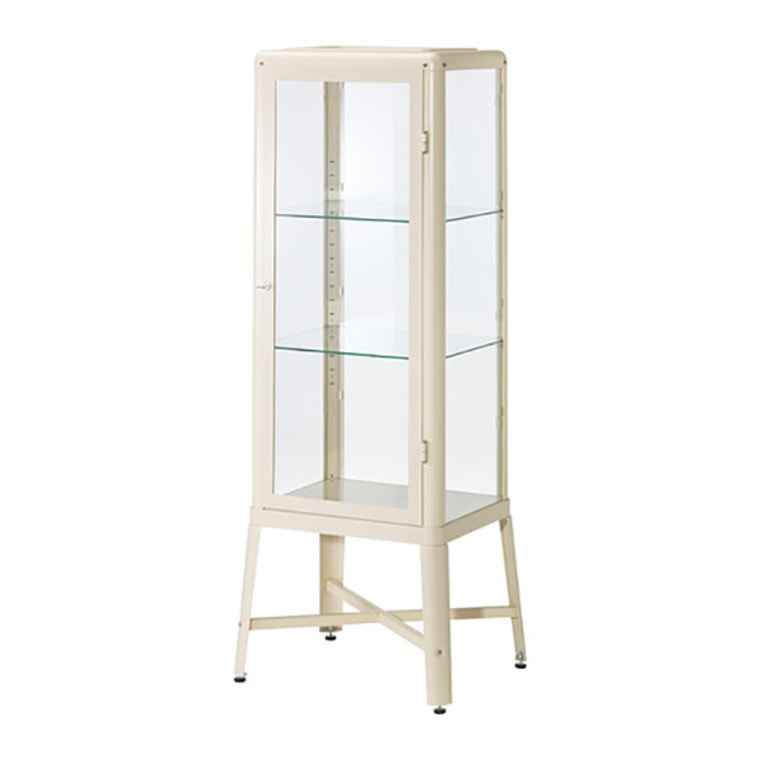 "This cabinet is the perfect size for bathroom corners," says Barbara Reich, organizational expert and author of "Secrets of an Organized Mom." "It offers form and function at a great price."

Pax wardrobes, from $230
"This is probably my favorite IKEA item of all time," says Sarah Coombs, a San Francisco Bay area designer with Sarah Coombs Design. "It's the most versatile storage I can imagine. It comes in different heights, depths, and finishes, and has many options for interior fittings (shelves, drawers, clothes rails, etc.)." Coombs doesn't just use these for clothes but also to store other things like small office machines and supplies. She drills a hole for power cords. "When a budget doesn't allow for built in storage, I approximate the look by doing several of these in a row. Doing multiples of IKEA items makes them look much more luxe, as does using hardware from another source."
Kallax shelving unit, $64.95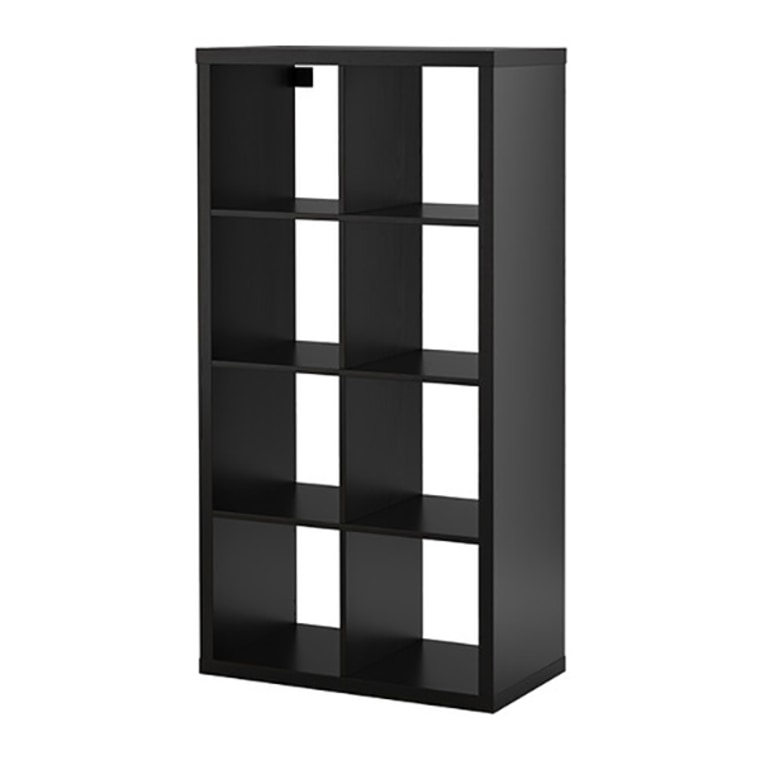 "This is a stylish way to display key pieces in a home or office," says Mark Addison, an entertaining expert, whose clients include Cover Girl, Swarovski, DSW and Brides Magazine.

PS2012 black-stained wood chair, $95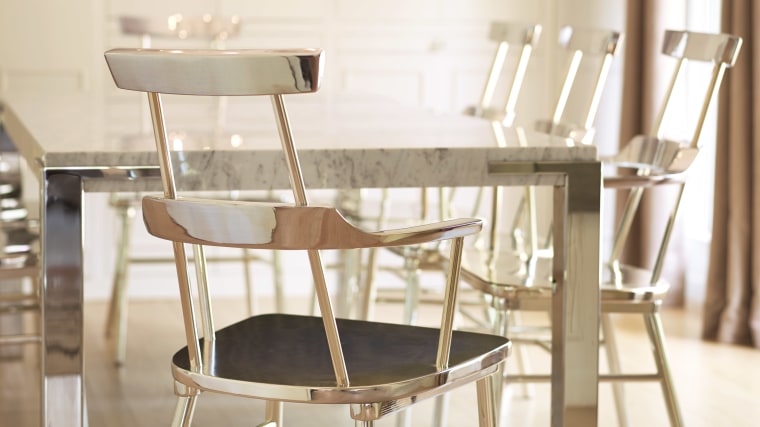 "I'm wild about this one," says Mark Cutler, partner and designer for San Francisco-based nousDECOR, whose clients include Jennifer Lopez and other celebs. Refinished in chrome and paired with faux leopard skin seat cushions, he used it for a luxe dining room look. (Though these chairs are now available for purchase, IKEA just discontinued them, so grab these beauties while you can. The good news: You can do this chrome hack on any wooden IKEA chair.)
Tarva chest of drawers, $79.99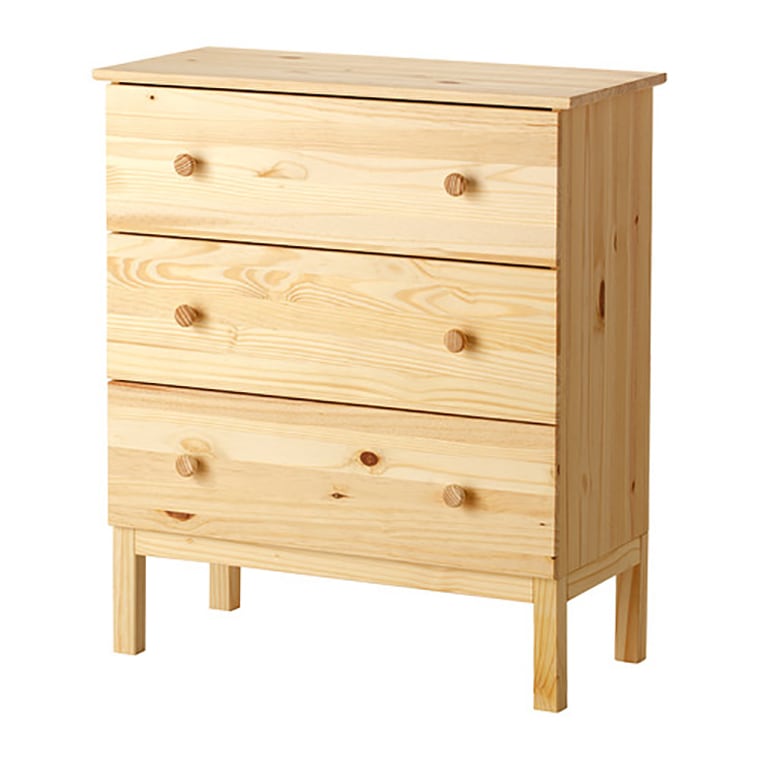 Matt Monroe, a Los Angeles-based designer and craftsman of high-end, custom wood furniture, is impressed with the quality of this piece. "It's made of solid wood, durable and practical. I painted one with bright blue blocked cubes for my daughter's nursery." 

Knappa pendant lamp, $24.99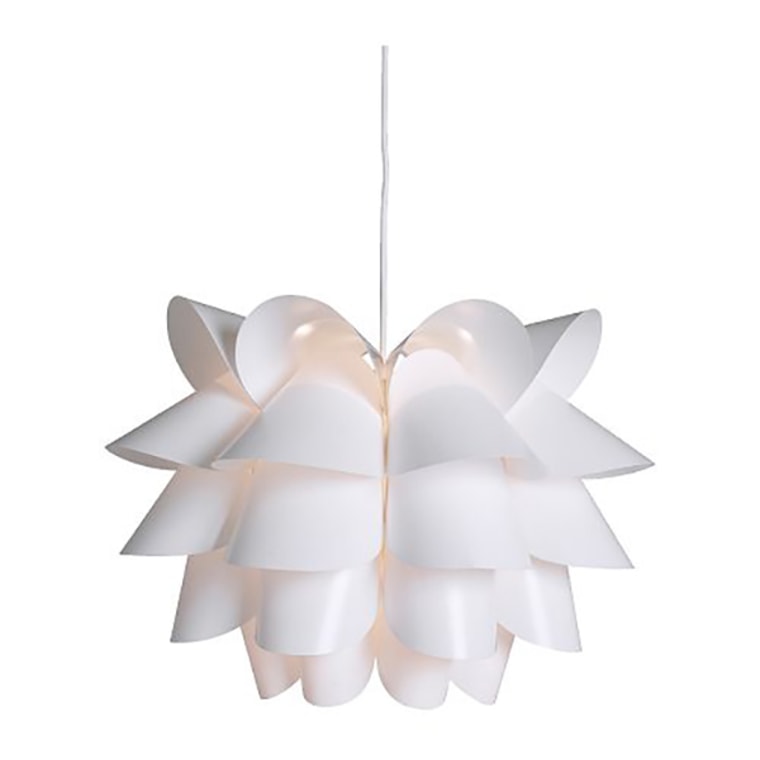 "(It's) retro-modern style makes it perfect for dining rooms," says Karen Fichthorn, a New York-based design consultant.

Akurum kitchen cabinets, prices vary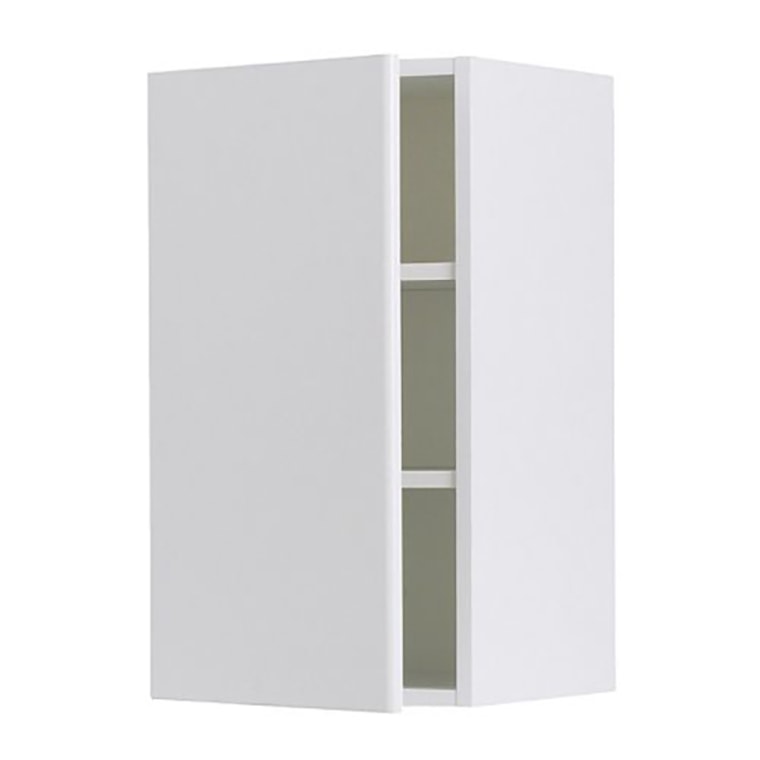 "This is the best deal anywhere for tight budgets," says Gia Albergo, co-founder and principal designer at New York City's Albergo Delmar. "Cabinets are melamine, as with other semi-custom cabinet manufacturers, but the drawer box is of very high quality as are hinges and hardware. Organization accoutrements have all the bells and whistles, even self-closing drawers." One caveat: IKEA has a new policy that you must pick up all kitchen cabinet components yourself in the self-serve area so plan ahead for the help you'll need.
Ribba frames,from $1.99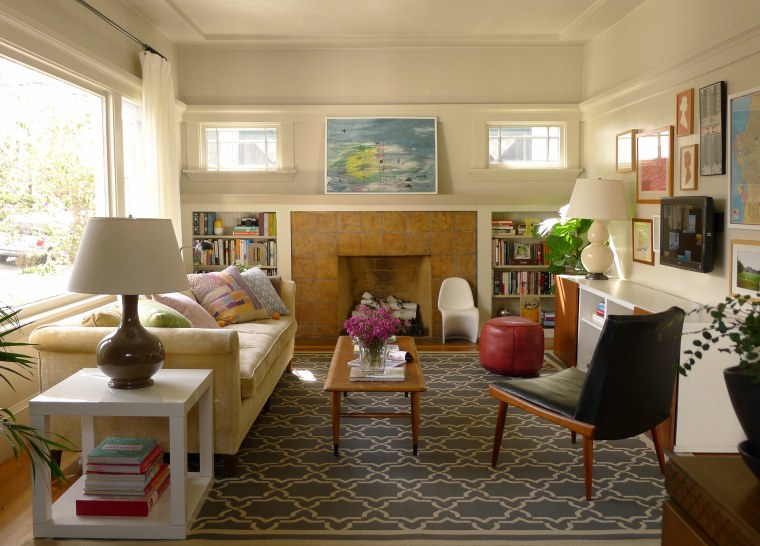 "Custom framing is really costly, so I love to use these when I can," says Coombs. "They are clean, and modern looking, and at a great price point. They come in white, which I like, and they come in a variety of sizes, too. They also have mattes included which make them an even better value, though I find those mattes to be a bit yellow in tone." Coombs' solution? IKEA sells inexpensive artwork that fits in Ribba frames and come with better quality, whiter mattes. "Those two items together are a great combo."
Gulliver Crib, $99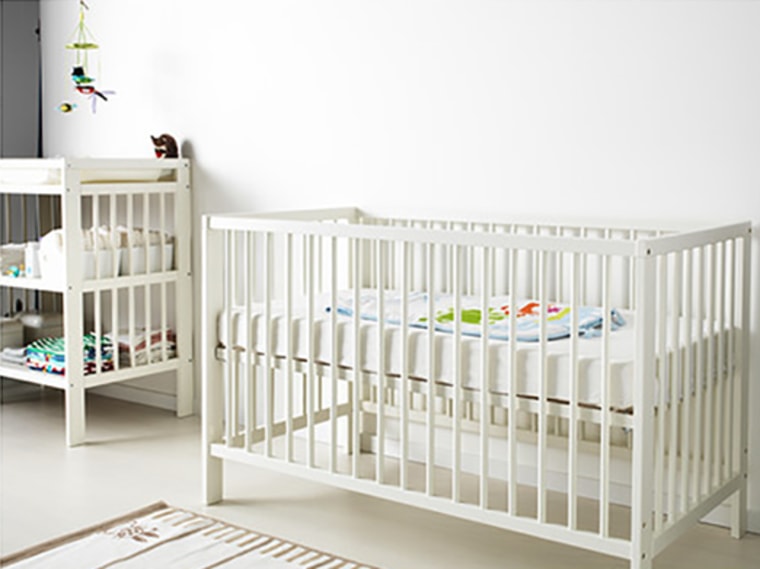 Monroe's favorite IKEA find is the Gulliver crib. "It is a fraction of the price of similarly styled cribs and it's made of solid birch so it's durable, which is important when your baby is jumping around in the crib. It also converts to a toddler bed."
Brimnes bed frame with storage, $199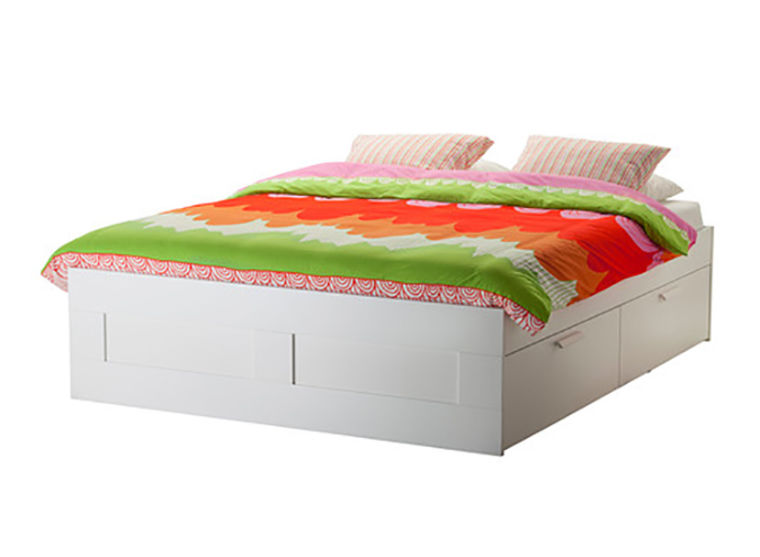 For Albergo, the Brimnes bed is more than a place to sleep. With its four deep drawers, it's also the perfect place to store out-of-season clothes and bulky bedding all while conserving valuable floor space. Standard mattresses (sold separately) apply to the storage beds.