After recent rumors that "Frasier" might be the next '90s sitcom to get a reboot, star Kelsey Grammer confirmed to TODAY that there are indeed talks to bring his iconic character back to the small screen.
Of course, considering the show premiered 25 years ago (on Sept. 16, 1993), things might look a lot different these days — especially the apartment.
Modsy, the interior design service which has given virtual makeovers to homes from some of our favorite shows like "Sex and The City," "Friends" and "Seinfeld," came up with a new look for the luxury Seattle apartment in honor of the show's anniversary.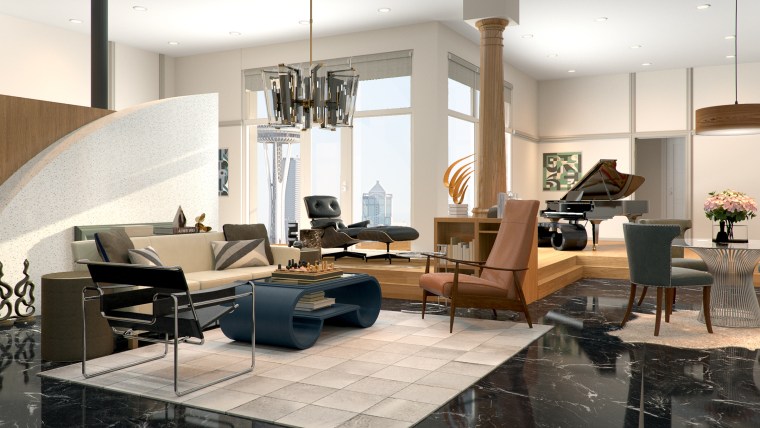 "Frasier's style in 2018 is really no different than his style in the early '90s, just a bit more refined," said Modsy's director of style, Alessandra Wood.
While the apartment's structure would stay mostly intact, the team came up with a few updates to translate his masculine-eclectic taste to today. The concrete tiles on the facade of his fireplace would be replaced with sleek terrazzo, for example, while the carpet is replaced with black marble to give the space a little edge and drama.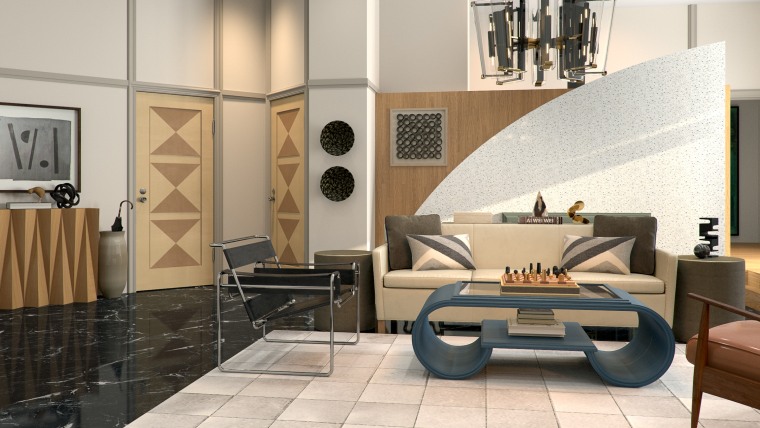 As for decor, Wood explained, "He is a collector of quirky objects, beautifully designed furniture pieces and artwork inspired by a pre-colonial era. His apartment is rooted in comfortable, well-made pieces."
They chose to keep his beloved Wassily chair and made it a core part of the living room seating, but the dated couch and chairs are gone and replaced with more modern furniture.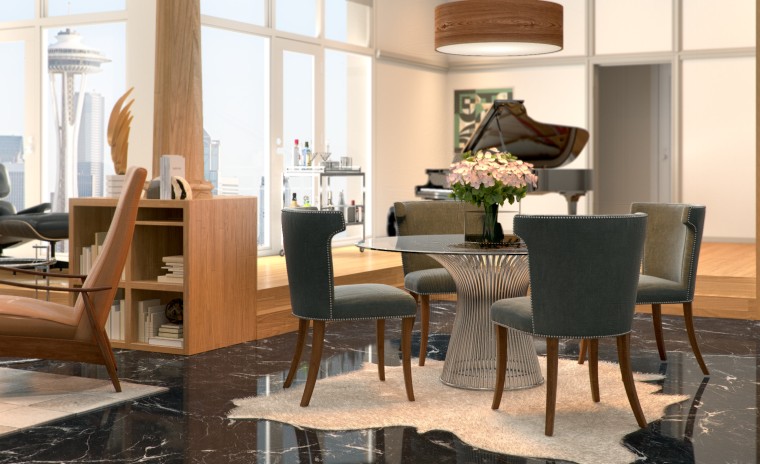 In loving memory of Frasier's dad Marty Crane, played by John Mahoney, who died in February, the Modsy team included a Milo Baughman recliner from Design Within Reach. "We think Frasier would have selected (it) to stand in place of his father's trusted, duct-taped armchair," Wood said. "He tried to convince Marty long ago to upgrade to a more modern recliner."
See more of Modsy's reimagined TV apartments on the site's blog.