This concrete mansion in the Hollywood Hills is almost too sexy for its tiny lot, to hear builder (and longtime actor) Roger Davis tell it.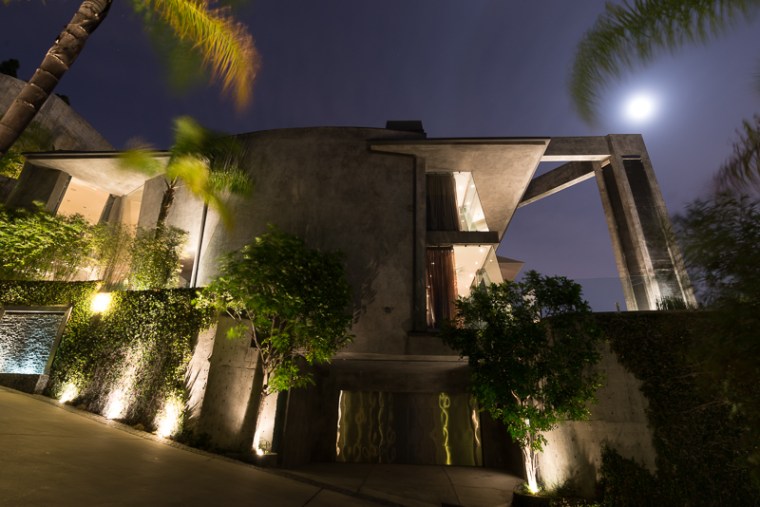 It's part of a six-home community that posed challenges — and aggravated neighbors — because of its small lots and unusually steep grade.
"You're confined, and you have to do the coolest thing you can do. I like sexy in homes, so the idea was to build sexy, cool houses that people from all over the world would be interested in," Davis said.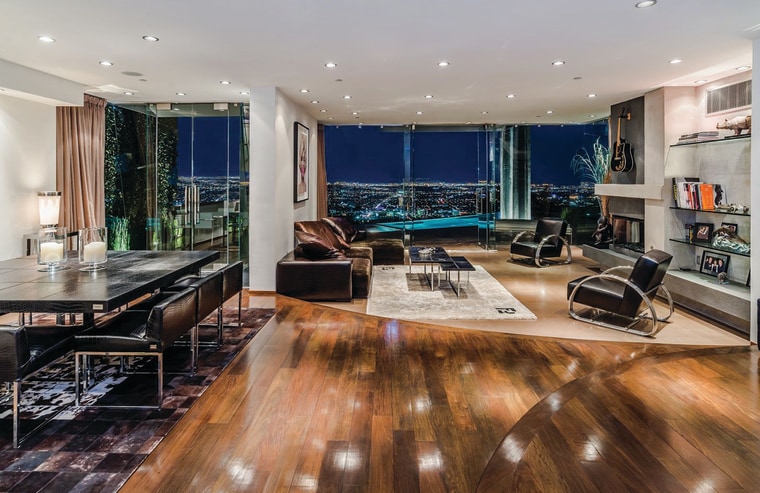 He sold this particular home to a Parisian who rarely visits and has listed it for $6.995 million.
The 4,700-square-foot mansion is built of thick concrete walls that could "withstand the Martian landing," Davis said.
A giant vertical beam descends from the roof into the backyard, alongside an infinity-edge pool overlooking the city. The beam anchors the structure in an earthquake, but Davis wanted it to be more than that — so he transformed it into a four-sided waterfall.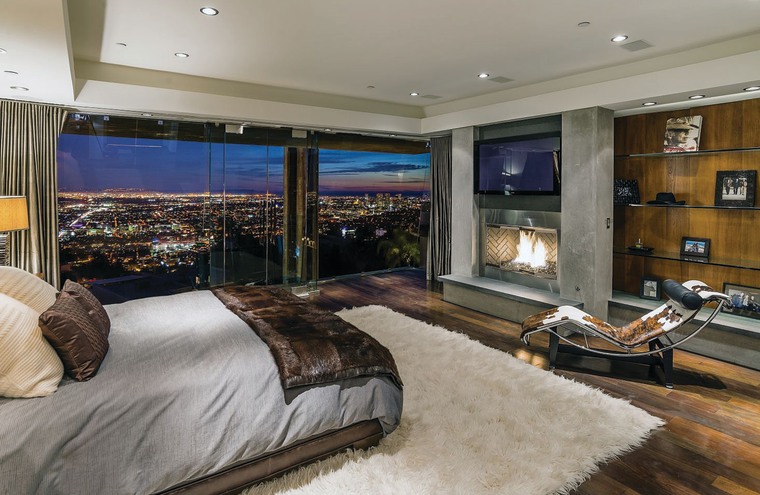 "The architect said, you must love to spend money, because nobody's going to pay you for that," he recalled about the waterfall decision. "But my theory was, if you're looking out on the structure, it should be pleasing...and everybody loves it, so it became a plus, not a minus."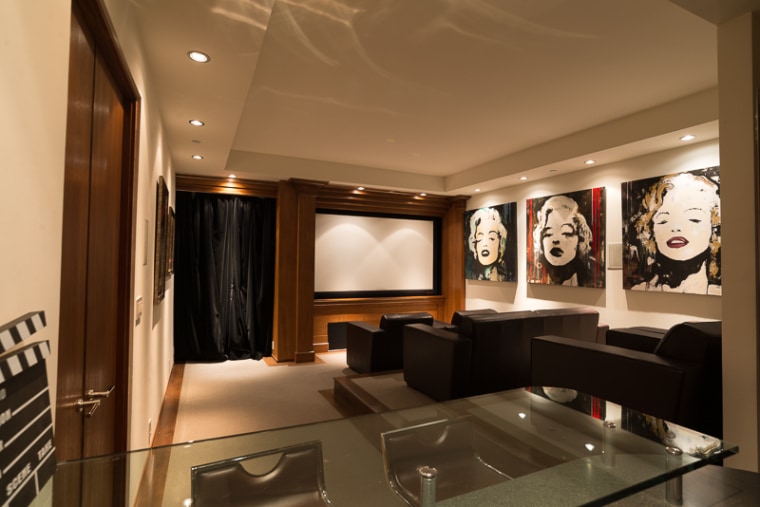 The home also boasts stainless steel, heated floors in the bathrooms and a balcony with doors that open to the sound of the waterfall at night.
The architect suggested tilting the home's glass at a 9-degree angle, an idea that Davis immediately loved. He explains: "It gives the house a certain kind of sexiness."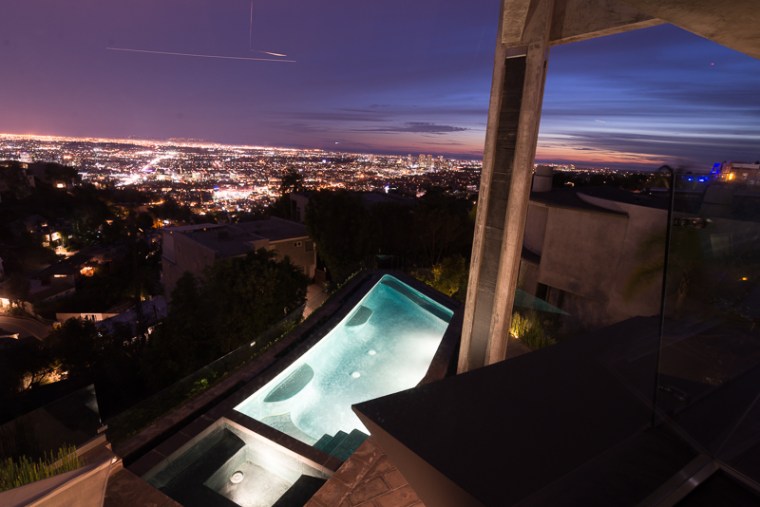 The listing agents are Peter Gragnani of Compass and Fara Salamat of Coldwell Banker.
Related: