From design savvy shoppers to those looking for a steal, there's something for everyone in Target's home goods section. But is there substance behind the affordable style? We asked designers to weigh in on what's a must and bust when shopping for home décor at the retail giant.
Must: Fresh, fluffy towels
Stocking up on bathroom textiles here is must, says Erin Gates, a Boston-based interior designer, stylist and creator of the blog Elements of Style.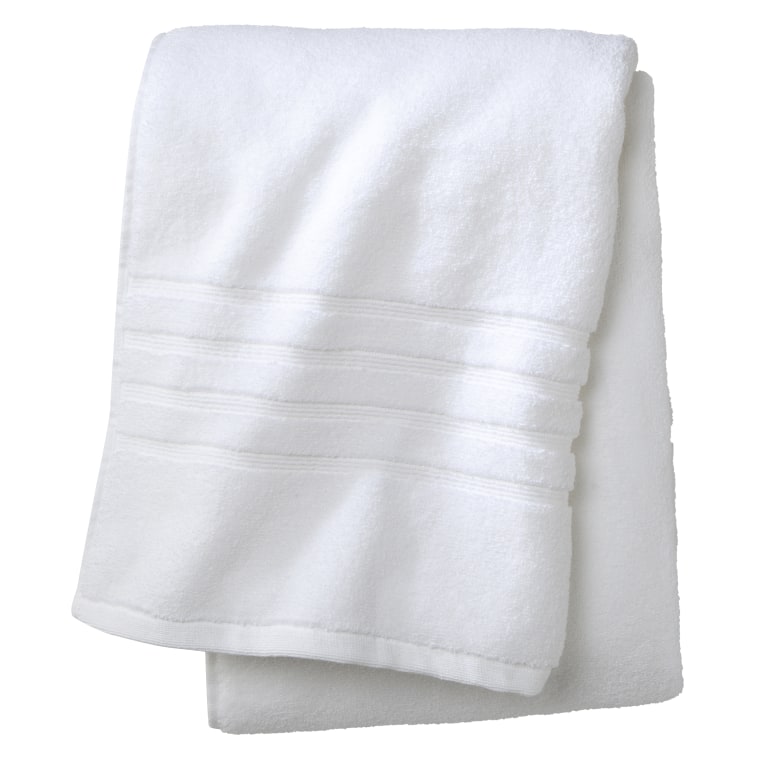 "I love the Fieldcrest Luxury bath towels and sheeting. It's a really good product for your buck - durability wise - and the styling is classic and timeless." 
Snap up the line's 100 percent cotton, plush terry towels in bright white. They're perfect for creating a spa-like scene in your bathroom and affordable enough ($8.99-$19.99) to replace when they lose their snowy luster. 

Must: Cheap and chic accents
You can't go wrong with any of the Threshold season home accessories, like these decorative bowls, says Gates. "Side tables, baskets, clocks, vases — they do such a good job putting out great design for relatively little."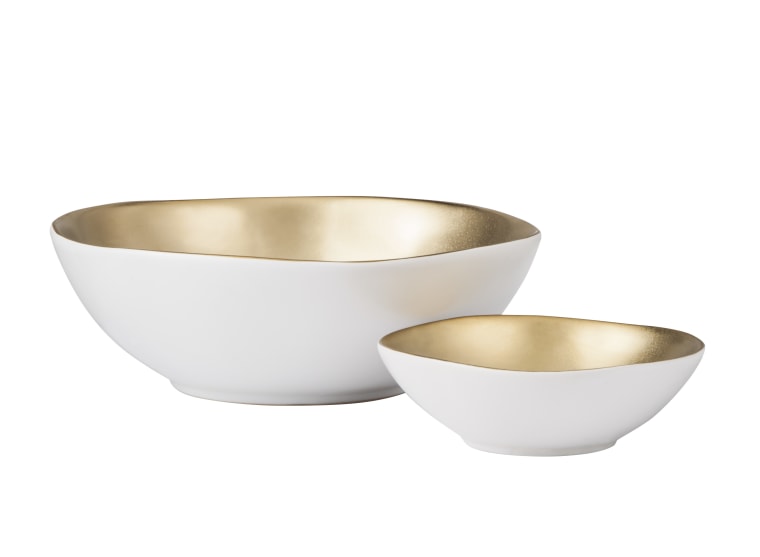 Threshold, Target's exclusive décor, bedding and furniture brand, along with stellar collaborations with celebrity designers such as Nate Berkus, let Target to do what it does best: Help shoppers stay on trend without breaking the bank. However, you still need to be selective about quality. While interior designer and TV personality Erinn Valencich agrees that Target's home accents are really cute, she notes that some fall apart quickly — something clearly evidenced by a shelf filled with damaged items.

"If I see a lot of broken items in the store, I won't buy that product," she says. You shouldn't either, no matter how darling. 
Must: Melamine dishes and serving pieces  
"I absolutely love Target's Melamine plates and serve ware. They have such an irreverent way with tabletop," says Los Angeles-based celebrity designer Michelle Workman, who adores both the store's excellent year-round stock of fun patterns and amped up holiday offerings. 
"They really kick it up a notch. I got some great black and white skull plates years ago at Halloween and I still use them when I want to bust out with some fun," Workman said. "I also keep several different melamine salad plate designs on hand in order to jazz up an informal meal."
Must: Present perfection   
A gift-wrap room may be excessive, but a cool cache of gorgeous paper and trim at the ready for decorating gifts? That's a must for every well-stocked home.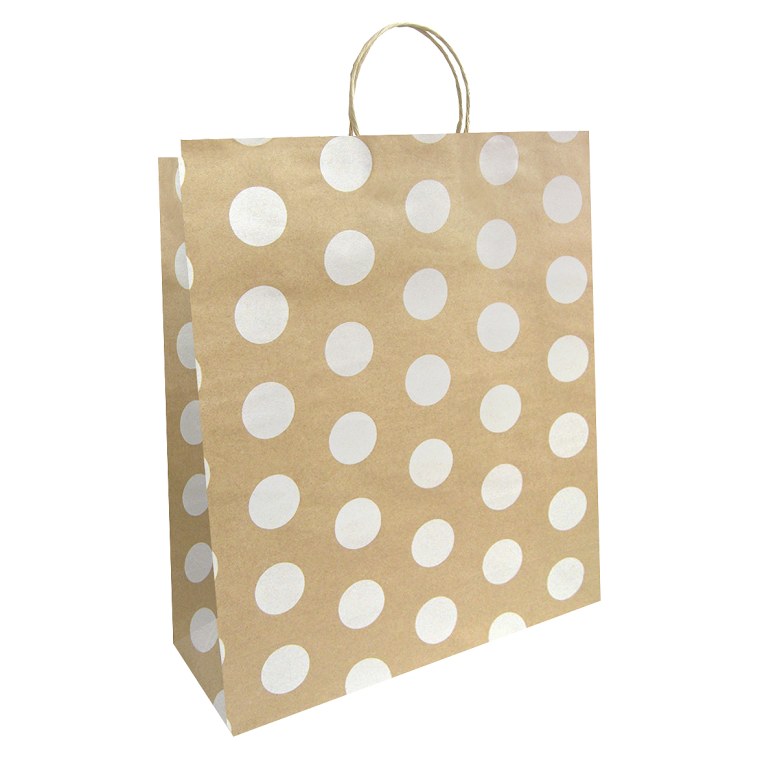 "I go for gift wrap," says Valencich. "It can be so expensive when you need a cute bag, tissue, ribbon, card, but Target always has cute coordinated stuff at a good value." Although prices vary (gift bags start at under $1 while tag sets, wrap and ribbons go for $2.99), deeper discounts can often be found in-store, especially at the end of the aisle where clearance items go.  

Bust: Heirloom quality rugs   
If you're looking for a hand-knotted rug to pass down to your kids keep walking. "Rugs need to last a while so look elsewhere for this type of item," said Gates. 
But, if like many people, you just need something chic to last until it meets a glass of Bordeaux or your room needs makeover, Target's got plenty of affordable options.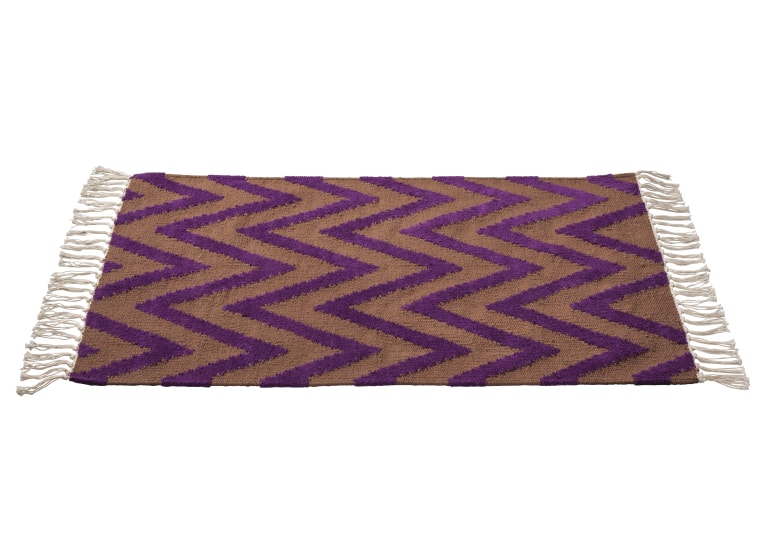 Craving the exotic? Target's 5-inch x 7-inch Threshold rug costs less less than $80 and will transport you to Morocco. Want something au currant? You'll adore Nate Berkus' purple and camel chevron design as much as the $129.99 price tag. And when you're ready to move on, move on. 

Must: Holiday decorations   
From festive wreaths to scene-stealing décor, Target is event designer Julie Shanklin's go-to for Christmas ornaments, decorations and other accents necessary to set a beautiful holiday table. 
"They have great small pieces that can help finish a coffee table in a seating grouping or filler to finish a centerpiece," Shanklin said. "They have the best price point for the quality." 
If you like shimmer and glamour year-round, this is the time to stock up on gilded goods, from silvery table runners to golden chargers.
Must: Lamps and lighting  
Mix-and-match lighting makes finding the right style at an affordable price a snap. Target has a great selection of well-priced table lamps, including Threshold's Gold Task Lamp's pictured below, especially online, says Gates.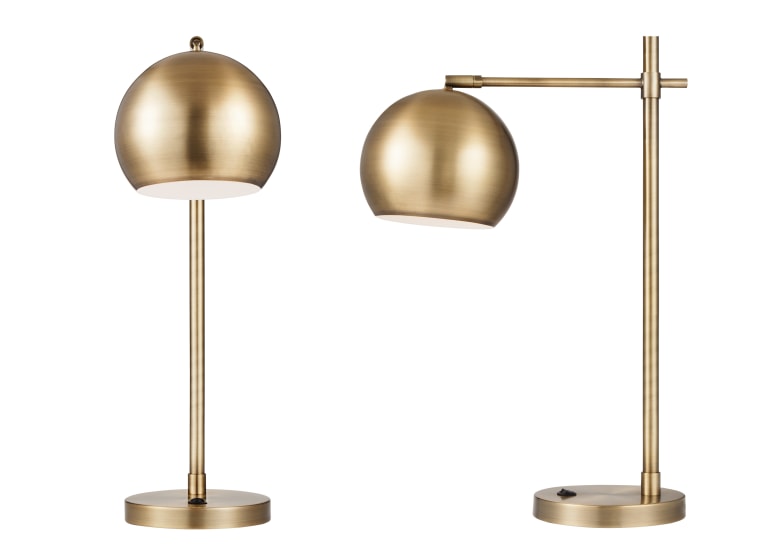 "You can pick your shade separate from your base, unlike discount home stores, and many of the styles look just like much higher priced versions," she said. 
Target also stocks terrific string and novelty lights: solar stars perfect for patios, spooky picks for Halloween and shimmering ribbon garlands for dressing the tree, among other seasonal splendors.  
Bust: Many upholstered items
Gates suggests staying away from most things stuffed or tufted as the retailer's upholstered goods won't last as long as something from a higher priced home store. 

"The fill and cushioning won't be high quality and may sag in a short time," she said. 
Bust: Wood case goods  

Don't let that tall, dark and handsome dresser fool you. It's probably not the quality you're looking for. 
"The price generally reflects the quality in this category," says Workman, "and there are plenty of places to get a bit higher quality of furniture for the same or slightly higher prices." Specifically she suggests steering clear of anything with cabinets or drawers that is likely to be made out of less expensive materials like medium density fibreboard (MDF), particle board and veneers.