Add a touch of gold to your refrigerator with this easy DIY project!
Gold decor is a big trend right now, and it doesn't seem to be going away anytime soon. If you're still holding out on bringing the look into your home, here's a easy and fun way to go about doing so. Ashley Brown, blogger behind the website "Seventh House on the Left," is sharing how you can add a splash of gold in your kitchen with these DIY gold letter magnets — a perfect project to do this weekend!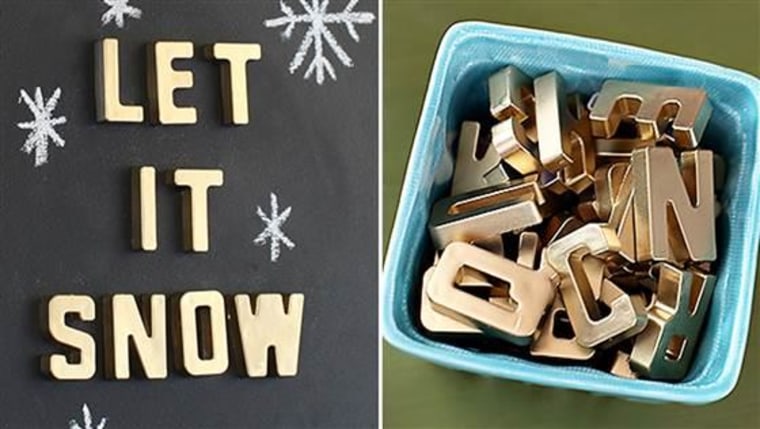 Materials
2 packages of magnetic letters
1 can of primer spray paint
1 can of gold spray paint
Newspaper
1. Place the newspaper on the ground outdoors to protect surfaces from spray paint.
2. Place the magnetic letters on the newspaper. Spray the front of the magnets twice with the primer and spray the back once, allowing time to dry in between coats.
3. Once the magnets are primed, spray a thin layer of gold spray paint on the back. Once dry, flip the magnets over and spray two thin layers on the front.
4. Once dry, put them on the refrigerator and have some fun!
This article was originally published Mar. 6, 2015 at 12:03 p.m. ET.