Wrapping paper will never be the same.
With these adorable DIY projects from Katelyn Wood, the American-made stationery designer and blogger behind "Love. Luck. Kisses & Cake," you'll be itching for a reason to go gifting.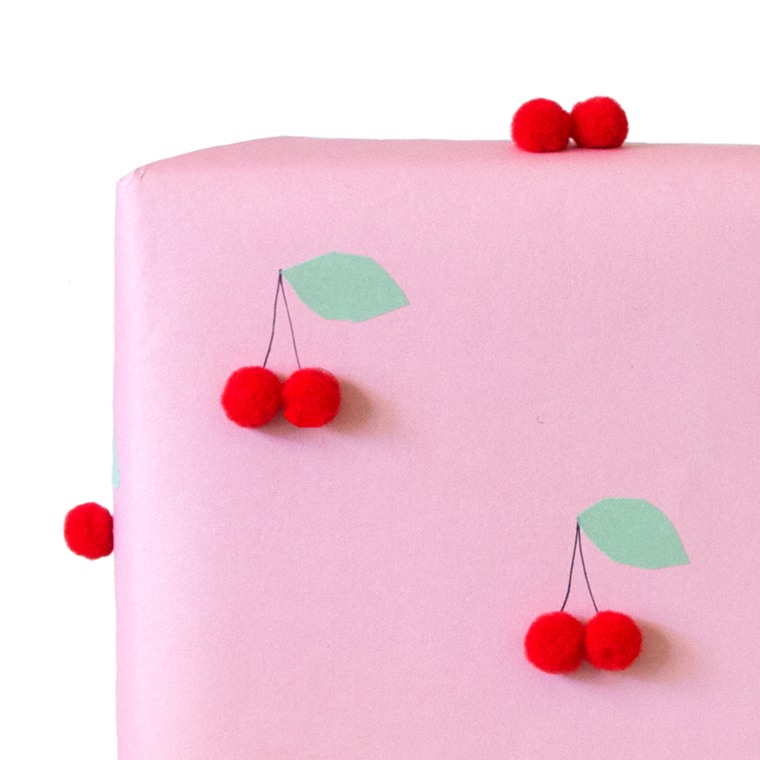 Katelyn, whose work can also be found in her fun online shop, is sharing two wrapping paper DIYs with TODAY. One design — a cheery mix of pink paper, red pom-poms, and a touch of green washi tape — would be perfect for Mother's Day, but it could also work well for a spring birthday or baby shower. The other DIY is equally easy and colorful, and is incredibly easy to pull off.
See the instructions below, and check TODAY's Pinterest page for more DIY inspiration!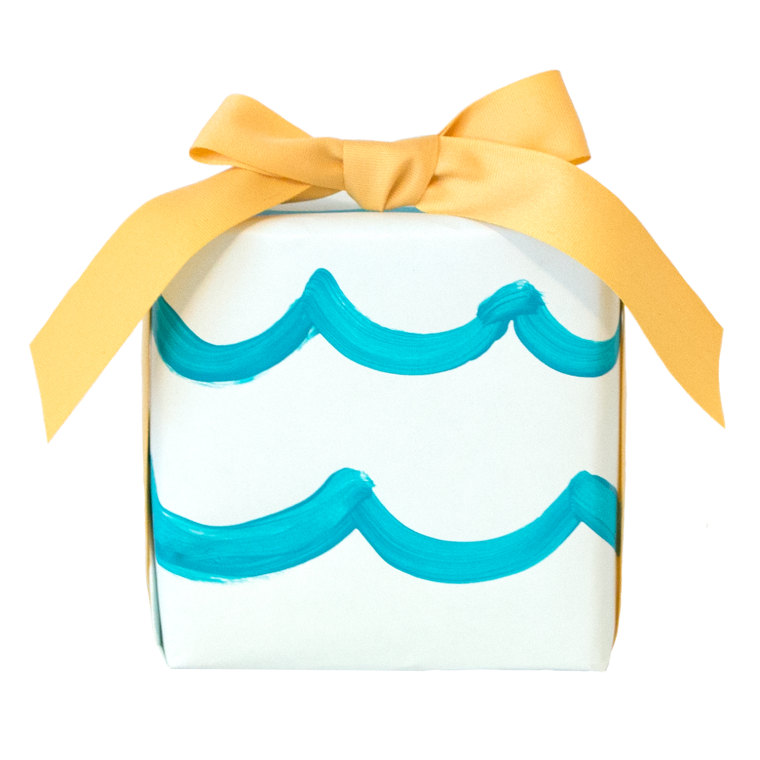 Supplies
Blue paint
Medium-sized paint brush (size may vary depending on the proportions of the gift)
Scissors
Tape
Instructions
Using your favorite shade of bright blue paint, brush on even rows of waves across your wrapping paper. We recommend a more "cheerful" shade of paint rather than a sophisticated one. This will make any imperfections look fun rather than messy and unintentional.
Let the paint dry as directed.
Cut to measure and wrap your gift with your new wave wrapping paper.
Tie a bow with a sweet yellow ribbon to finish the gift.
Give a gift "wrapped in waves" to someone special.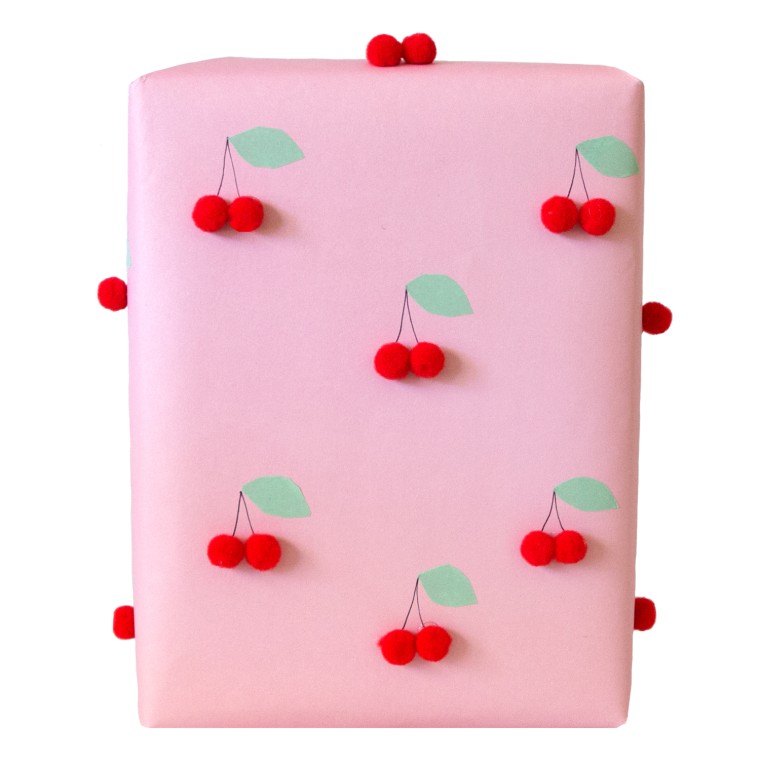 Supplies
Thin black marker or pen
Mint green washi tape (or white washi tape colored green with a marker)
Mini red pom-poms
Household scissors
Hot glue gun
Directions
Wrap your gift in the paper before creating this fun design. You don't want the cherries to fall at awkward places.
Take a thin black marker and draw spaced-out stems where you'd like your cherries to be.
Cut small leaf shapes out of the mint green tape and adhere to the top of the stems you have drawn.
Using a glue gun, stick the red pom-poms to your package.
Give your cherry-wrapped gift to someone special!