Why let Mother Nature have all the fun? Take some credit for a pop of greenery in your own home with this week's DIY project. We reached out to Erica Domesek, founder of the lifestyle blog PS - I Made This, to show us how it's done.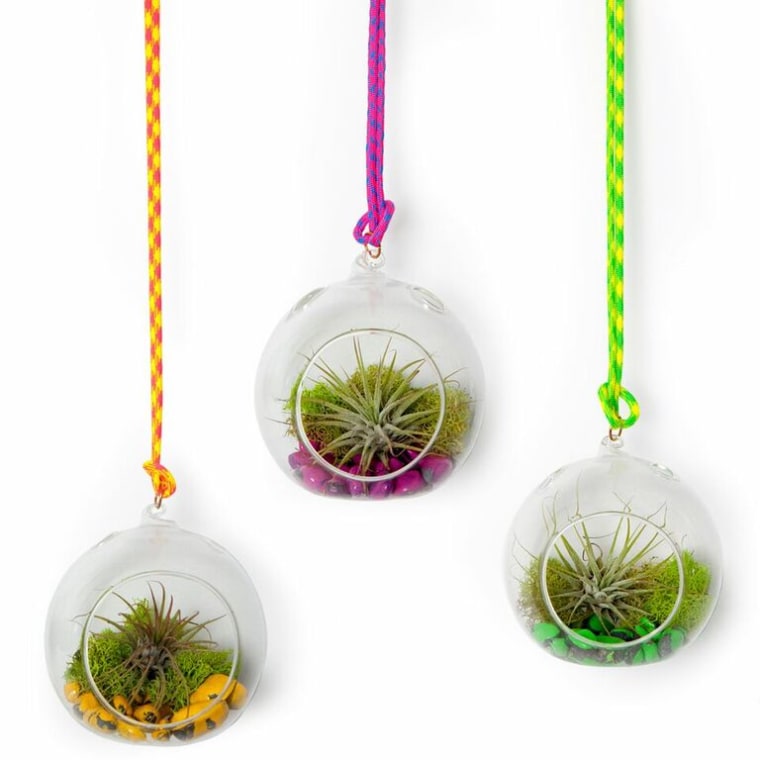 With a bit of air plants and neon paint, you'll be taking care of a few new plants in no time.
Supplies:
Glass bulb
Paracord
Moss or dried lichen (You can find faux moss at most craft stores.)
Rocks
Air plant
Jump ring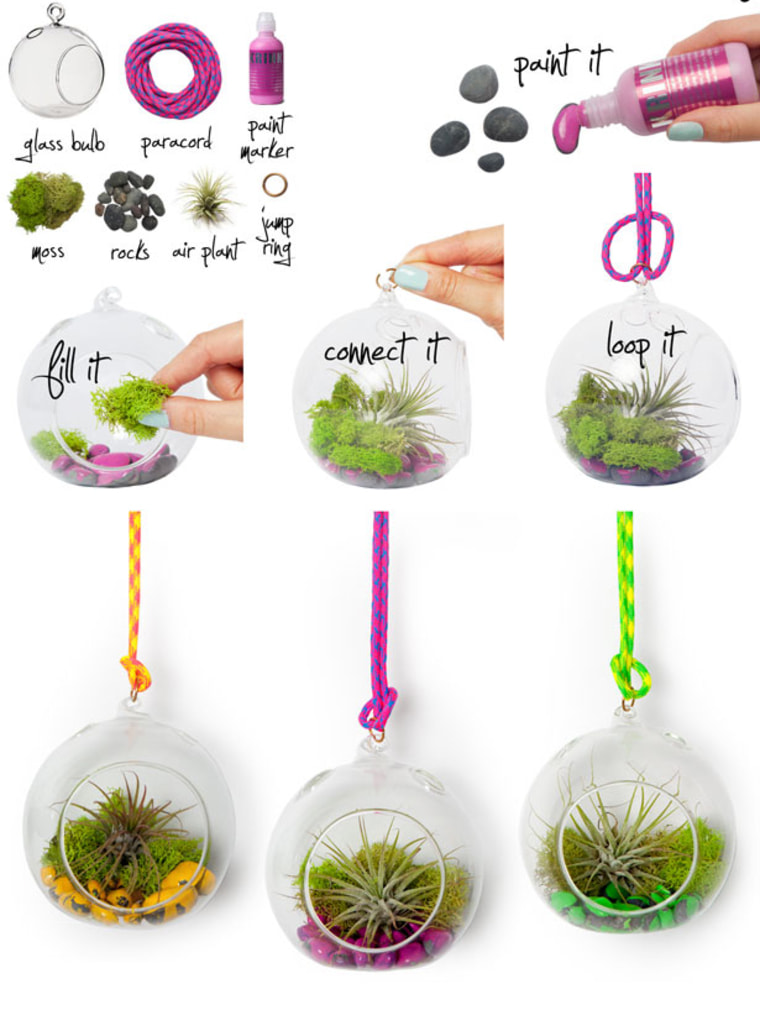 Method:
Using a paint marker, add a pop of color to the rocks.
Soak your air plant, submerging in water at room temperature for 10-20 minutes, then set aside on paper towel.
Fill your glass bulb with the rocks. Layer moss and top it off with the air plant.
Connect a jump ring to the top of the glass bulb then loop a long piece of paracord and hang where desired.
Create a few arrangements in different colors for a fun mix.
Note: Air plants are very easy to take care of, even if you don't have a natural green thumb. We promise. Simply place in indirect sunlight and spritz every week with a water atomizer.
For more fun DIY projects, check out our DIY & Crafts Pinterest board.