What better way to spend a few hours of your weekend than by spiffing up your home with some DIY accessories?
Erica Domesek, founder of the lifestyle blog P.S. - I Made This, is sharing how you can take a throw pillow from drab to fab.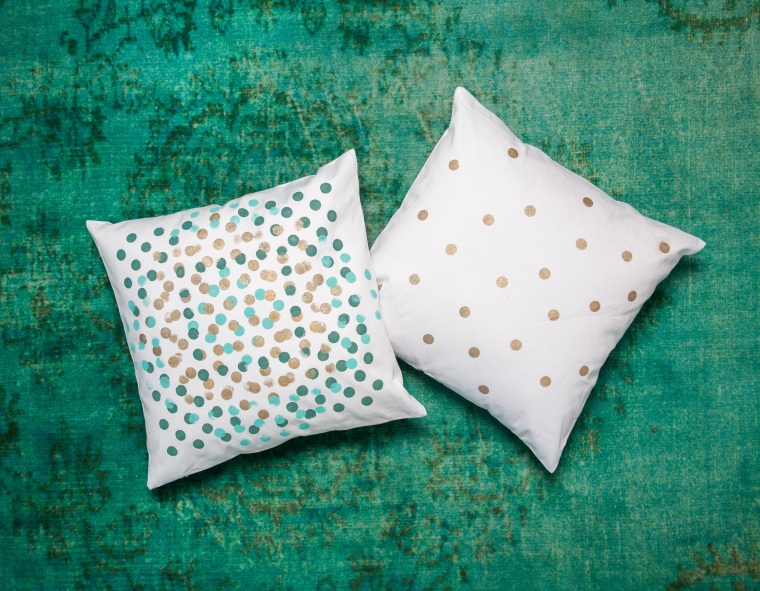 Erica used stencils and fabric paint to turn a plain pair of pillow covers into polka-dotted masterpieces. You can customize this project to your heart's delight. As long as you follow the general pattern of whatever stencil you choose, you'll be able to keep things from looking messy.
Plus, this project won't break the bank, and the pillows will be a conversation starter at your next home get-together.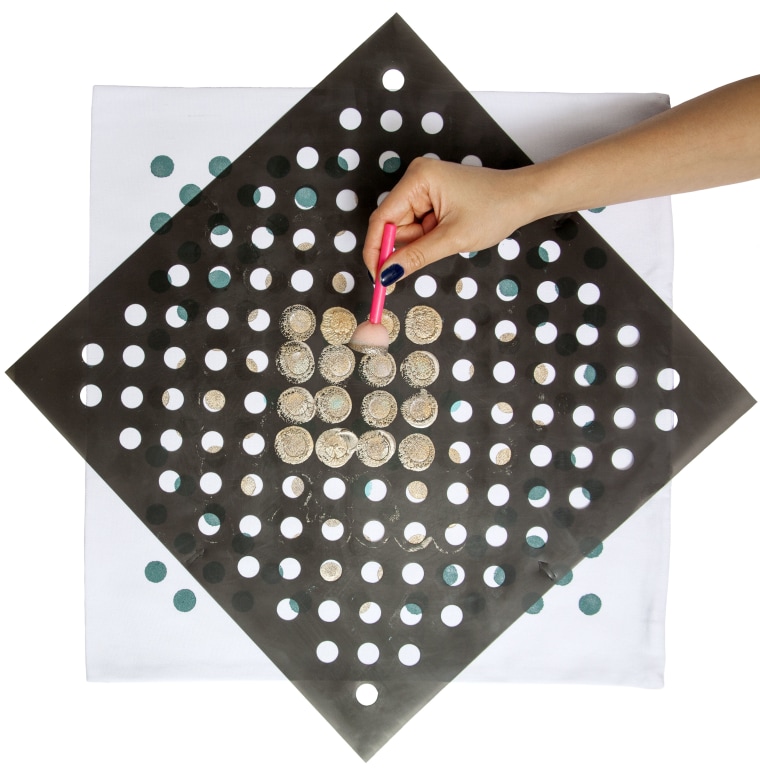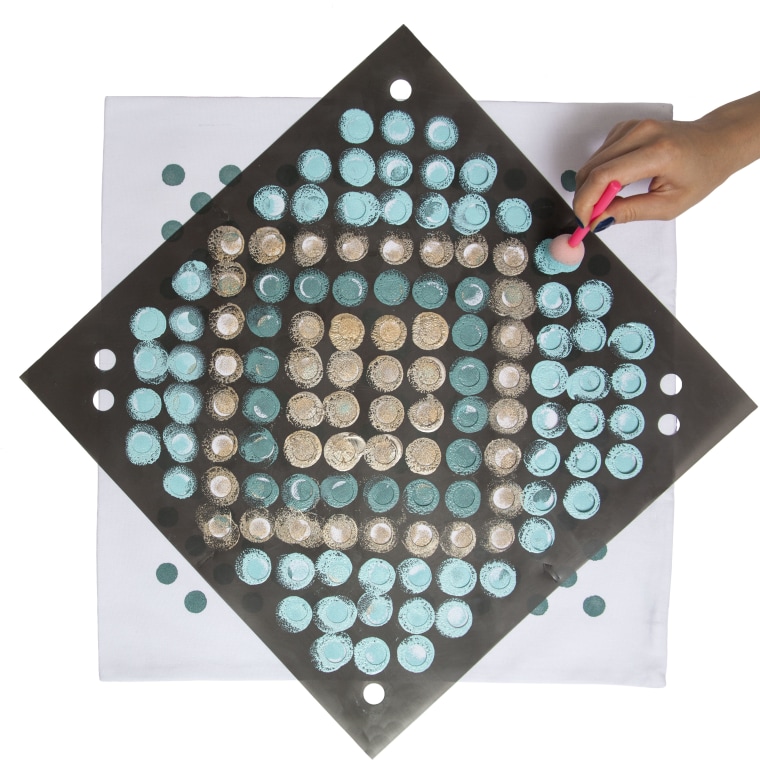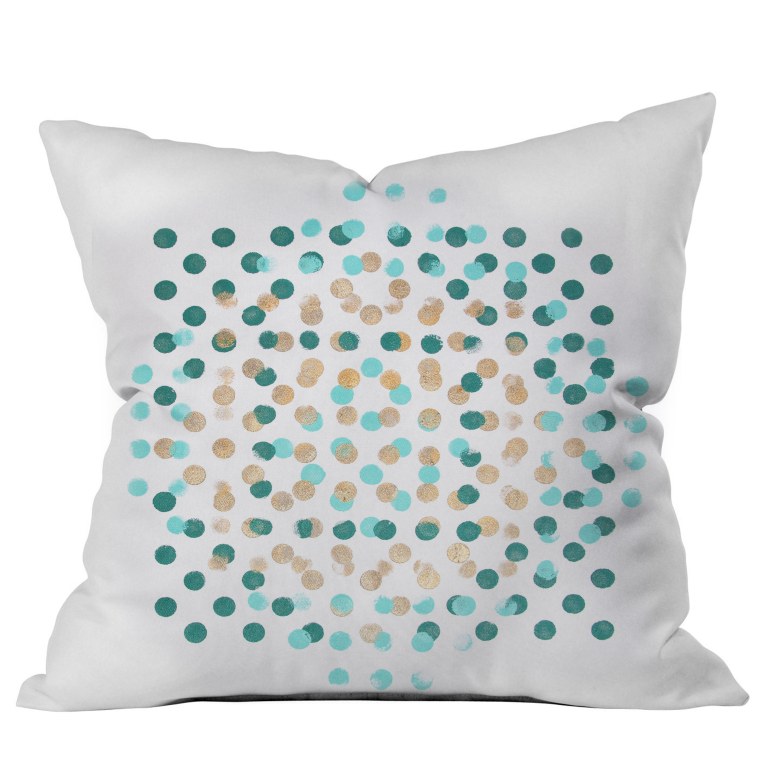 Materials
Directions
Lightly apply the spray adhesive to the matte side of the polka dots stencil. Wait a minute before mounting the stencil to the pillow cover.
Squeeze a dollop of each color fabric paint onto a plate.
Use a sponge pouncer to stamp the colors onto the stencil in a diamond pattern. Let the paint dry for a couple of minutes, then carefully remove the stencil.
Wash and dry the stencil and be sure the paint has dried on the pillow before moving on to the next step.
Repeat steps 1-3, but this time, place the stencil at a 45-degree angle to the first painted pattern. Mix up the colors when painting this second diamond pattern.
Once fully dry, peel to unveil a layered polka dot masterpiece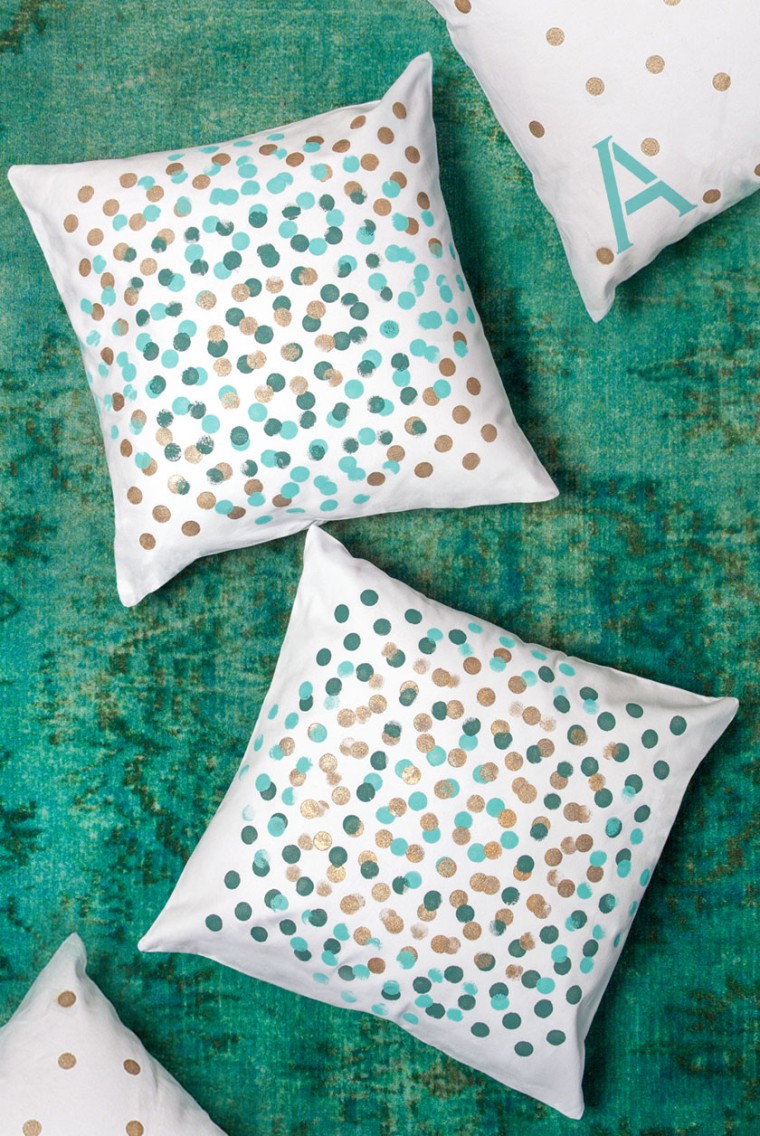 See more DIY projects over at P.S. - I Made This.