Planning a small wedding? Really, really, really small? Then this might be the perfect venue for you.
After finding couples frustrated with costly wedding venues, ordained minister Bill Malbon decided to take matters into his own hands. After having a micro-church constructed, he launched Tiny Chapel Weddings last month and the Virginia-based business is already generating buzz from both the want-to-be-wedded and the tiny-house aficionados.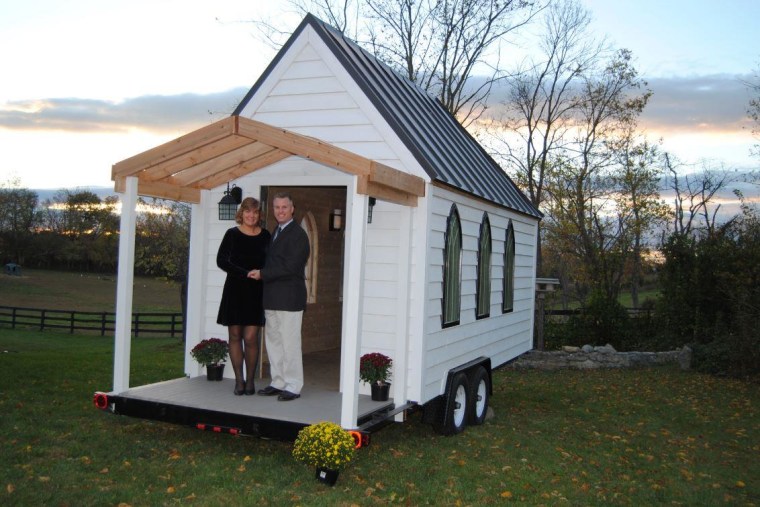 The tiny-house movement, a trend devoted to downsizing space with style, first heated up when the economy tanked in 2008, and it hasn't stopped growing since. Malbon took a cue from the burgeoning movement and called upon Build Tiny, a company that specializes in building mirco-spaces, to help him create a petite, 100-square-foot chapel, which includes rustic wood flooring, beams, a teeny bathroom and even a retractable spire.
"It's kind of designed like a old country church," he says, which is absolutely of the point. Prior to building the space, Malbon officiated numerous small weddings. What he found were couples frustrated about their venue options.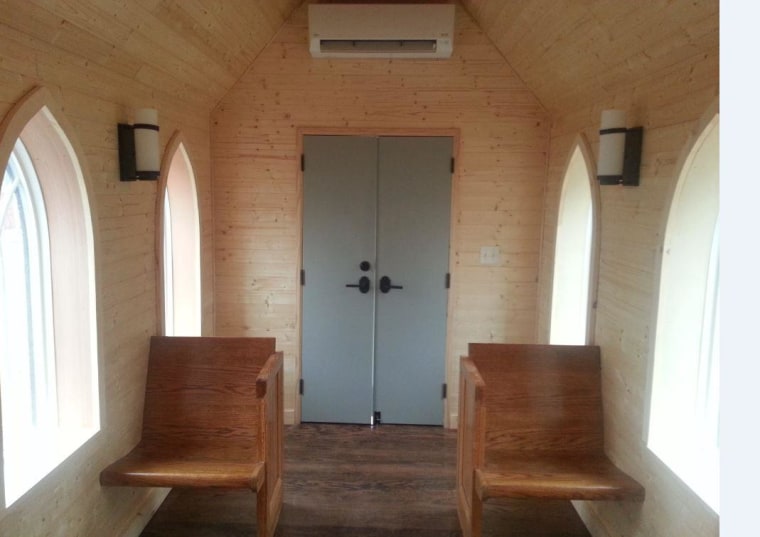 "The smaller the wedding, the crazier it is to rent a large church or hall," says Malbon.
Though some couples keep costs down by hosting impromptu pop-up weddings or simple outdoor affairs, Malbon found that lot of people were looking for something more spiritual — and indoors.
"They really wanted that interior sacred space," says Malbon. "So that's what I tried to build. "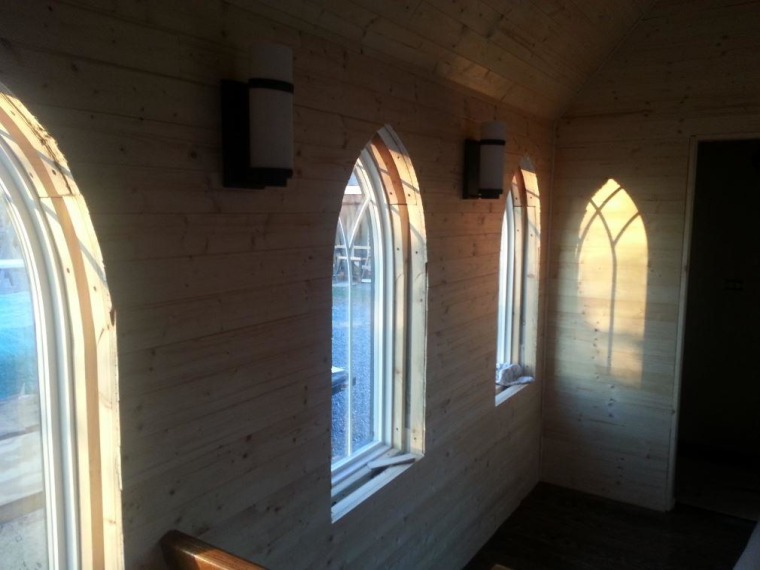 Patricia Moran, 33, will be marrying Josh Farrar, 35, at Malbon's chapel this March. Only six guests will be in attendance.
"I've always loved chapels, and I always wanted a small wedding, but it was hard to plan for one since most venues are for large groups," Moran said. "Plus, they're expensive."
Before they were even engaged, the former math teacher and her finance director fiance planned to wed on March 14, 2015 — "the ultimate pi day" — so an indoor wedding was a must. When Moran's mom stumbled across a local news story mentioning Malbon's unique wedding venue, Moran knew it was meant to me.
"It's got every little part of a chapel" she says. "He left out nothing."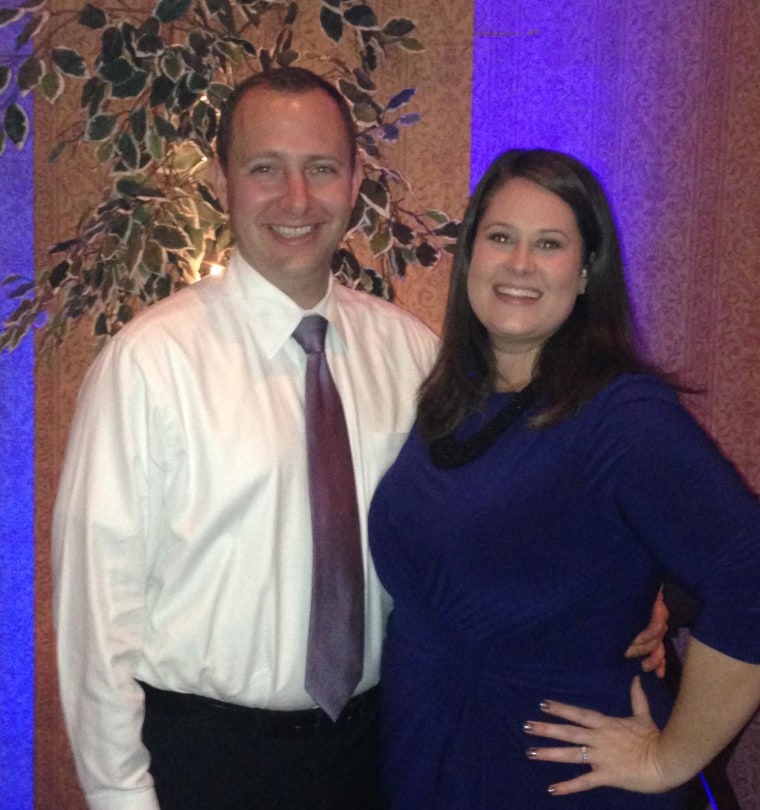 Prices start at $100 for a 30-minute, non-denominational, on-site ceremony, and top out at $450-$500 for a 60-minute ceremony (including time for a toast and photos) at any location within an hour from Richmond.