Last summer, Jenn Falik mentioned some bestselling microfiber towels on the show during her Better Basics for Summer segment. Behind the scenes, the producers raved about how lightweight they were. So with a trip to Nantucket looming, I decided to see what these magical towels were all about.
When mine first arrived in the mail, I thought the small envelope contained a dish towel. Weird: I didn't remember ordering one.
But when I opened it, out fell the most compact and cute beach towel I'd ever seen — with green and white stripes and sprinkled with magic.
Dock & Bay Microfiber Quick Dry Towel for Swimmers, $20, Amazon
Say goodbye to those bulky, unwieldy, space-hogging towels of the past. You know, the ones you cram in your tote to take to the beach and then shove back inside at the end of the day — full of sand and grime, always slightly damp and always a bit stinky. That's not the case with the Dock & Bay microfiber beach towel.
It's handy. It's convenient. It comes in a huge assortment of colors. And most of all, it works. I'm a mom, and yes, I get unduly excited about products that are easy on the wallet and big on effectiveness.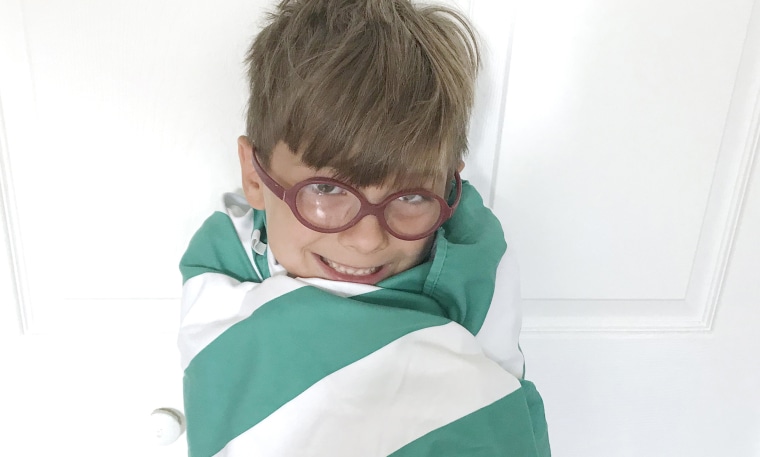 The towel grabs the moisture right off your skin. It seems to be allergic to sand, meaning those pesky granules don't stick to it and don't wind up at the bottom of your bags, on your clothes or in your shoes. It's the perfect size for a beach chair. And, it's so lightweight that you could carry a half-dozen and not even notice.
Here in New York, where I live, I often take my son out for pool or beach days, meaning I lug around shoulder-breaking bags full of supplies. I'm so happy I found these towels, because they're tiny, effective and adorable.
Plus, they're the perfect space-saving, lightweight and quick-drying solution for kids who take swim classes and have to bring towels with them.
And, the $20 price isn't bad!
For more fun summer finds, check out:
To discover more deals, shopping tips and budget-friendly product recommendations, download the new TODAY app and subscribe to our Stuff We Love newsletter!