On a ridgeline overlooking the Santa Monica Mountains sits a terra-cotta-colored jewel.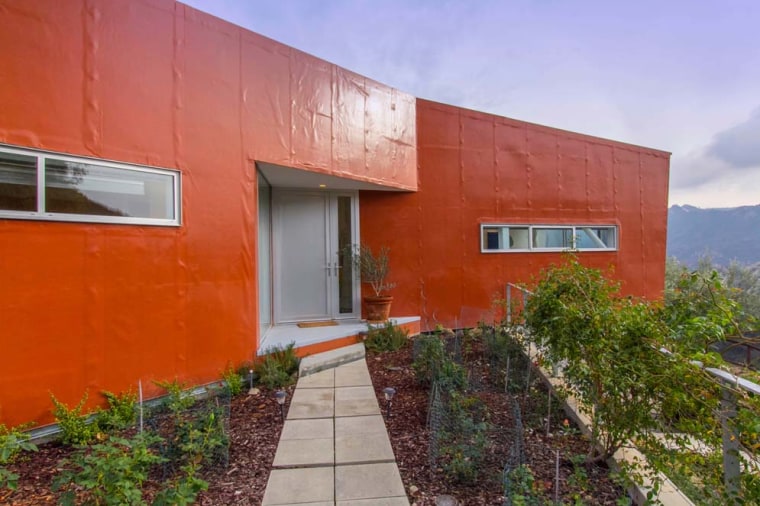 Measuring 3,600 square feet, its floor plan is so open that there are few interior doors, and you would be hard pressed to find a right angle in the place — a true ultra-modern home. It's listed for $2.699 million.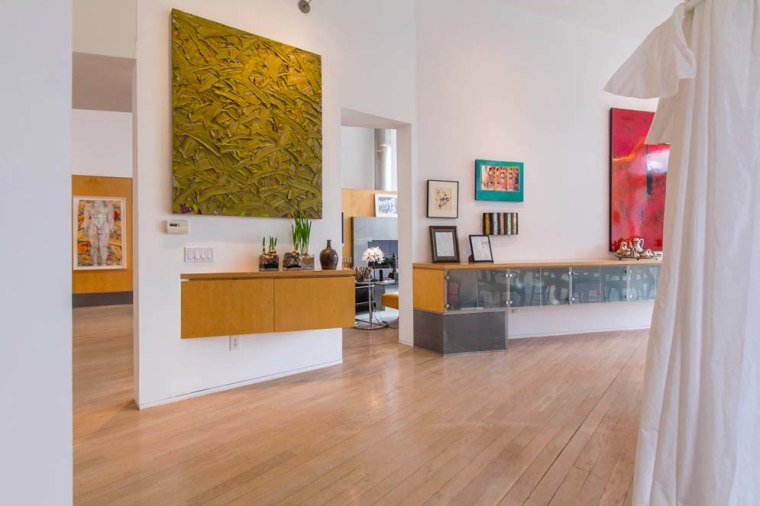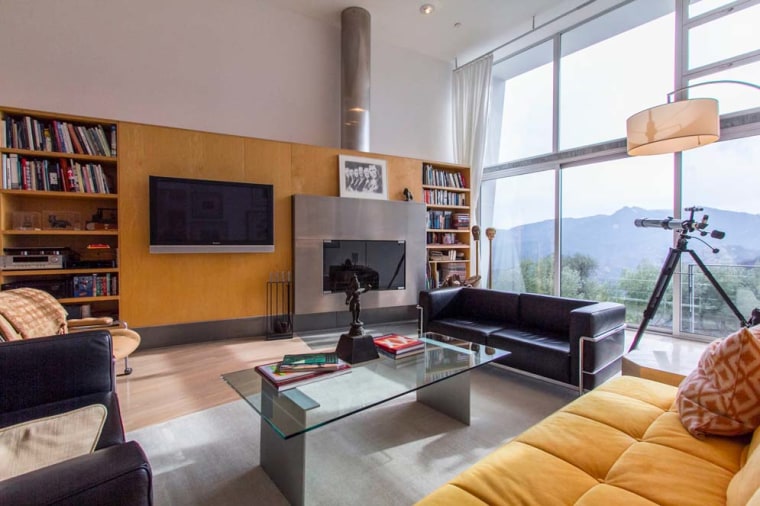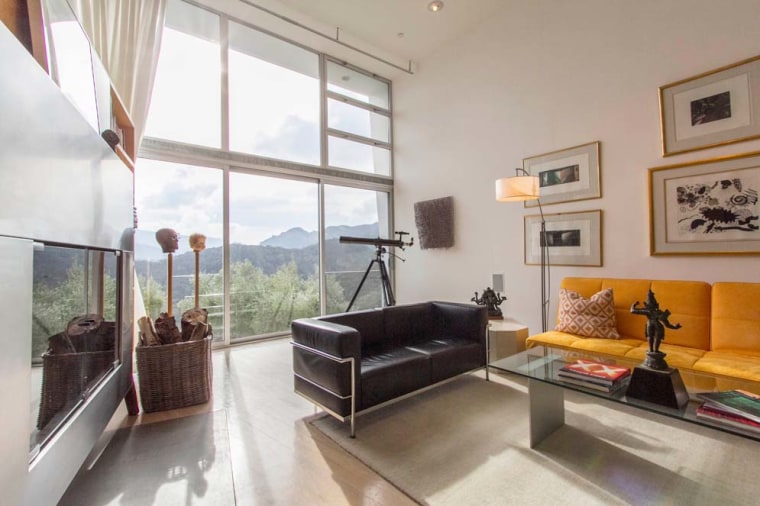 The terra cotta color comes from Sarnafil, a rubber membrane that wraps the home. It's water impermeable and fire resistant and was chosen by architect Sarah Graham because of the history of fires in the Topanga Canyon area.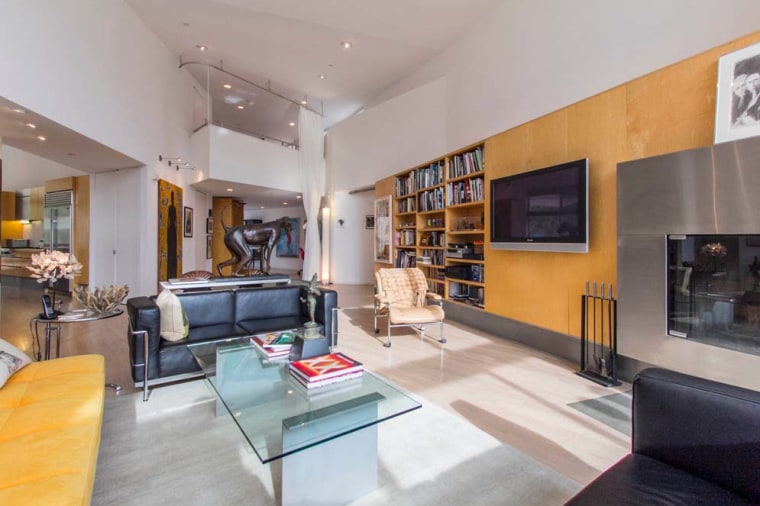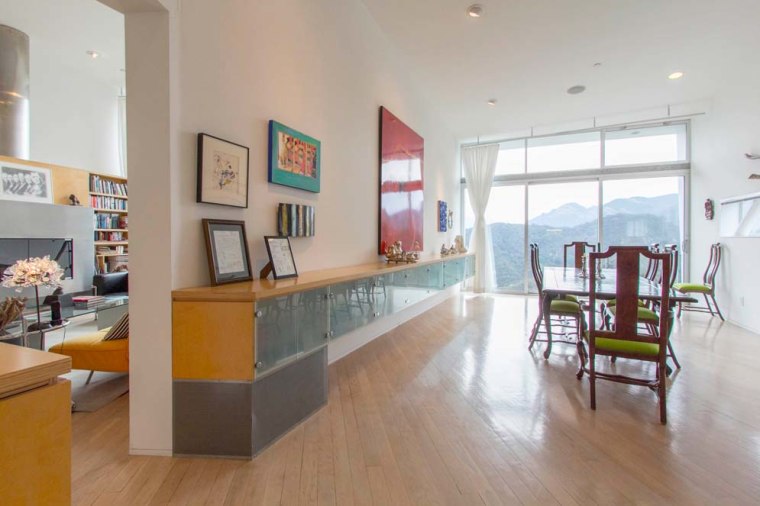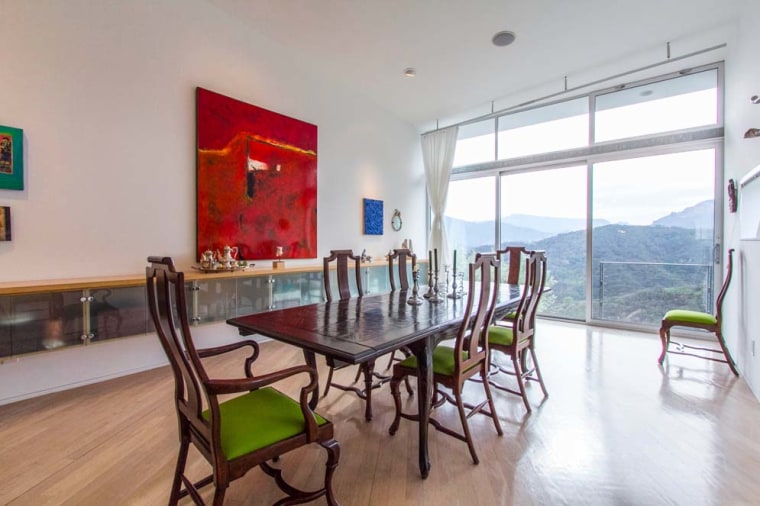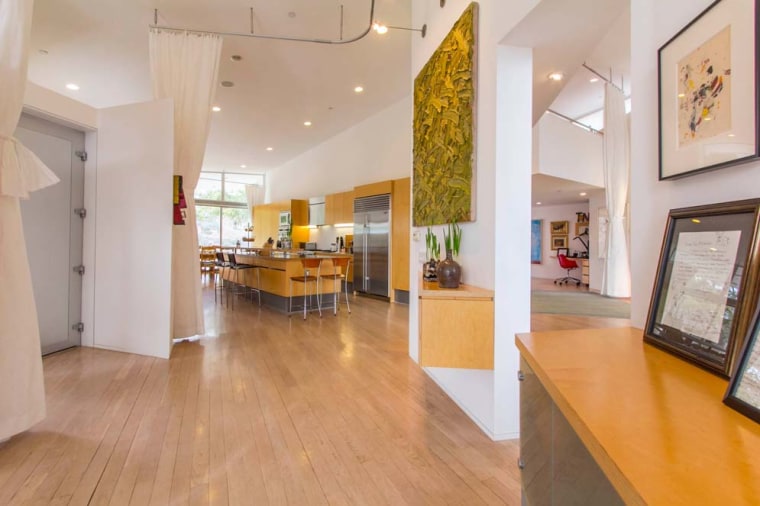 "It's used a lot in Europe as roofing material, and we thought it would be fun to experiment with," said homeowner Toni Hubenette, who is friends with Graham. "I love that some guys showed up one day and literally glued it on our house."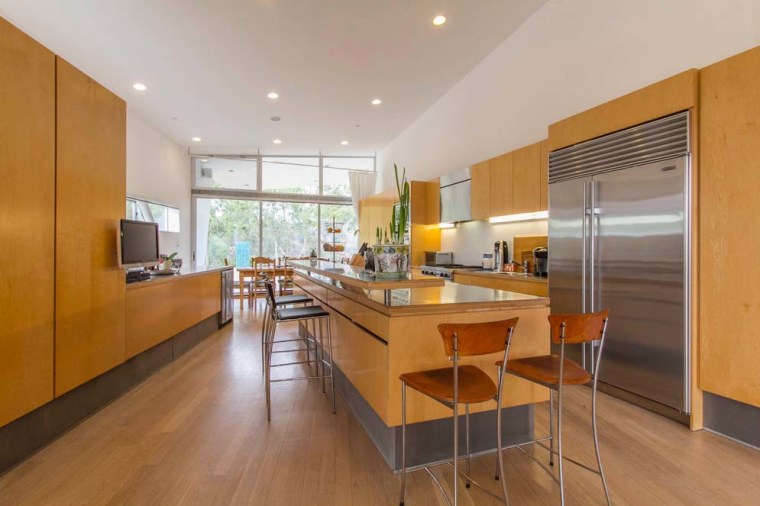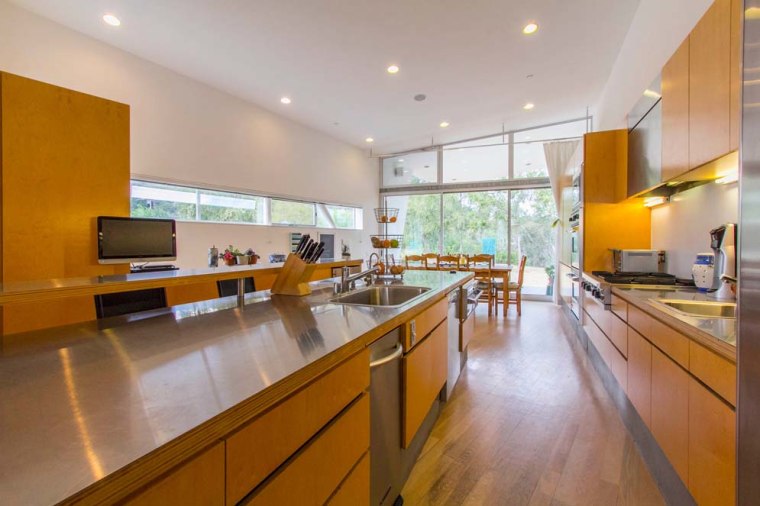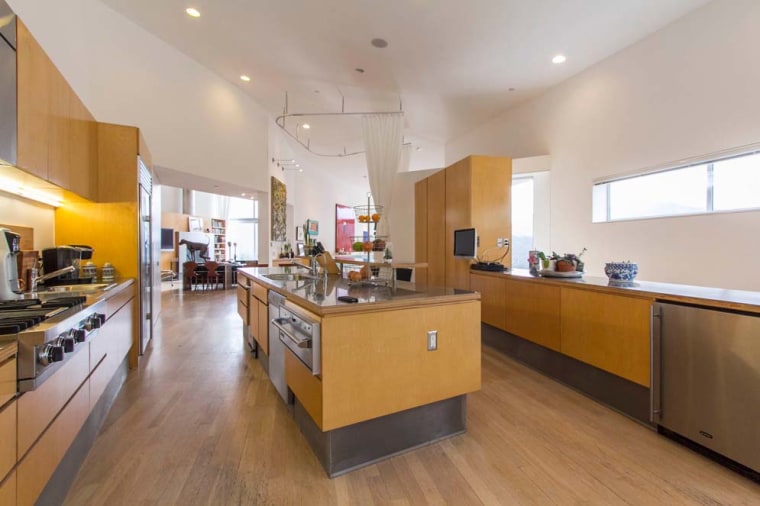 Hubenette and her husband first lived across the street from this 10-acre property, but had only 1 acre and wanted more land for horses. She also fell in love with the orchard and "turned into Martha Stewart; I would harvest the fruit and make the jam."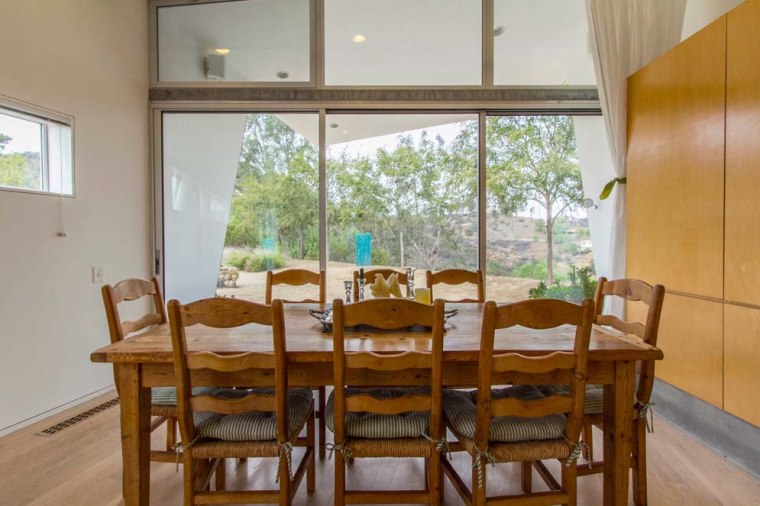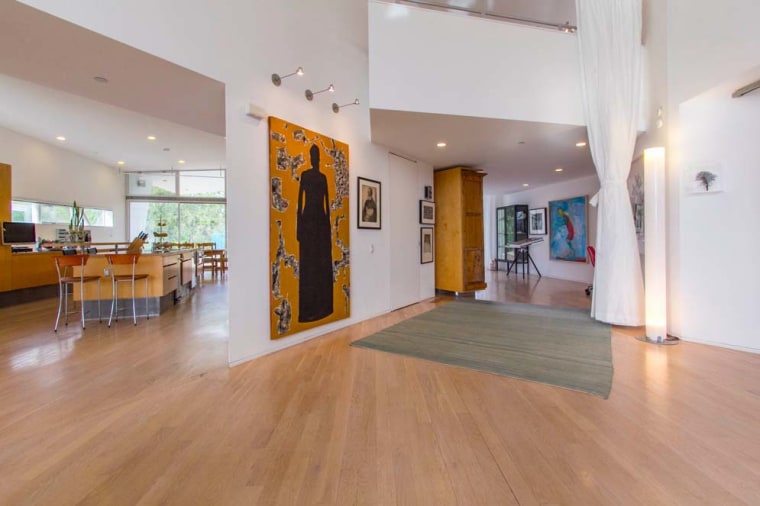 Set amid eucalyptus and jacaranda trees, the home is an intersection of three oblong sections that are built on a cantilever system with floor-to-ceiling glass walls that offer stunning views.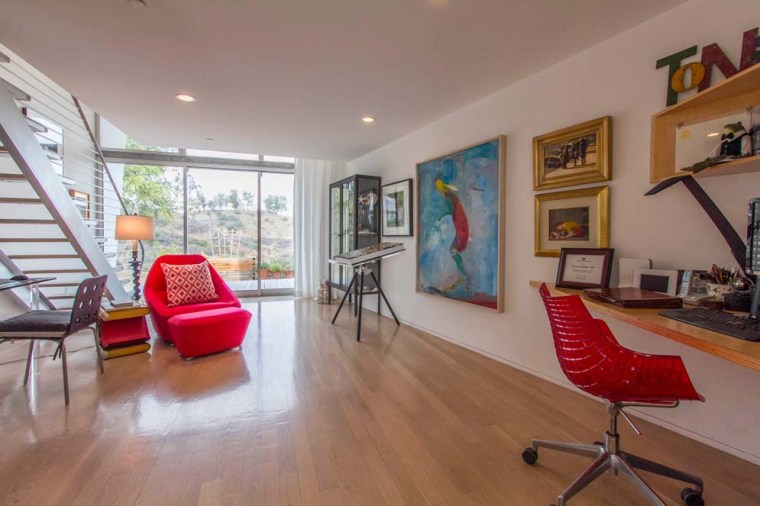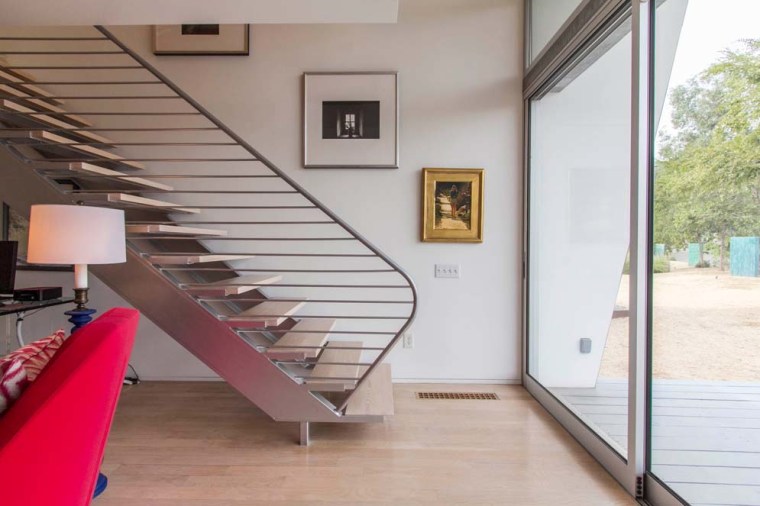 Hubenette enjoys how unexpected the home is from the outside. "As you drive up to it, you can't quite tell what's going on. From some vantages, you wonder if those are containers put together to make up a house," she said.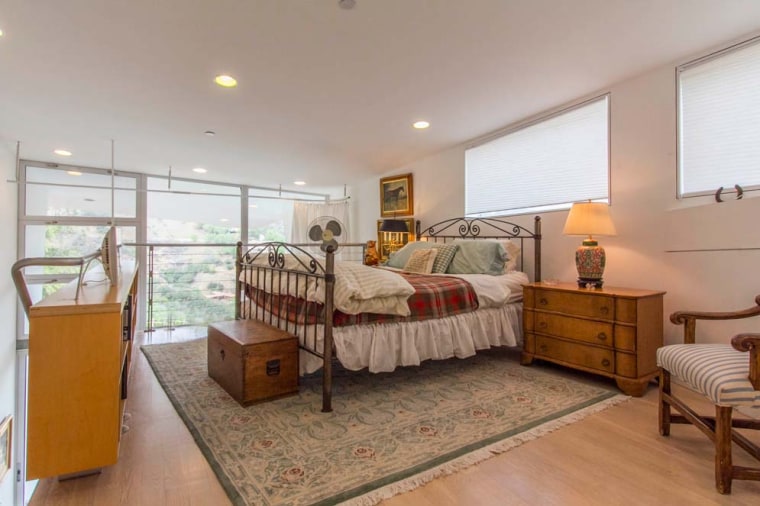 The entire home is essentially one room, although sliding doors with hardware from a horse barn can create privacy in the master suite. Its bathroom features striking stainless steel sinks as well as charcoal tiles in the soaking tub and dual shower. A massive walk-in closet features sweeping views of the hills.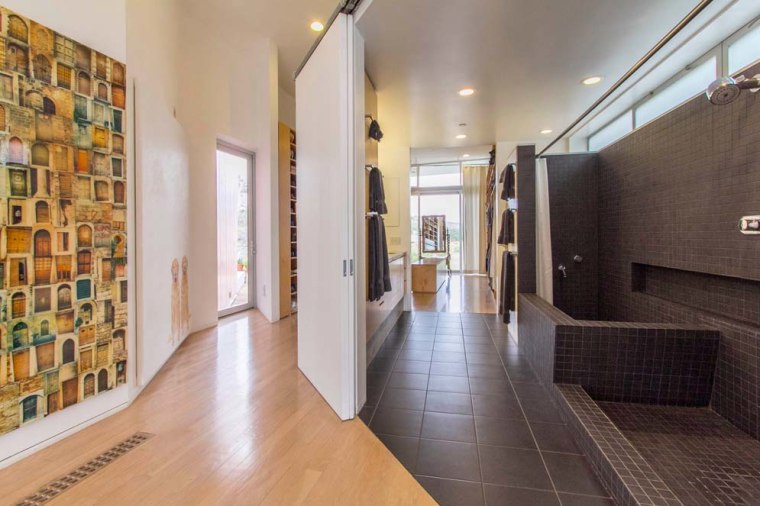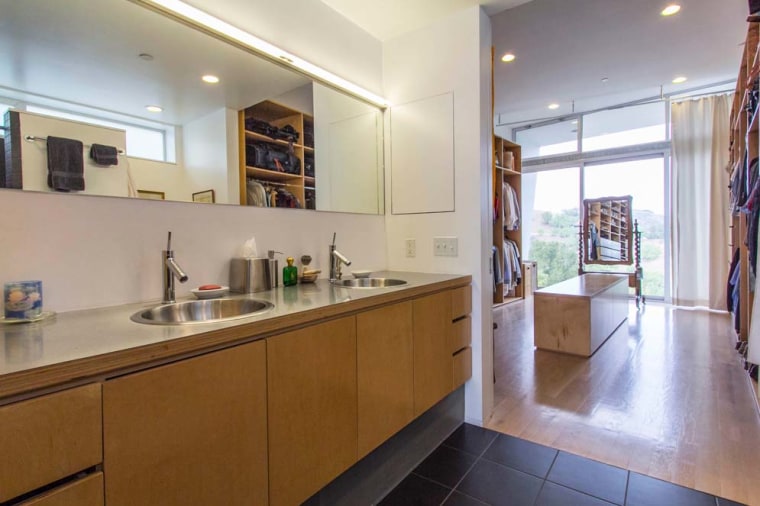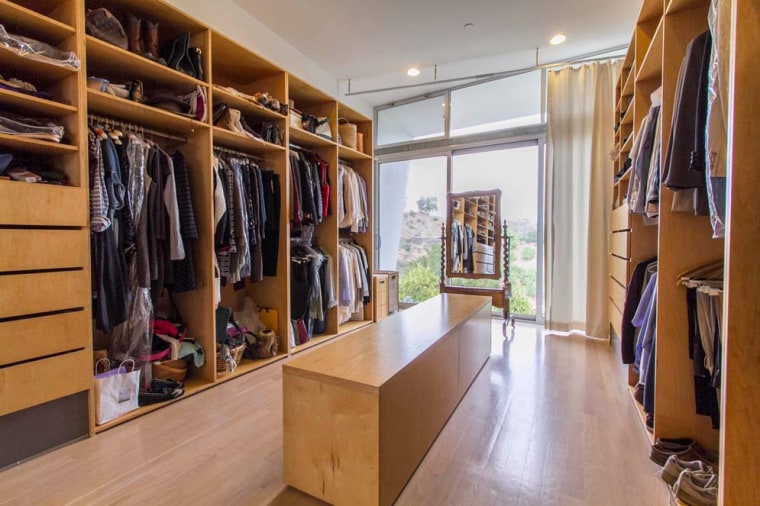 The estate is horse-ready, with stables, a corral and a tack room that Hubenette has used for her retired horses.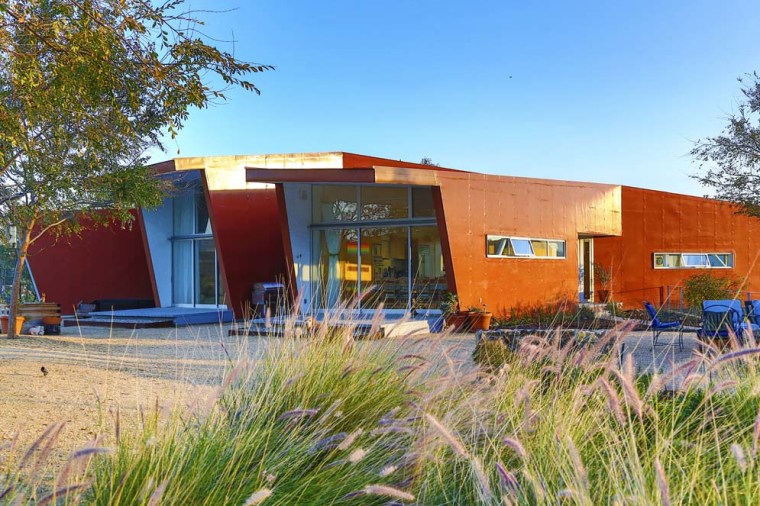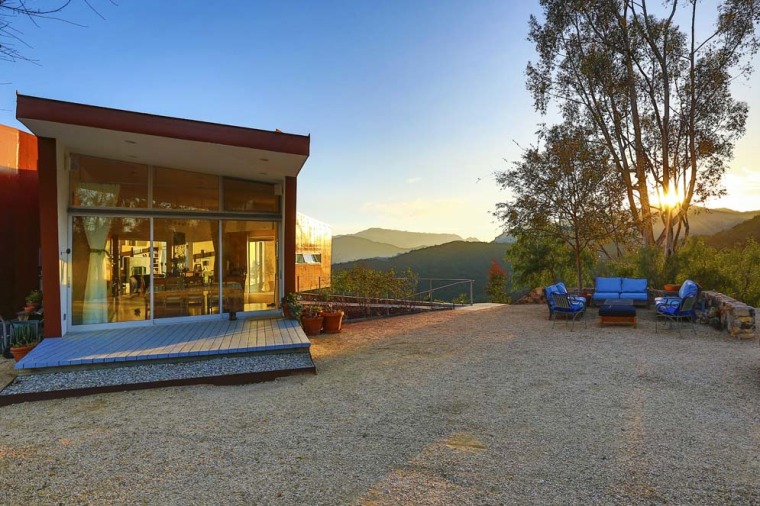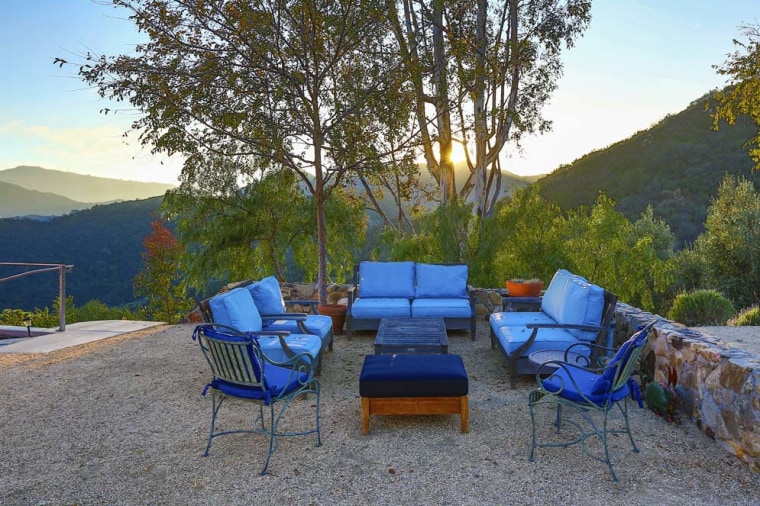 "There's something very special about having horses on your own land, so you can go out and take care of them," she said. "I could literally saddle them up and ride them on fire trails in the Santa Monica Mountains. The trailhead is right outside our gate."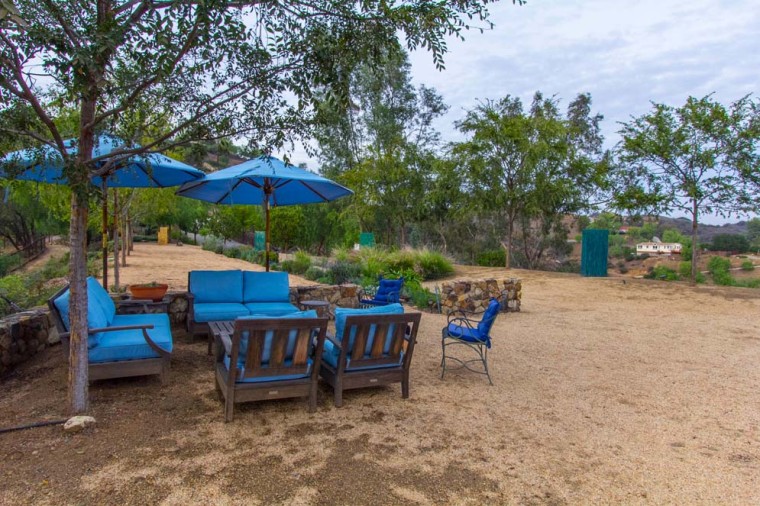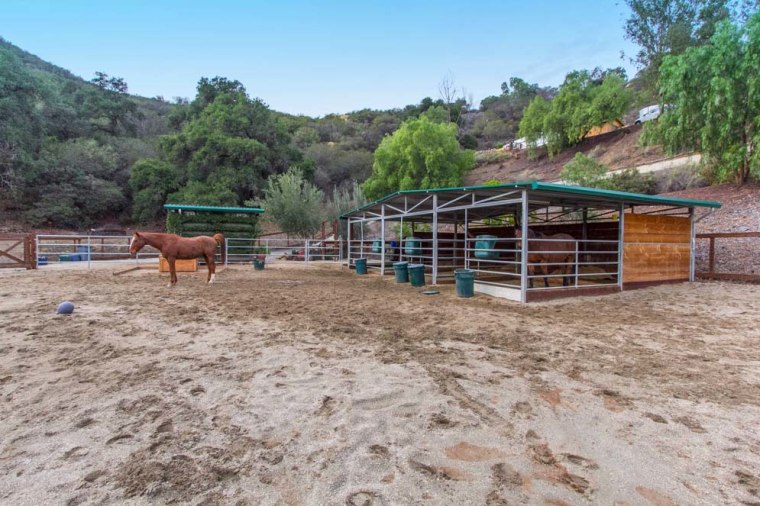 The listing is held by Anthony Marguleas of Amalfi Estates and Monica Perkal and Katherine Berlyn of Coldwell Banker.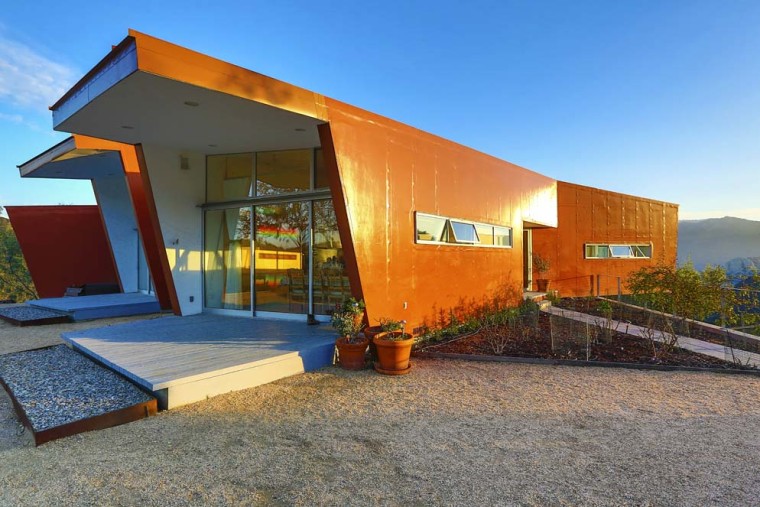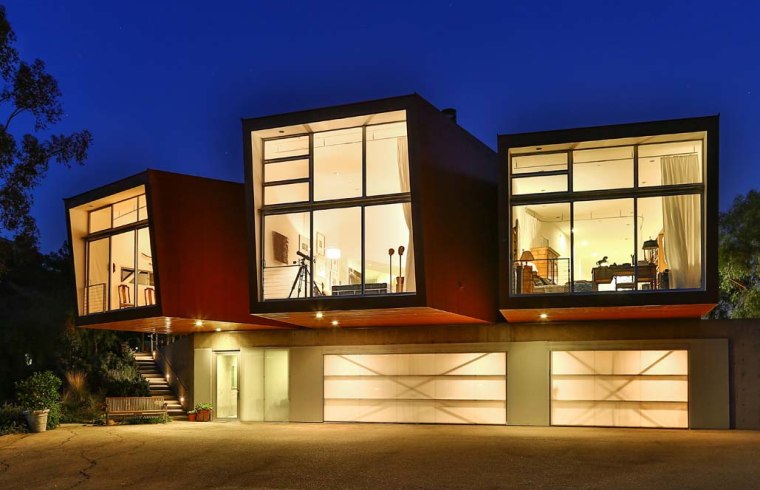 Photos by Shawn Cordon and Simon Berlyn
Related: