With reports of Zika virus (and don't forget West Nile disease) spreading across the country, now's the time to be proactive about fighting mosquitoes. That means eliminating their breeding grounds, killing them outdoors and indoors, and protecting yourself and your family from bites.
Chuck Palmisano, entomologist and former director of St. Tammany Parish Mosquito Abatement District in Louisiana, is an expert in this field. Here are his professional tips for controlling these blood-sucking pests in and around the home:
Eliminate breeding grounds
"Mosquitos need water to breed," says Palmisano. "The best way to reduce mosquitoes on your property is to eliminate sources of standing water." To control mosquitoes in and around your home, start with these tips:
Get rid of anything in the yard that holds water, including buckets, tarps, tires, even Frisbees! When not in use, cover or flip over kiddie pools, empty flower pots, wagons and carts.
Change water in plant saucers and birdbaths weekly, making sure to completely empty old water and scrub the container before refilling.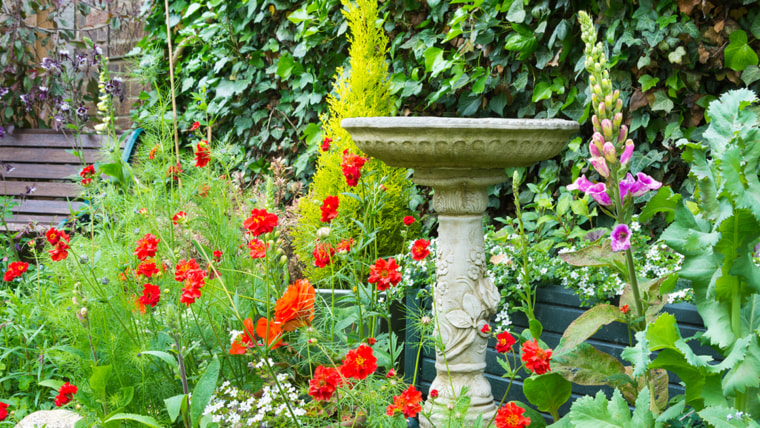 Keep trash cans covered. Also, consider drilling holes in the bottom of the can for drainage.
Eliminate low areas in the yard by adding fill or planting trees to soak up excess water.
Tightly cover buckets, cisterns, rain barrels and any other water storage containers so egg-laying females cannot enter.
Keep lawns mowed. Long grass holds water, providing an excellent place to lay eggs.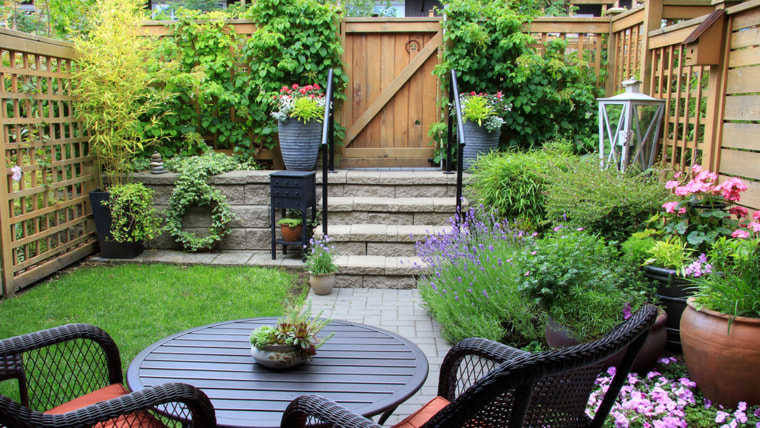 The CDC recommends covering open vents or plumbing pipes and containers with wire mesh that has holes smaller than an adult mosquito.
Check septic tanks for cracks or gaps and repair them, if needed.
Kill mosquitoes outside the home
BTI natural bacteria granules, as found in Mosquito Dunks, eliminate mosquito larvae in fountains and other places that cannot be emptied every week. Safe for people, pets, wildlife and fish, these granules begin to kill larvae within hours and last for 30 days. They are available online and at discount, hardware and home improvement stores.
Outdoor insect spray kills mosquitoes where they rest — dark, humid places like under patio furniture, under the carport or in the garage. For large areas, consider using cold or thermal foggers. Available at home supply stores, foggers can be used to apply insecticide directly to trees and shrubs before an outdoor event. As with all insecticides, follow manufacturer's directions for use.
AGO Mosquito Bucket Traps: These low-tech traps reduced by 50% the number of cases of another mosquito-borne illness, chikungunya, when tested in Puerto Rico. There, 85% of the houses in the affected areas had 3 traps per house. AGO traps are available online but are currently on backorder due to increased demand.
Kill mosquitoes inside your home
Indoor insect spray and foggers kill mosquitoes where they rest — under the sink, inside closets, under furniture or in the laundry room or bathroom. These products kill on contact but may need to be reapplied as new mosquitoes appear. As always, follow label directions.
RELATED: Bug bite 'Bombshell': Study says Victoria's Secret perfume may repel mosquitoes
Keep mosquitoes out of the house
Since mosquitoes live in wreaths, door decorations, dense plants, ferns and bushes during the day, clear these items away from all entry doors. Install or repair window and door screens. Do not leave doors propped open when bringing things in or out of the house. Use air conditioning when possible.
Repel mosquitoes
To repel mosquitoes carrying Zika and other diseases, the Center for Disease Control recommends using EPA-registered insect repellents with one of the following active ingredients. (The EPA has a complete list of EPA-approved insect repellents available online. Brand names provided here are for information only and not an endorsement by the CDC or the U.S. Department of Health and Human Services.)
DEET — as found in OFF, Cutter, Sawyer, and Ultrathon.
Picaridin, also known as AKBR 3023, Bayrepel and icardin — as found in Cutter Advanced, Skin So Soft Bug Guard Plus, and Autan, which is found outside the United States.
Oil of lemon eucalyptus or para-menthane-diol — as found in Repel.
IR3535 — as found in Skin So Soft Bug Guard Plus IR3535 Expedition and SkinSmart.
When used as directed, EPA-registered insect repellents are proven safe and effective even for pregnant and breastfeeding women and for babies over 2 months old. (Note: Oil of lemon eucalyptus (OLE) or para-menthane-diol (PMD) cannot be used on children under 3 years of age.)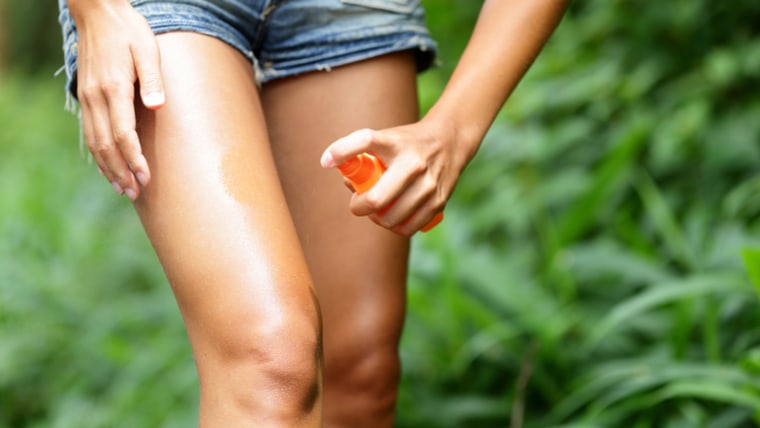 Application tips
Always follow directions and use repellent properly.
Aerosol insect repellents are effective immediately but wear off sooner than lotions. Lotions, however, take 15-20 minutes for the active ingredient to produce an effective vapor barrier, so take that into consideration before going outside.
If you are also using sunscreen, apply sunscreen first and insect repellent second.
Do not spray repellent on the skin under clothing.
Do not use insect repellent on babies younger than 2 months old.
When applying repellent to a child's face, adults should spray or rub insect repellent onto their hands then apply it to the child's face.
Do not apply insect repellent onto a child's hands, eyes, mouth, and cut or irritated skin.
Repellents don't last forever; reapply as directed.
For added protection, dress your child in clothing that covers arms and legs. Also, cover the stroller, crib or baby carrier with mosquito netting.
RELATED: The 5 most effective mosquito repellents: Consumer Reports
Treat clothing and gear
Mosquito-repellent, permethrin-treated clothing and gear are available online or at sporting goods stores. Permethrin-treated clothing remains effective after dozens of washings. Check manufacturer information for specifics.