8656 NE 170th St, Kenmore, WA
For sale: $790,000

When it came time to re-do the kitchen floor in their geodesic dome house, the Lawrence family bought a bunch of glass tiles and went to work on a replica of the solar system, complete with all four kids' astrological signs and a spaceship fashioned over the heating duct.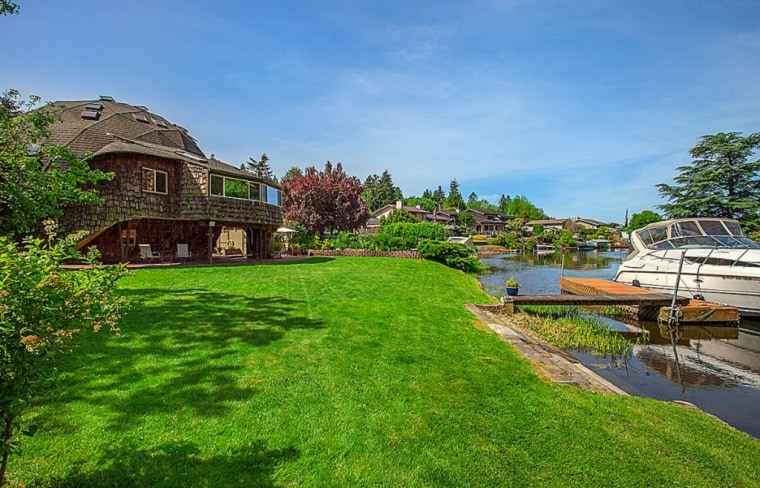 In a real estate world where "personal touches" can mean colorful curtains, this free-spirited waterfront dome stands out as a progressive work of art.

The original owner built the home from recycled materials in 1974. He was a TV repairman and used old television screens for the round windows.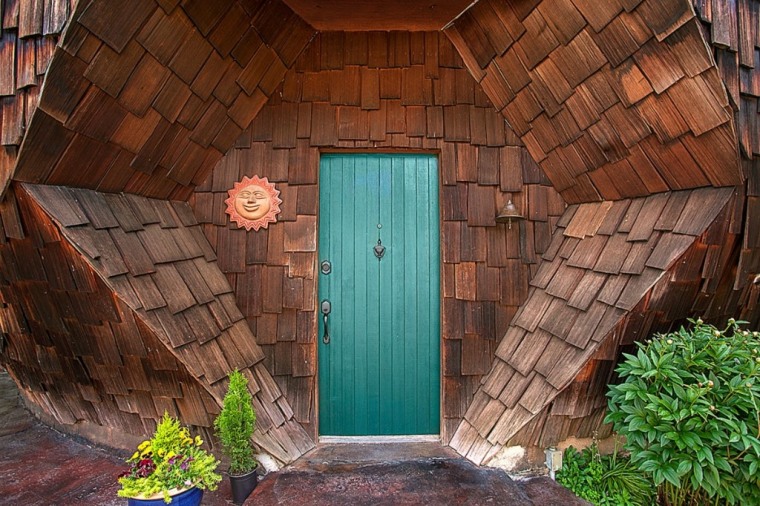 The house is on the Sammamish River in Seattle's northern suburbs, with a dock and direct access to Lake Washington by boat.

As the story goes, when the U.S. Army Corps of Engineers came through to dredge the river in front of the home, the owner lay down in front of the bulldozers to stop them. As a result, the home is the only one on this stretch of the river with a beach, said Amy Lawrence, who is selling the home.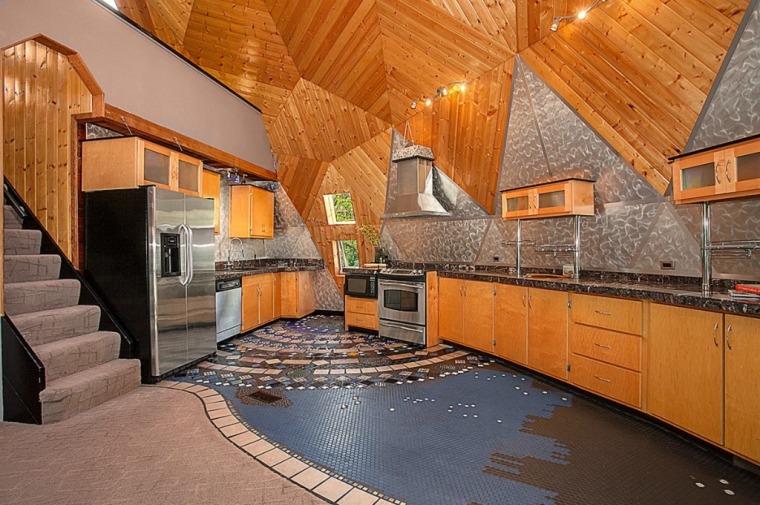 Lawrence and her husband, David, bought the dome house for $259,000 in 1996, when their four children were young. They expanded it and gave it a contemporary look, perpetuating a spacecraft theme. The home is full of their handiwork, including an oak ceiling that brightens the home and makes it unique among dome houses.

It was the family's mothership, the site of countless Christmas and birthday parties, including one where a nun was paid $100 to slide down the fire pole, according to Lawrence.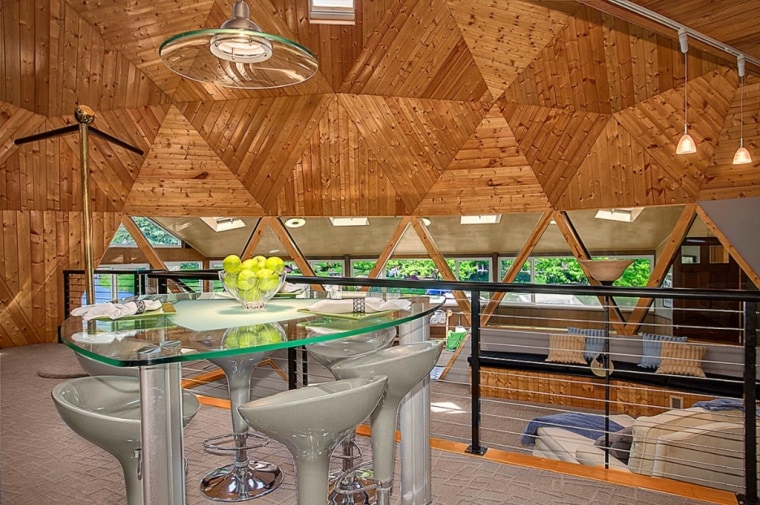 Now that their kids have grown, the Lawrences have moved to Arizona and are ready to pass on their work of art. Harmony Lawrence made a video about growing up in the home.

"It was wonderful growing up in a house imbued with so much creativity," she said, adding that she and her siblings will miss the house. "We're hoping that a new family can move into it and appreciate it as much as we did when we were kids."
Christine Zahn of Coldwell Banker Bain is the listing agent.
Related: 

Emily Heffter, a reporter and writer for Zillow Blog, covers celebrity real estate, unusual properties, and other real estate topics. Read more of her work here.