Tending to household chores might just seem like more items on the to-do list of your already-busy and stress-filled day. But as it turns out, one of those daily tasks could be the secret to a mid-day mental reboot.
According to a study in the journal "Mindfulness," washing the dishes could also cleanse your mind.
But maybe the not the way you're currently washing dishes.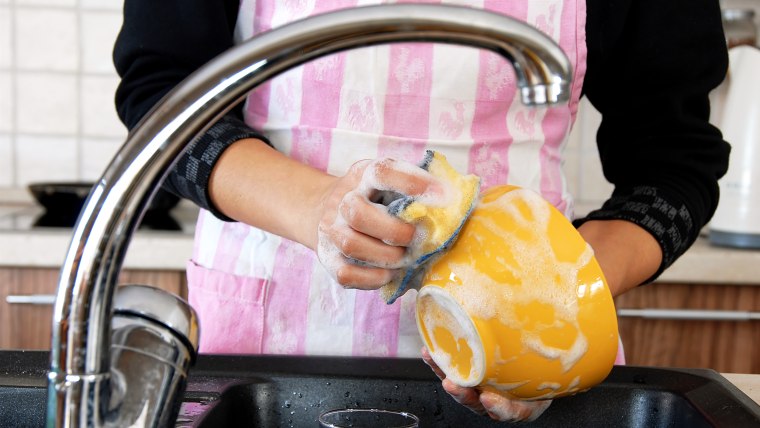 According to the Wall Street Journal, researchers from Florida State University worked with 51 students, providing over half the group with a brief passage that emphasized the importance of focusing of the full experience of dishwashing — the scent of the detergent, the feel of the suds, the shape of the dishes, etc.
The rest of the recruits, the control group, read a similarly short message that instead focused on the basics of just getting the job done.
Then they all got to work washing dishes. The students who read about the mindful approach reported a decrease in nervousness (by 27 percent) and an increase in mental inspiration (by 25 percent).
The control group noticed no such benefits at all.
For the purposes of the study, both groups washed dishes that were already clean. We think that would do wonders for our at-home experiences, too!