Elvis Presley once sang about a "Heartbreak Hotel," but he couldn't have known that one day just steps from his home in Memphis guests would one day be able to stay at the Guest House at Graceland.
The 450-room hotel, which opened to the public on Thursday for the first time, is a resort right near Elvis' iconic and famously stylish home (which is also open to the public). And TODAY's Jenna Bush Hager even got a special tour, courtesy Presley's ex-wife, Priscilla!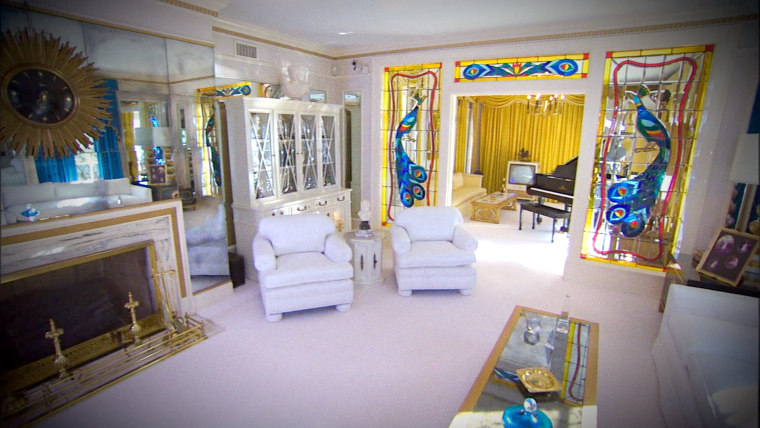 "He loved detail and he was so stylish himself," said Presley. "He had just such a flair. And actually that's really what this is all about — it's flair, it's taste, it's beautiful, it's comfortable. I mean, everywhere you look, Elvis is here."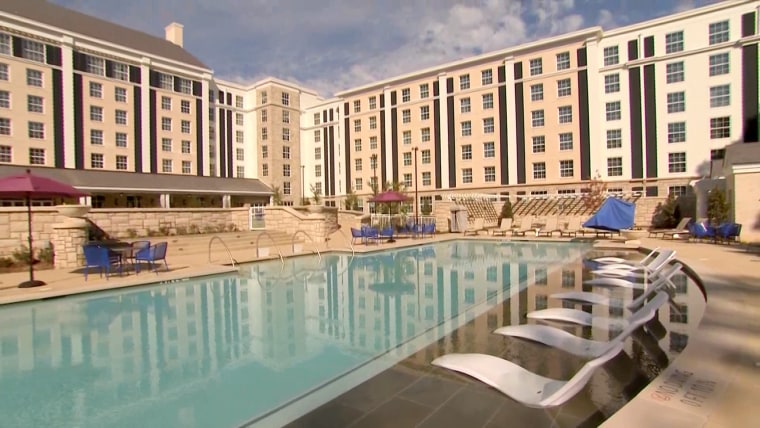 It's taken 30 years to turn the dream of a hotel into a reality, and just stepping inside it does have a certain dreamlike quality. But the interior really inspired by Presley's home, particularly in certain areas.
For example, Presley and Hager trod down a gleaming white grand staircase with a sparkling chandelier that Presley said was an "even larger" replica of the light fixture in Graceland's foyer.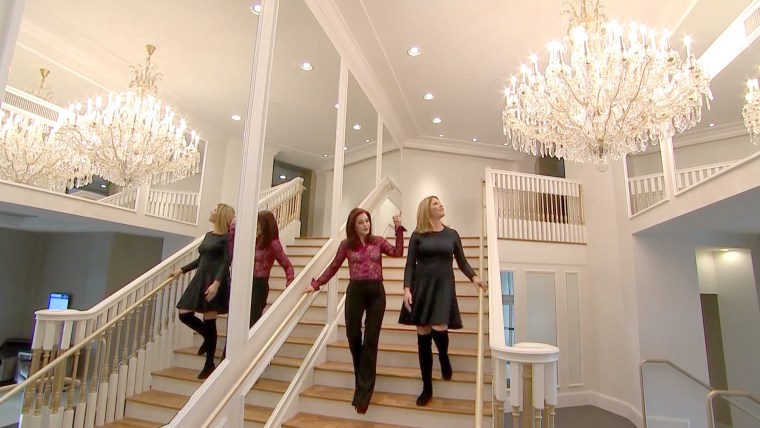 MORE: 'There's never been anybody like him': Fans flock to Graceland to remember Elvis
There are 20 Elvis-themed suites (presumably with "King"-sized beds) that echo the singer's tastes, including the King Suite (done up in red, black and gold and featuring a TV set on the ceiling above the bed, just like at Graceland).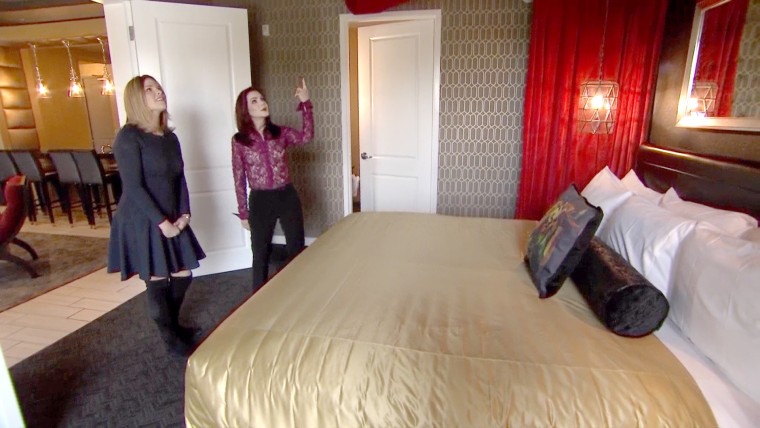 "I hope you were watching the TODAY Show on the ceiling," Hager joked to Presley.
"Well, we were never up that early!" said Presley. "We came home at that time."
Other suites recall Elvis' other homes, like the one in Palm Springs that included a winding white couch, where he spent his honeymoon.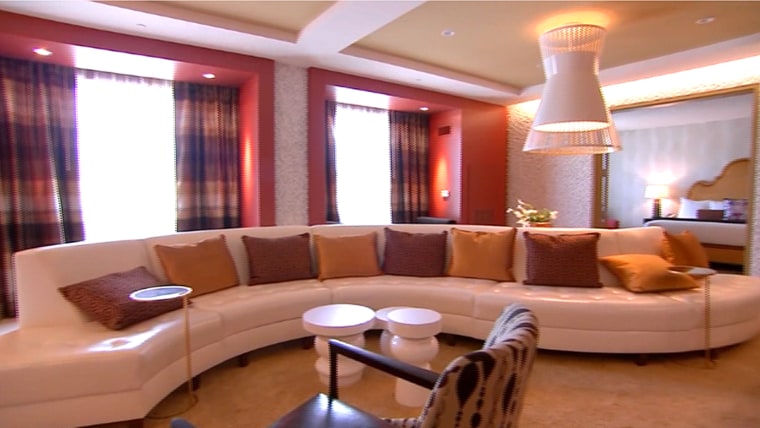 "I can actually see my parents sitting here, my brother, my sister, him, myself, his father," said Presley.
MORE: No blue suede shoes, but Graceland auction offers treasure trove of Elvis rarities
What else comes with the "guest house"? How about a 464-seat theater, a pool and five restaurants serving comfort food? (chicken and waffles, we imagine, are on the menu; Hager said the biscuits were amazing.)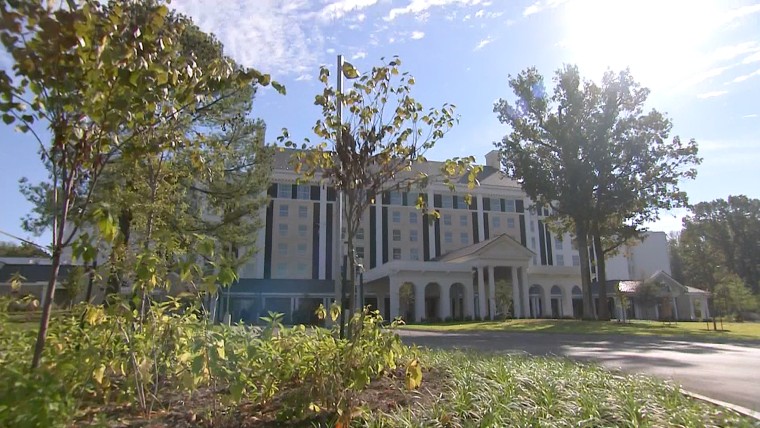 "Graceland is where I really feel [Elvis'] presence," said Presley. "His spirit is there. Where I feel it [in the Guest House] is just the style and design of what he loved."
And Elvis never has to leave the building.
Follow Randee Dawn on Twitter.