In a country where one hotel chain looks exactly like another, it's a thrill when a unique lodging concept doesn't just survive — but thrive.
Built in 1939, the charming Izaak Walton Inn and Resort in Essex, Montana was a modern marvel for its time, and guests continue to flock to the hotel to enjoy the gorgeous scenery, outdoor recreation — and to stay in its renovated train cars.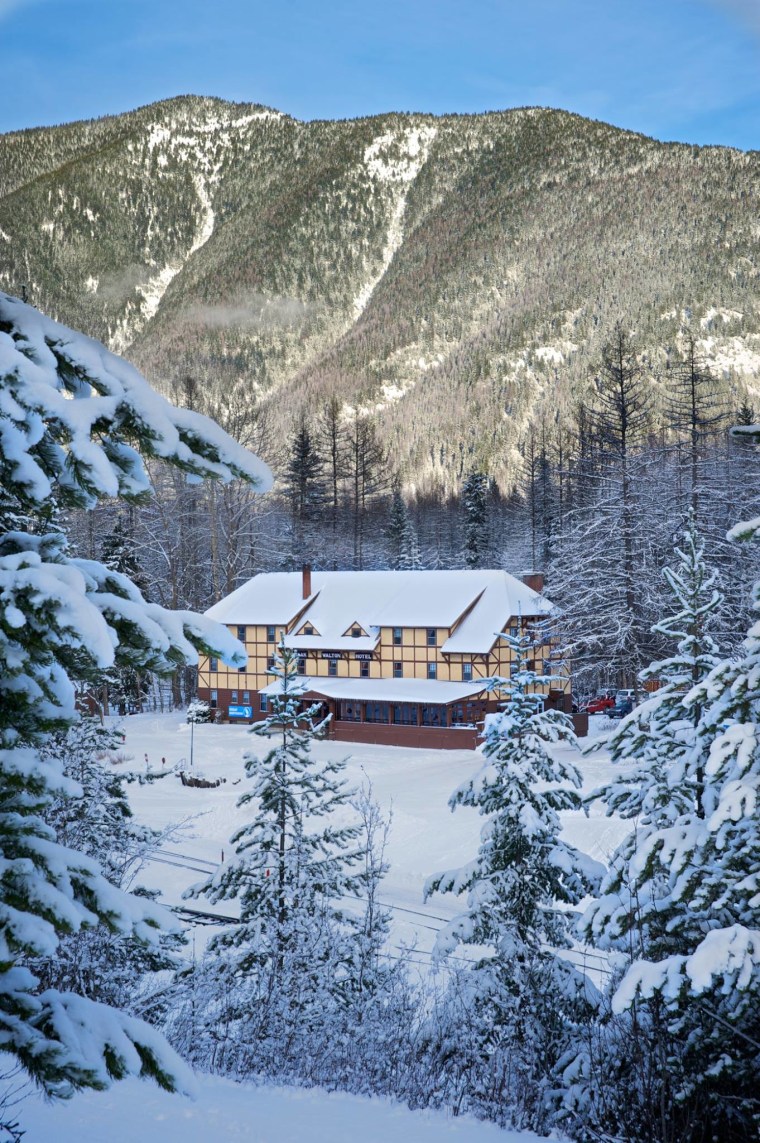 Guests can actually bed down in one of nine authentic caboose and rail cars that the resort tricked out into plush, state-of-the-art cabins.
Getting the trains was no easy feat. Sourced from sellers throughout country, the authentic cars arrived (no suprise) by train and were then craned into placed, says Holly DuMay, the inn's director of sales, marketing and retail.The original five cabooses came in the 80s, and the inn added four railcars in the past five years.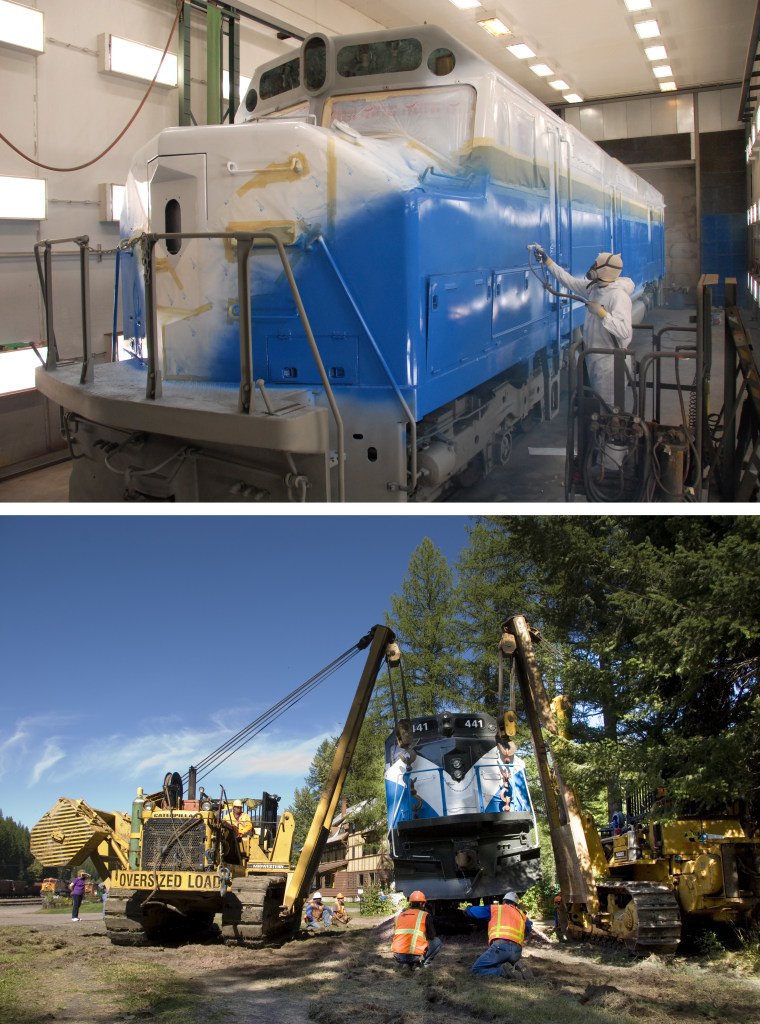 From a construction point of view, unusual shells and tiny interiors presented the biggest challenge to the craftsman and artisans tasked with transforming the cars into luxury accommodations. Custom built-ins like tables, bunks and cabinets made the most of the small space, while authentic train details and elegant accents made each space stunning.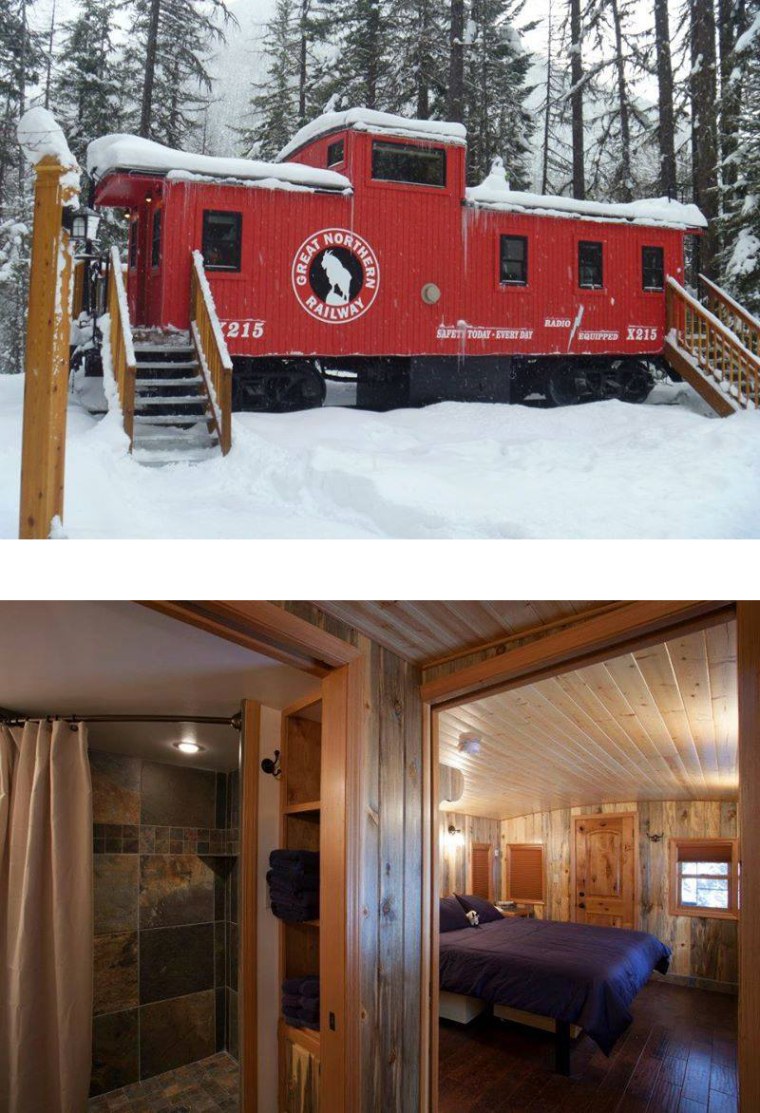 "We really tried to keep the rail theme consistent while upgrading with the highest possible finishes," says DuMay citing hardwood paneling, slate tile and granite as a sample of many materials used in the renovations.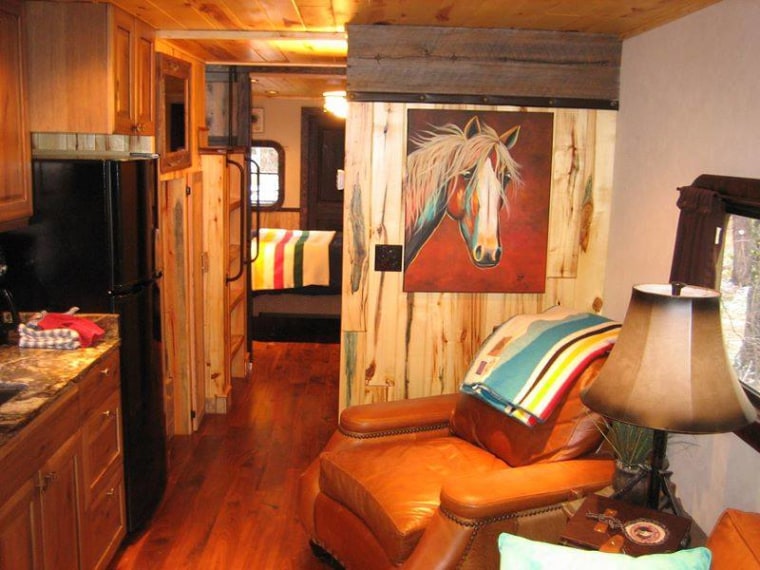 According to DuMay, the Great Northern 441 Locomotive is one of the most popular units. The rustic retreat features built-in skylights and a king-sized bed. The well-appointed Northern Pacific Caboose is a family favorite, boasting a plush master bedroom along with two sets of bunk beds. The JJ Caboose mixes turquoise, birch and barn wood and recycled leather for a colorful and cozy queen-sized hideaway, while the Great Northern x215 Caboose (one the newest additions) features a king bed in the master along well as a full-sized sleeper up in the cupola.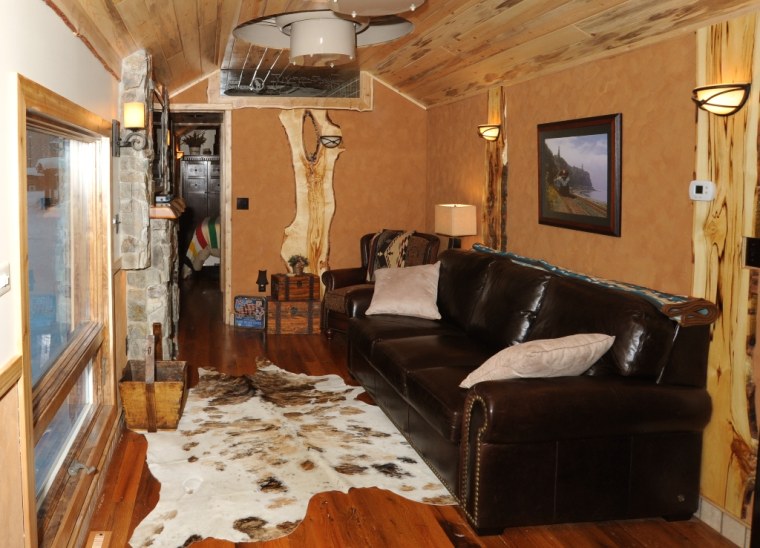 Though less opulent, the basic cabooses situated in the hills across from the rail yard and tracks do offer guests something special: a perfect perch for spotting trains. Every time a train goes by, staff and hotels guests wave.
"It's a tradition," says DuMay.