Try explaining "flipping a house" to a 5 year old, and the reaction is priceless.
Carter King was told that a huge project was being orchestrated just for him, and he exclaimed, "I have never seen an upside-down house!"
His mom Laura told TODAY.com that she doesn't know if he fully grasps the whole 72-hour home renovation in his honor, but that she could tell he was enjoying being the center of attention. "He was doing a handprint at the house [when construction began], and it was like pulling teeth to get him to leave," she said.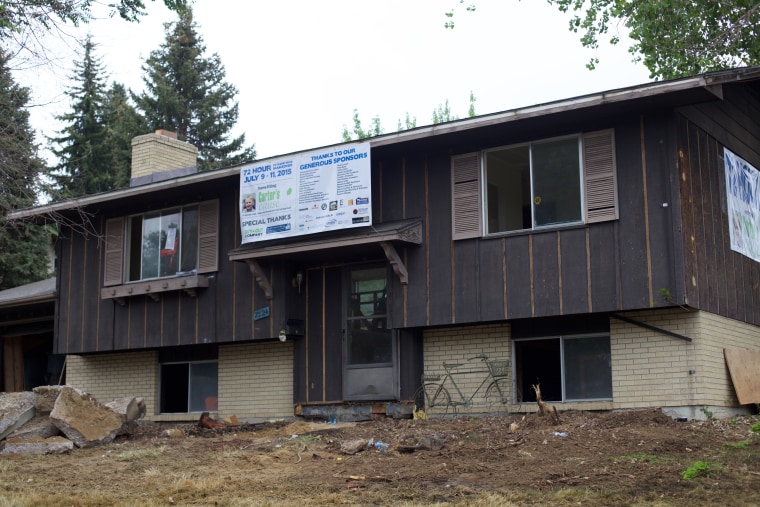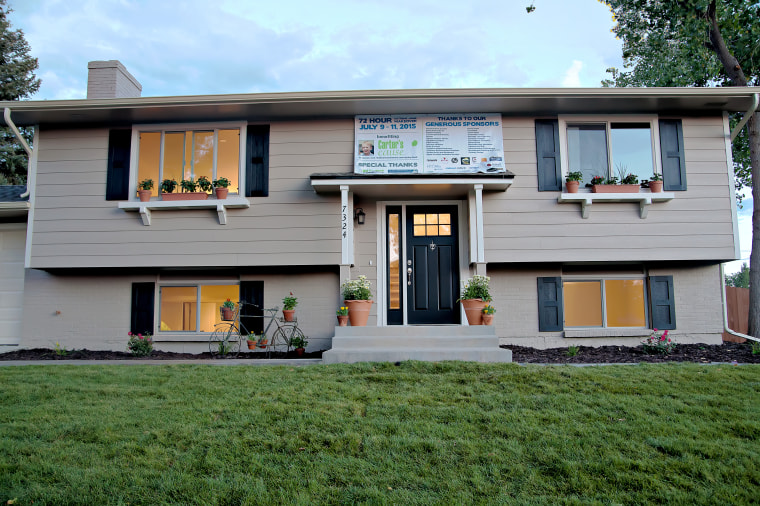 Several volunteers spent July 9-11 renovating a home in Centennial, Colorado, in hopes of raising money to help the King family pay for Carter's soaring medical bills.
"He's been running fever since late October," said Laura King, who lives in Parker, Colorado. He's also been suffering from bad headaches, screaming fits, and gets pretty emotional. "So we took him to see the doctor, and they did blood work," she said.
The medical team could see that there's something wrong with him and his immune system, but haven't been able to make an official diagnosis yet. Because of that, the family's insurance isn't paying the bills, and so far they've had to pay around $175,000 out of pocket.
"We had a friend whose son passed away from brain cancer, so he's been an emotional support recently," King said. And he was also the one who reached out to Doug Perry, general partner of The Buy-Out Company which buys, renovates and resells homes in the area.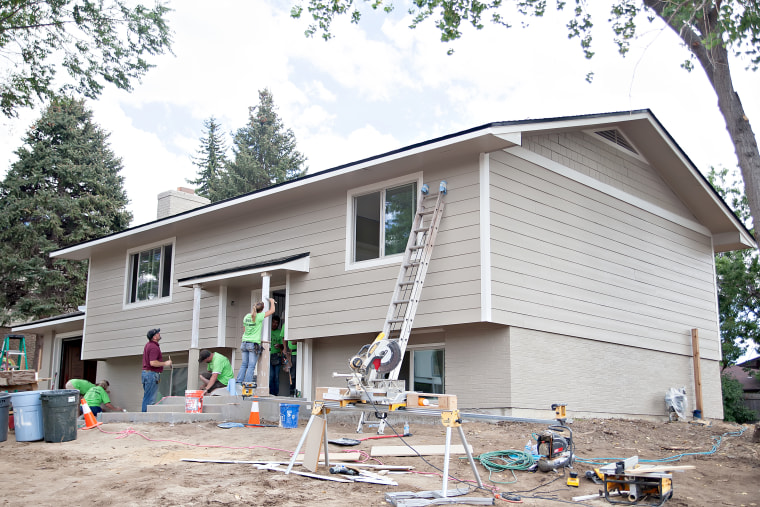 "He told me about their situation and wondered if there was something we could do to help," Perry said. "I just felt like it must be so difficult having a sick child and having a financial part of it as well. I could just see the stress."
Perry and his team purchased a home for $200,000 and hope that they'll be able to sell it for a profit of at least $100,000, all of which will be given to the King family to help with Carter's bills.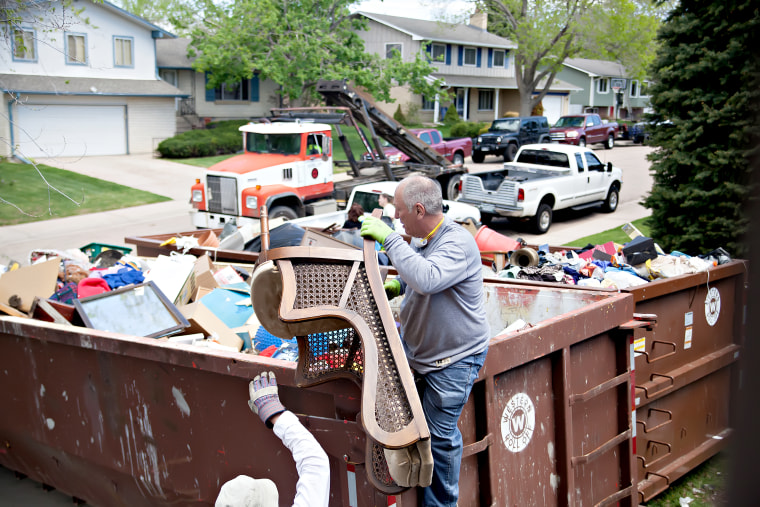 The company does home renovations all the time, but most take at least a month to finish, Perry said. "We really haven't done anything quite like this."
Most of the supplies and home fixtures used to make over the house were donated by various companies. As for the improvements they made, the list goes on and on. On the exterior, the team added a new roof, siding, windows, doors and a large deck. On the inside, they added hardwood floors, tile in the bathrooms, new cabinets and countertops, and upgraded the light fixtures.
"People have been so good," he said. "A lot of the volunteers have been employees from our company, but I also met a lot of new people at the job site."
King added that the number of volunteers (around 100) has overwhelmed her enough to where she's practically speechless when it comes to expressing how grateful she and her family are.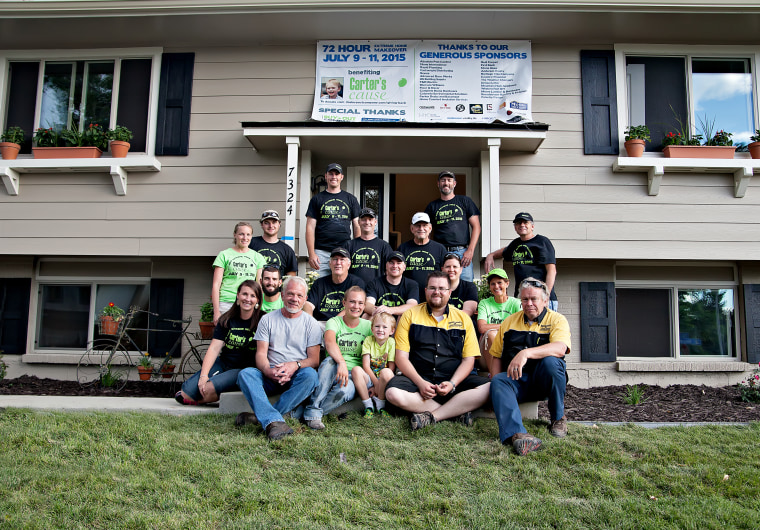 "It's an insane feeling knowing how supported we are," she said. "When I was telling my mom about it, I compared it to a rip tide, except we just keep getting piled on with generosity and blessings."
The property goes on the market Tuesday, July 14, and there will be an open house on Saturday, July 18. You can find out more about Carter's Cause and the home improvement project here.