Remember the Polly Pocket craze in the '90s?
The dolls were tiny (less than an inch high), so they were the perfect size for little hands to hold and came with their own cute, portable houses. What's not to love?
While they may be miniature, those toys can now fetch big bucks online. Not every old Polly Pocket toy is valuable, but certain sets can sell for hundreds of dollars on eBay and other sites.
For instance, this birthday-themed set recently sold on eBay for $299.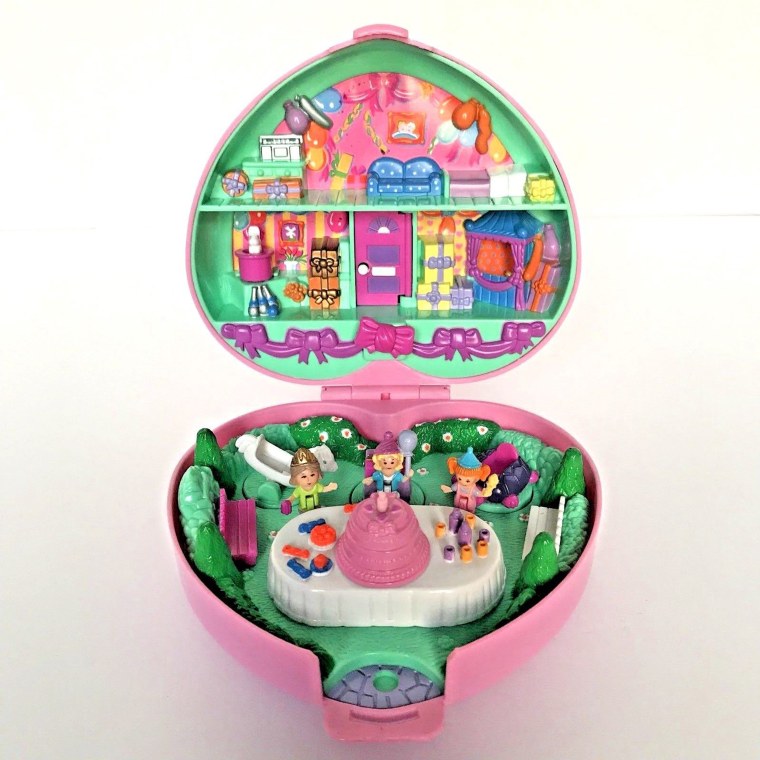 The most valuable vintage Polly Pockets were released between 1989 and 1998, when the British company Bluebird Toys still owned the brand. Bluebird created more than 350 Polly Pocket sets, including cottages, amusement parks and castles for Polly and her little plastic friends.
The Magical Mansion set (which we can personally confirm was the coolest one … it had a spinning dance floor and the roof lit up!) recently sold on eBay for $90.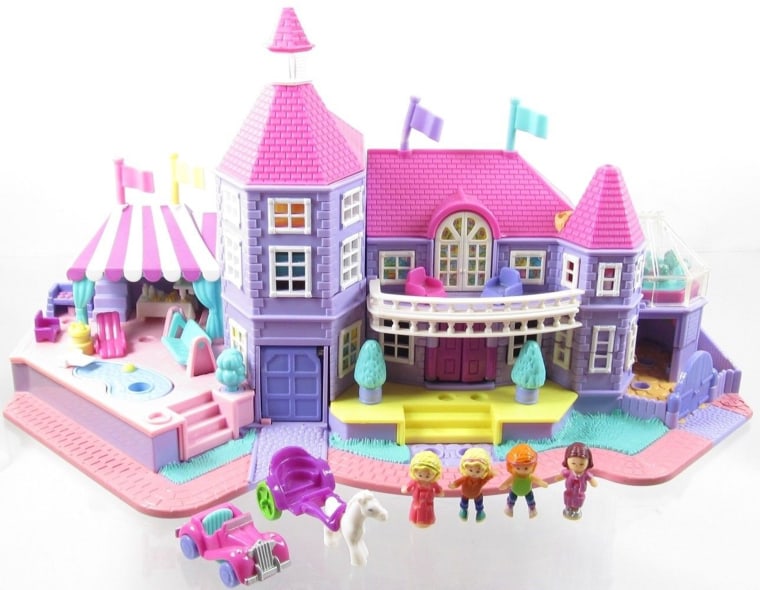 Mattel acquired Bluebird Toys in 1998 and drastically overhauled the look of the dolls, increasing their size and giving them removable clothes and accessories. In short, they don't really resemble the original Polly Pockets at all. That's why collectors are usually looking for originals from the pre-Mattel era.
Another aspect to look for is if the toy is still in its original packaging; those seem to fetch the best prices on eBay. This mint-condition Fairy Light Wonderland set sold on eBay for $455.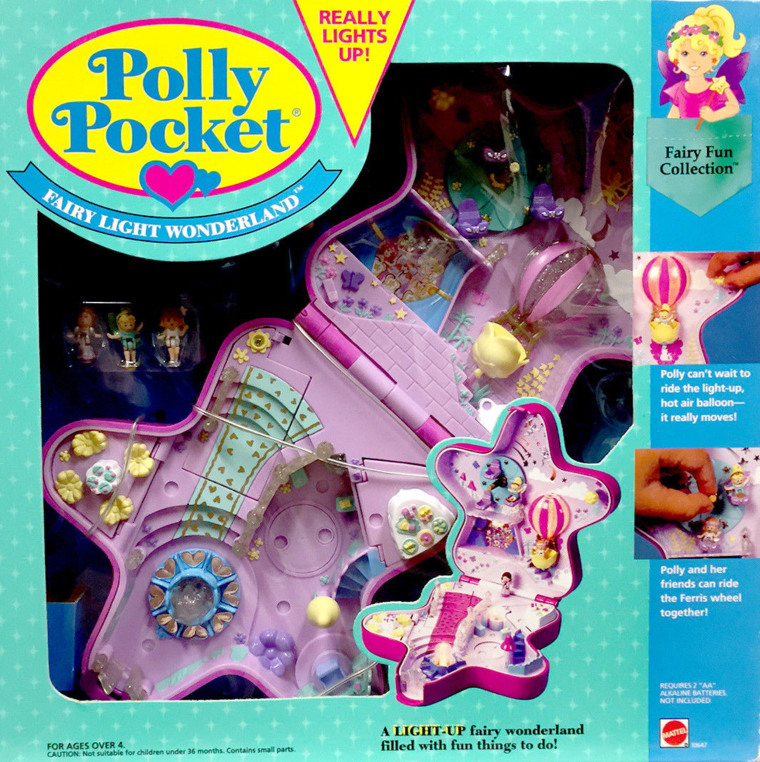 And this compact play set in its original box recently sold on eBay for $305.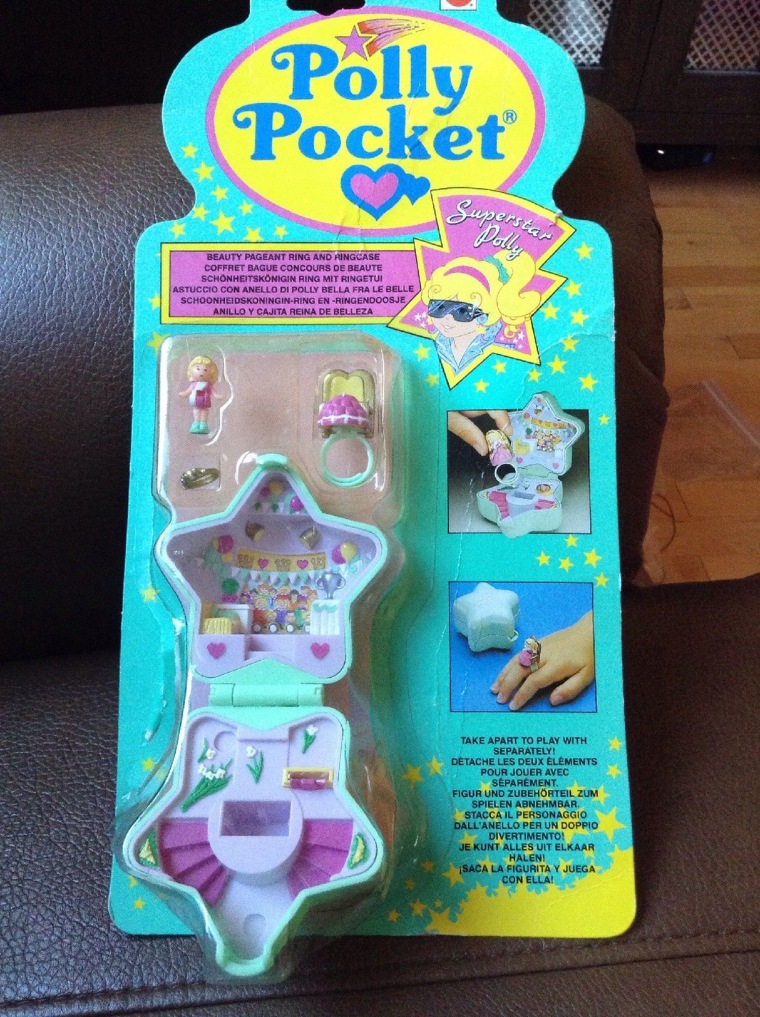 If you're looking to cash in on your old Polly Pockets (or if you want to add to your collection), eBay offers a helpful online Polly Pocket collector's guide.
Sets that have all their original dolls and accessories are, unsurprisingly, more valuable than ones that are missing pieces, according to eBay, so see if you can shore up all those little plastic components before putting the set on the market.
Also, cases that are un-scuffed, un-cracked and have working hinges command the best prices. If your old Polly Pocket is in great condition, note this in your listing.
This bouncy castle set in mint condition with the original dolls recently sold for $145 on eBay.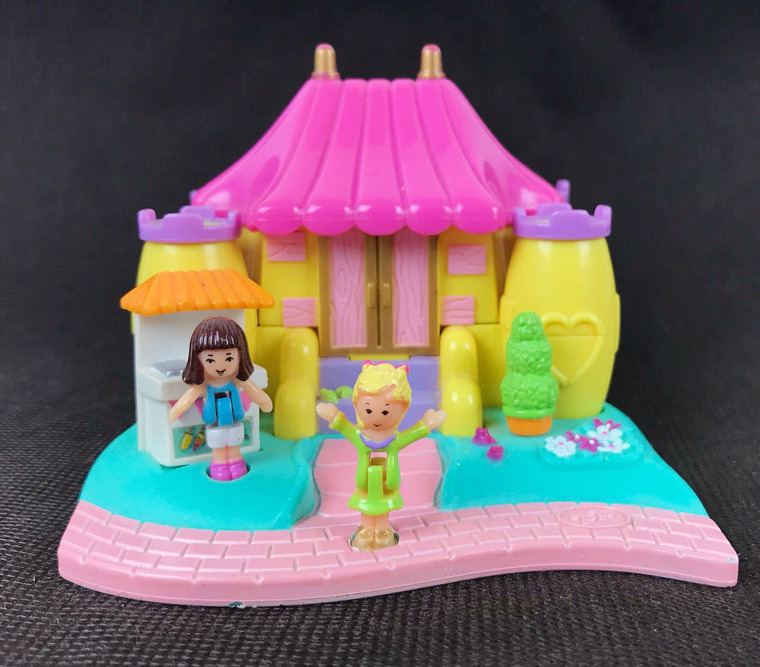 How do you figure out what to charge for your Polly Pockets? eBay recommends checking completed sales of the model you're selling, to get an idea of the current market value. People can put any outrageous price they want on the toys, but checking the actual sale amounts will give you a better idea of what you can realistically charge.
If you have tons of old Polly Pockets, you can also try selling them as a lot. One lot of 69 sets sold for $895 on eBay back in November. That's only about $13 a set, but it really adds up when you sell them as a group.
Even if you don't have many sets to sell, there's a market for the individual dolls on eBay. Most of the plastic dolls we've seen recently have fetched between $5 and $8. This one recently sold for $7.50.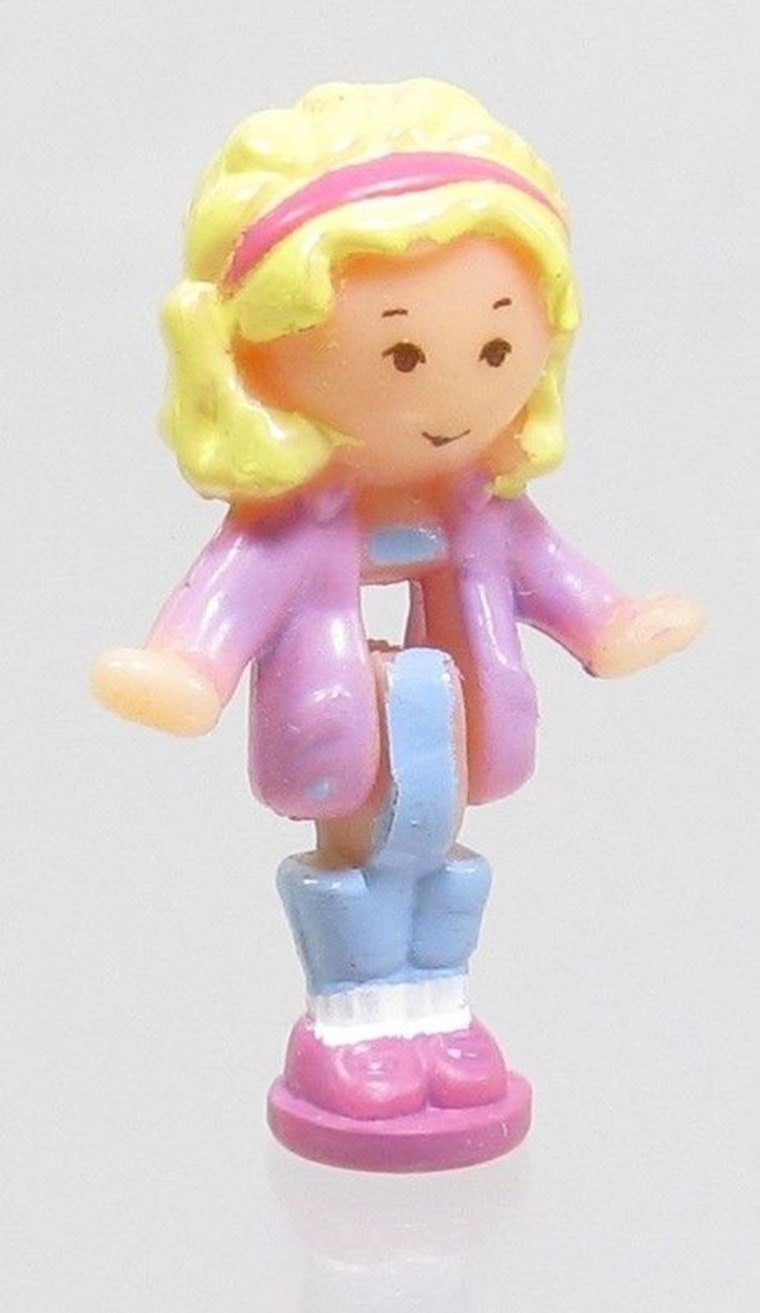 Again, it doesn't seem like much, but if you have a bunch of random Polly Pocket dolls lying around, you could turn them into a nice little chunk of change.
Bottom line, those Polly Pockets in your basement probably aren't going to pay off your student loans — and for every set that sells for $300, there seem to be dozens of sets that only fetch $10 or $20. Still, if you have the right ones in great condition, you could line your pockets with a little extra cash.
Then again, if you're feeling nostalgic and want to hang onto them — in all their magical, miniature '90s glory — that's OK, too!