Sometimes you don't even have to hit the road to feel like you're on an adventure. That's the vibe of this vintage Airstream, thanks to its whimsical renovation.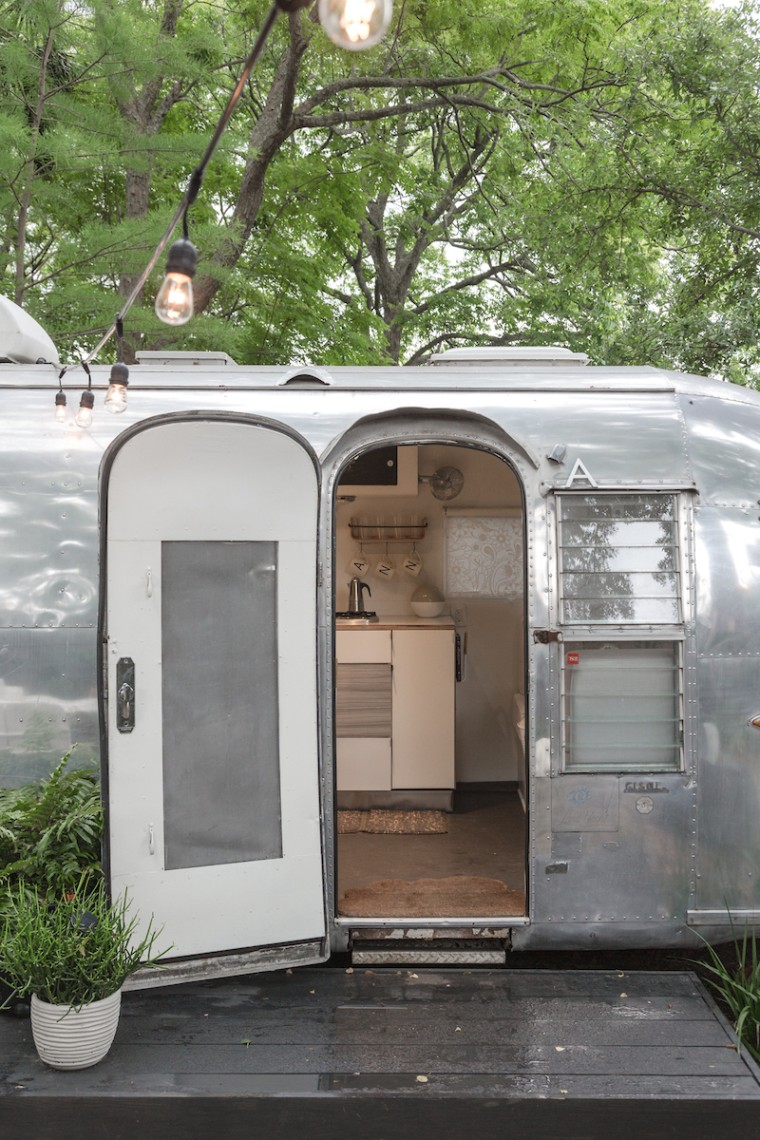 Interior designer Jill Dupre of New Orleans took on the project in 2014 after purchasing the trailer for $2,200. After six months of major work and about $4,500 worth of updates, the 160-square-foot structure (which she named "Ann" after her grandmother) is now a bright and cheery space that's giving us serious wanderlust.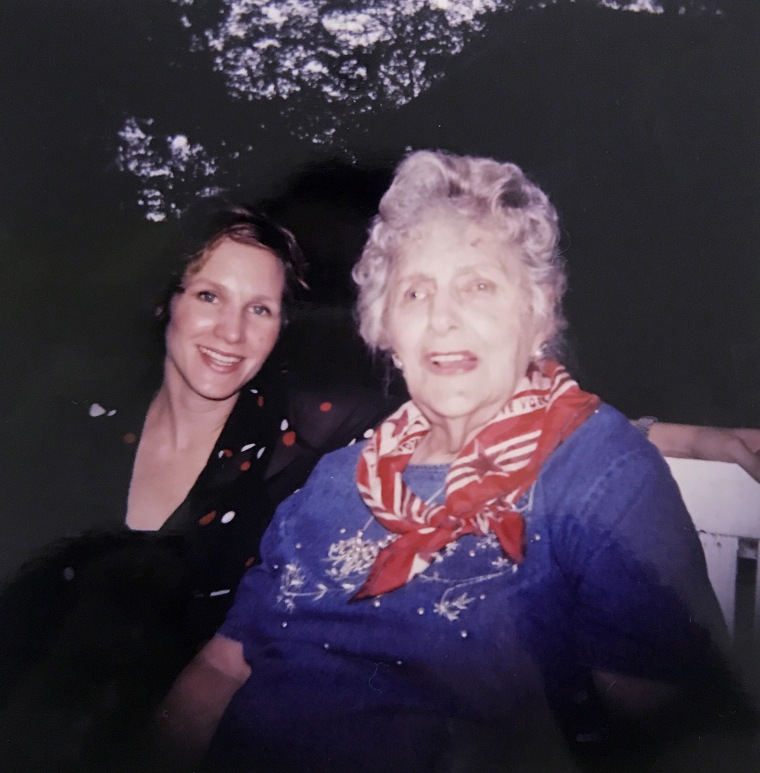 To start, Dupre gutted pretty much everything — except for the original upper cabinets, two twin bed bases, closets and shower configuration. She added new plumbing, flooring, appliances and AC/heat.
In the kitchen, she put in a white Ikea cabinet on the lower portion and painted the original upper cabinets with chalkboard paint.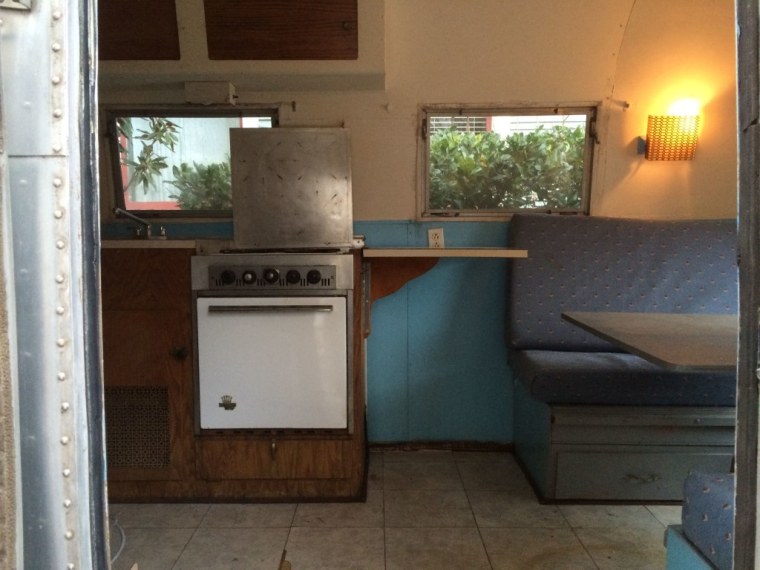 The dining area has a boat hydraulic pedestal table that can move up and down. So it's not only an area to eat at, but can become a double bed when it's lowered and covered in cushions.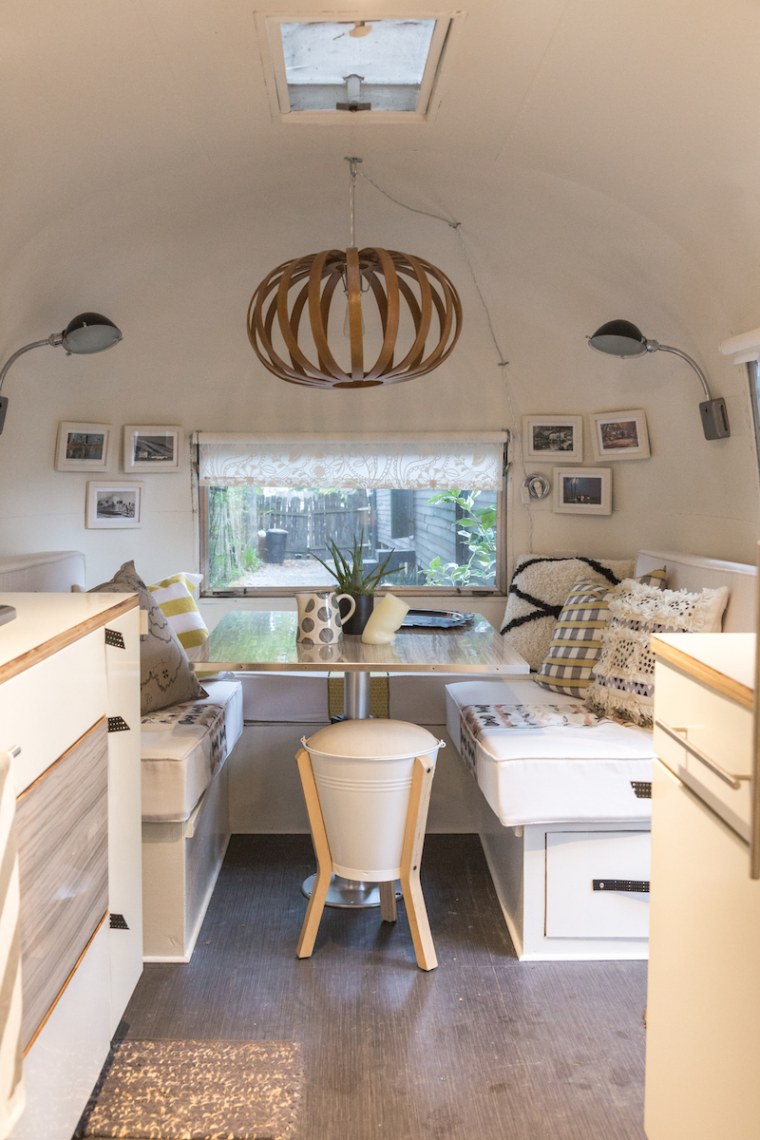 For the main bedroom area, Dupre covered the wall with Eskayel wallpaper which she says started the creative process for the trailer's interior design. "Everything was added after that was chosen," she said.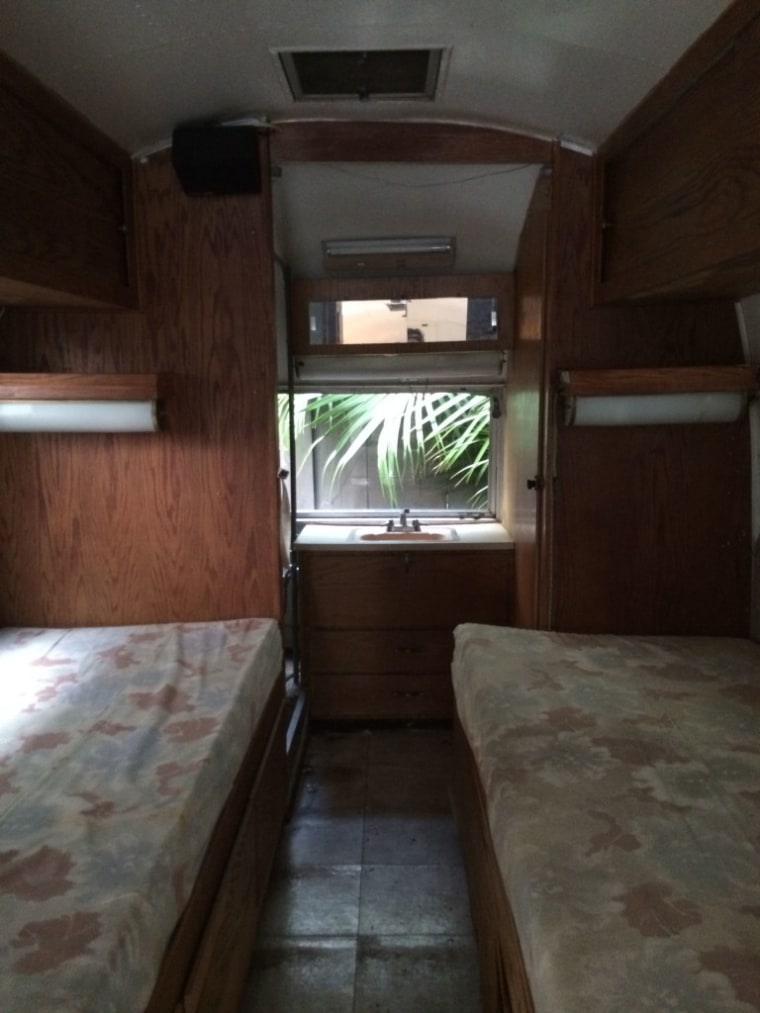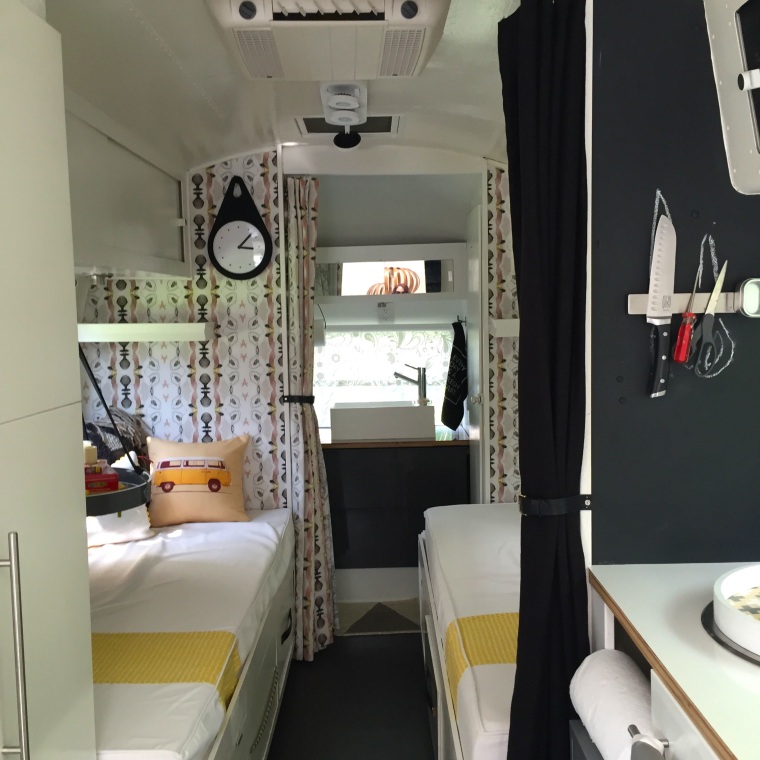 The matching curtain fabric, which separates the beds from the bathroom, is tied back with a fashion belt from Target. The belt hack was also used in the bathroom to hang the toilet paper roll up above the sink. "A very inexpensive idea," she told TODAY Home.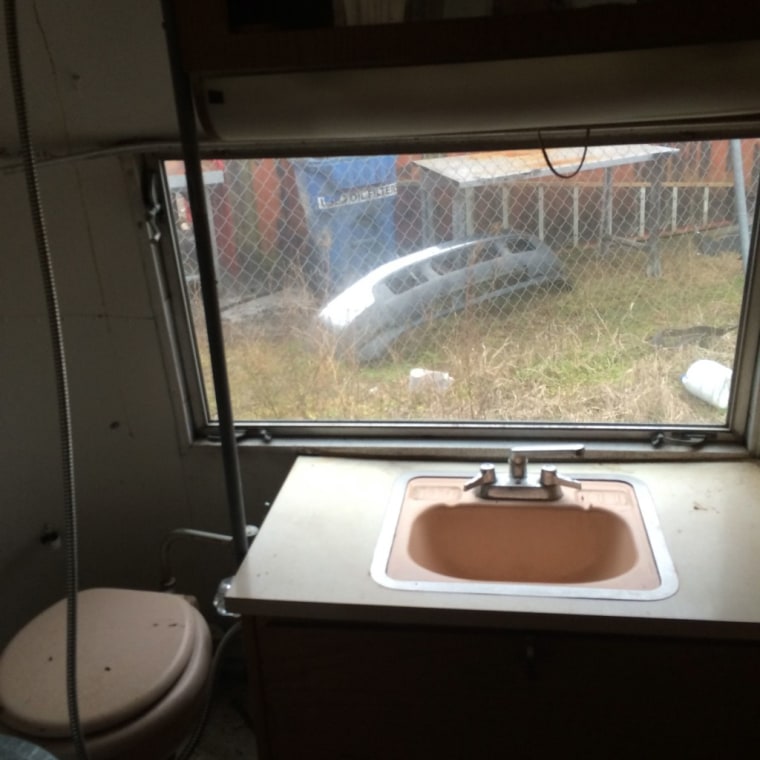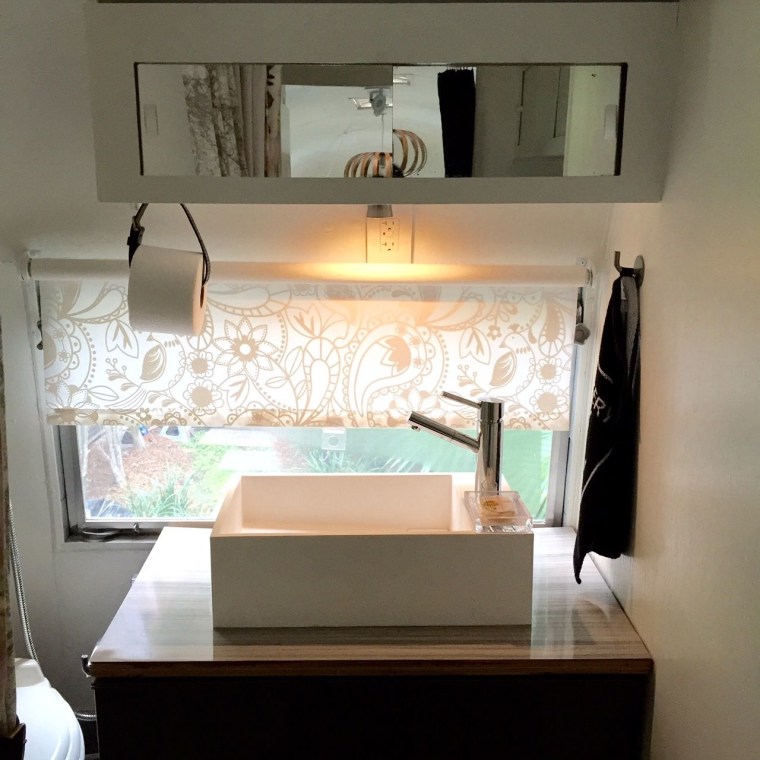 Touches of travel-themed decor are scattered throughout the trailer, including vintage Airstream postcards which Dupre's cousin found in a storage room at the Dallas Museum.
"At the time we got the trailer we planned on traveling in it once we renovated it," Dupre said. "Then we realized we weren't really cut out for RV life. Not enough time, and terrified of driving it around!"
So, the trailer now sits in the backyard of a rental property that's available on Airbnb. Not only does it provide additional guest accommodations, "It is very charming and makes the backyard a very unique space," she said.
See more before and after pictures of this adorable Airstream at jilldupre.com.