It isn't always easy to unload a mansion, and some stars are learning that the hard way. It's tricky to find the right millionaire who shares your taste in equestrian facilities or wrought-iron staircases — just ask Sheryl Crow, who has cut the price on two of her homes in the past year.
Things get even tougher if your place is, say, in Idaho, like Bruce Willis'. It's a beautiful home, but finding the right buyer has meant chopping millions off the price.
Here are some other recent price reductions on unique, celeb-owned spaces:
Celine Dion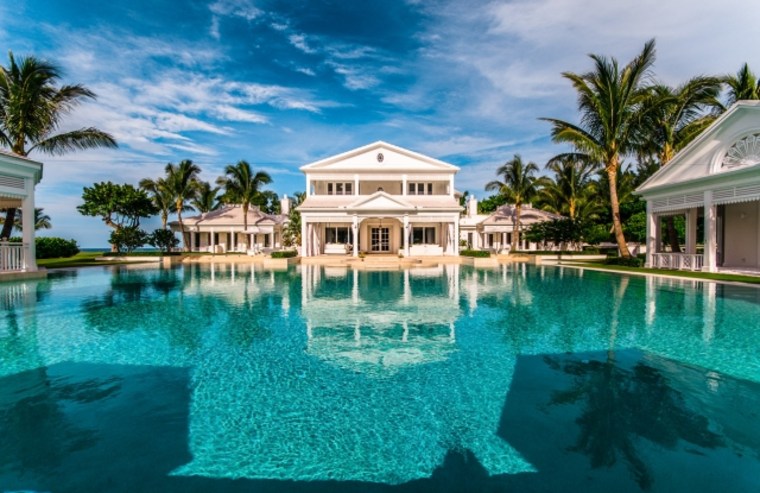 Admittedly, it would be tough to find a good comp for this Bahamas-style estate with a water park and more than 400 feet of oceanfront property.
That is Celine Dion's pickle as she tries to sell her amazing 13-bedroom, 17-bath, 22,775-square-foot oceanfront estate in Hobe Sound, Fla.
The pop superstar listed the property first for $72 million, but last month chopped the price by almost $10 million, to $62.5 million. The estate really is one-of-a-kind, with multiple buildings and pavilions, a golf range, a tennis court, three pools with slides and a lazy river for the kids.
Dave Navarro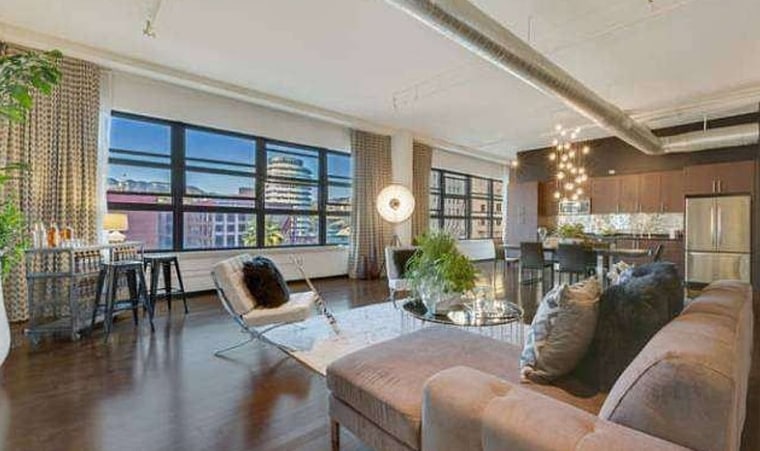 Guitarist Dave Navarro just cut the price of his rock-inspired studio loft in Hollywood, with views of Capitol Records and the Hollywood sign.
He had the 1,570-square-foot bachelor pad decorated after his split with Carmen Electra, and his agent, Skyler Hynes of Coldwell Banker, has been working hard to market the apartment. The home even comes with a white vinyl daybed Navarro had custom-built for the space.
The price drop brings the home, which Navarro bought for $1.04 million in August 2007 and originally listed for $949,000, down to $899,000.
Spike Lee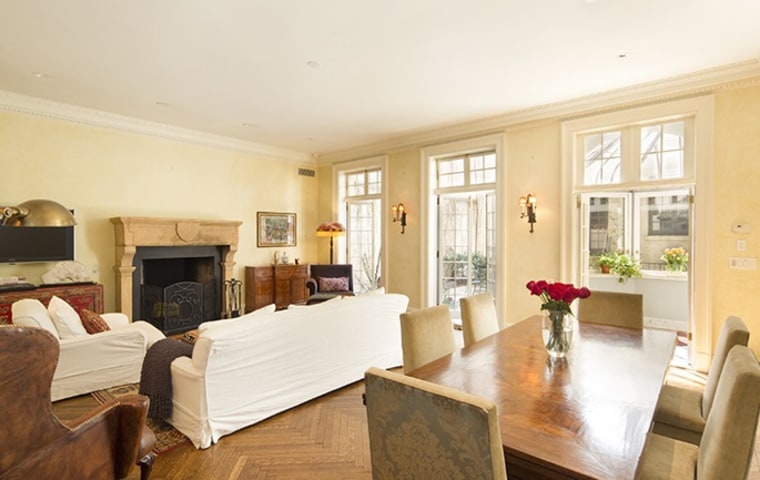 Director Spike Lee chopped the price on his storied town house on Manhattan's East Side this week, relisting the property for $28.5 million, down from $32 million.
The three-story Spanish-style stucco home appeals to a variety of people, if history is any guide. Besides Lee, it has been home to a burlesque dancer and the daughter of a Vanderbilt — not at the same time.
Richard Gere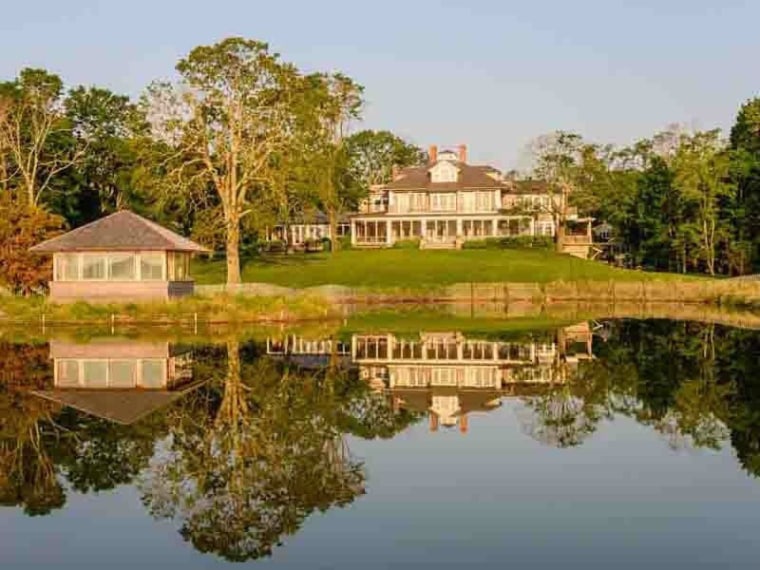 Richard Gere and his wife of 11 years, actress Carey Lowell, are reportedly divorcing. That may help explain the $9 million price cut on the couple's Hamptons estate, Strongheart. The "Pretty Woman" star listed the 12,000-square-foot waterfront house in July for $65 million, two months before reports surfaced that he and Lowell were calling it quits.
According to reports, Gere doesn't like the hubbub of The Hamptons, anyway, and prefers the tranquility of the couple's home in Bedford, NY.
The renovated and expanded 6-acre estate, now priced at $56 million, has 12 bedrooms, 12 bathrooms and a stunning view of the water. The grounds include a teahouse by a pond and two additional guesthouses.
More from Zillow:
'Game of Thrones' Villain Lena Headey Buys a Fixer
Robin Williams Puts Napa Estate Back on Market