Roses and chocolates are lovely and delicious, yes. But this Valentine's Day, give your sweetie (or yourself!) a thoughtful DIY gift that's sure to inspire Instagram hearts.
Burlap garland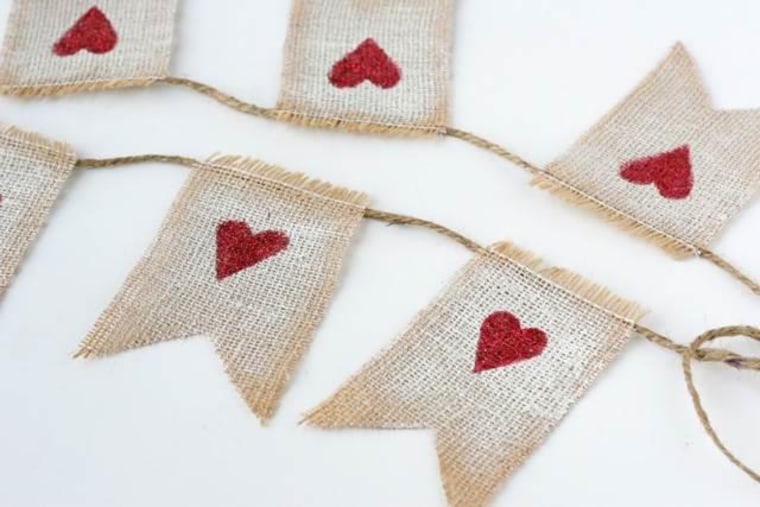 Burlap, paint and twine are the basic, easy-to-find materials behind this rustic banner. Hang it on a mantle or in a window to show your holiday spirit at home — and whip up a second for a loved one. Find the instructions here.
Valentine's Day votive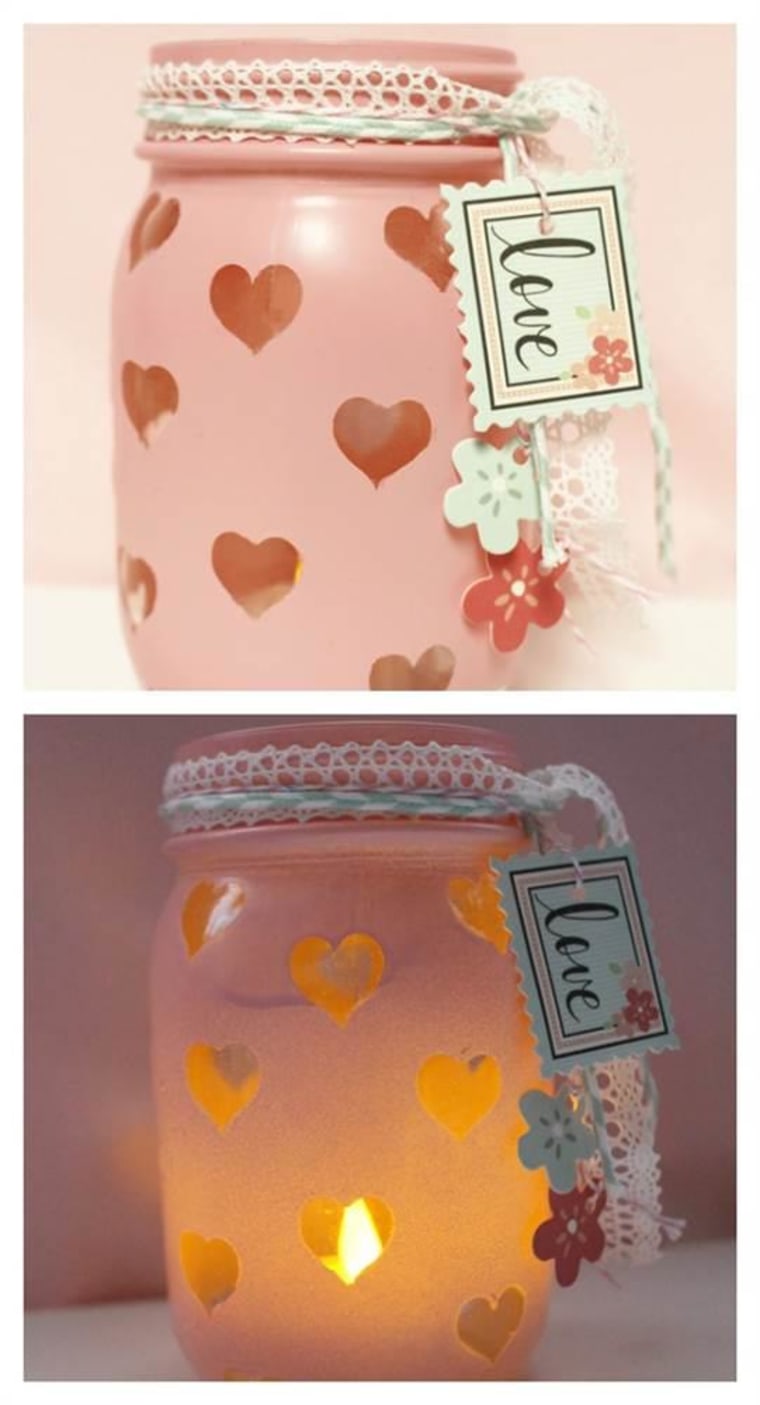 Nothing like candlelight to set the mood for romance! Make a super cute holiday votive using a mason jar, tea light and some heart-shaped stickers. Et voila — instant mood lighting. See how you can get the same look here.
Yarn-wrapped letters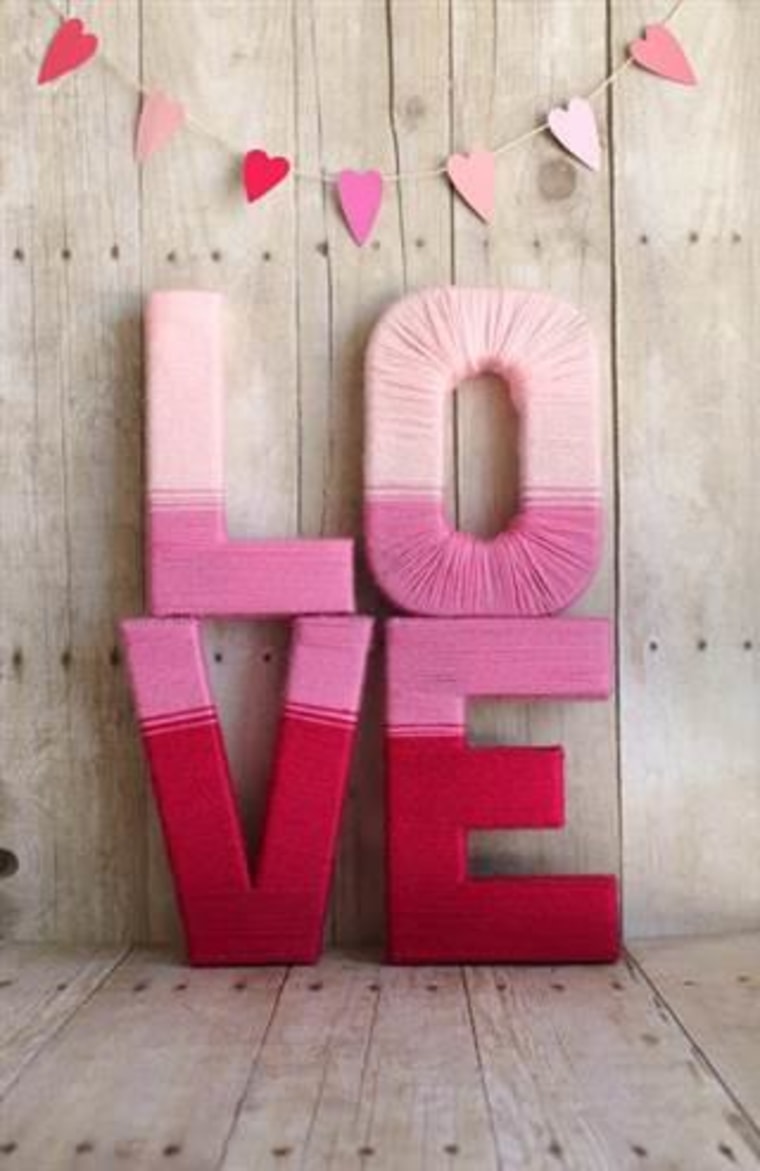 Spell out your love with this simple project, which involves wrapping cardboard letters with yarn for a cheerful décor piece. Use three colors (or more) for an on-trend ombre effect. Learn how to make your own here.
Valentine's Day wreath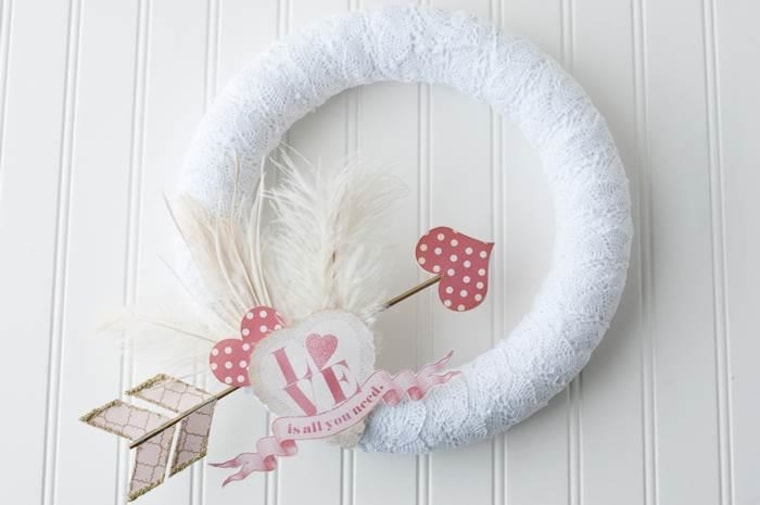 Welcome cherished guests to your door with a festive holiday wreath. Bonus: Use the lace-wrapped wreath foundation for any holiday throughout the year by changing up the decorative details. Find the tutorial here.
Balloon surprise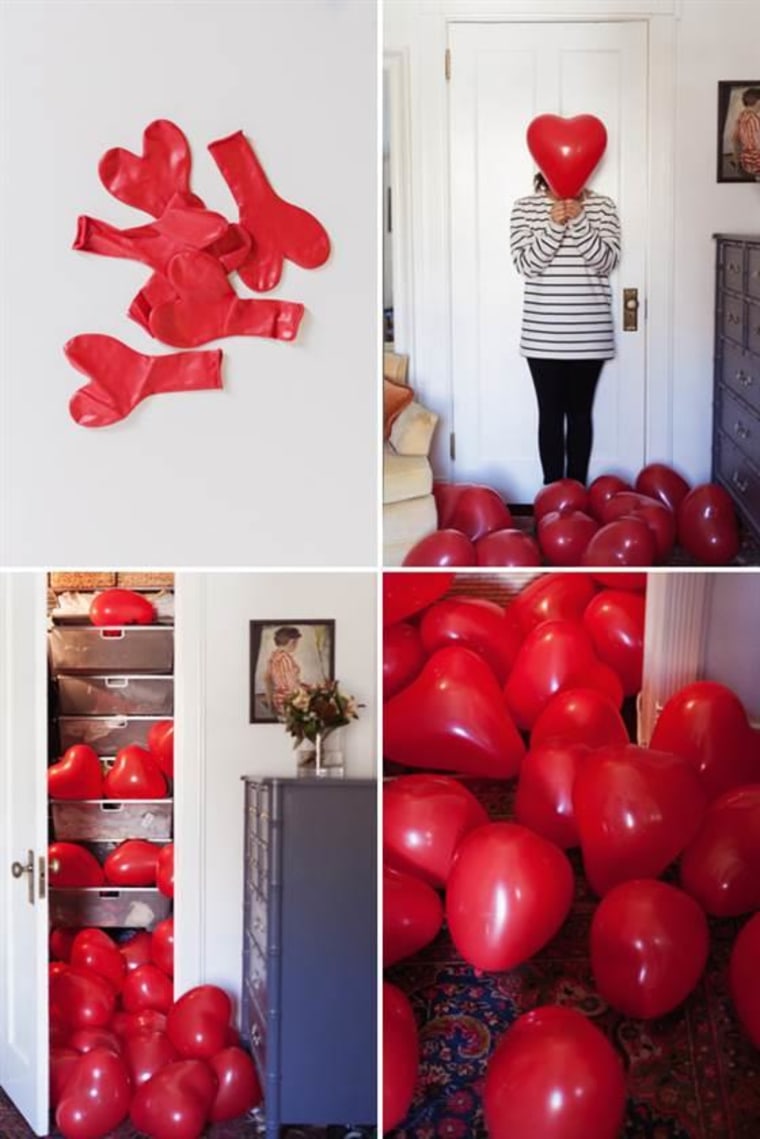 All you need to pull of this sweet surprise is a bag of balloons and crazy lung power. Just inflate as many heart-shaped balloons as you need to fill a closet, cupboard, or other small space — and wait (with a camera) until your loved one opens the door and is showered with love. See how blogger Jordan Ferney pulled it off here.
Alesandra Dubin is a Los Angeles-based writer and the founder of home and travel blog Homebody in Motion. Follow her on Facebook, Instagram, Google+ and Twitter.