Slide into your next vacation with lodging that everyone in your family, kids and adults alike, can get behind!
These five properties include built-in slides, and you can actually enjoy them for your next family trip. Who needs expensive amusement park tickets when you have a cool amenity like this right in your vacation house?
1. Red Sands Ranch, Mason, Texas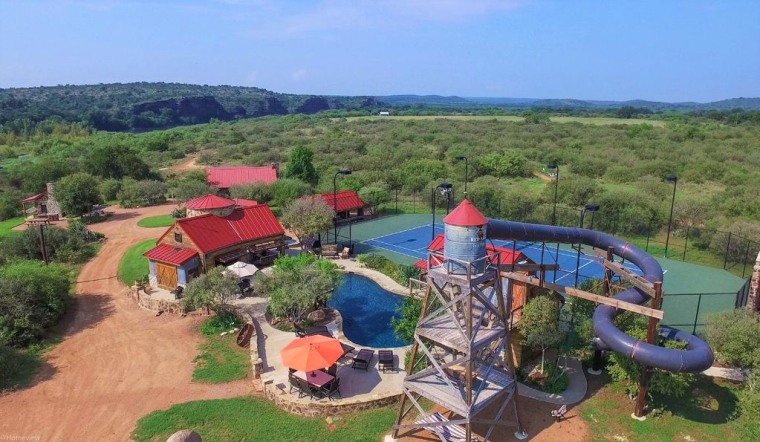 This working cattle ranch has a four-story water slide that twists and turns and shoots you right into the pool. Other fun amenities include a tennis court, basketball court, game room and, as the property listing teases, a "secret mine shaft cave that comes with a little surprise inside the kids will enjoy."
2. Disneyland Saltwater Slide House, Anaheim, California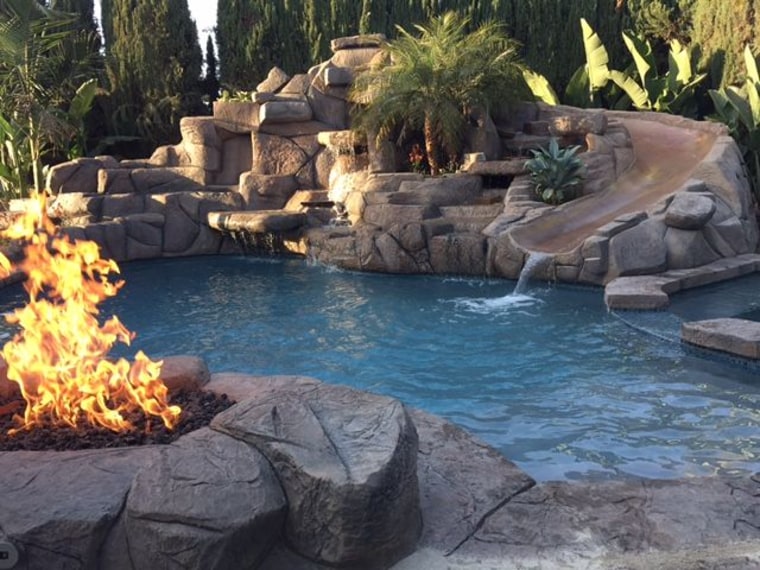 Slide into this lagoon salt water pool with a 25-foot water slide. The resort-style backyard isn't its only selling point, though. The house has themed rooms including the "Jungle Book" master bedroom and "Rapunzel's Tower Room" bedroom. Another bonus? It's only a 10-minute walk to Downtown Disney and the Disneyland Monorail entrance.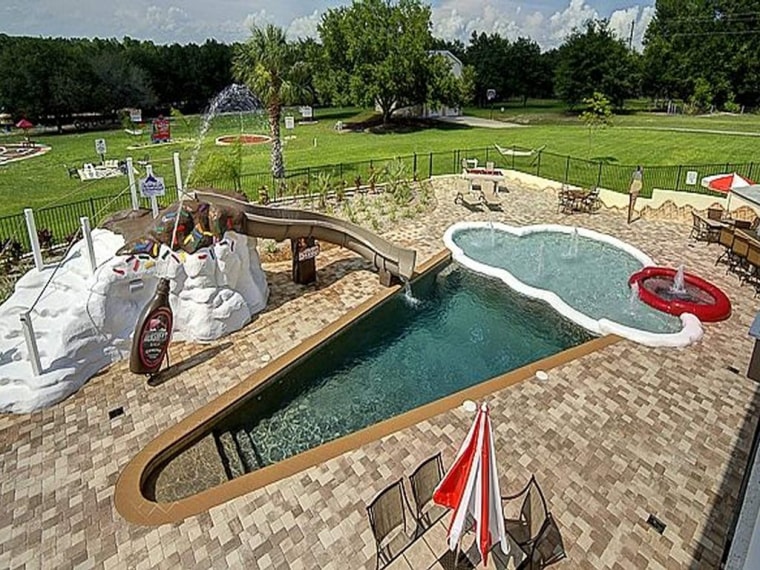 Yes, that's a giant bottle of Hershey's chocolate syrup squirting water onto the slide that leads to the ice cream-shaped pool — and the house just keeps getting sweeter.
There's a candy-themed mini golf course, human Candyland board, indoor carnival games booth and a 1,400 square-foot karaoke night club with disco lighting. Each room also has its own delicious theme, including Hershey's, Coca-Cola and Milky Way.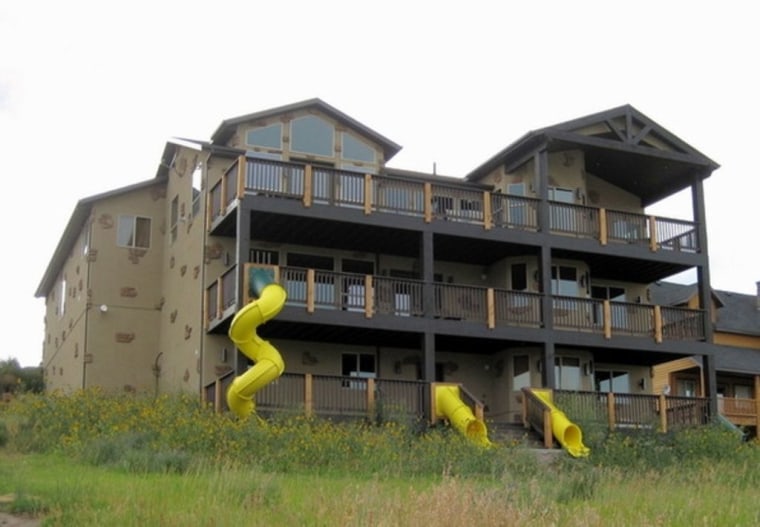 If pools aren't your thing, this house has some serious indoor slides that will bring out your inner kid and entertain your young ones. Slide from level to level, play in the indoor playground or go down the exterior slides. The home also has a movie theater with stadium seating, kid-sized climbing wall and a basketball court.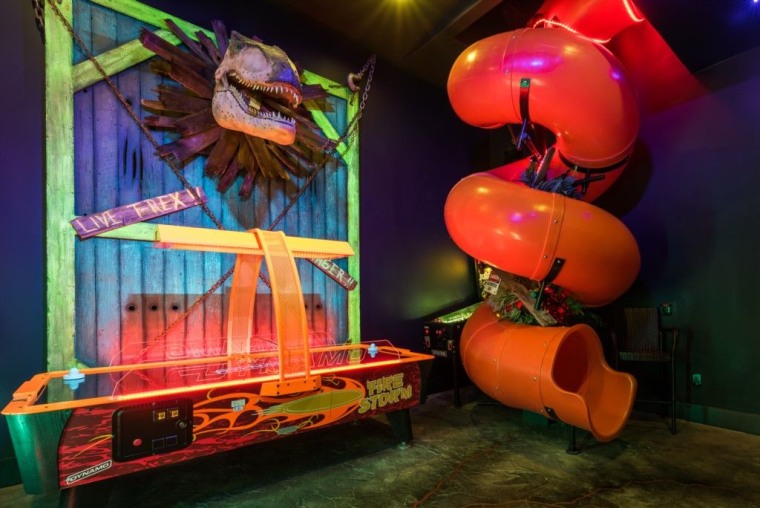 Here's a fun, twisty indoor slide that puts you right into a cool dino-arcade that has a life-size T. rex in it. The rest of the house is just as awesome. There's a "drive-in" theater that features a queen-sized truck bed and projector, pirate-themed bedroom and a gorgeous pool.