You don't have to be a cooking enthusiast to enjoy these products!
The International Home and Housewares Show took place this week in Chicago, and Sissy Biggers searched the popular gathering high and low for the latest and greatest kitchen gadgets. She came by Studio 1A to reveal her top picks — all while sporting a fabulous sequence apron from Lizzie Boutique.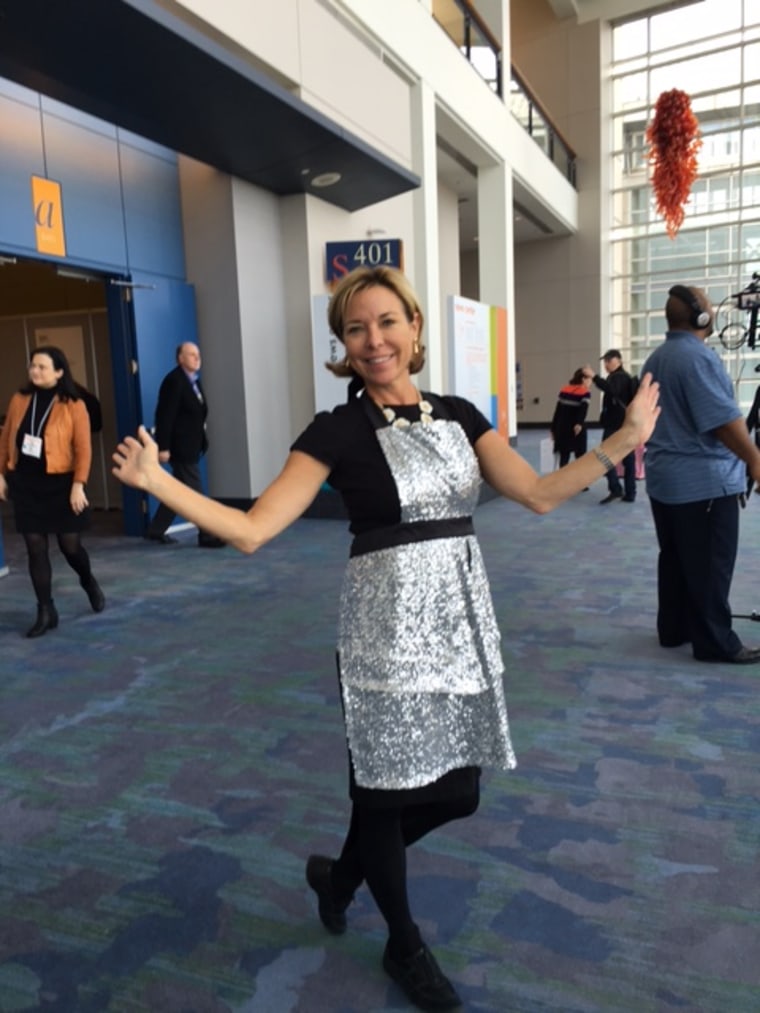 See what she rounded up below — and how you can add the products to your own home.
1. 3-in-1 Spiralizer, $49.99, Hamilton Beach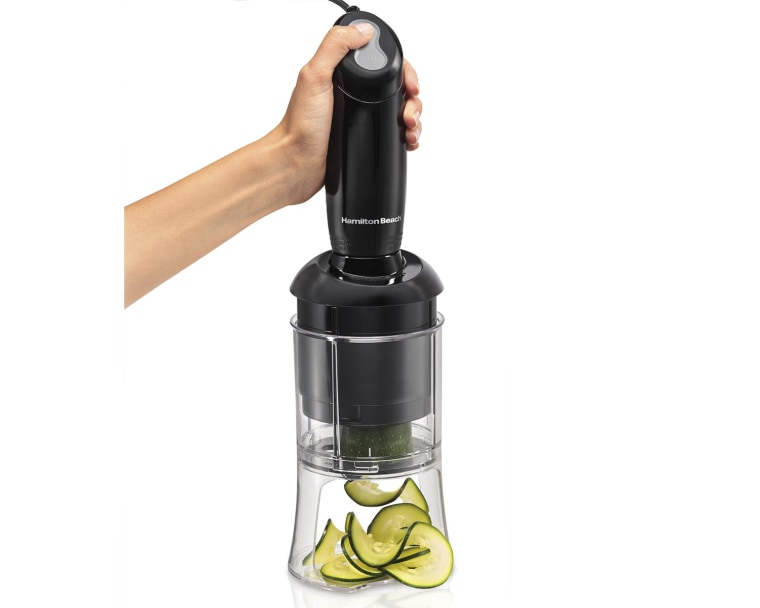 We couldn't count how many spiralizers there were at the show, so we went on a hunt for the best! Spirilized veggies are a hot trend now for healthy eating — and grocery stores are selling prepackaged spirals at quite a markup. Now we have the first electric spiralizer by Hamilton Beach, a company known for giving consumers what they want in the kitchen. Now you can easily create long, nearly continuous "ribbons" or "strings" of zucchini, potatoes, apples, cucumbers and more at home.
2. Creazy, $15.00, Cookut.com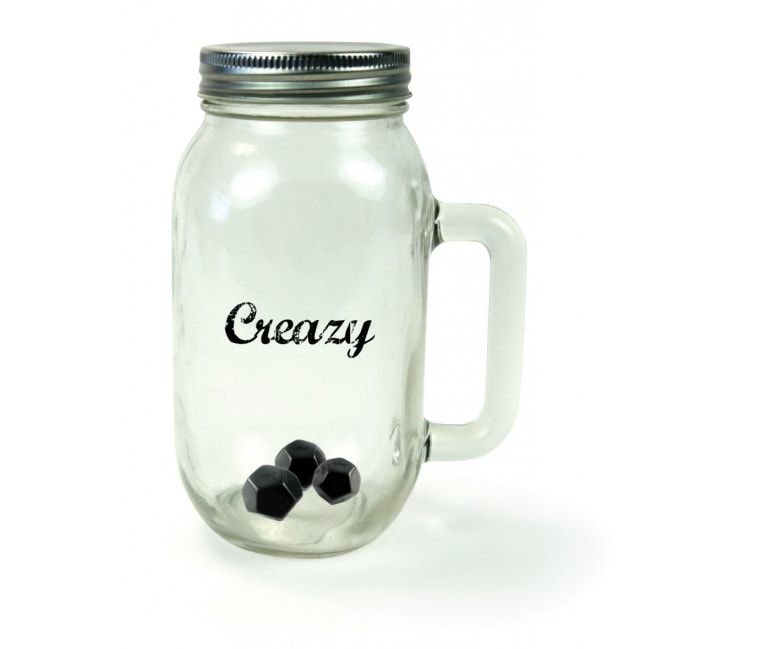 This hand-held "Chantilly" bottle is the rage in France. Just launching in the U.S., now we can have our whipped cream on the go. Just put heavy cream at room temperature in the Creazy jar, add the special silicone balls, and shake. With vigorous shaking, you can have whipped cream in about 20 seconds. Great for picnics, camping, etc.
RELATED: 14 things you can throw out of your kitchen right now
3. PerfectEggz, $14, Available this spring on Amazon.com
Put all your eggs in one basket! Invented by a mom-preneur to solve problems with hard boiling eggs, these baskets hold 13 eggs in individual slots to avoid breakage and cracking. Just load and pop into boiling water.
4. Wallybroom, $29.95, available in July at Wallybroom.com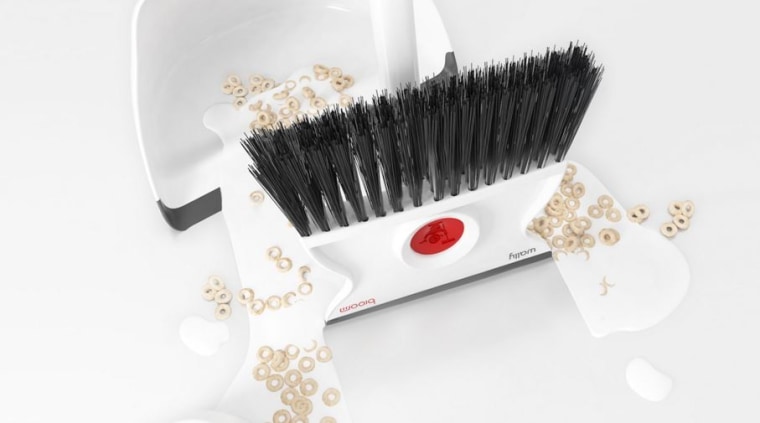 Here's a product for wet and dry cleanup — designed by the most fun person we met at the show! This beautiful evolution of the broom and dustpan cleans up both wet and dry messes. Rotating broom head with six settings has bristles on one end and an innovative squeegee on the other. Reduces paper towel waste and filthy rag use, while keeping hands clean. Sized to stow in tight places like under the sink. (Demo: broken eggs on countertop; we squeegee and clean with Wallybroom)
5. FruitFriends by Duo Tableware, $5 to $15, available now Fruitfriends.eu
A Belgian inventor created these colorful fruit pouches with his 4-year-old in mind. How do you get a kid to eat fruit? Make the fruit his friend. Kids will soon be collecting them and attaching them to their backpacks or lunch bags just like the kids in Belgium. Come in soft and hard versions for bananas, pears, apples and more
RELATED: 4 awesome kitchen hacks for steak, fries and more
6. Auto Dog Mug, $20, available now at Highwave.com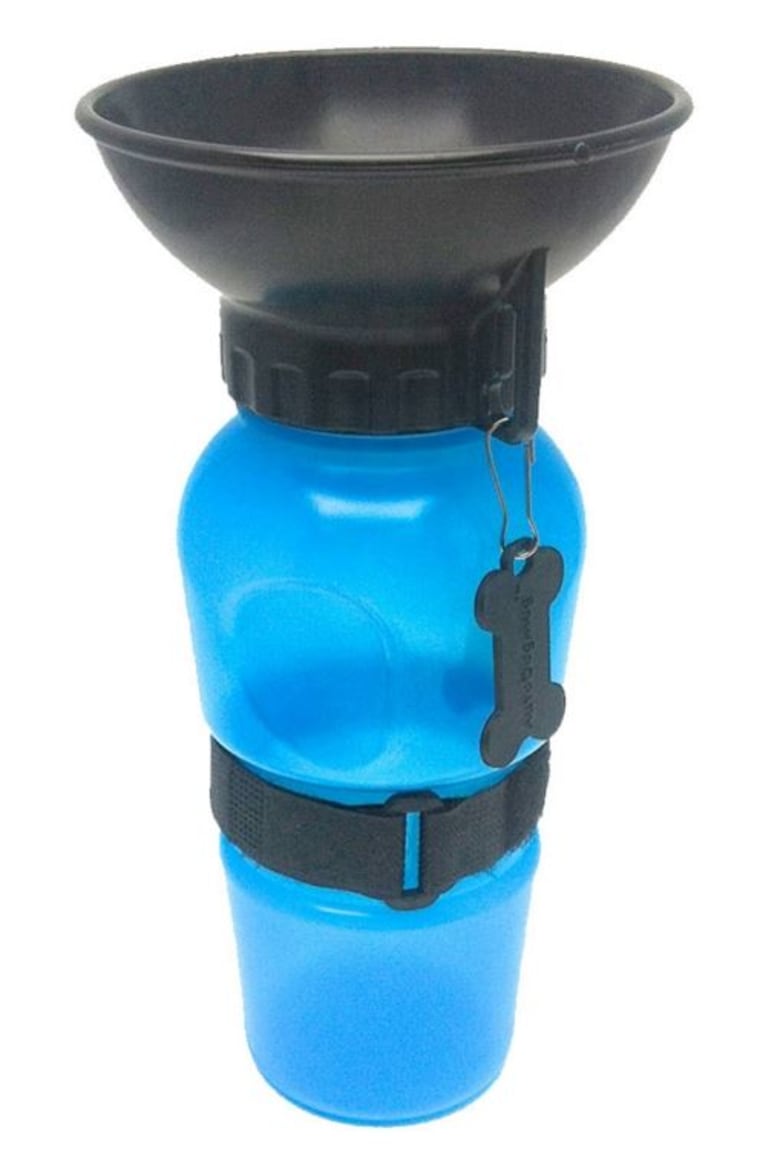 Pooch problem solver! The gentleman who designed the first travel mug for humans has come up with a really simple and effective way to keep dogs hydrated in the car or on a walk. Squeeze the bottle to deliver water to the bowl on top. When the dog is done drinking, the water returns to the bottle. The one-handed system allows you to hold the leash and give water to your dog on a walk or in the car. Turn it upside down and there's still no leakage.
7. Pocket Wine Aerator, $19.95, coming in April at Epareusa.com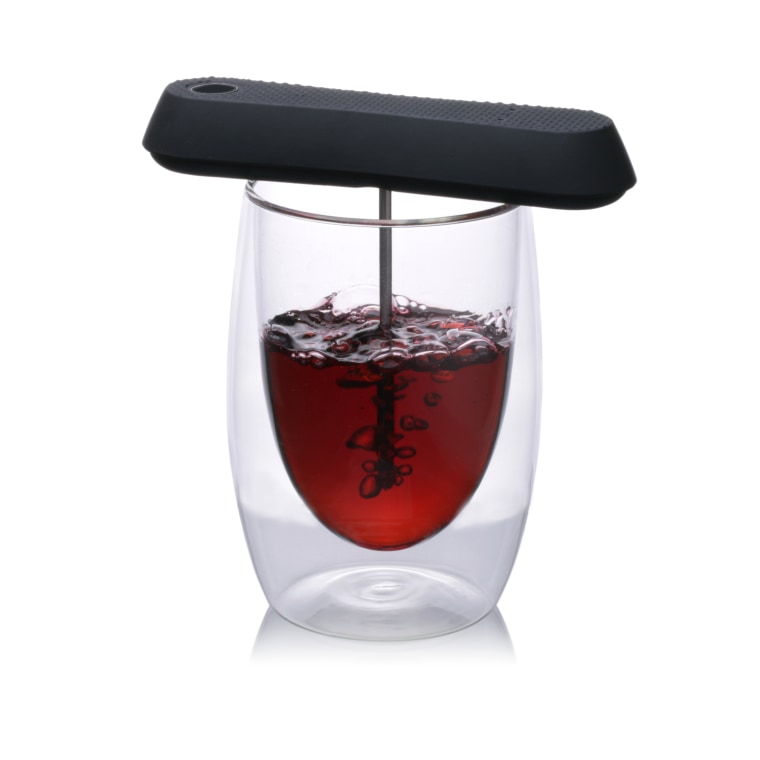 No need to skip on aeration just because you're at a picnic or outdoor gathering! The Pocket Wine Aerator enhances the flavor and finish especially of lesser price wines by releasing their natural bouquet. With a push of a button, the aerating motor creates tiny air bubbles, oxidizing the wine and freezing its tertiary aroma. It accommodates all styles of wine with three aeration settings and is small enough to fit in a pocket.
8. Charcoal in a Box, $6, Charcoalbox.com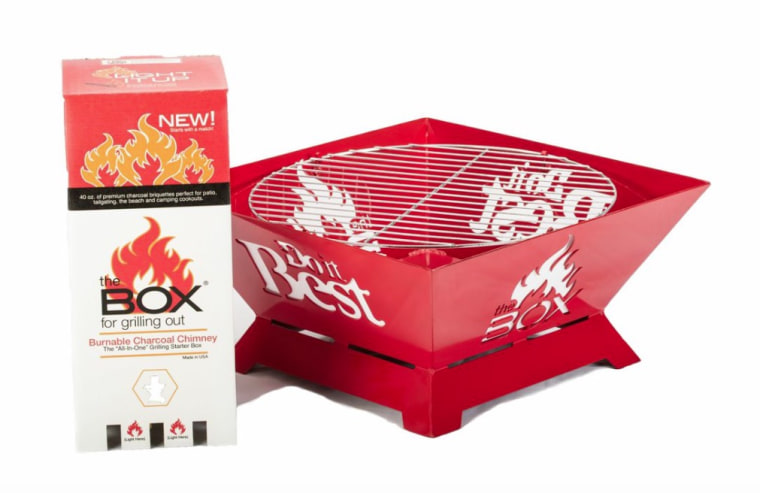 This first and only all-in-one grilling starter box contains 40 ounces of charcoal briquettes and starter paper., making it perfect for a regular-size grill. Just light it and go. No mess!