Candles have become more than a way to add scent and light to a room. They make great gifts, add a touch of decor and generally warm up any space.
The only problem? We feel guilty whenever we throw out the beautiful packaging after the candle has burned to the bottom. Don't toss out that flame flicker forever! There are stylish ways to recycle that candle jar with just a bit of ingenuity.
While we don't recommend drinking or eating from an old candle jar (due to any possible wax remnants), we love how they look storing makeup brushes and other toiletries on a vanity or sink. Here's your guide to efficiently cleaning said jars so they're good as new.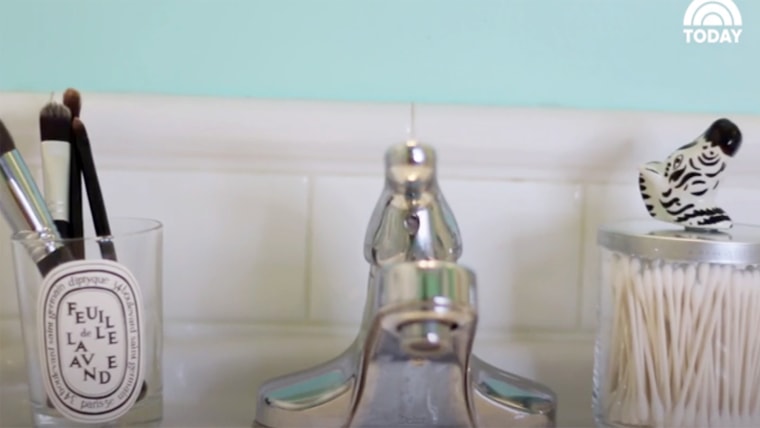 Makeup brush holder
While they're more expensive, we love the look and size of Diptyque jars to store makeup brushes ... or even small succulents!
Diptyque Candle, $34 - $64, Nordstrom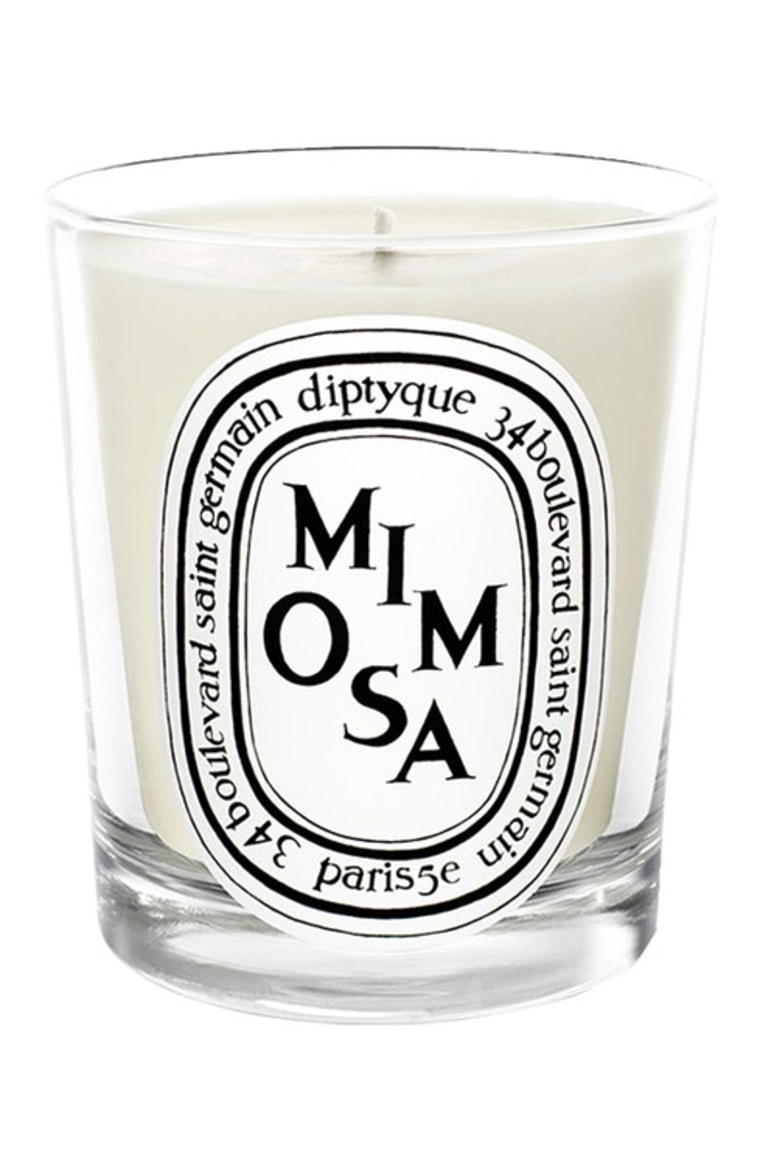 What you'll need:
Candle jar
Freezer
Hot water
Blunt knife or spoon
What you'll do:
1. Toss your burned out candle in the freezer overnight. Many longer-burning candles are infused with oils, making it tougher to remove wax cleanly. Freezing will solidify the contents, making it easier to pop out freely.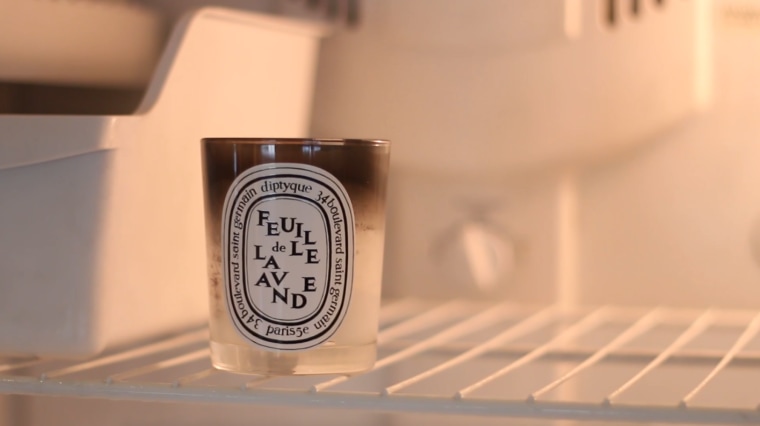 2. Remove from freezer and wipe away excess soot with a paper towel.
3. With a blunt knife or spoon, carve around the outside perimeter to loosen the wax's hold on the side of the jar.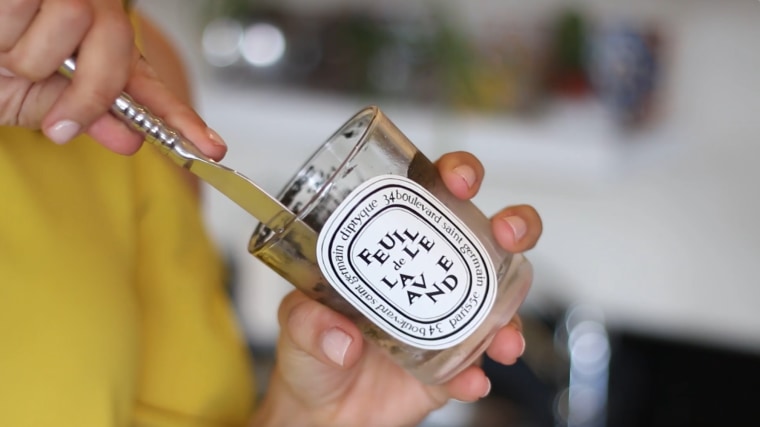 4. The wax should pop right out after a little wiggling.
5. To remove the rest of the wax and soot, run hot water inside the jar for two minutes. If you're also removing labels, submerge the entire jar in a bowl with running hot water.
6. The heat will melt the rest of the wax and loosen plastic and paper labels so they can be peeled easily. Simply wipe away any remaining wax with a paper towel.
And while you're at it, try using science, not muscle, to clean your silver.
Q-tip container
Larger, three-wick candles with lids can transform into gorgeous bathroom containers to hold Q-tips or cotton balls.
Shop: White Peach 3-Wick Candle, $22.50, Bath & Body Works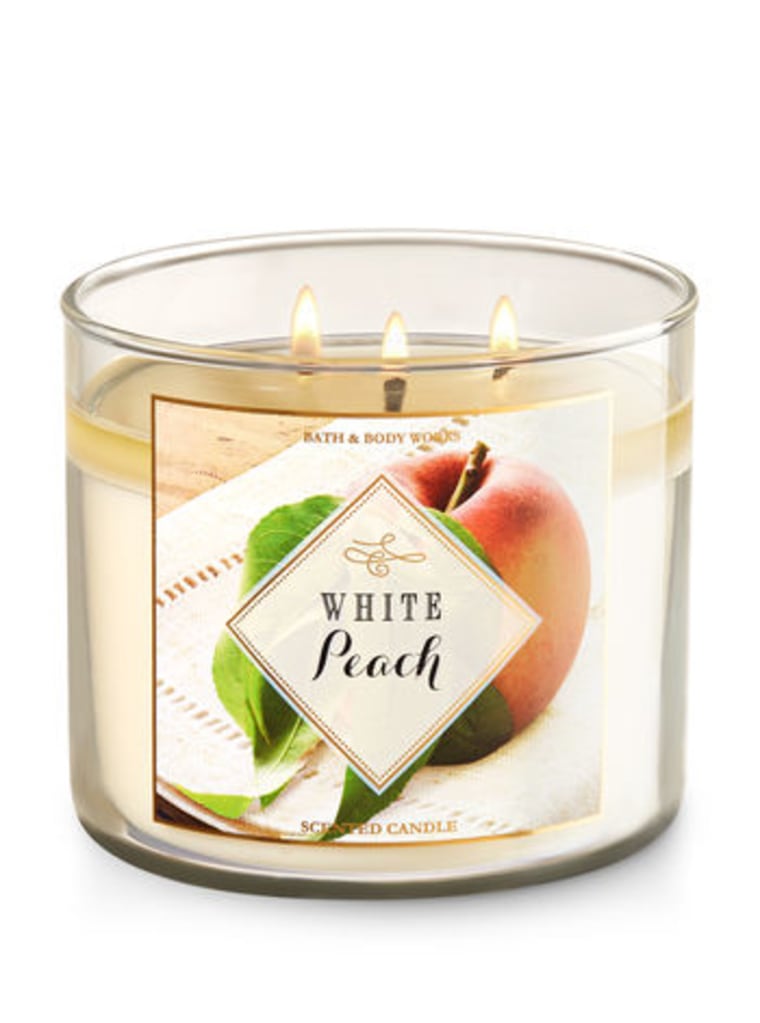 What you'll need:
Hot glue
Decroative drawer pull
Pliers
What you'll do:
1. Repeat steps 1-6 above.
2. Remove the screw backing of the drawer pull with pliers.
3. Squeeze hot glue on the center of the candle's lid.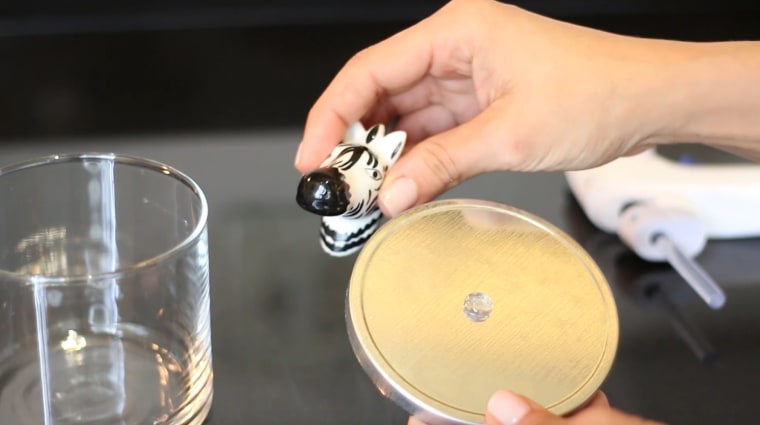 4. Place drawer pull over the glue and allow it to dry. Pop that lid back on the jar and you're set!
How will you be reusing your old candle jars? Share with us on Facebook, Instagram and Twitter.