The holidays are upon us and that means you're most likely inundated with holiday cards spreading cheer from family and friends who don't live near. Finding these festive missives in the mailbox is a treat every afternoon, but after a few weeks it can be a challenge to find a spot to display all the greetings you've been blessed with!
Instead of stuffing these away in a drawer where they'll probably never see the light of day again, you can create a hanging wall display using a few things you can find around the house! Check out our video on how to make the Christmas tree-shaped display here and follow the steps below for an easy decoration your friends will be oohing and ahhing over all season long.
What you'll need:
11 wire hangers
Tape (masking tape or washi tape work best)
Small clothespins
What you'll do:
1. Arrange hangers in the shape of a tree. If you're using 11 hangers, you'll start with one hanger at the top and add an additional hanger to each layer until the base of the "tree" is four hangers across. Add one hanger to the bottom to act as the trunk of the tree.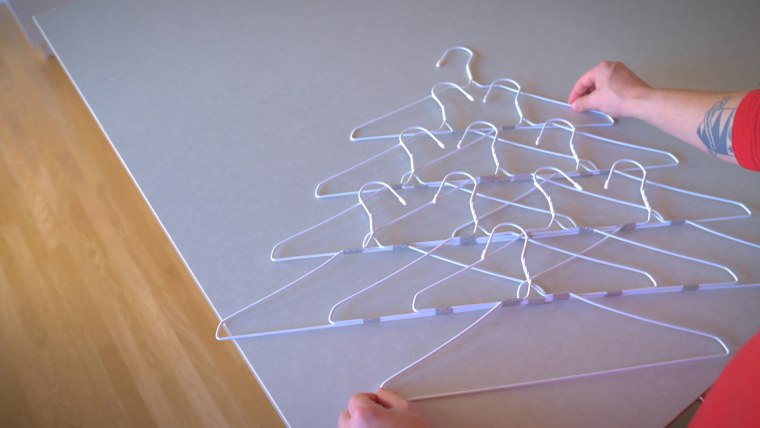 2. Wrap tape around any points where the hangers are connected to secure.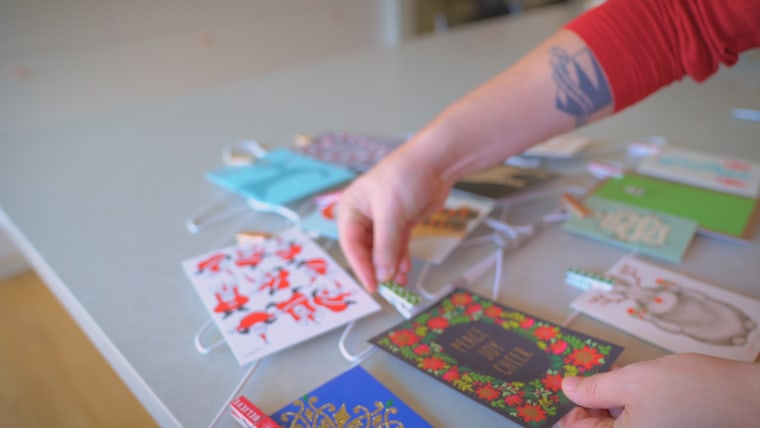 3. Attach your collection of cards using clothespins.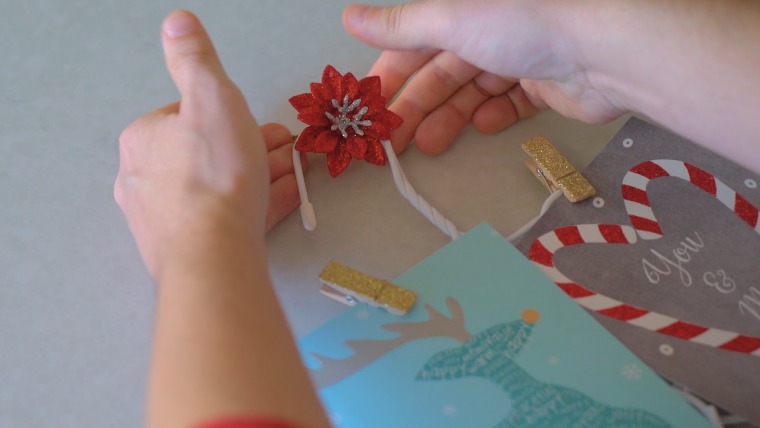 4. Hang your "tree" against a wall so guests can admire the festive display!