How far would you go to live in Manhattan? One man is pushing himself to the limits and sacrificing one of life's greatest pleasures, personal space, by living in a 100-square-foot apartment in Manhattan's Upper West Side neighborhood.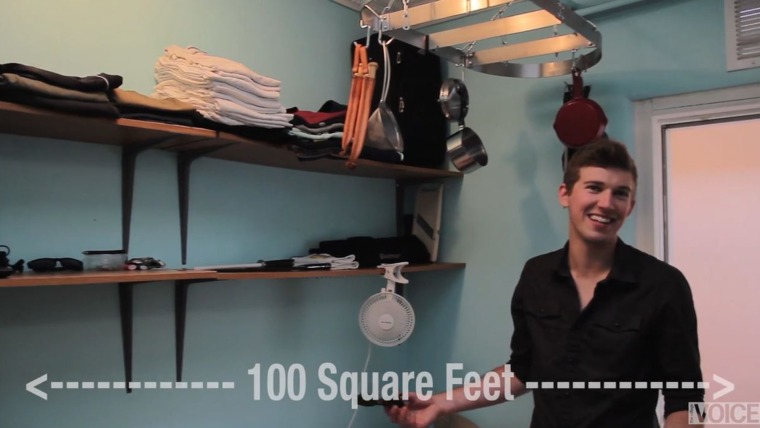 RELATED: Brad Pitt's Make It Right organization to unveil a high-tech tiny home
But just how small is 100 square feet? Like us, you'll probably be surprised.
Imagine the size of a dorm room, as in a room for just one person. Instead of being filled with only the usual desk and twin-size bed, think of then adding a sink, shower, toilet and a bed. Yes, this is how Grayson Altenberg, a New York City transplant from Wisconsin, lives.
RELATED: College student builds tiny home to graduate debt-free
Altenberg took The Village Voice on a short tour (not surprising) of his teeny, tiny apartment. With rent at $1,100 month, it certainly cant't be the price tag that sold him on this lack of space. So what did?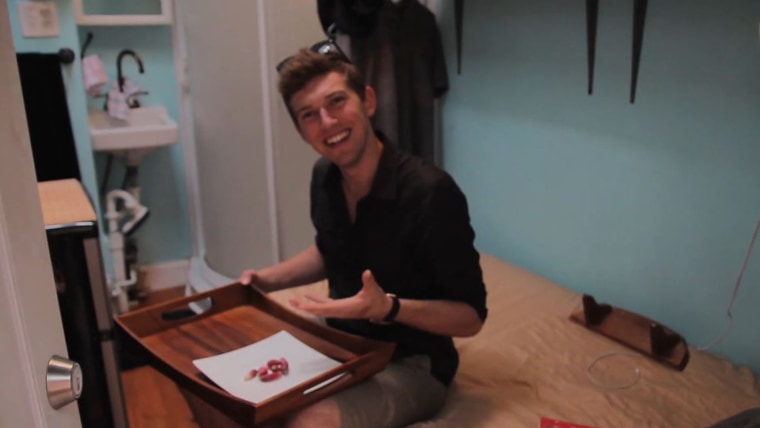 RELATED: Never thought about living in a mobile home? This one will change your mind
"Commuting an hour and a half or walking five minutes to work was the deal maker," said Altenberg, who works as a chef at a nearby restaurant.
With hardly any space between his (mini) kitchen and his mattress, the only place Altenberg has to sit and eat in his apartment is on his bed. There's no table, no chair, no closet, not even a door to the bathroom.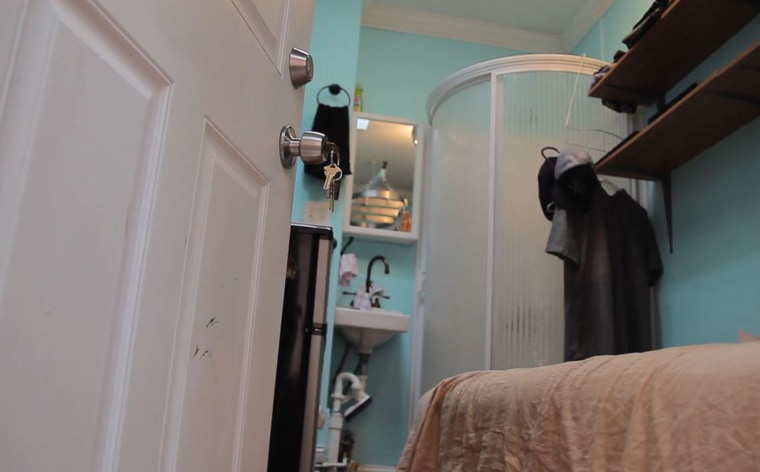 RELATED: See how one company is making cramped living luxurious
"I don't need a living room," said Altenberg. "My living room is Central Park."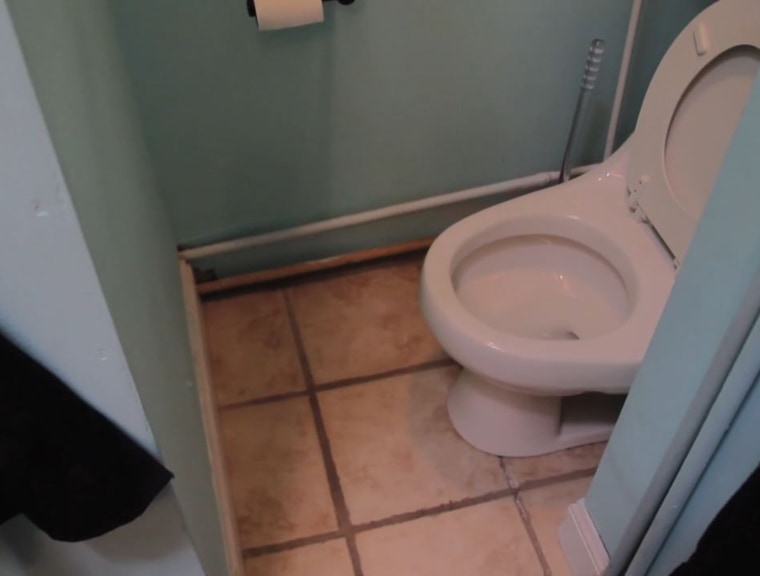 RELATED: The story behind 'Bestie Row': Why friends built tiny homes next to each other
"I made the sacrifice of space to be living in Manhattan," said Altenberg.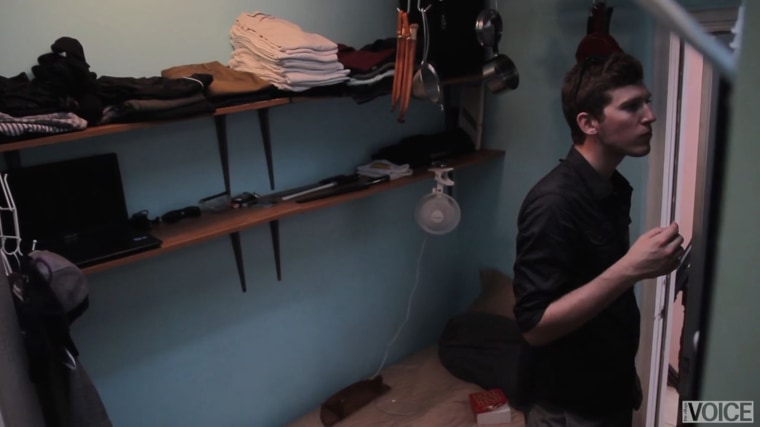 Talk about a humble abode!
RELATED: Is bigger always better? Meet the 'tiny house movement'