It's no surprise fashion designer Tory Burch's home decor taste is just as impeccable and polished as her sartorial style. And considering how many people covet her handbags, shoes and clothing, we imagine plenty will also be interested in eyeing the interior design of her 1929 Georgian house in Southampton, New York.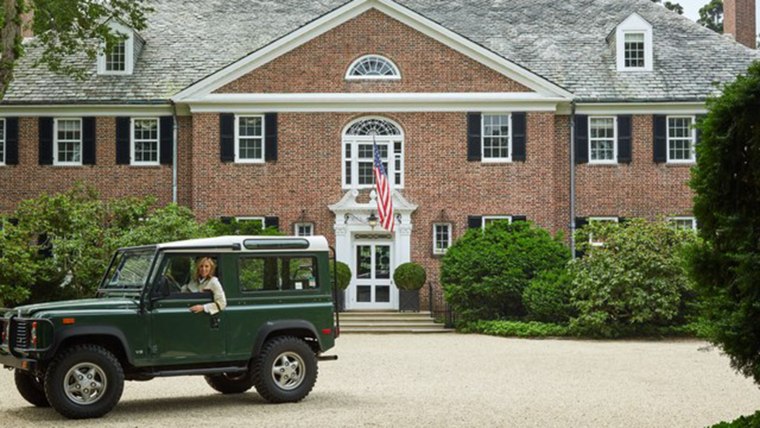 Burch, 51, purchased the 15,000-square-foot property, named Westerly, in 2008 and has been slowly decorating it with architect and designer Daniel Romualdez ever since.
"We didn't start empty," Romualdez told Architectural Digest in a feature on the home for the magazine's October issue. "I said to Tory, 'This house is vast — let's keep things until we find something we like better.'"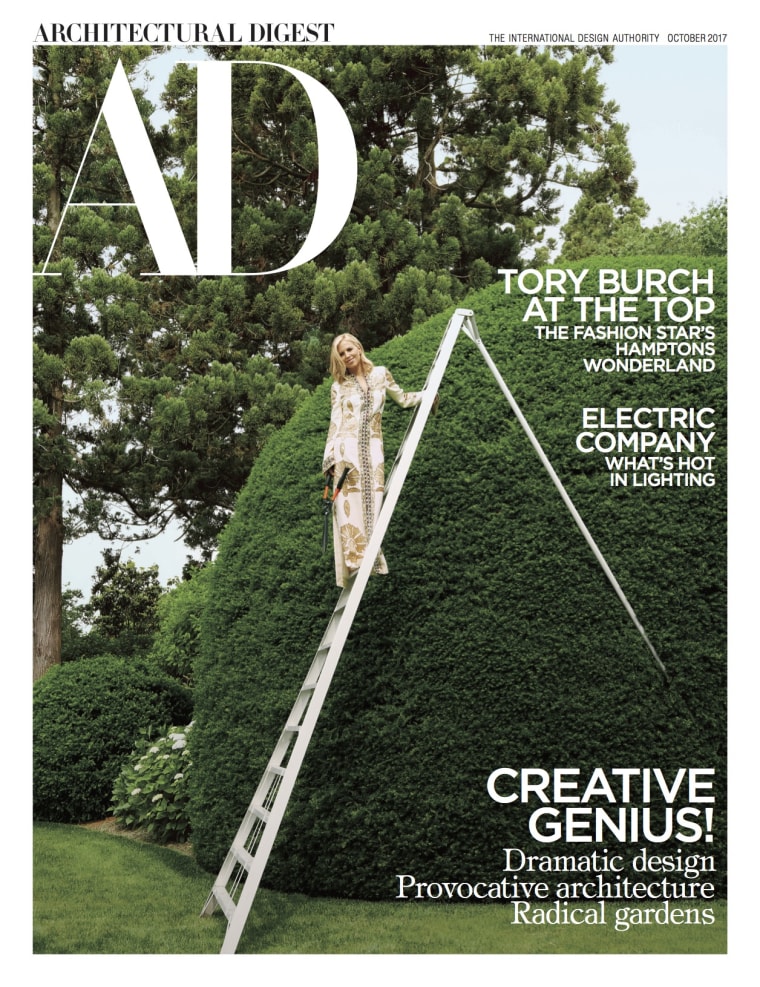 The result is a home with carefully thought-out pieces that make it feel like a complete collection — a charming country estate mixed with grand and historical elements.
In the formal living room, there's a roaring fireplace to cozy up to while lounging on sofas upholstered in Colefax and Fowler's iconic Bowood. A crystal chandelier from the 1930s makes an elegant statement in the room, while gorgeous silk curtains add a bright burst of color to the space.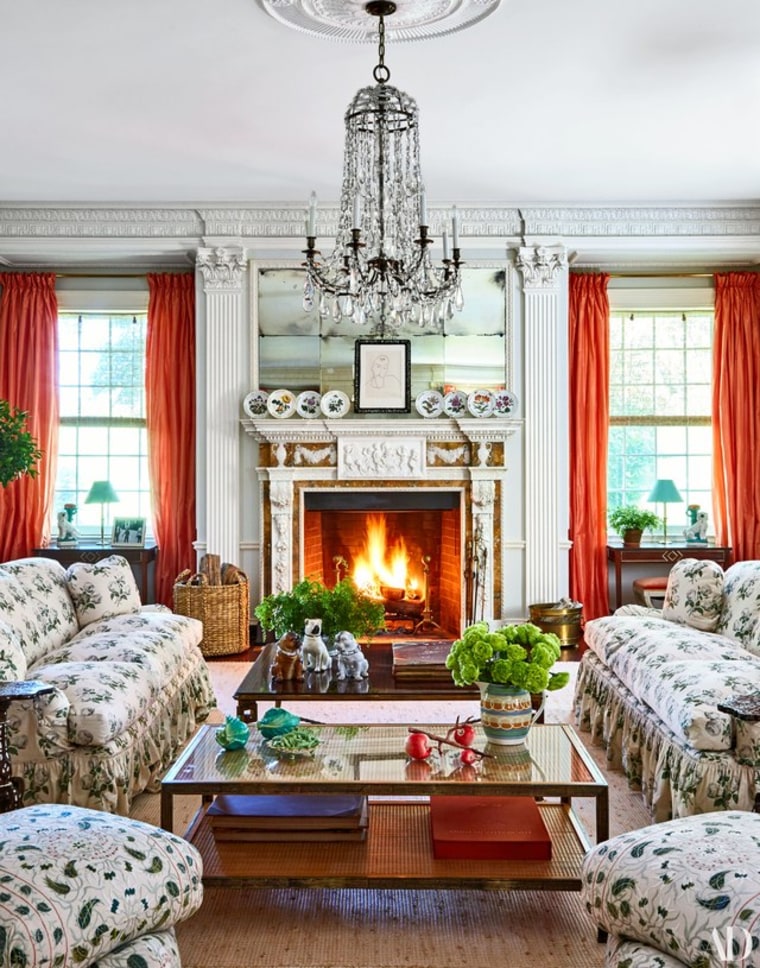 There's also a library, sunroom and grand hallway lined with Louis XVI chairs and benches.
The master bedroom upstairs is one of the most recent rooms to be completed. The overtly feminine space is decorated with classic floral motif, and a painted George III–style four-poster is dressed in D. Porthault linens.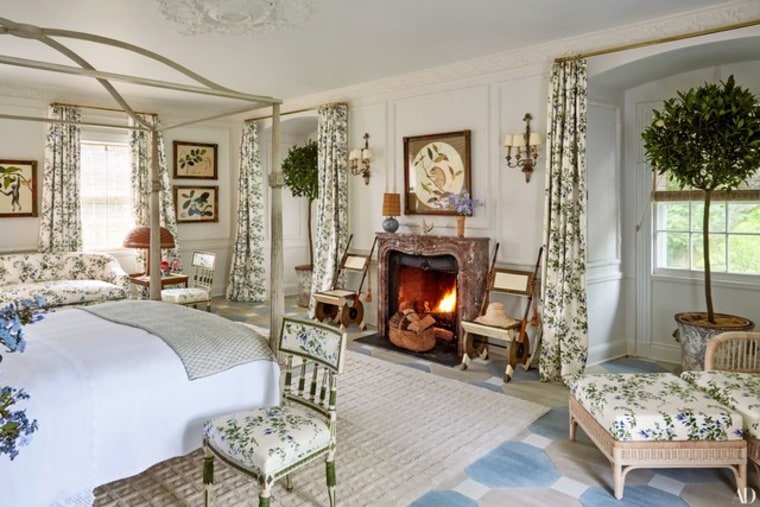 Burch said she likes "the mix of high and low" when it comes to choosing pieces for decorating. "To me that's what makes style interesting," she said.
See more of the striking Southampton property in the October issue of Architectural Digest.