Our editors independently selected these items because we think you will enjoy them and might like them at these prices. If you purchase something through our links, we may earn a commission. Pricing and availability are accurate as of publish time. Learn more about Shop TODAY.
Innovation insider and author of Gadget Nation, Steve Greenberg, is back with TODAY demonstrating some smart gadgets to raise your Barbecue IQ. These are his top 10 picks for 2017:
SLOTDOG, $18, Amazon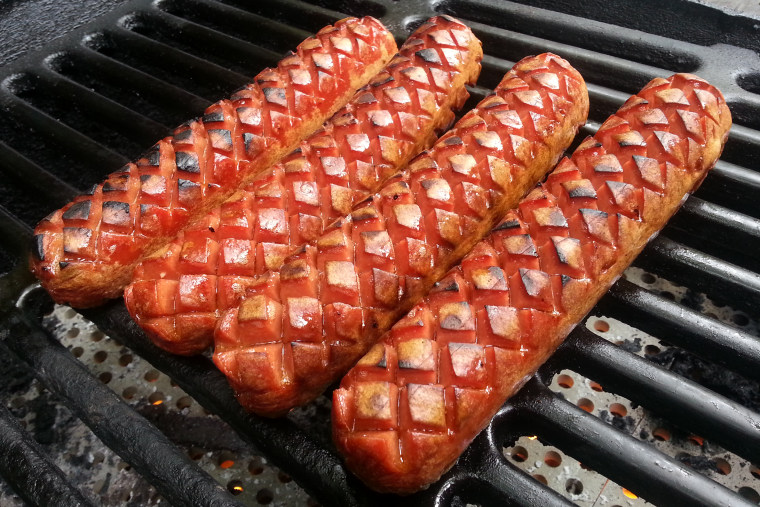 Make your hot dogs memorable with SLOTDOG. This gadget creates perfect crisscross slices that expand when cooking to allow smoke and grill flavors to penetrate deeper into the hot dog. Not only will your hot dogs look cool, but the crisscross pattern helps hold condiments so they don't slide off.
i Genietti Angurello Watermelon Slicer & Server, $15, The Grommet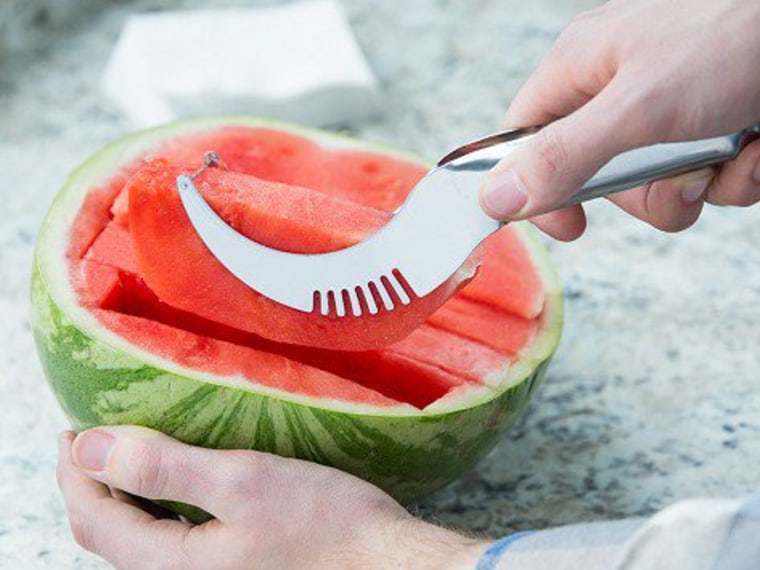 Cutting up a watermelon can be a messy job but not with this gadget. With one easy motion, it neatly slices, lifts and serves perfect watermelon pieces. And it does it with less mess, less hassle and less waste. All of the juice is left behind in the rind, keeping your hands — and the counter — clean.
Chef'n Cob Corn Stripper, $9, Amazon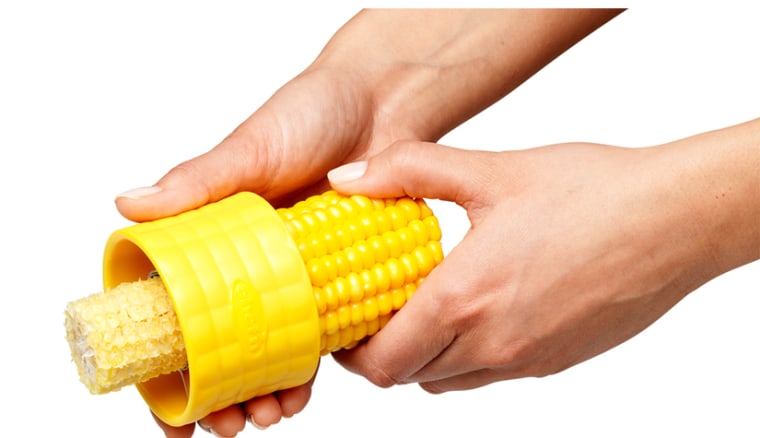 Whether it's for a salsa or cornbread, getting corn kernels off the cob is no fun unless you have a Chef'n Cob Corn Stripper. Cooked or uncooked, just twist the corn through this clever gadget and you have a pile of corn kernels.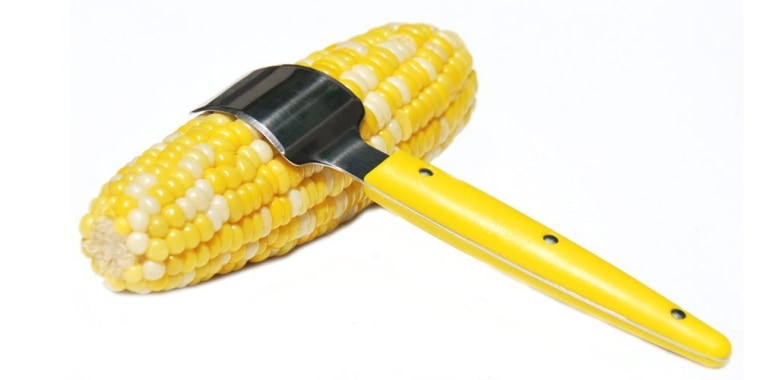 What good is corn without butter? The Butter Once butter gadget is perfectly engineered with a curved knife to hold butter without losing it in a puddle. This smart tool grabs just the right about of butter each time and stays on until the entire cob is covered in butter.
Marinade Infusing Meat Tenderizer, $50, Hammacher Schlemmer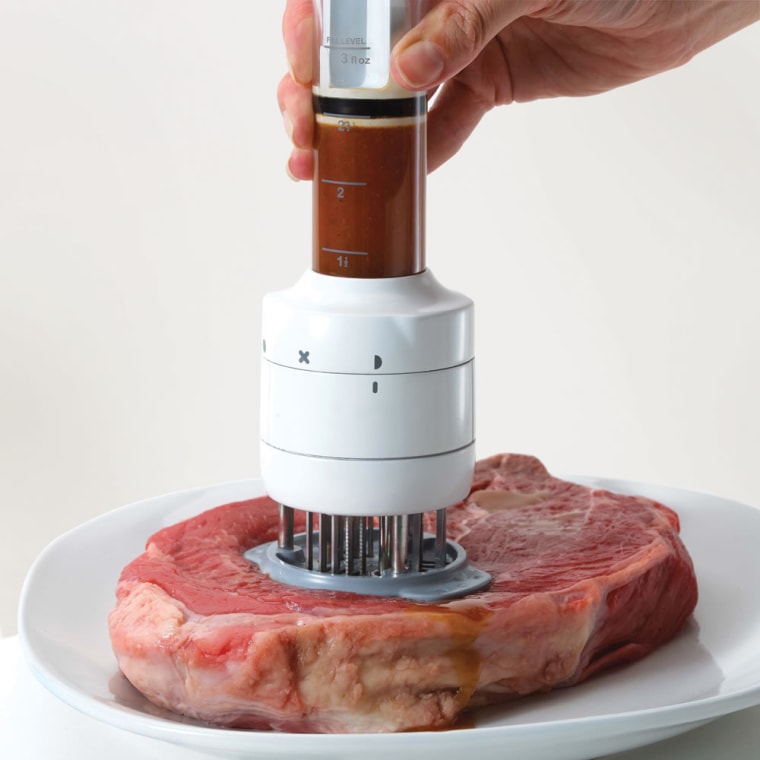 This gadget not only tenderizes meat, but also infuses the food with flavorful marinade. While the three needle-like applicators infuse marinade into meat, 27 stainless steel blades pierce it to make it extra tender. This device holds up to three ounces of marinade (enough to flavor two pounds of meat). Unlike traditional pounding mallets, the blades and injectors won't change the meat's thickness. This top of the line tenderizer has two depth settings for optimal penetration of thick roasts or thinner cuts. The unit has a cover for safe storage and comes apart for easy cleaning in the dishwasher.
ChicWrap Stylish Foil Dispensers, $18 (4-roll refills $20, single refill is $8), Amazon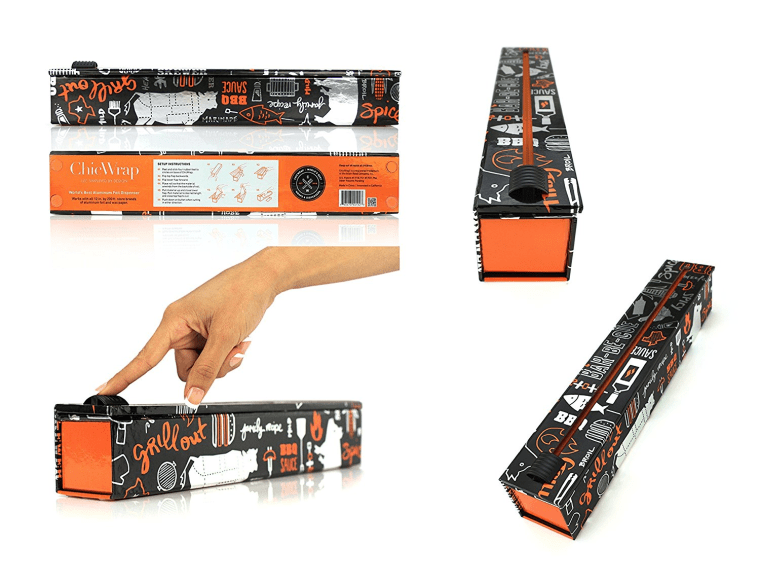 No more fumbling with cheap wrap boxes and low-quality aluminum foil. ChicWrap dispensers take foil wrap to a new level. Invented by two college students in San Diego, ChicWrap takes professional grade foil and puts in a dispenser that is easy to use. The dispensers are available in a variety of barbecue-themed designs.
Cuisinart Bacon Grilling Rack, $20, Sears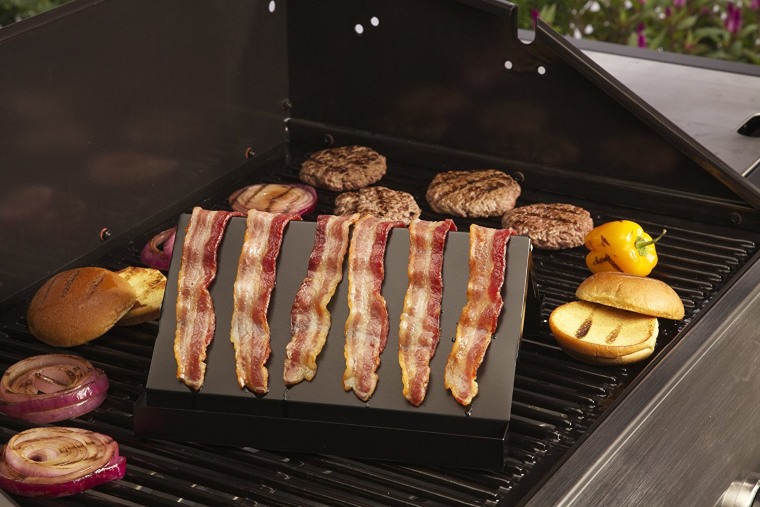 Cooking bacon on the grill is hard. The grease drips down causing flare-ups and burning your precious bacon. The bacon grilling rack solves that by providing a smooth nonstick surface and grease troughs. It even folds to store away until the next bacon craving hits.
7-in-1 Stingray BBQ Multitool, $30, Amazon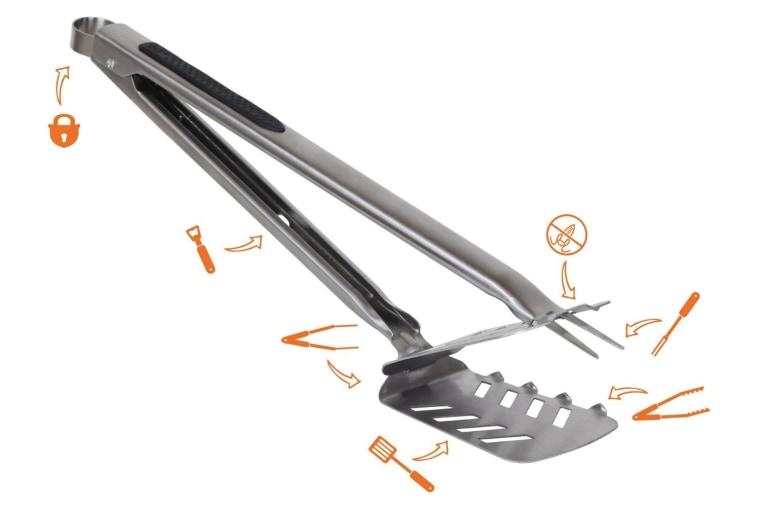 It's now easy to flip, grab and pierce anything on the barbecue with just one hand; you can even open a beer with it! This amazing multi-tool has seven built in functions that enable the user to use only one hand to barbecue. The other hand is freed up to hold a plate or a drink. Besides that, the Stingray saves a lot of space so you no longer need to have an entire set of barbecue tools. After use, the Stingray can be cleaned in the dishwasher.
Grill Daddy Original Grill Brush, $12, Amazon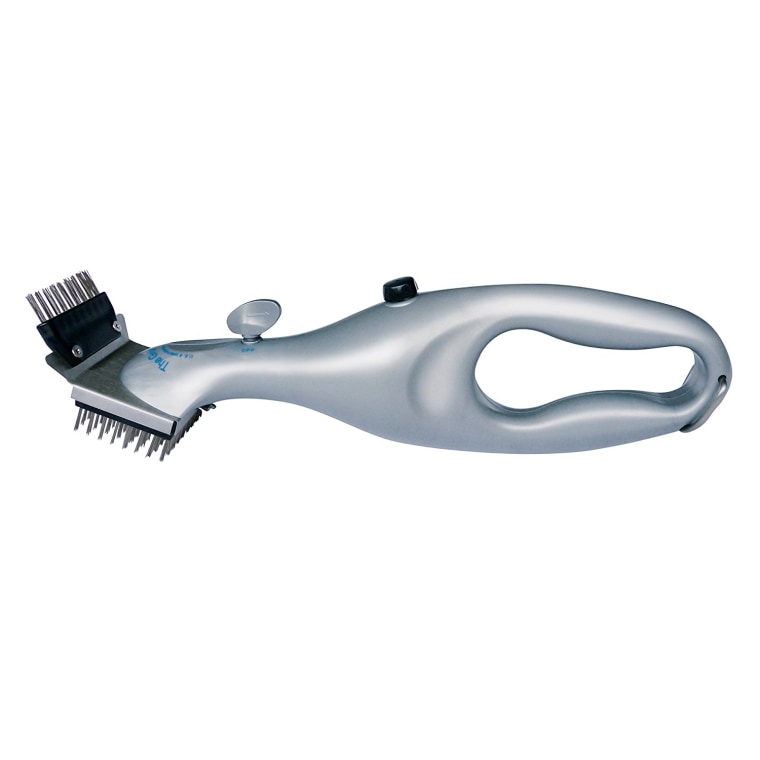 This is the ultimate barbecue clean-up tool. You fill it with water and it uses the grill's heat to create steam to clean up after your barbecue. An innovation in grilling safety, it is composed of a special weave of metals that fuses the bristles to the brush, preventing them from coming loose and being accidentally ingested. Grill Daddy will work on all grills and no scraping or harsh chemicals are needed.
Camerons Portable Outdoor Tailgater Grill, $35, Camerons Products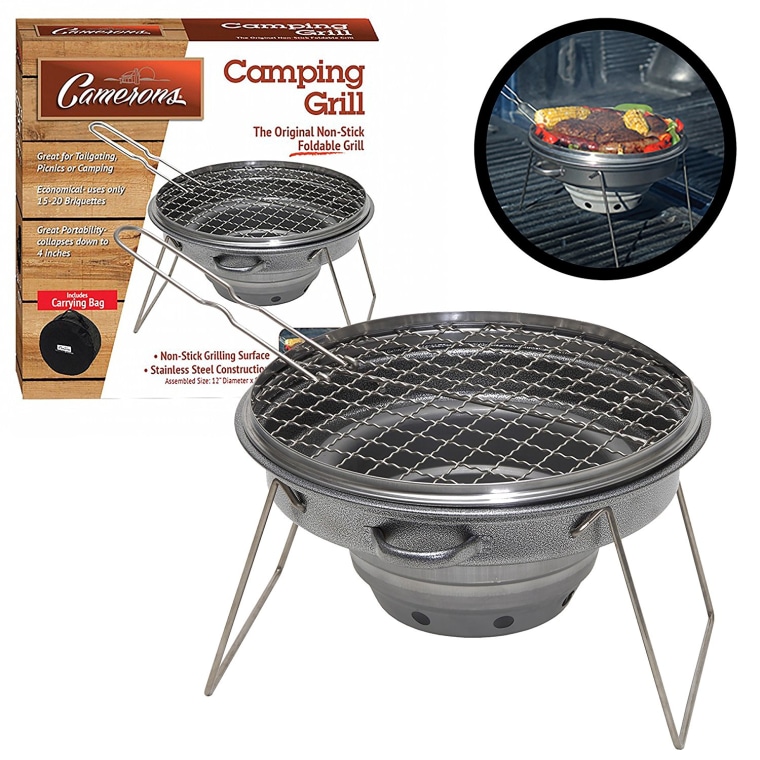 This is a tailgater's dream. The grill has a nonstick 12½-inch grilling surface and the whole thing folds down to just four inches thick. So not only will it fit in the trunk of a car, but even in backpack. You can put it together in about 30 seconds and it comes with a carry bag.
RELATED