Fashion designer Tommy Hilfiger's penthouse overlooking Central Park and 5th Avenue in New York City has the best style — and we wouldn't expect anything less.
The four bedroom, four-and-a-half bath home is decorated with intricate details, designer touches and beautiful colors throughout. It recently underwent a $20 million renovation to restore the original French-Renaissance style, and the results are breathtaking.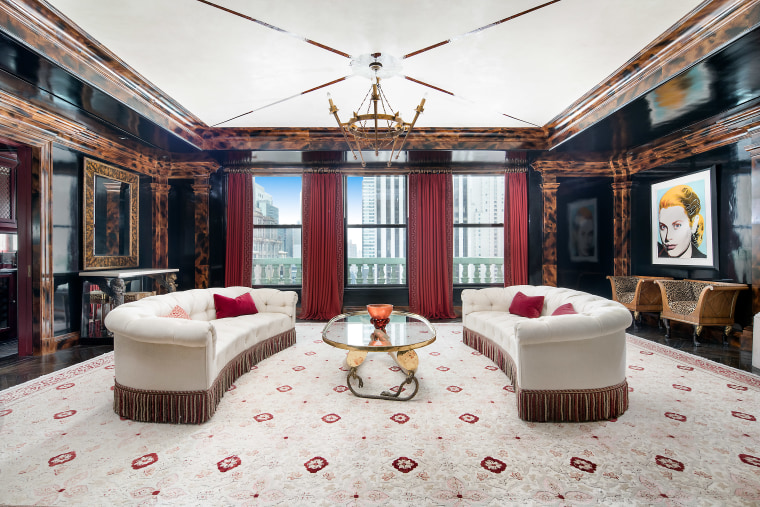 On the main level, there's a large salon that has a gorgeous view of the city below with floor-to-ceiling windows.
A cozy alcove library featuring animal-print walls and custom bookcases provides a nice spot to sit down with a good book.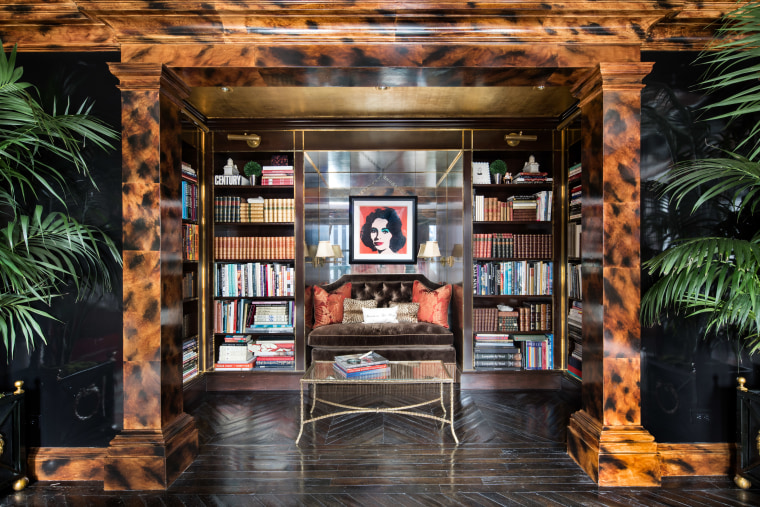 The paneled home office also has walls lined with bookcases along with a sign that reads, "The New York Times" in the newspaper's classic font. A rich leather chair sits behind the desk.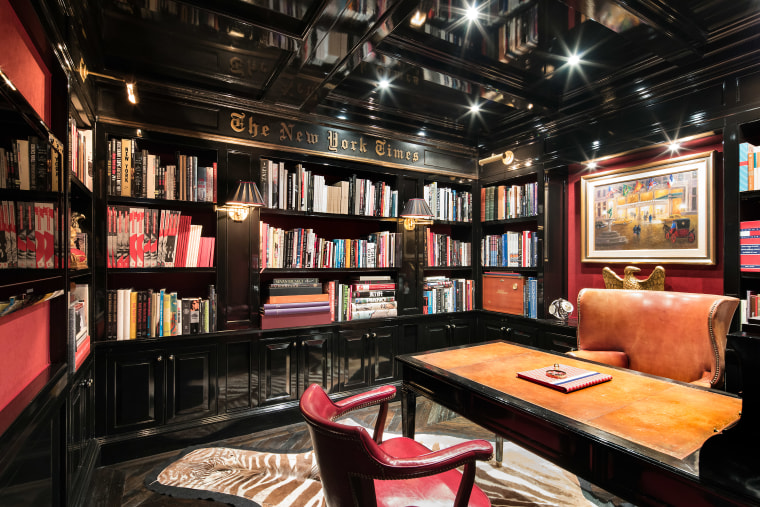 In the bistro-inspired kitchen, chic black-and-white tiled floors pair well with the black cabinets and marble countertops. There's also an elegant island in the center, allowing friends or family to sit and keep you company while you cook.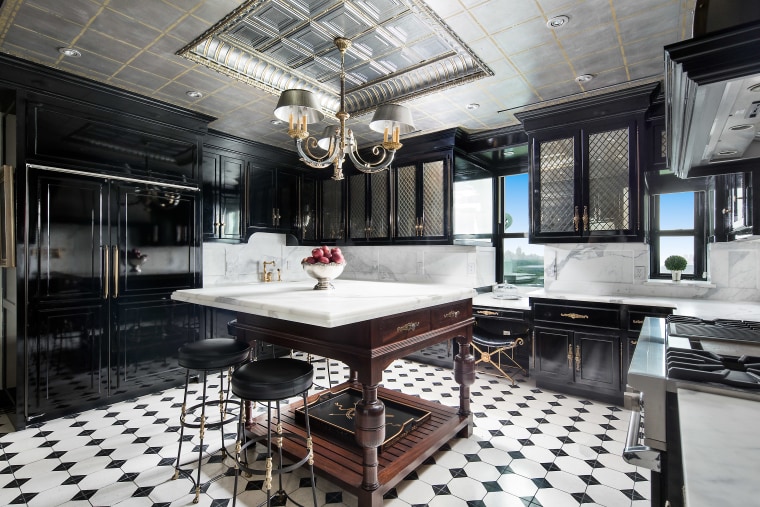 One of the most notable rooms in the house is the tea room, which was hand painted by Hilary Knight, author of "Eloise at The Plaza." It's whimsical and lovely!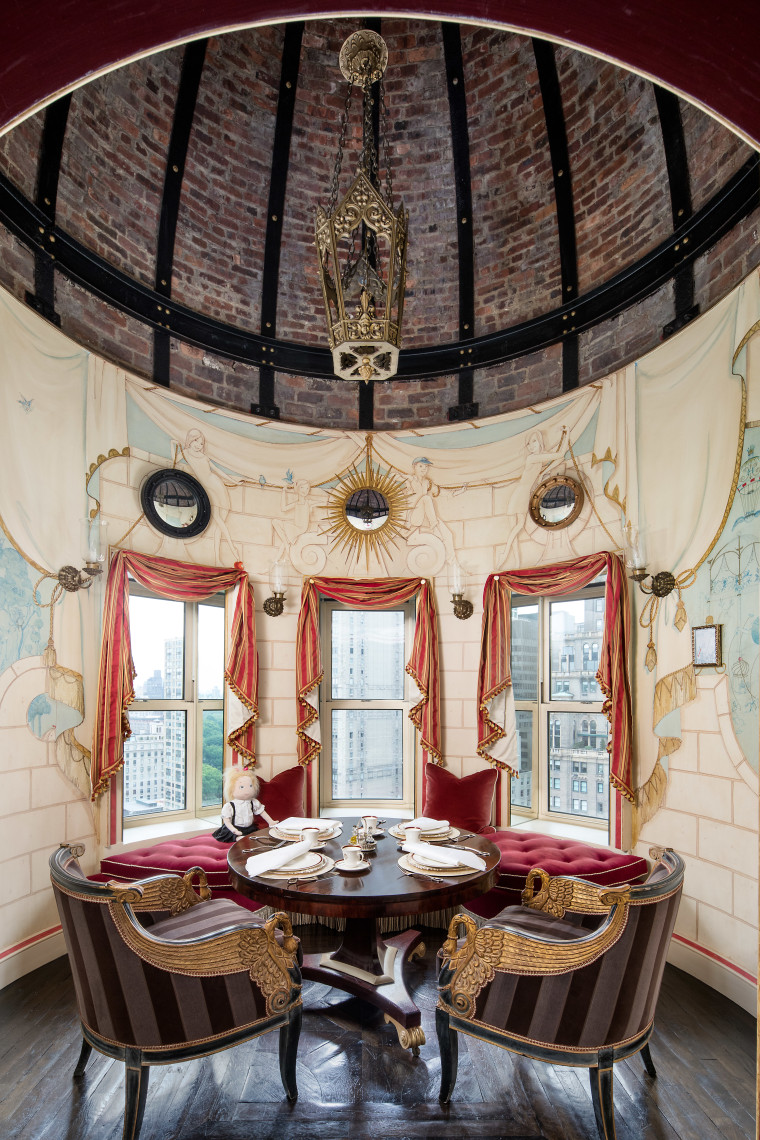 Upstairs, you'll find the bedrooms, each with their own unique decor style. In the gigantic master suite, there's a decorative fireplace, chandelier and a private terrace overlooking the park.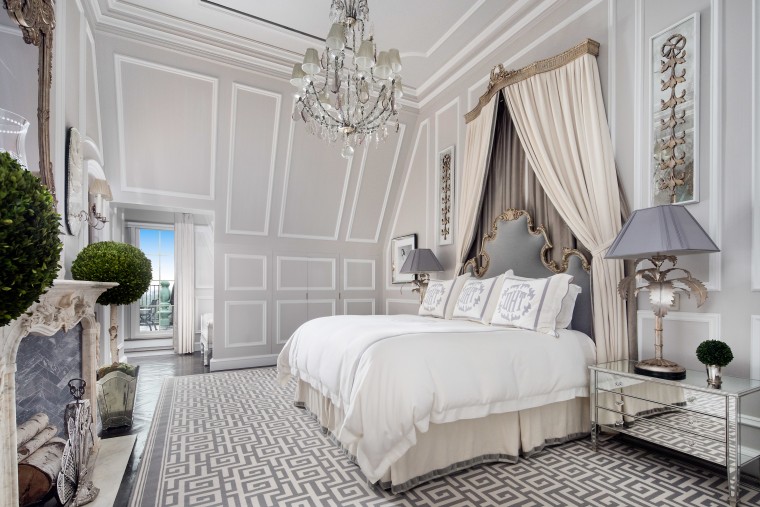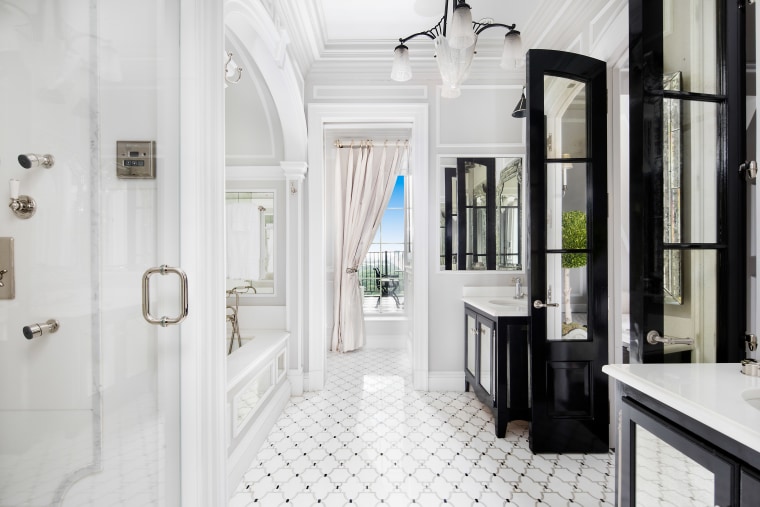 The other three bedrooms are decorated with their own themes including "nautical," "rock 'n' roll" and "lavender fields."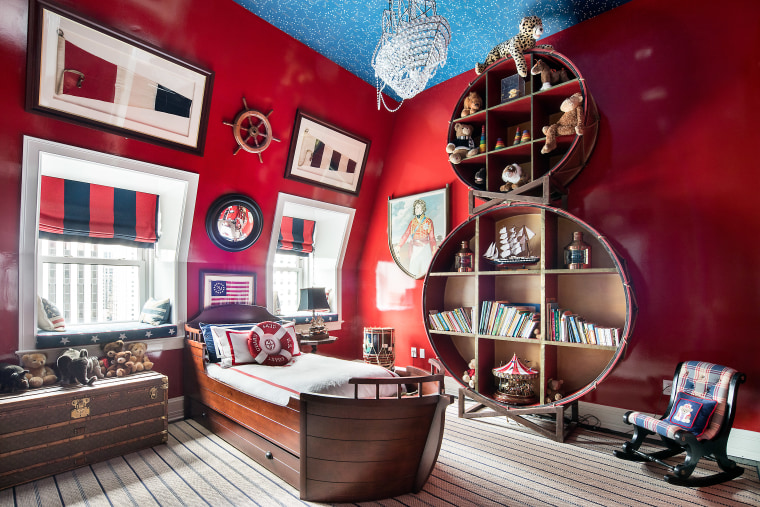 The home is currently on the market just waiting for a buyer with an appreciation for the fabulous design — and, of course, a whopping $50 million for the asking price.
See more photos of this stunning home at the listing with Nikki Field at Sotheby's International Realty.