Tommy Hilfiger's estate is exactly what you'd expect from the iconic fashion designer: unexpected, stylish and avant garde.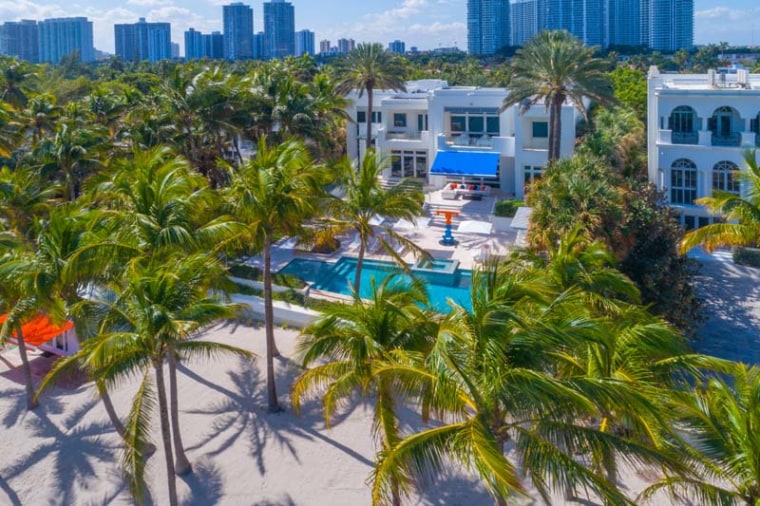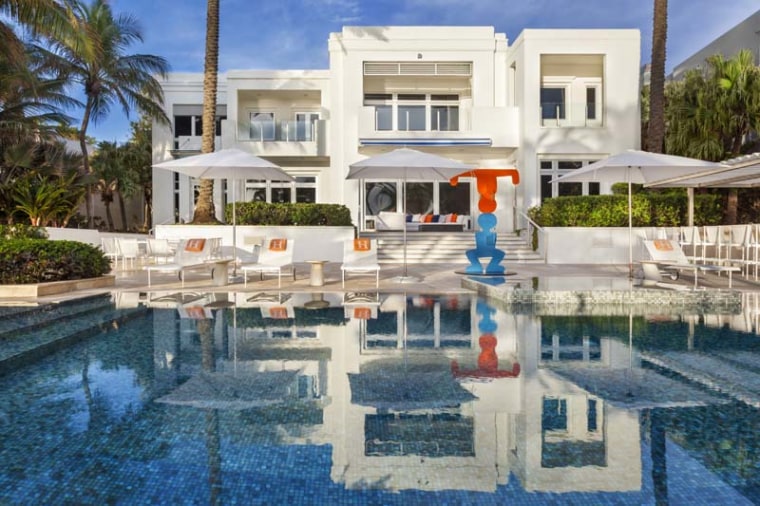 While he didn't design the home himself, Hilfiger and his wife, Dee, worked with interior designer Martyn Lawerence Bullard to create the whimsical, eclectic feel of their custom abode.
RELATED: Come and get it! Selena Gomez's stunning Texas home is on the market
The Hilfigers bought the 14,079-square-foot, seven-bed, eight-bath spread for $17.25 million less than four years ago. They are now asking $27.5 million for the residence.
Located in the exclusive Golden Beach neighborhood outside Miami, the home offers unobstructed ocean views and 100 feet of water frontage.
The backyard also boasts a oceanfront infinity pool, nestled into the expansive palm-filled backyard.
The indoor views are equally impressive. The entryway welcomes visitors with crisp white walls, white glass tiles and the smooth, curved lines of a contrasting black marble staircase.
The monochromatic theme continues in the kitchen with sleek white cabinetry and striped black-and-white floors.
The bedrooms, on the other hand, are colorful and patterned.
One is reminiscent of a candy cane, with swirling red and white stripes encircling the walls; another is punctuated with yellow polka dots of varying sizes.
RELATED: See inside Goldie Hawn and Kurt Russell's cozy California home
The only room with somewhat expected decor is Tommy's home office, which features the signature colors of the Hilfiger brand.
The listing agents are The Jills of Coldwell Banker.
Photos courtesy of Zachary Balber.
Related: