Holiday memories are special memories, and favorite gifts are never forgotten. This morning, Matt, Savannah, Al, and all the others revealed the childhood gifts they loved best to the world. And for fun, Good Housekeeping magazine presented fun, modern day versions for kids of all ages to try this holiday season.
Matt Lauer
Favorite throwback toy: Wooden Labyrinth Puzzle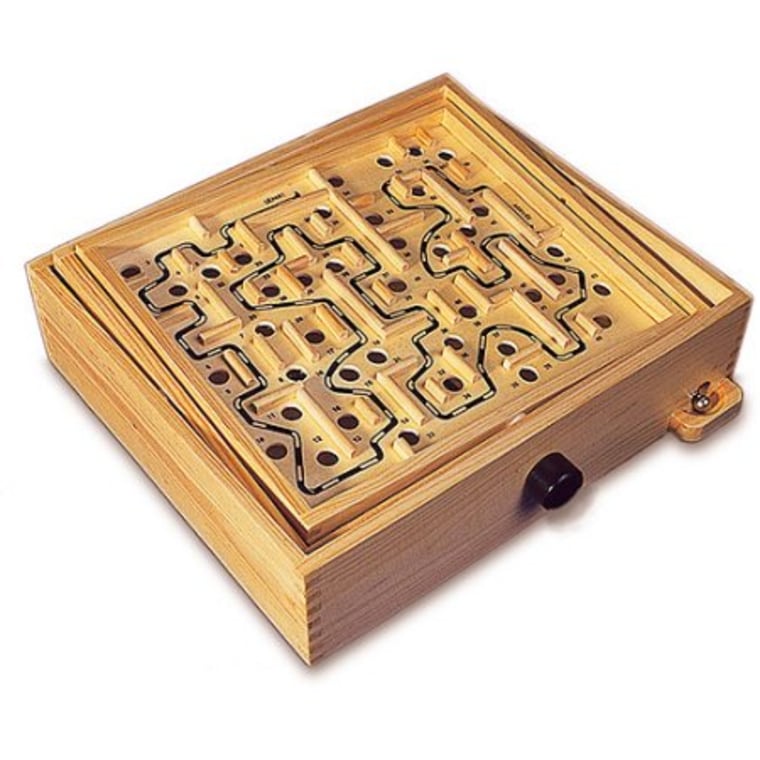 Matt grew up playing this game and playing it some more. "I would play for hours — like, two or three at a time. I got so good at it that I could do it without the ball ever stopping. I got it as a gift for Christmas one year and it was the best gift ever."
Now, you can give your child the updated version of this old toy for Christmas with Perplexus, which requires a whole new level of concentration with its 125 barriers.
Modern day version: Perplexus
Spin Master Perplexus, $21.99, Kmart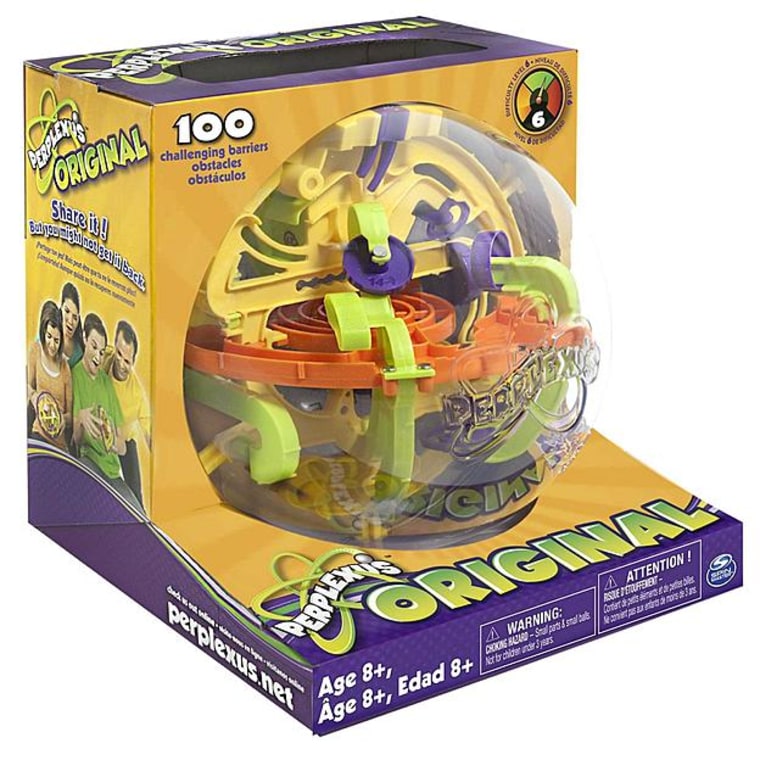 Savannah Guthrie
Favorite throwback toy: Lite Brite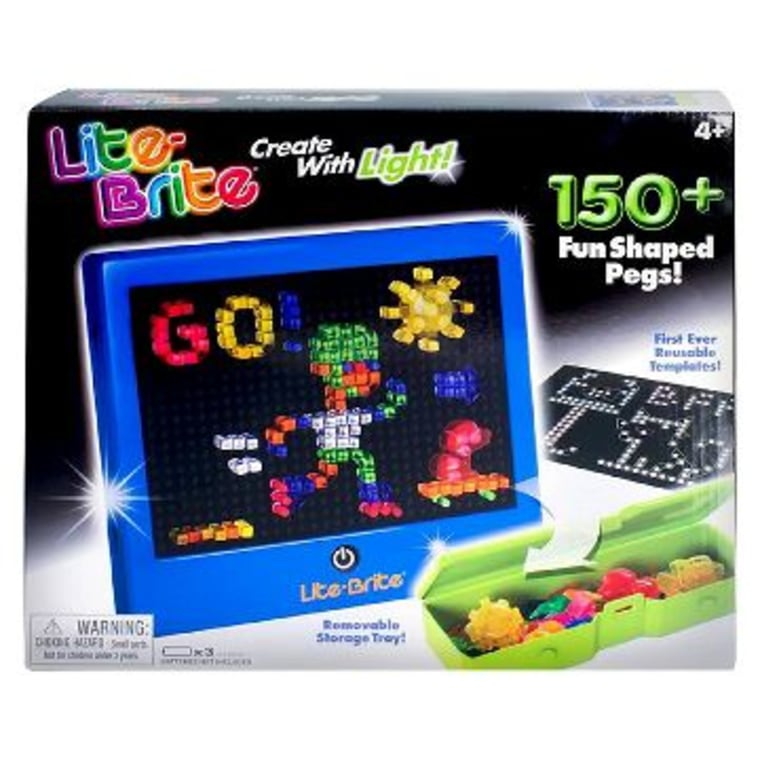 Savannah loved this colorful, glowing creative toy growing up. "I can just remember being overjoyed to go to my friend's house and find they had one to play with!" For the modern day kid, the toy to get now is doodle art. This creative doodle art kit gives kids a chance to create something fun but functional and decorative but practical. With this kit, it gives the doodle a whole new dimension with its soft glow from the light. This kit helps brighten up any child's imagination!
Modern day version: Doodle Art
Creativity for Kids Light-Up Doodle Art Kit, $20, Amazon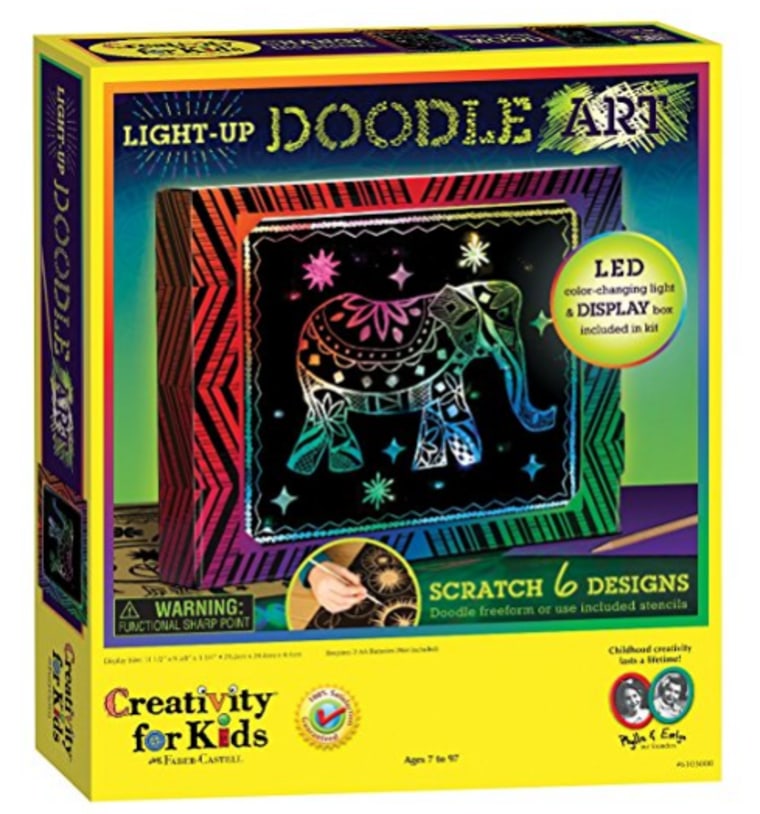 RELATED: Amazon just released their top toy list for the holiday season — take a peek!
Al Roker
Favorite throwback toy: View-Master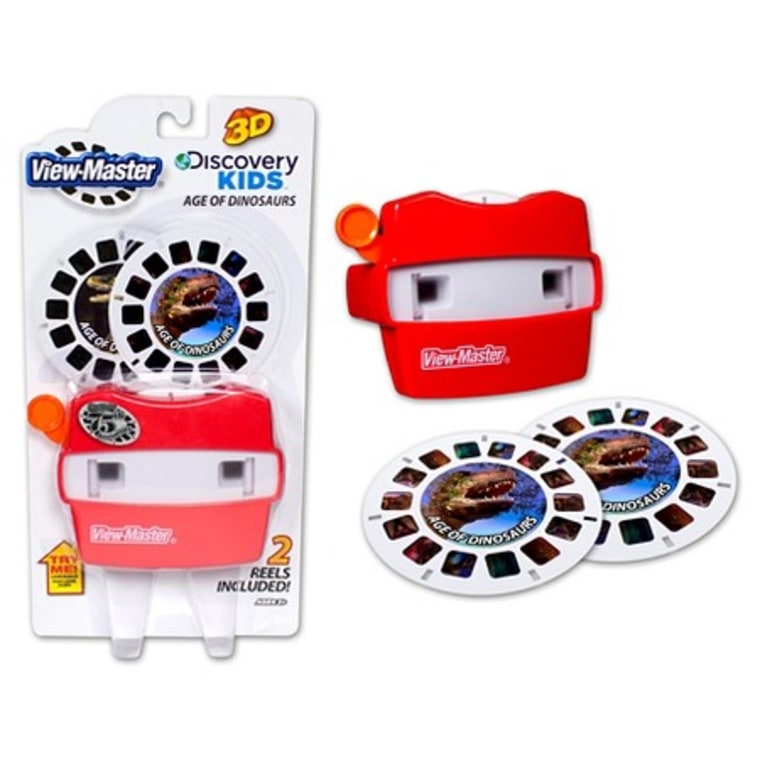 While growing up, Al had his eyes glued to a View-Master. "It was like your own little theater, the original virtual-reality viewer. You'd put it up to your face and you were transported to another world: your favorite TV show, cartoon or movie." Now, you can update the View-Master by giving your child the View-Master VR. This new version enhances your virtual reality experience with wider lens and more focused images.
Modern day version: View-Master Deluxe VR Viewer, $40, Mattel Shop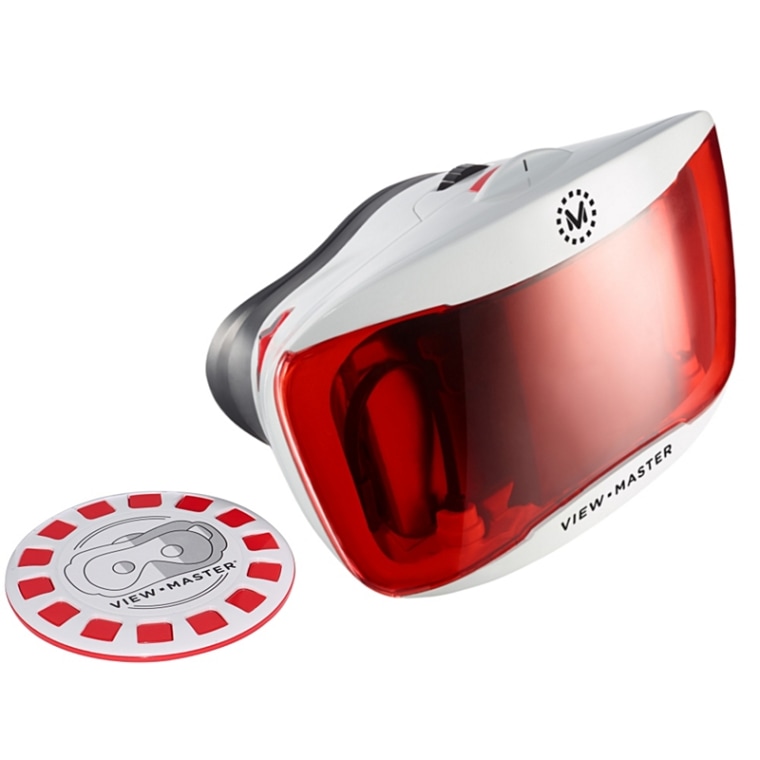 Carson Daly
Favorite throwback toy: Magic 8 Ball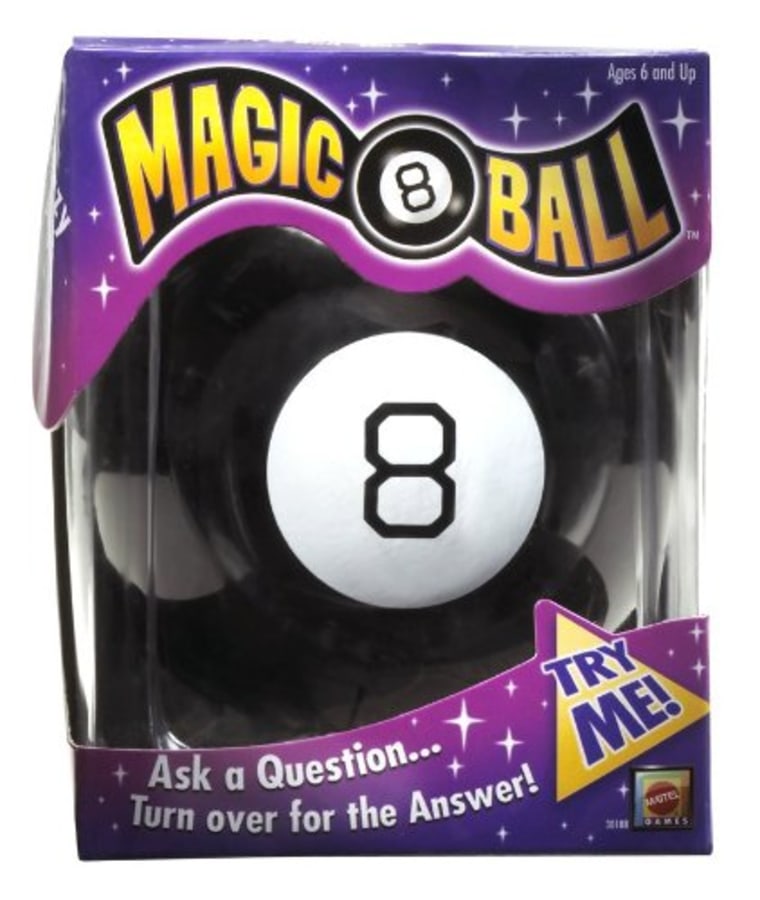 Carson loved predicting his future as a child by using the Magic 8 Ball. "As a kid, I loved this thing. It was my looking glass for the future. 'Will I win the lottery?' 'Does my fifth grade crush, Barbara Leif, like me?' Then I'd wait for the water to clear and deliver the answer." It's time to update this toy though with the Mystic Emoji Ball, which can predict your future with fun text slang and emojis.
Modern day version: Mystic Emoji Ball, $8.95, Amazon
RELATED: The ultimate guide to the best toys this holiday season
Hoda Kotb
Favorite throwback toy: Etch A Sketch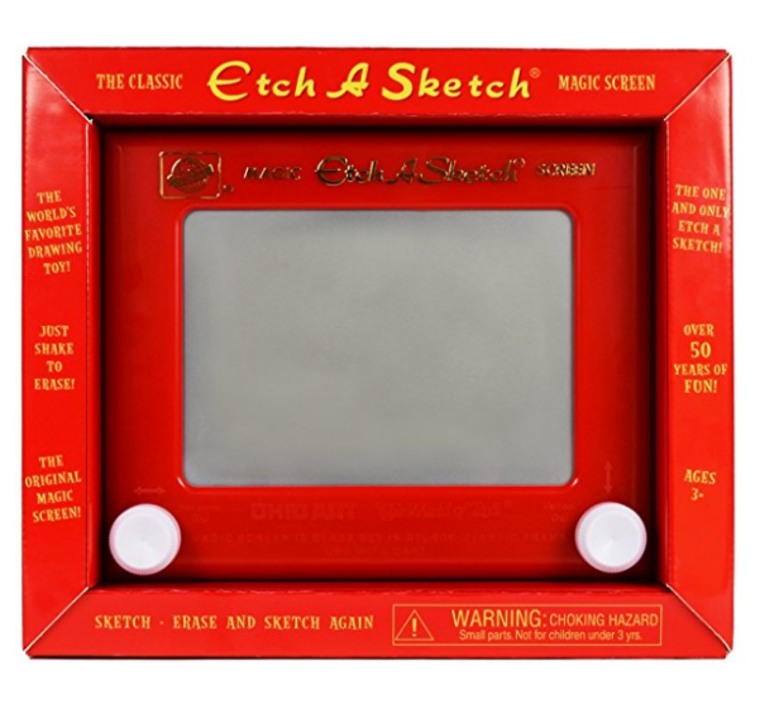 Hoda used Etch A Sketch to practice her childhood dream job. "When I was a kid, I wanted to be a cartoonist. I'd turn those two knobs and try to make a Snoopy. It wasn't pretty, but boy was it fun!" Now your child can practice being a cartoonist just like Hoda did in a mess free way with the Crayola Sand Scribbler. Your children can use sand to create their drawings by simply using a magnetic tip.
Modern day version: My First Crayola Mess Free Sand Scribber, $22.49, Crayola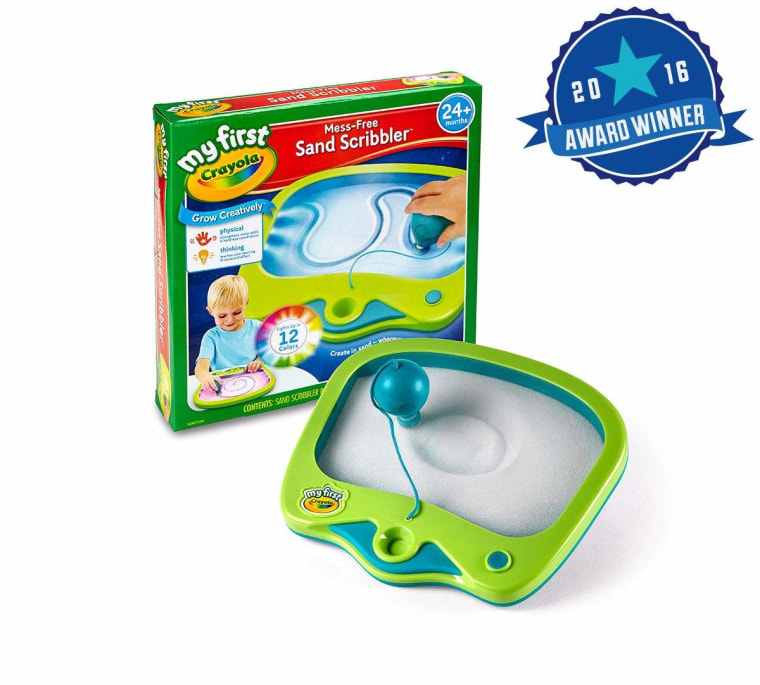 Tamron Hall
Favorite throwback toy: Cabbage Patch Dolls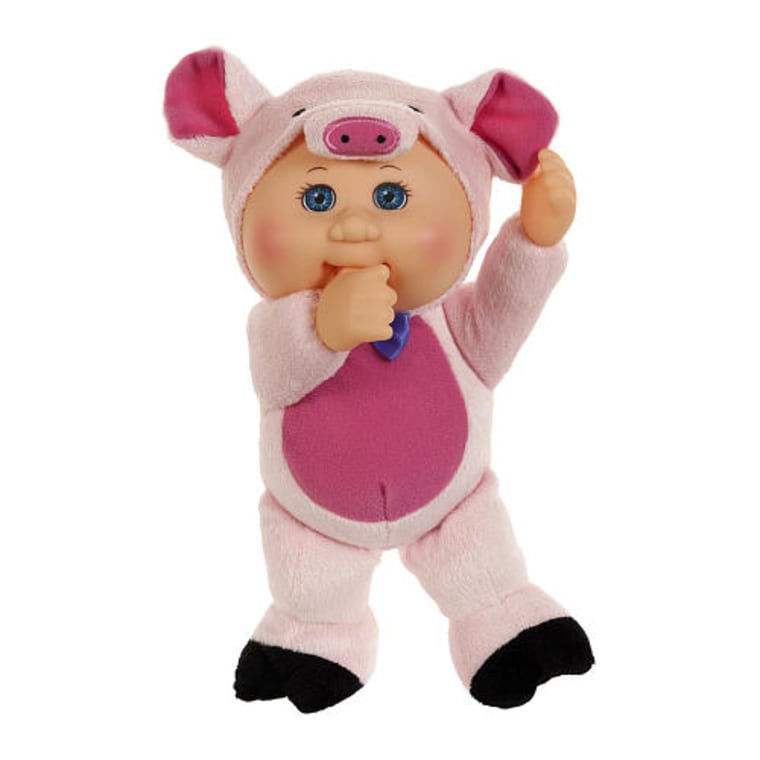 Tamron loved her chubby cheeked doll named Michael when she was a teenager. "I'm not certain if it was the media frenzy or the adorable faces, but I still have two in my home all these years later." American Girl dolls are a fun option for these times — each doll has a different background story from different decades that kids can explore.
Modern day version: Wellie Wisher Dolls, $60 and up, American Girl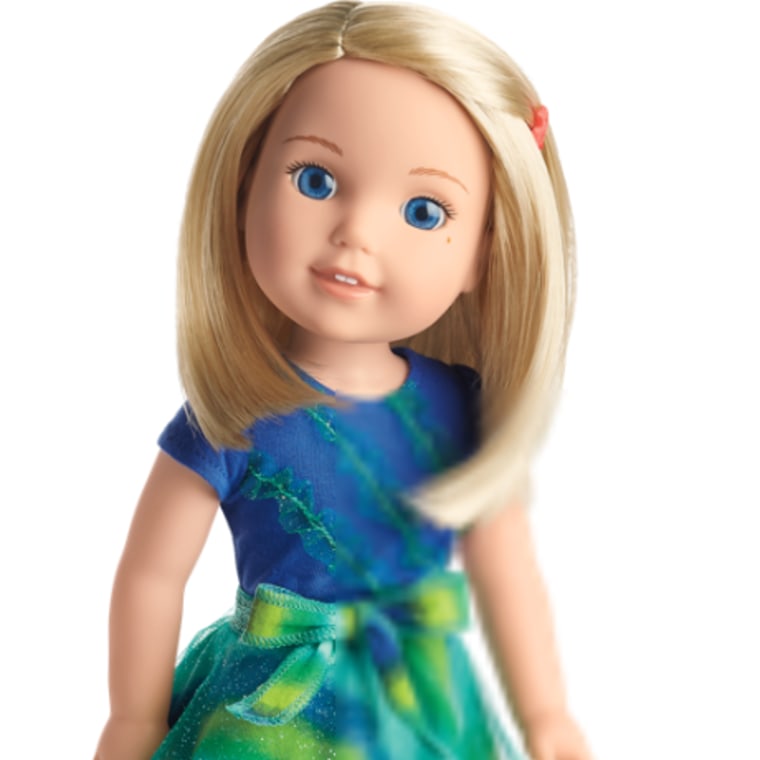 RELATED: Oppenheim Toy Portfolio's best toys for kids of every age
Kathie Lee Gifford
Favorite throwback toy: The Whoopee Cushion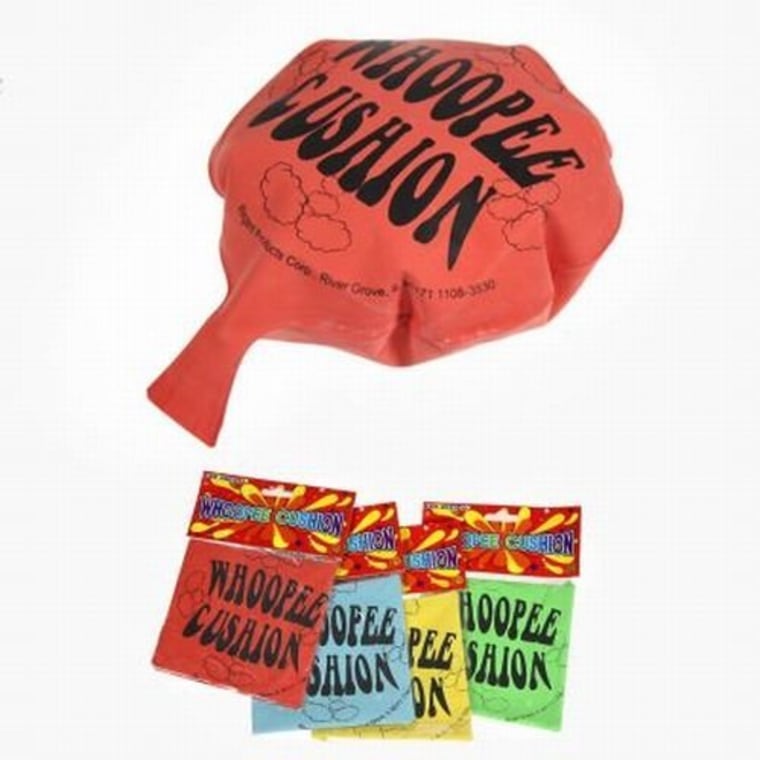 "The Whoopee Cushion is self-explanatory. Greatest invention in history!" Yet again, Kathie Lee is right. The Whoopee Cushion is a classic, humorous toy that will always be fun to use as a prank. Now, you can make this toy even more humorous with the bigger version called Wembley The Whopping Whoopee Cushion. It's roughly the size of a large pizza and is a perfect gift to give to a prankster.
Modern day version: Wembley The Whopping Whoopee Cushion, $12, Kohls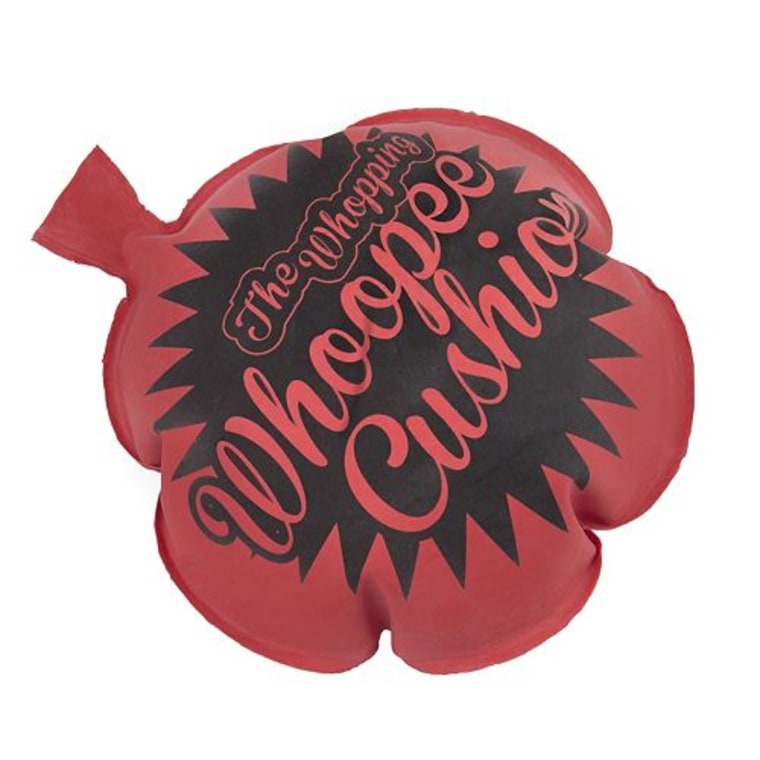 Willie Geist
Favorite throwback toy: WWF action figures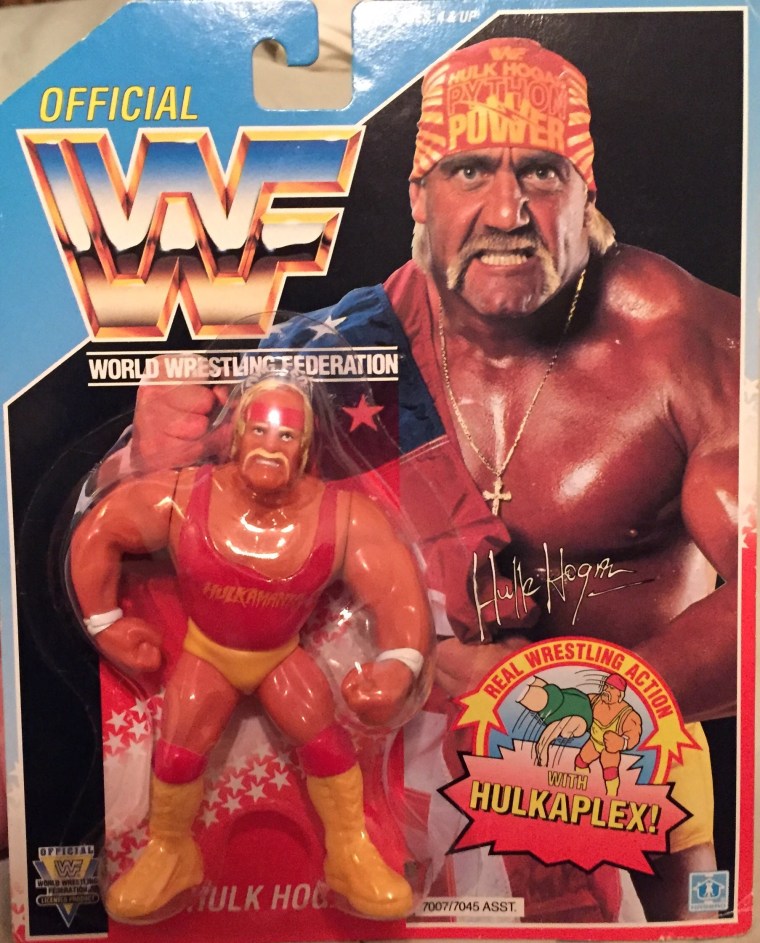 Long live wresting... now the company is WWE and all of it still lives on. The latest action figures are super cool and we have some of the the WWE superstars that move to life with these figures. Each figure has over 10 sounds and classic catchphrases that are unlocked while punching, slamming and grappling the Superstar for authentic WWE action! With the mobility of the toys you can even recreate authentic moves like the headlock, the pindown or more. Right now the line includes John Cena, Roman Reigns, Seth Rollins and The Rock with more to come. and to add to the fun, there's also the WWE Big Talker Microphone —which has sound effects and catchphrases — so you can take to the center ring and be the superstar. Have Fun Willie!
Modern day version: WWE 3-Count Crushers $26.99, Kmart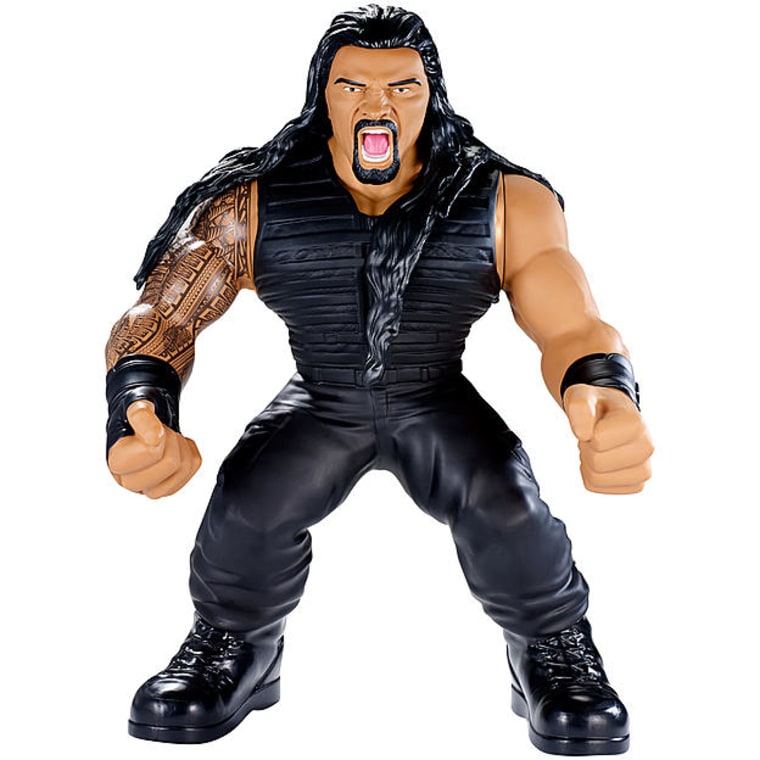 And WWE Big Talker Microphone $18.89, Kmart