Fans of TLC's home improvement hit, "Trading Spaces," have been eagerly awaiting the show's return ever since the revival was announced last spring.
Well, there's good news!
While those fans still have to wait a little longer before series is back, they can catch a sneak peek via the very first promo right now.
Everything old is new again in the trailer, from the original gang of designers to carpenter Ty Pennington and his trusty tool belt.
And nothing will give a former faithful viewer a "Trading Spaces" flashback quite like hearing host Paige Davis say, "Two rooms, two days and only $2,000 each ..." once again.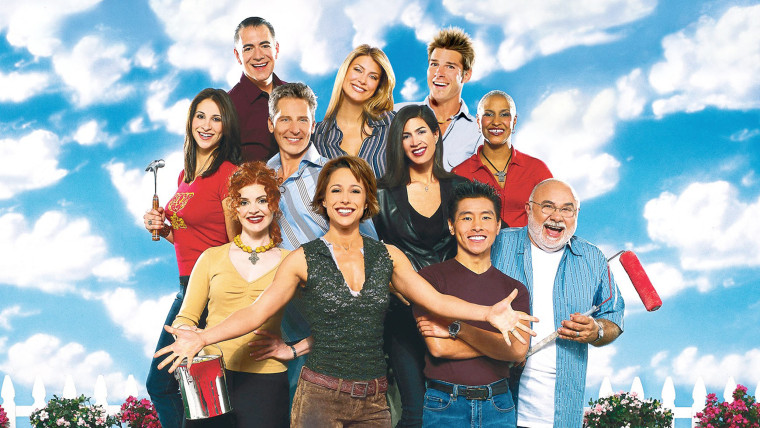 In fact, watching the clip makes it hard to believe that it's really been a decade since the series went off the air. Everyone looks much the same as they did back in the day, and at least one returning designer is still thinking way outside of the box.
In a brief scene, Hildi Santo Tomas — of gluing-things-to-walls fame — can be seen covering a soccer ball with papier-mache for one homeowner's room makeover.
But the old crew won't be the only crew: Several new designers will join the cast over the course of the upcoming season — including a couple of very special guests.
"Nate & Jeremiah by Design" stars Nate Berkus and Jeremiah Brent will be featured in one episode.
"I'm most excited about the budget," Brent revealed. "It scares me, but I'm excited to see how we can stretch it."
His husband and design partner shares the excitement about the budget — and every other part of the show. After all, this is kind of a big deal.
"I think that 'Trading Spaces' is the show that started it all," Berkus explained. "It showed America for the very first time the power of design — and made it fun."
And now we know when the fun is set to kick off again. "Trading Spaces" returns to TLC April 7 at 9 p.m. ET.