Interested in getting your family more concerned for the environment? Not sure where to start? "Parenting" magazine lists 10 simple and smart ways to get your child involved in the cause:
1. Be artful. Stock your child's coloring table with used printer paper and empty cereal boxes. He can draw on the unprinted sides of the paper, and the insides of cereal boxes are great for finger painting. Bonus points for turning his artwork into wrapping paper.
2. Collect runoff. Have your preschooler place watering cans or buckets under the downspouts of your house. After a storm, she'll be thrilled to see that her cans are full, and she can use the rainwater to give houseplants a drink.
3. Jump on it. "I lay milk jugs, aluminum cans and boxes on the floor and let my son stomp on them to make them flat for recycling," says Dalia Stein of Columbus, Ohio. "He fulfills his little-boy need to destroy things while doing something nice for the environment."
4. Put your kids in charge of reminding you to switch off the lights when you leave a room. They can even pretend to issue you a ticket for infractions — and they'll be less likely to waste energy themselves.
5. Head outside. Gather apples or pumpkins at a pick-it-yourself farm. Seeing where the food comes from helps kids grasp why it's important to care for the earth. Plus, you'll be buying local produce — saving the energy and packaging used to ship food long-distance. Go to to find a farm near you.
6. Play with trash. Turn a neighborhood cleanup into a scavenger hunt. Create lists with pictures of plastic bottles, soda cans and paper trash. Have your kids go hunting, and then recycle what they've found. (Just be sure everyone wears gloves!) Whoever finds the most items wins a prize — say, any money you get back when you recycle the bottles and cans.
7. Build a toy lab instead of a bear. Throw your junk — empty juice boxes, broken Barbie legs — into a box along with glue, tape and string so kids can create new toys and avant-garde art. Need ideas? Check out . The napkin rings made from toilet paper rolls are perfect for preschoolers.
8. Power down. Once in a while, have a No Electricity Day. Shelve the PlayStation, shut off the TV, and use only toys and games that don't have a plug or require batteries. You'll save energy, and your child may find he prefers Crazy Eights to another viewing of "Cars."
9. Organize a kids' clothing swap. Haul out outgrown jeans and sweaters and get together with a few mom friends to trade. You take home new-to-you clothes that fit your child now, which is healthier for the planet — and your wallet — than buying brand-new duds. Have a toy swap, too.
10. Spin an eco-tune. "We love the song on the 'Curious George' soundtrack called 'The 3 R's,' for reduce, reuse and recycle," says Kristi Walsh, a mom of three in Chelmsford, Mass. "My kids sing it when we take the recyclables out or when they're washing their hands together to save water. It reminds them that even the simplest job can help the environment."
Children's rooms "go green"
Discover some cool ideas for kids' rooms that are also earth-friendly:
Tile rugs: The faces of most of Flor's low-VOC tiles are nylon, natural hemp or wool fibers, while the backings are made of recycled materials. Plus, the company's return-and-recycle policy makes these easy-install carpet tiles eco-wise. FLOR; flor.com; $13-$17 each
Paint: Zero-VOC paint with no fumes from Olympic. Available at Lowe's stores, $17 to $21 a gallon, lowes.com
Bed: The Ayres twin bed is made with wood from certified renewable forests and low-emissions glue to last for years. Easily converts to a trundle bed with a standard twin foam mattress. Argington; argington.com; $630
Organic cotton bedding: This colorful organic cotton twin bed set includes 1 twin duvet cover and 1 sham ($290). Matching twin sheets (either fitted or flat) are available in: Lions, Tigers & Kittens, Oh My! and Stalk of Wheat; $98. Pixel Pieces; pixelpieces.com
Organic barrier mattress protector from The Company Store: 100% organic cotton mattress barrier protector. Handmade in USA. 250-tc Ivory organic cotton shell. Absolutely no synthetics or chemicals used. Twin: $299, thecompanystore.com. 
EcoPure pillow: This pillow is filled with recycled polyester for a firm, yet soft feel that provides great support. Machine washable. Martex; sears.com; $10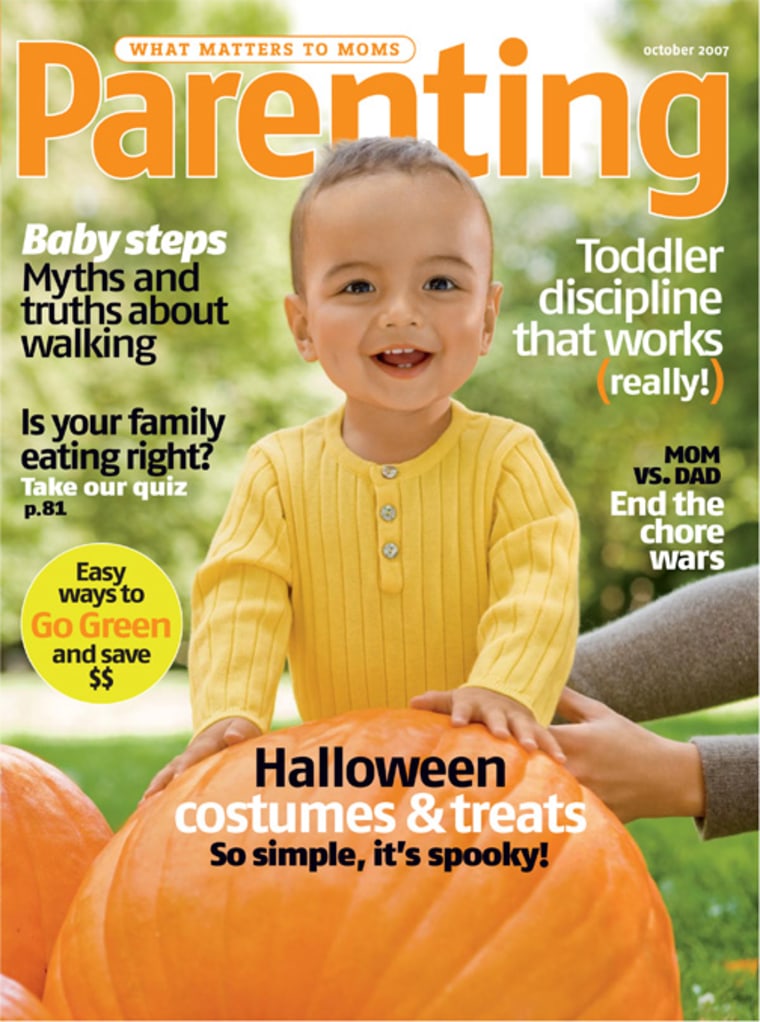 Waffle blanket: This cotton blanket is completely free of chemicals, pesticides, fragrances and dyes, making it ideal for a natural nursery. 100% organic cotton fiber and machine washable. Organic waffle blanket, $69, Pottery Barn; potterybarn.com
"Zoo animals" blanket: This blanket is big enough for a crib or a growing child. Made of 100% organic cotton, measuring 40"x56"  David Fussenegger; softturtle.com; $90
Wallpaper designs: Bring any wall to life with a modern twist and retro charm. Hand-cut from vintage and reprinted wallpapers, each animal is available in several different patterns and colors per animal. Giraffe, $90, 55"H x 39 1/2"W; Birds (set of two), $25, 10" W x 7" H; Romp; rompstore.com
Teddy bear: 100 percent organic cotton teddy bear that is machine washable and safe for all ages. Huggaplanet; huggaplanet.com; $25
Monkey hangers: Double as wall art and are made from forest waste. $22, ourchildrensgorilla.com
Wonder wall: Section off a secret hiding place with this recycled-kraft-paper divider. Each pack contains 24 "module" panels (21 x 14 inches) that you connect to create dividers, walls, cubes. Nomad System; mioculture.com; $56 for 24 pack
Wood table and stools: Sustainable-wood table and stools are formaldehyde-free and made in the U.S. Ships flat to save packaging and assembles in minutes with InModern's patented, no-tools assembly method. Ecotots table and stools; inmodern.net; $375
Wooden animals: These heirloom-quality, solid-wood toys are handcrafted by disabled adults with a loving attention to detail, using milk-based paints for the ultimate in responsibility and health. All proceeds from their products go toward supporting this self-sustaining, nonprofit community. Egiggle.com; $25
Clothing tree: This playfully sculpture-esque alternative to the standard clothes-tree stands 4 feet tall, so there's a lot of hanging capacity, and it's available in three versatile colors: natural, orange and green. Pkolino.com; $95
Bamboo rocking pony: Created with nontoxic adhesives and low VOC paint, which emits fewer polluting gases. Celeryfurniture.com; $140
Play MobileHome: It's made from recycled cardboard, and it's super lightweight. Bonus: 5 percent of proceeds to go UNICEF. $34; modernseed.com
Baskets: Sturdy carryalls woven from old newspapers. $20 for a set of two, containerstore.com
Lavender-stuffed animals from Speesees:  buttery-soft organic sherpa animals filled with lavender and lentils.  $22, speesees.com. 
Noonoo blankets and playthings: child-size, portable and light, each one is felted (lambswool), and pre-shrunk (lambswool and unbleached cotton), free-hand embroidered with child art imagery and individually handmade.  $12 to $40, noonoodesign.com
Moms' tips for an eco-friendly home
Bathroom "I plug the drain before turning on the faucet for my kids' bath. That way I don't waste any water while I'm adjusting the temperature."
— Christine Klepacz, Bethesda, Md.
"I put a plastic jug filled with water in the toilet tank. It saves gallons of water each time we flush."
— Fernanda Moore, Swarthmore, Pa.
Smart tip! If you don't have a low-flush toilet, keeping a filled container in the tank can cut the amount of water you use by 40 percent.
Family room "Often, instead of turning on our air conditioners, we use ceiling fans and keep the lights off during the day to cool our rooms."
— Jacqui Santiago Ozone Park, N.Y.
"We plug our computer, TV, lamps, and other electronics into a power strip. When I leave the house, I only have to turn off the strip rather than unplug ten cords."
— Erma Briley, DeSoto, Texas
"We ditched our answering machine and use voicemail instead. It doesn't cost us any more a month, plus it cuts down on the clutter!"
— Maura Fell, Montclair, N.J.
Fact: Because answering machines are on 24/7, they use more power in a year than laptops do.
Living room "We close the air vents in rooms we rarely use. It redirects the heat or A/C to the rooms that really need it."
— Marion Zaretzky, Staten Island, N.Y.
"I've asked companies to remove my name from their catalog mailing lists."
— Sandra Abrams, Upper Saddle River, N.J.
"The damper on our fireplace stays closed when we don't have a fire going."
— Stephanie Pollard, Birmingham, Ala.
Fact: Open dampers let heat and A/C escape, and can add up to $100 a year to your utility bill.
Laundry room/utility room "We wash our clothes in cold water so we don't use electricity to heat the water."
— Christy Hester, Reno, Nev.
"My family replaced our broken washing machine with a front-loading one."
— Tammy Wheeler, Austin, Texas
Fact: Front-loading washers use up to 60 percent less water than regular machines.
"I cut down on paper napkins by giving my kids cloth ones when they're not eating something messy."
— Mary Dentinger, Solon, Ohio
"I always keep a fully stocked freezer. The frozen foods help cool whatever new items you put in there."
— Zahava Smith, Cleveland, Ohio
Smart tip! If your refrigerator is nearly empty, stock it with water-filled containers. More cold items means your fridge can recover more quickly each time the door is opened.
Bedroom "We use compact fluorescent light bulbs. They last so much longer than incandescent bulbs."
— Jill Bailey, Salt Lake City
"I always unplug our cell-phone chargers when we're done using them."
— Ann Fenzel, Louisville, Ky.
Fact: Only 5 percent of the power drawn by cell-phone chargers is used to charge phones. The other 95 percent is wasted when you leave it plugged into the wall. If 10 percent of all cell-phone users unplugged their chargers after charging their phones, we'd save enough energy to power 60,000 homes a year.
Nursery/kid's room "We use a nightlight that has a light sensor, so it goes off automatically."
— Melinda Swanson, San Diego
"My son's toys would go through dozens of batteries a year, so now we use rechargeable batteries."
— Gail Einhaus, Ann Arbor, Mich.
Fact: It takes 1,000 regular batteries to equal the life span of one rechargeable battery.
For more information on "Parenting" magazine's special "Go Green" issue, visit