When John McCarthy and Amy Garner tied the knot, they were living in New York City and working as Pilates instructors. Now 32 and 30 respectively, they've lived in their fair share of cramped apartments.
Seven years ago, the couple decided to leave the chaotic city behind and purchase a four-bedroom home in rural Connecticut. Along the way, they realized that they didn't need all that space after all. In fact, they didn't need many of the belongings they'd gathered over the course of their 11-year relationship.
So they decided to downsize by first moving into a studio apartment where they were forced to let go of anything they didn't use in their daily lives.
"That was kind of like a precursor to (our tiny house). We have what we need and none of the other stuff," Garner told TODAY Home.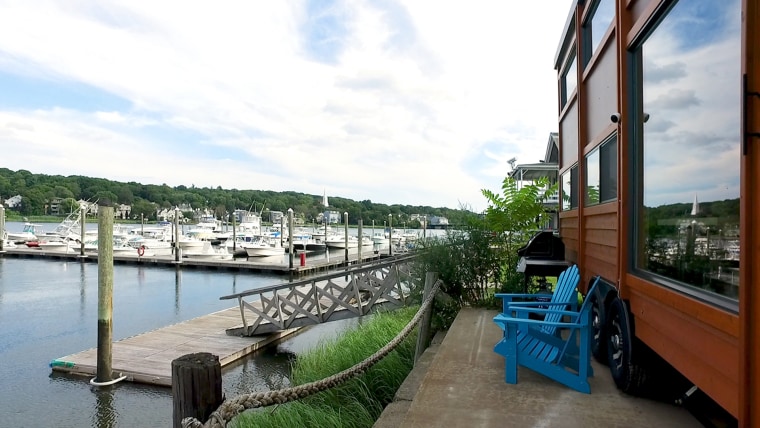 The next step was building their tiny home. The fitness instructors, who run a studio called Pilates Haven in New Haven, Connecticut, eventually found the perfect spot nearby: a breathtaking rental space tucked into a peaceful marina on the Quinnipiac River. "We love our view and being able to watch the swans, ducks and marine birds as we eat dinner every night," Garner said.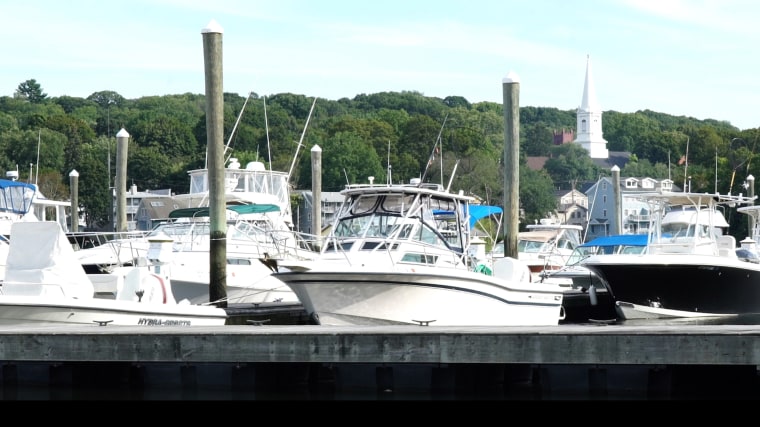 And a two-story wall of glass in the living area and kitchen gives the 344-square-foot house nothing less than a million dollar view.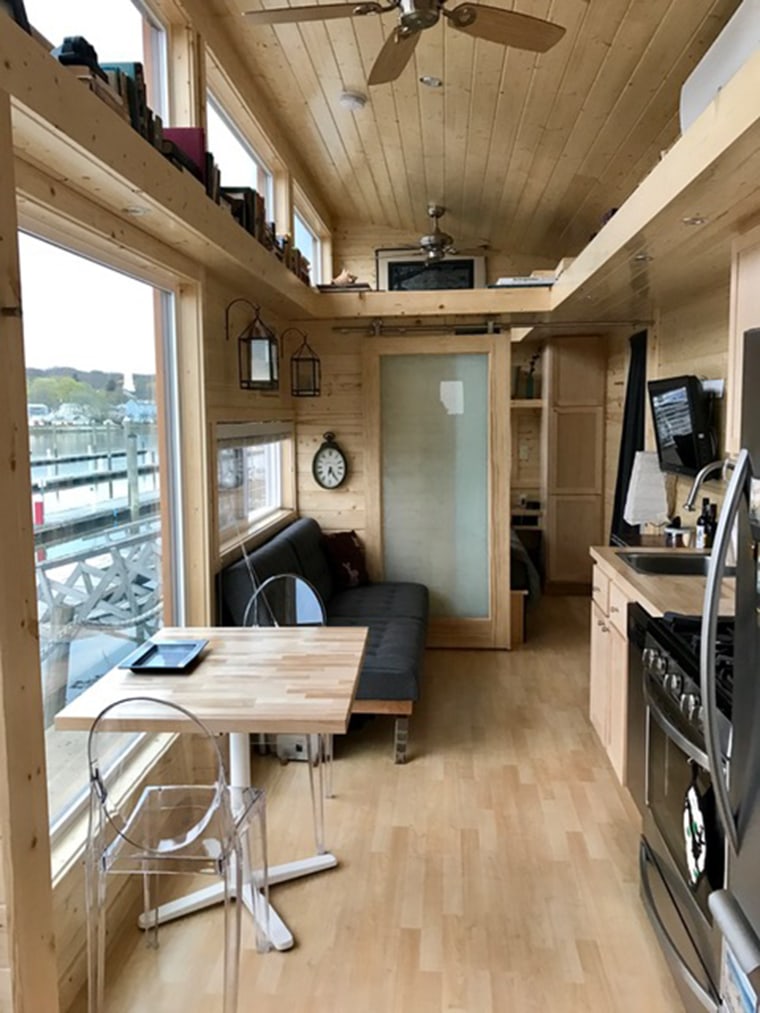 But finding the perfect location wasn't the couple's only concern. Garner was diagnosed with a connective tissue disorder known as Ehlers-Danlos Syndrome, which causes her to have vascular problems — including ischemic strokes that can lead to temporary paralysis as well as frequent joint dislocations. They partnered with ESCAPE Homes to create a model that suited her unique needs.
"I have trouble with stairs and ladders, so a downstairs bedroom was a necessity," she said, explaining that most tiny homes have a lofted bedroom.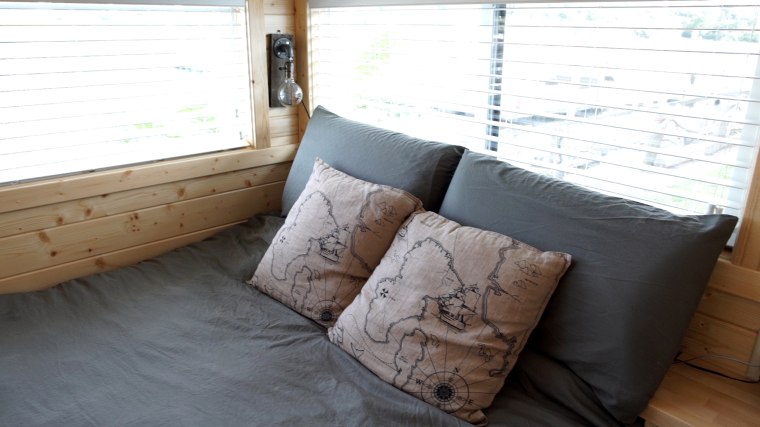 They didn't have to compromise on amenities either. The kitchen has a five-burner stove with ample counter space and even a wet bar that McCarthy handcrafted himself.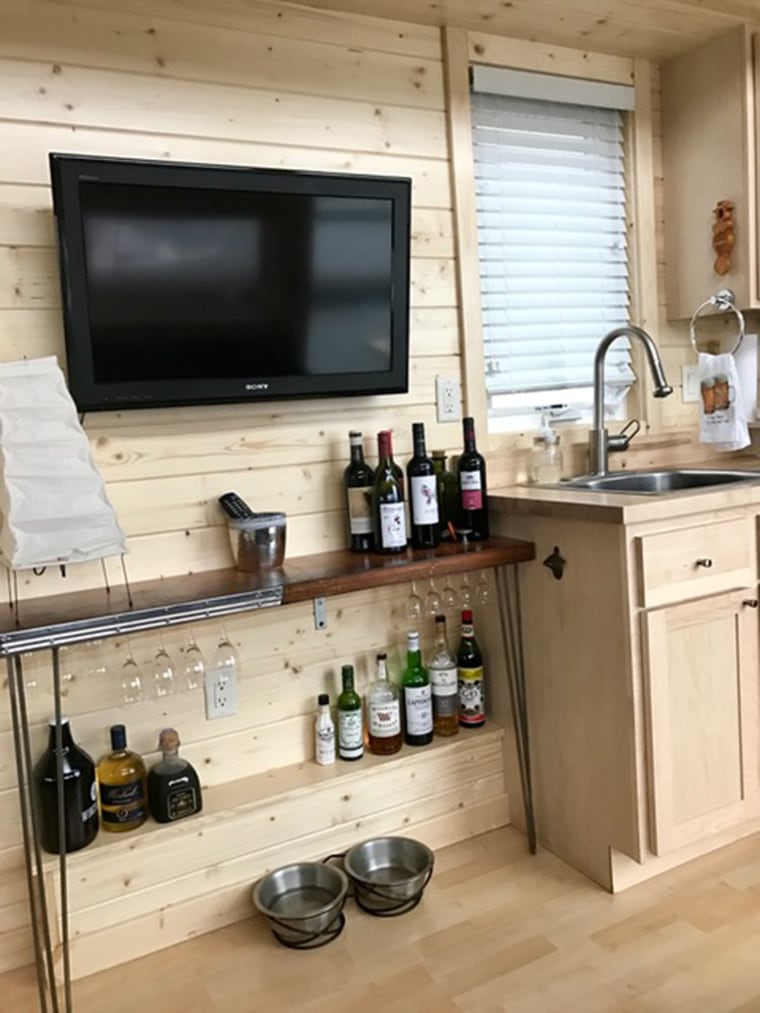 While they said goodbye to most of their extraneous belongings, McCarthy and Garner made space for the sentimental pieces: a painting from her grandfather, her own artwork and his library of encyclopedias from the 1970s.
"Our goals were permanence of 'home' without permanence of location, having only items we need or love," she said.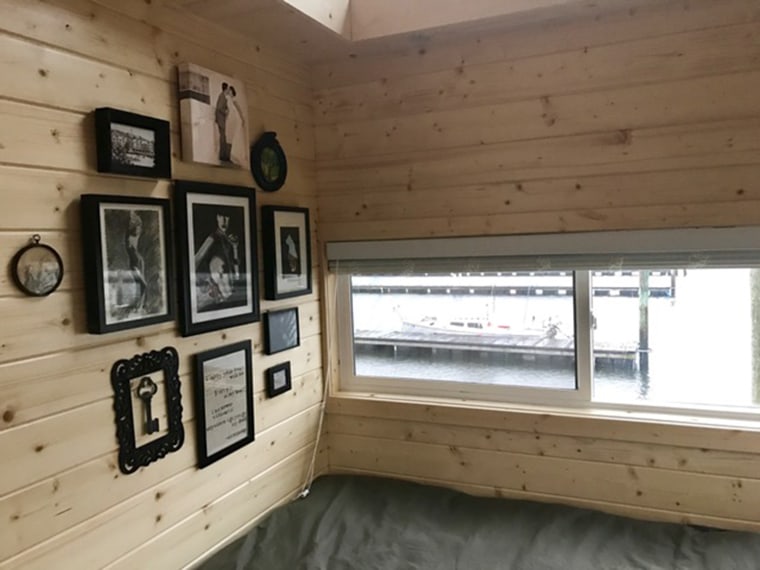 The couple's respite on the river has turned out to be their perfect place of Zen — and we can certainly see why.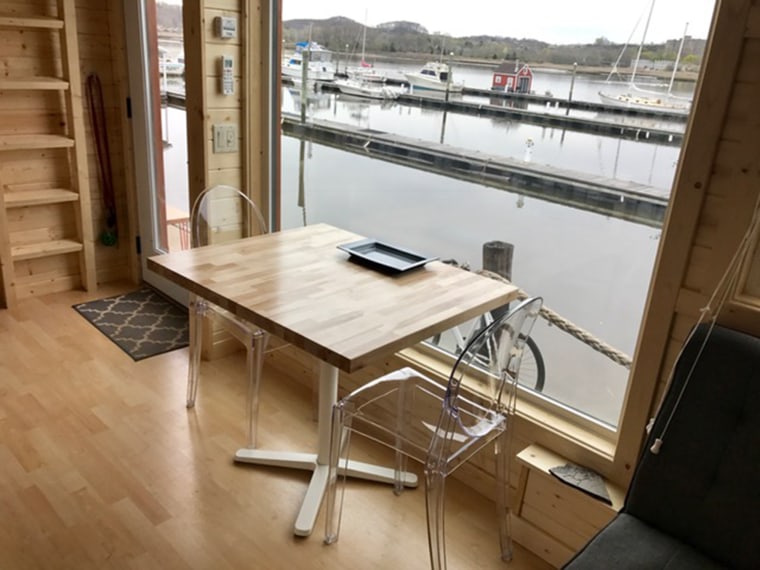 Obsessed with tiny homes? We are, too. See inside some of our favorites from across the country.