It's no secret that tiny homes are, well, tiny. But this tiny home? It's seriously small.
At only 102 square feet, the so-called "Nugget" home from Modern Tiny Living, an Ohio construction company that specializes in tiny houses, is about half the size as many other tiny homes. But what it lacks in space, it makes up for in modern design and beautiful fixtures.
This particular model costs between $29,000 and $36,000 and takes eight weeks to build.
Before you balk at the price tag, Robbie Hendricks of Modern Tiny Living is quick to point out that the Nugget is no cheap, plastic camper — it's a true house.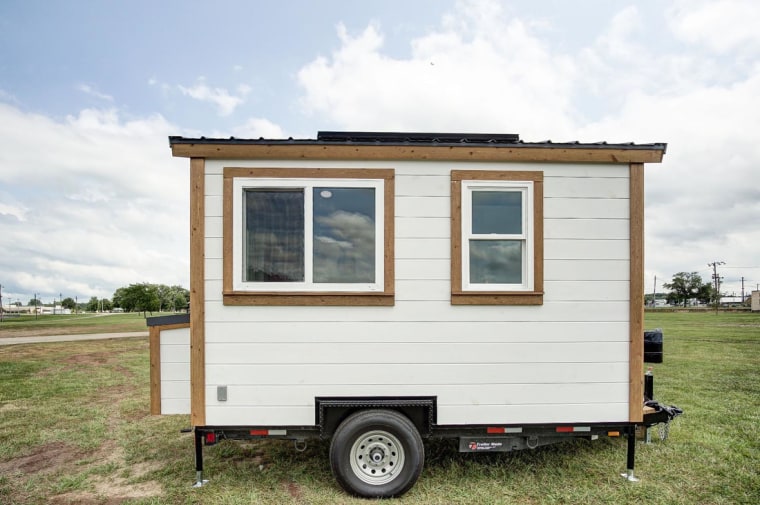 "We are here to build beautiful, real homes that are robust enough to stand the test of time, and then hand down to your kids," he told TODAY Home in an email.
While it's true that some people are shying away from the tiny home trend, this one is so pretty you just might change your mind.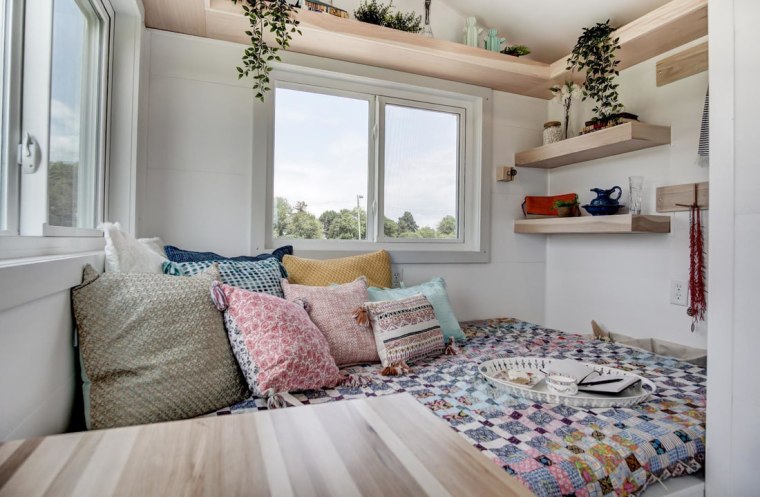 The kitchen has a mini fridge and plug-in stove that's removable for extra space, so you don't have to give up cooking when you move in. There's also a copper faucet, butcher-block countertops and plenty of light. Everything is powered by the home's solar panels.
There's no denying the house is small, at only 12 feet long, but there's a decent sleeping space that can double as a lounge area, and a full bathroom, too.
Obsessed with tiny homes? We are, too. See inside some of our favorites from across the country.
While most people would have to pare down before moving into any tiny home, there is some storage space. There are drawers under the bed and wraparound shelving throughout the home, perfect for plants, books and knickknacks.
The house weighs 4,500 pounds, meaning it's light enough for you to take it on the road if you're driving an SUV. Cross-country road trip, anyone? We think it's time for a vacation.