For sale: $35,000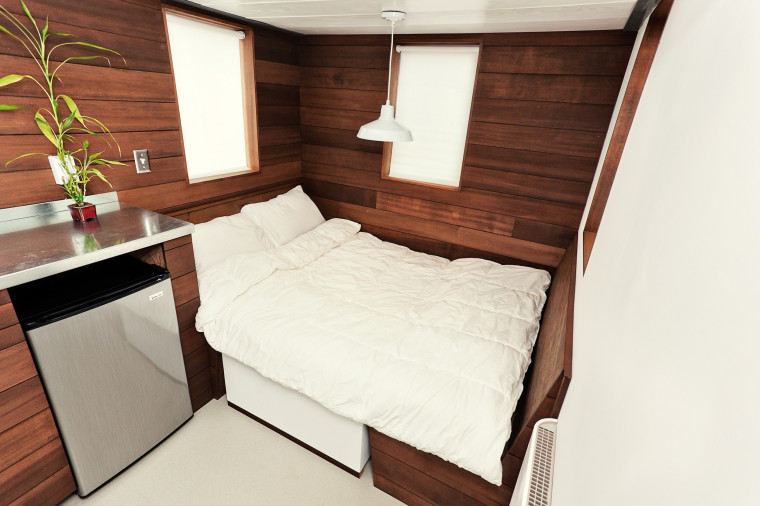 When Derin Williams was a kid, his crayon-house creations turned out the way you might expect: a triangle roof with a small window and a door.
As co-owner of Shelter Wise, the Portland, Oregon, resident has now made a career of bringing his childhood drawings to life.
The Miter Box is a 150-square-foot tiny home with a triangle roof, a few small windows and a door. Named after a woodworking tool used to make precise cuts, the home boasts a sleek, minimalist design.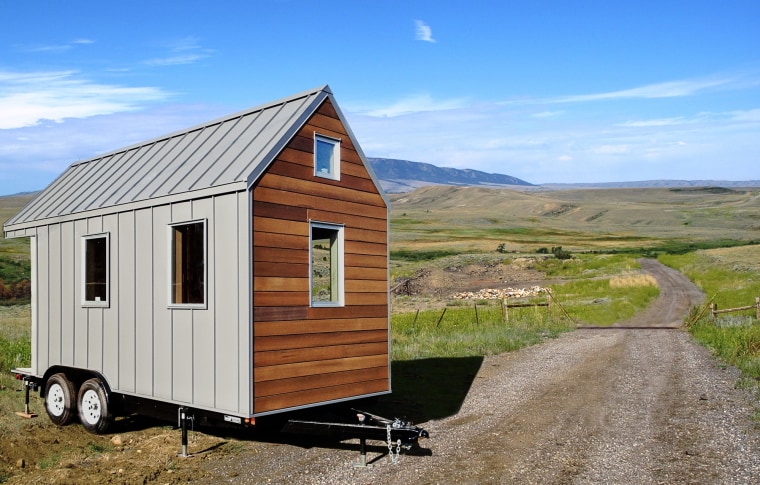 "Most tiny homes are rustic, cabinesque," Williams said. "I took a Northeast salt box and added modern finishes."
But don't confuse minimalist for simplistic. From super insulated walls to sound-proof windows and hidden storage, a lot of the home's detail is in what you can't see.
"It's for a minimalist who is very particular about having minimal belongings in sight," Williams said.
To make this possible, almost everything in The Miter Box serves a dual purpose. The kitchen has a hydraulic dining room table that converts into a bed, while a "wet bath" is designed as both a shower and lavatory with a flushing toilet.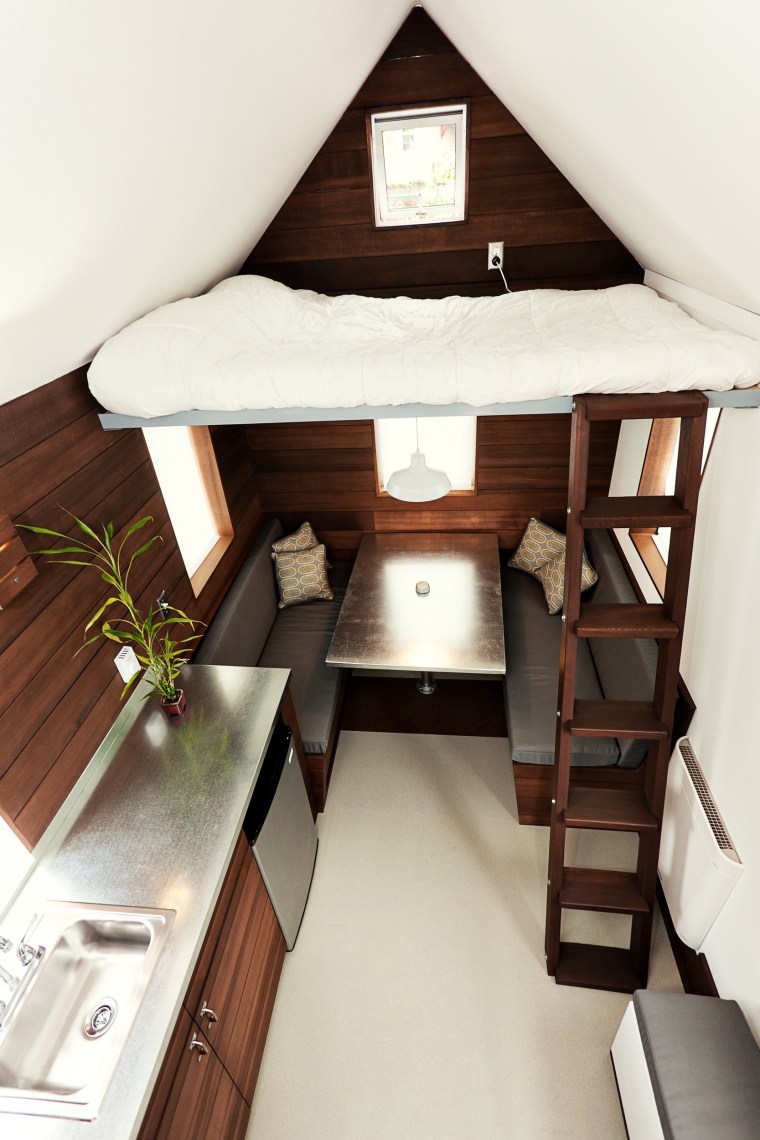 These design choices make the house feel bigger, which is especially important in a space the size of some people's closets.
"We are bombarded with buy, buy, buy," Williams said. "If you limit your living space, you have to make smart decisions about what to fill it with."
After visiting Africa with his wife and seeing how people live with less, Williams was inspired to design more space- and energy-efficient houses. To keep building costs down and make his designs portable, Williams' tiny homes are also on wheels.
"People just keep asking us to put them on wheels," he said.
His typical customers are from a "younger, hipster crowd," but Williams says he also gets a lot of women in their 40s who are re-evaluating their life and looking to downsize.
"Tiny homes appeal to people who have had a rough go and are trying to start over," he said. "They could help a lot of people."
More from Zillow:
Catherine Sherman, a real estate writer for Zillow Blog, covers real estate news, industry trends and home design. Read more of her work here.