It's been said that necessity is the mother of all invention. Whitney Leigh Morris, herself a first-time mom to 3-month-old son West, recently converted a sliver of her quaint Venice Beach, California cottage into a fully-functioning nursery.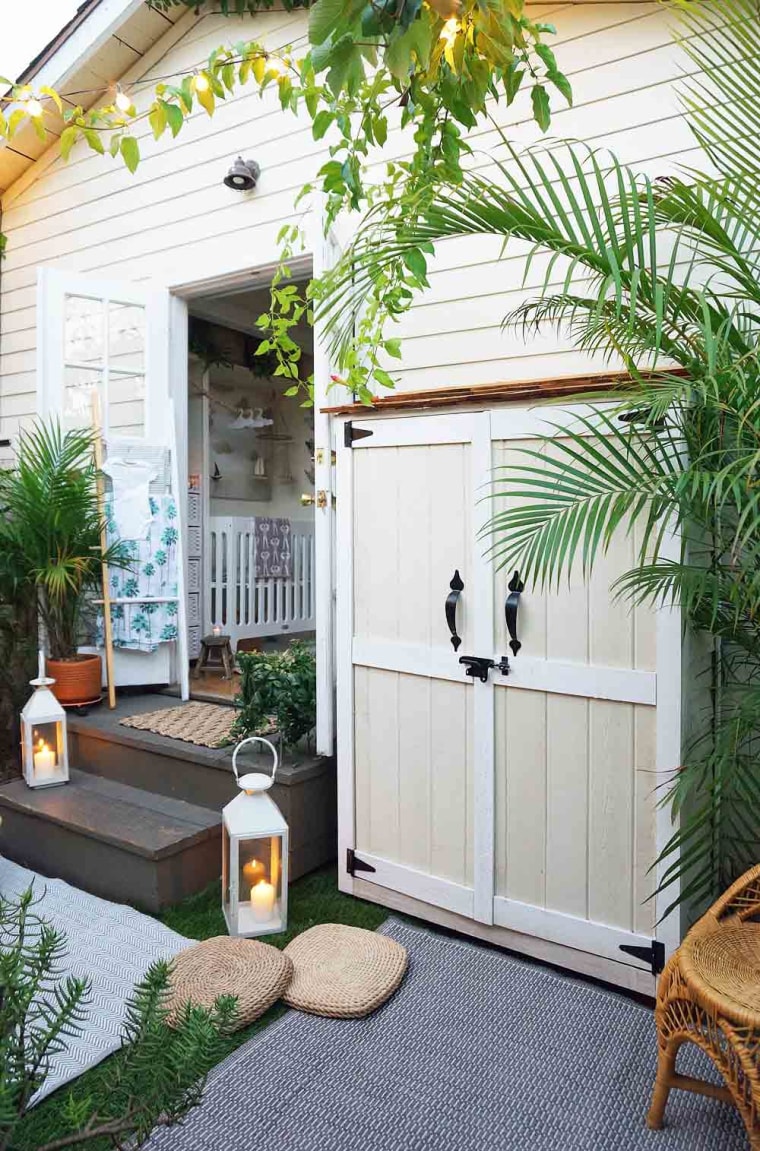 Along with husband Adam Winkleman, the couple took their previously chaotic bedroom closet and breathed life into it with a crib, storage and decorative accessories for their new addition. Multipurpose pieces and thoughtful routines help keep everything tidy in a small space — like the portable changing table that slides to reveal a bathing tub beneath. Clean bottles cycle through a hang drying system that makes use of vertical square footage rather than occupying precious counter space.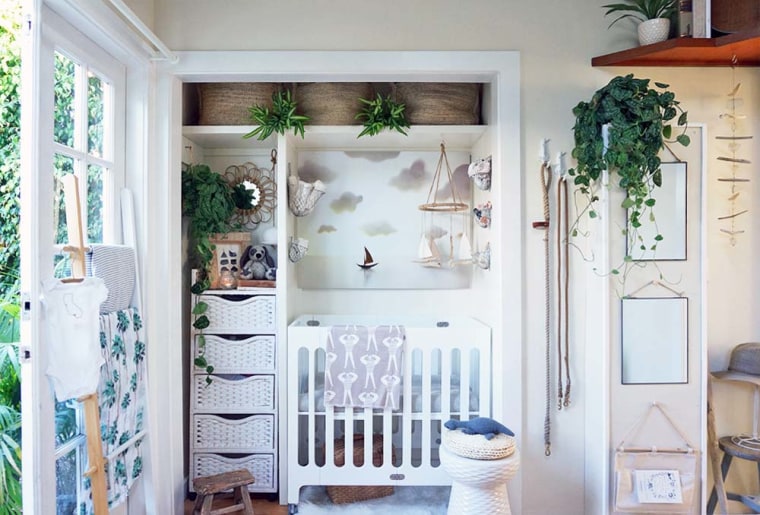 "Those little tricks and workarounds don't take more than 10 to 20 minutes per day," Whitney estimates. "Frankly, it's kind of fun because it allows us to reevaluate the space pretty constantly, so that if we're accumulating too much of one thing we're reminded to get rid of it."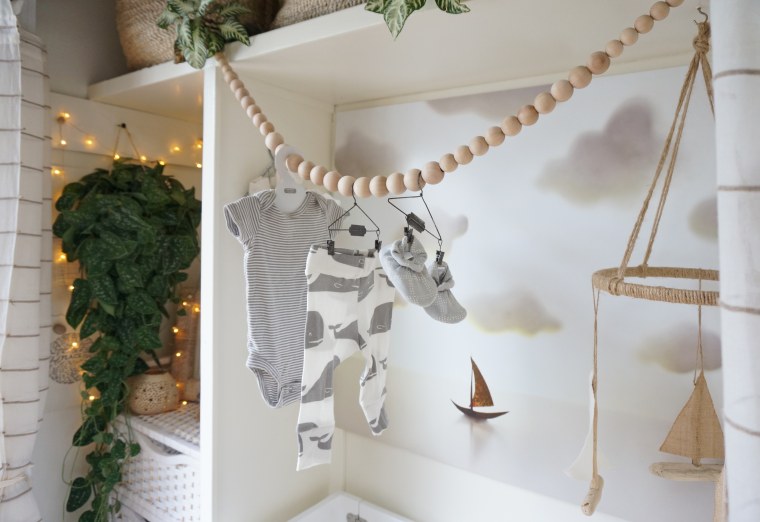 According to Whitney, the easiest way to stay organized is to acquire items you only really need and love in the first place. She advises stopping the flow of things before they enter the house, which is why she and Adam chose not to have a baby shower for little West — they knew exactly what they needed for the space and also that they couldn't store a bunch of gifts.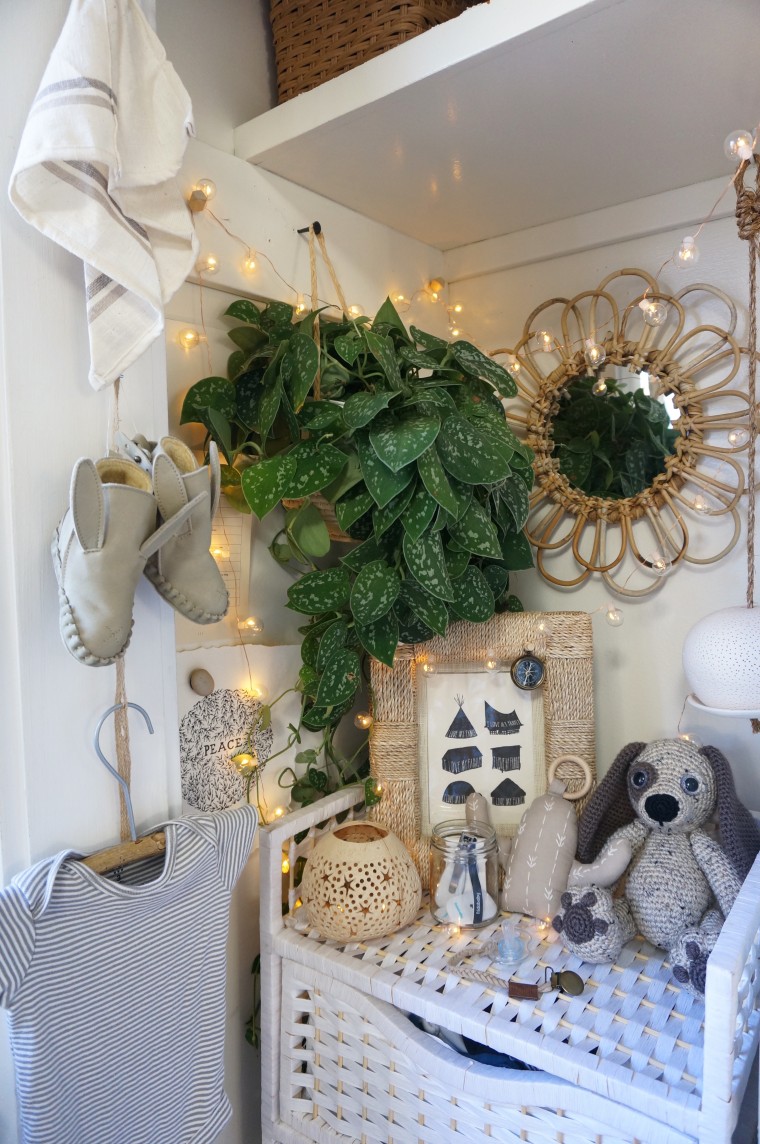 RELATED: Here's what happened when I took my family to stay in a 204-square-foot tiny house
"People would have had the best intentions," she says, "But for those who wanted to welcome West with a present, we had a meal train. For the first two weeks of his life, we didn't have to go out for food." Besides taking the burden of cooking off the new parents, it also allowed friends to stop by individually and meet the baby without him feeling overwhelmed.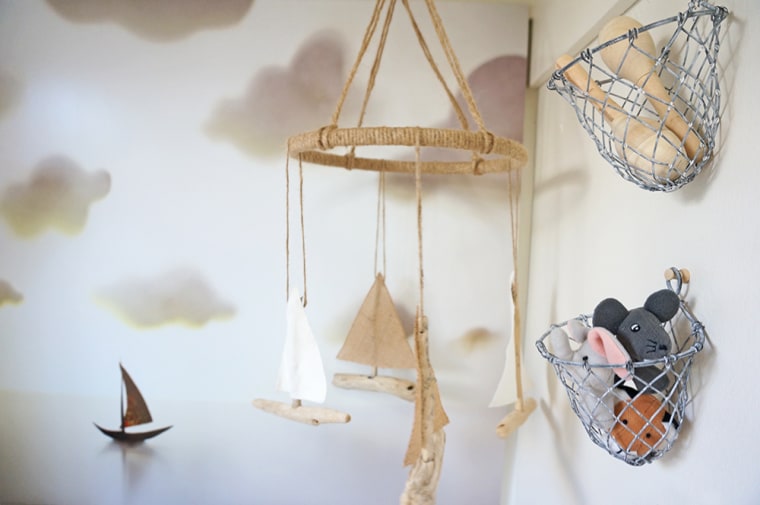 Most objects that did make the cut serve dual purposes — both form and function. Even for the most utilitarian of items, like leashes for pups Stanlee and Sophee, Whitney and Adam chose beautiful finishes that fit with their design scheme. The leashes, along with other everyday objects, don't need to be stashed out of sight — they can serve as a hint of textural décor when not in use. The cottage is filled with unified neutral tones that create the illusion of more open space.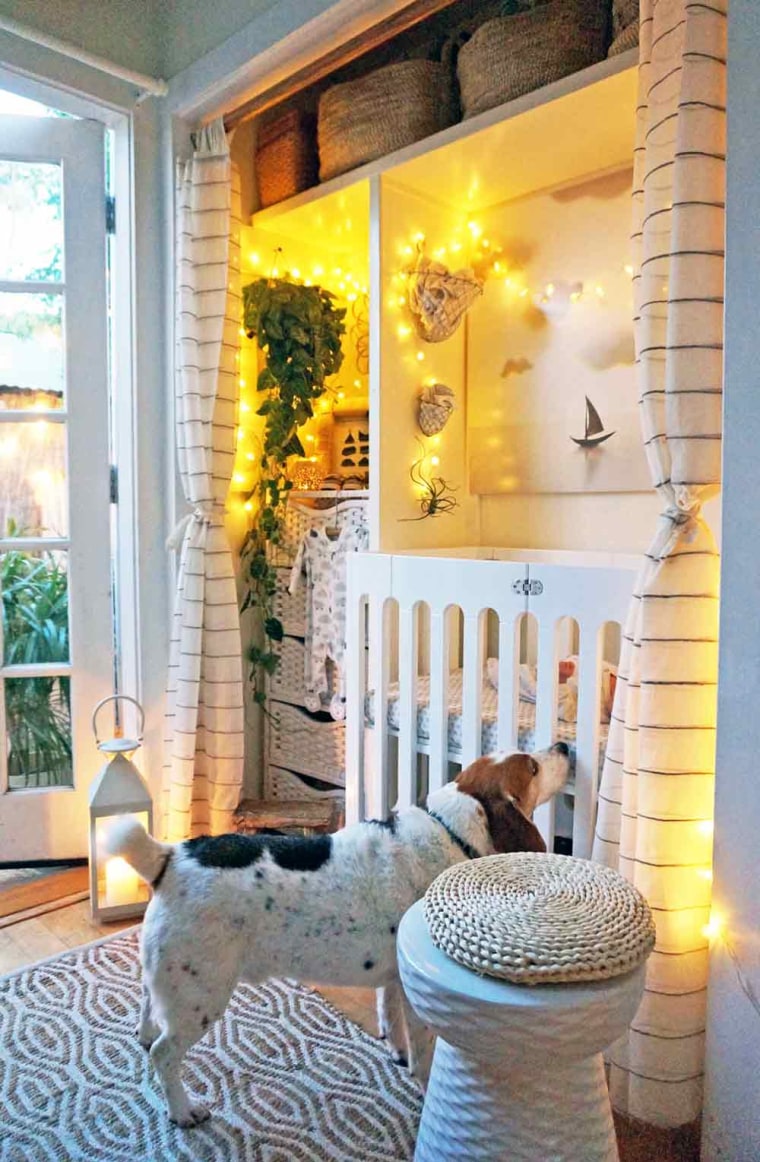 RELATED: This 300-square-foot tiny home is packed with flair — wait until you see inside
"Of course life gets messy with an infant and two dogs," Whitney explains, "But everything is washable. So far, so great! We love the light colors in the house, as they reflect the SoCal sunlight and help the small space feel bigger."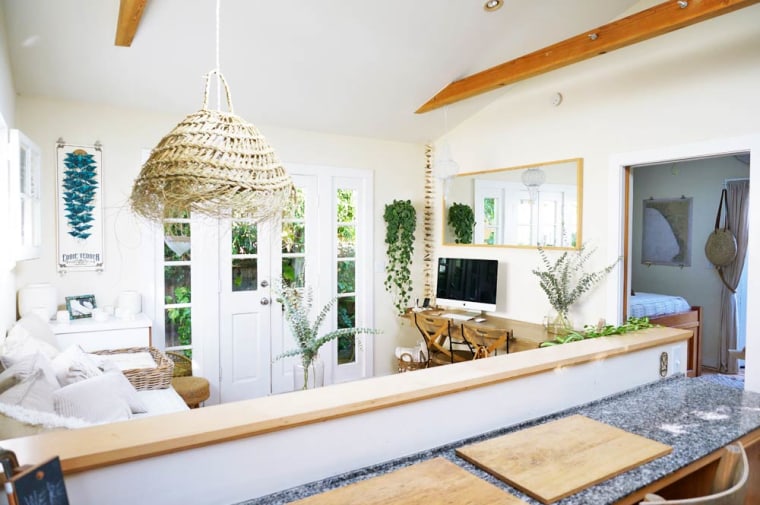 In order to encourage West's development and learning, his parents are aware of not liming his environment to their own aesthetic.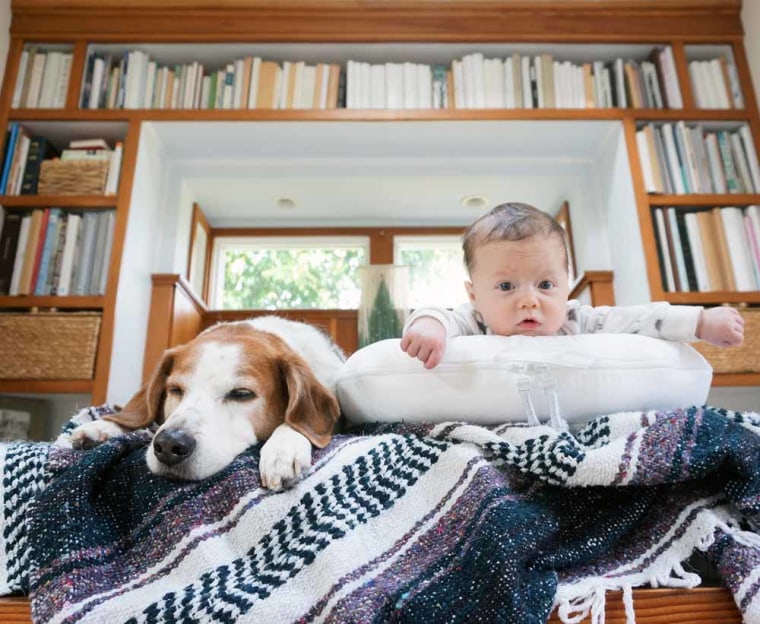 "Whatever he's drawn to, we certainly want to cultivate that," Whitney shares. West spends plenty of time outside amongst the bright bougainvillea and colorful leaves. "I have to be super mindful of the fact that he could grow up to like fuchsia or bright blue," Whitney jokes, "And that's gotta be cool. We want to give him what makes him happy."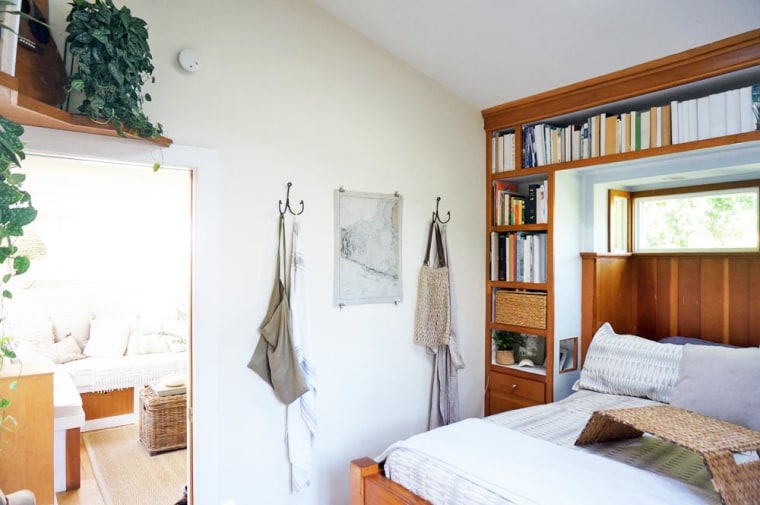 She'll be on the lookout for things that look like they belong in the house when not in use, but don't feel like clutter when they're not. Along with opportunities for creativity, West's safety is also of utmost importance to his parents. "The jute baskets over the crib are secured in case of earthquakes, and the pinned wire baskets and twinkle lights will all be adjusted as West grows and becomes larger and more mobile."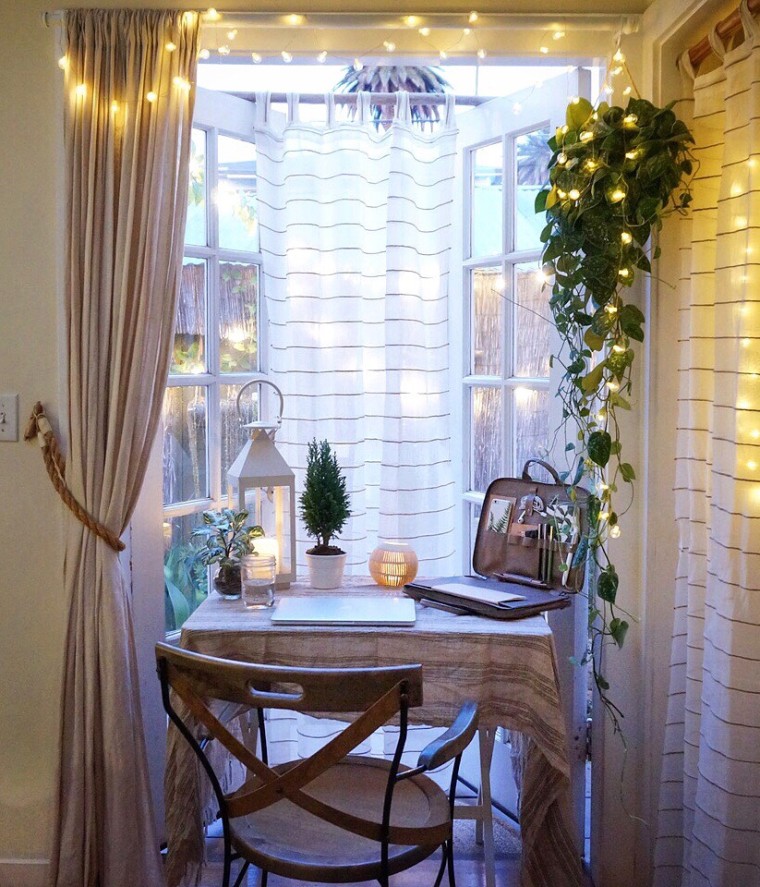 He'll have plenty of space in which to run around outdoors, as the cottage's garden nearly doubles its square footage. Because the climate is temperate year-round, the family can reliably count on using this overflow space almost daily. They also take advantage of all that their neighborhood has to offer, with a nearby playground, canals, a marina and the ocean all set to be regular playtime destinations.
"It's our home, but it's also our neighborhood that makes us able to do this in a way that's delightful," Whitney describes of her tiny house living situation.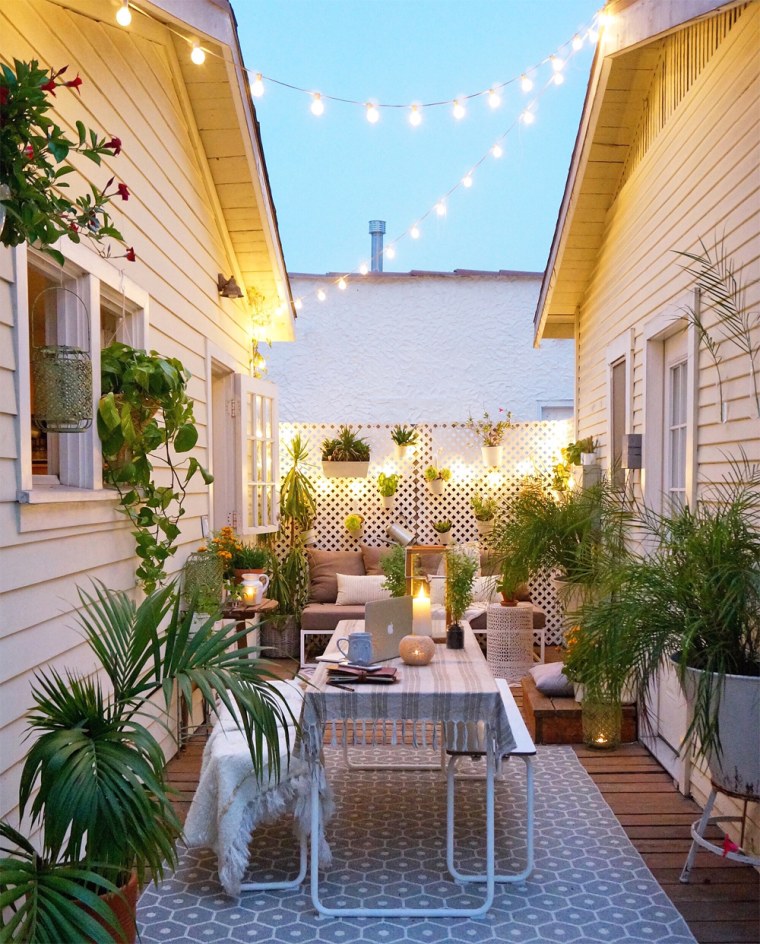 When they decided to expand their family, Whitney and Adam knew they wanted to stay put. Confident they would find things they liked and adjust them for the baby, they applied the same make-it-work mentality that helped them configure the house before West's arrival.
"It's just the space that we love," Whitney admits. She will continue refreshing it as he gets older, and she'll have to edit the things her son no longer needs. What helps the space stay functional is, "as much as possible, only having items that he needs now or that he will need the next week," she offers. "We have clothes for a 3-month-old because he's a 3-month-old. The minute he outgrew his newborn stuff — with the exception of one special piece — we washed and gave it all to Goodwill. If you can help others, it's easier to give stuff away."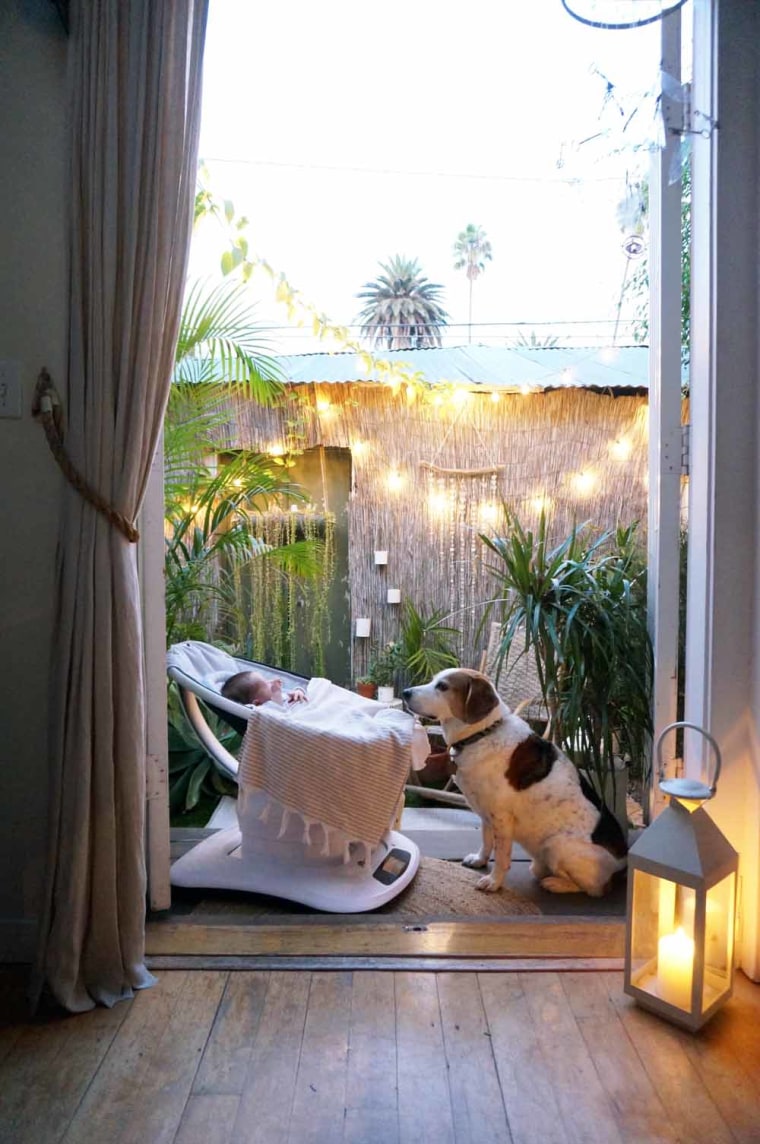 RELATED: This mini modern home is just 194-square-feet — see inside!
Though it can be tough for new parents not to be sentimental, Whitney points out that nowadays, there's documentation of all the cute outfits and special moments you want to hold onto.
"Everyone's got a billion pictures of their babies on their phones and on their cameras. It's not the thing, it's the memory and the sentiment behind the thing that made it so important to you." In a small space, saving every last item will stifle your child's experience.
"I think of it as I'm helping his growth by getting rid of things," Whitney suggests. "If I were to keep everything, then he would grow up in a very cluttered home. I think it's a service to him, because we can make room for the things that he needs and that he will need. If you try to re-direct what's important, then you may not feel the need to hold onto things."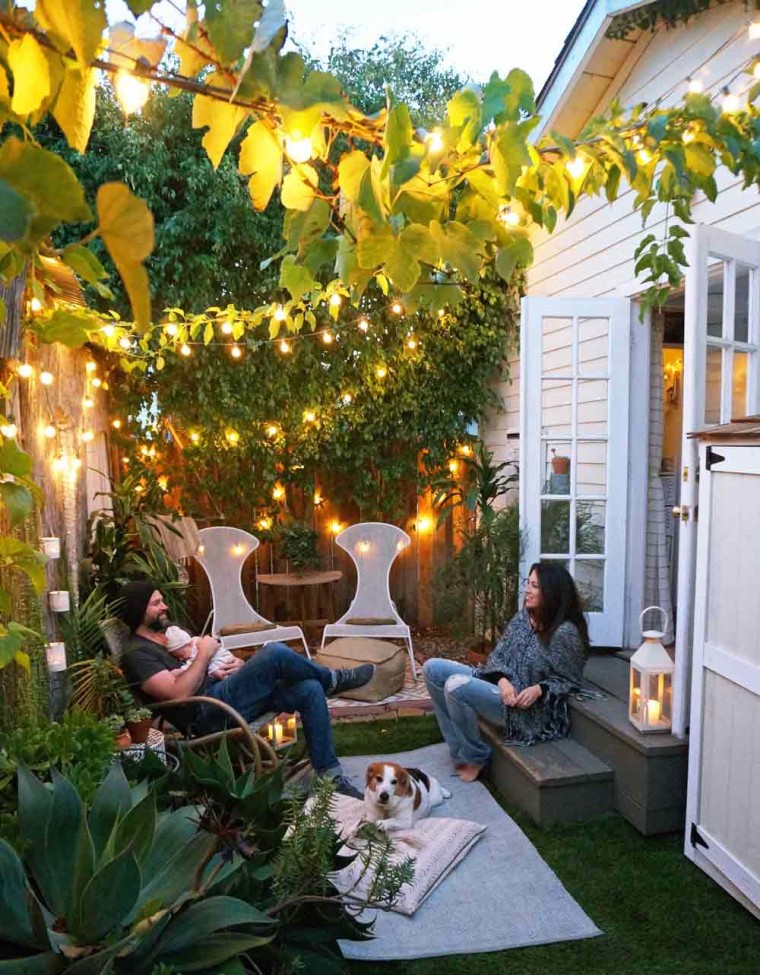 Along with best judgments on what to retain, the choice to live in a tiny house is always ongoing.
"It can be a lifestyle decision," Whitney adds. "You don't have to have a sprawling home to make it work. People all over the world — whether it's out of necessity or choice — get creative and raise their families in different types of places." As West grows into his messy toddler phase, his parents will remain flexible, and adjust and update accordingly.
"We can't prep the house too far in advance for what's to come, as we don't have space for much," Whitney reveals. "So we adapt as we go, which is honestly a great joy!"