Sometimes you want a little sun seeping into your home — and sometimes you don't.
That's exactly why the team at PATH Architecture has come up with the 359 project, a rotating tiny home that is so easy to turn, even kids can do it.
"We just finished this project a few weeks ago," architect Benjamin Kaiser told TODAY Home. "It was done for a client with an extra large lot that was interested in guest lodging and also the potential for Airbnb use."
RELATED: From laundry room to tiny home! See inside this 88-square-foot house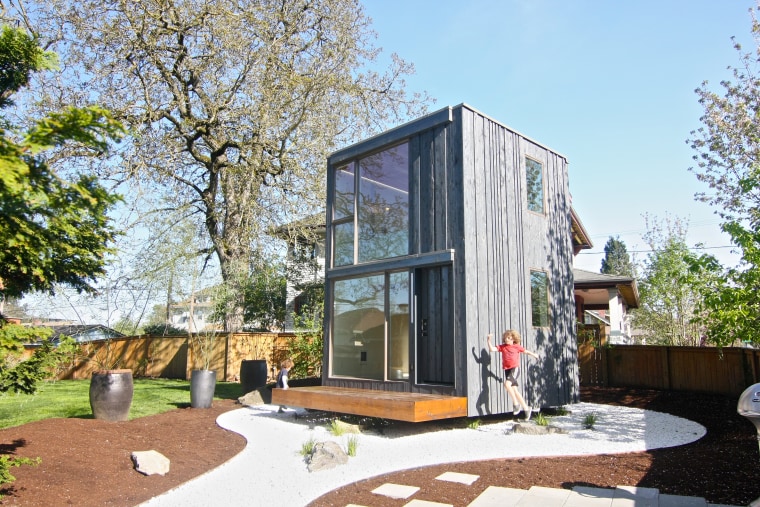 True to its name, the 144-square-foot structure can turn 359 degrees to catch the sun's rays or lessen them, depending on what you're wanting at the moment. The front of the house is covered in large windows, making it easy for the sun to shine through. If it's too hot, turn it a little so its back is to the light. If it's too cool, turn it towards the bright star for added warmth inside. Brilliant and efficient!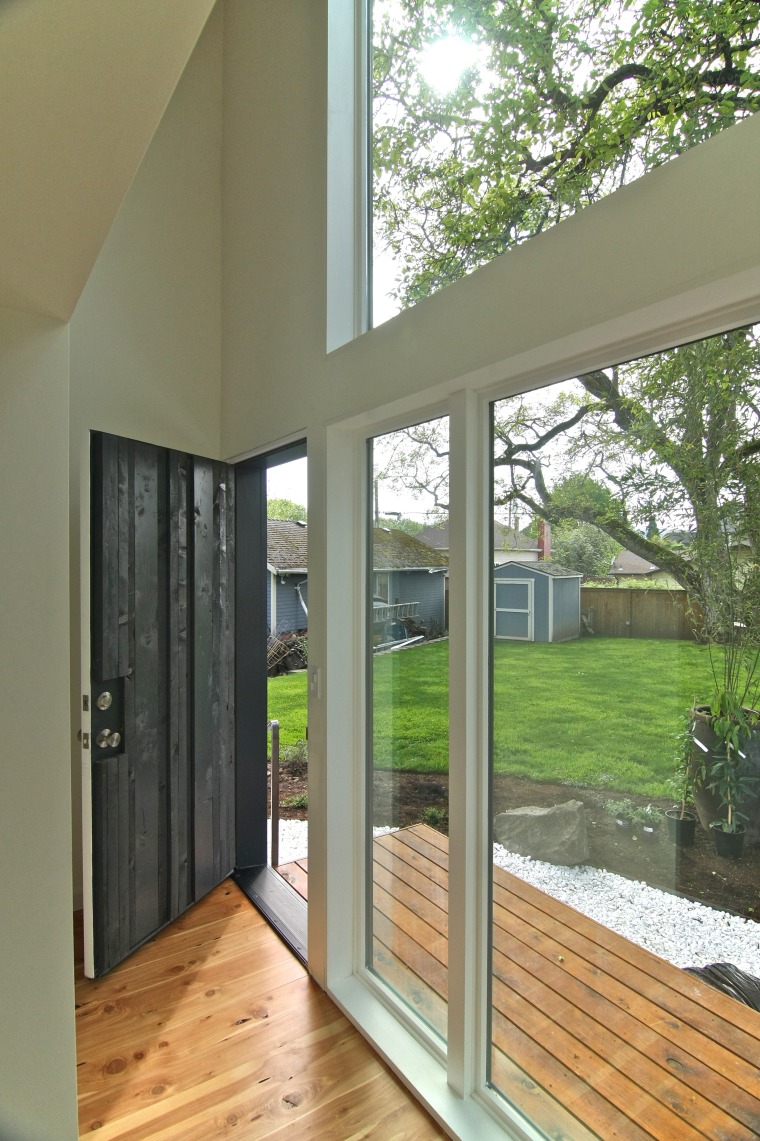 Why not a whole 360-degrees turn? If it was able to rotate all the way around with no stop, the building's electrical and water lines could get tangled. Instead, they are in protected sheaths and swivel with the structure, stopping at 359 degrees.
RELATED: Small home, big views! See inside this stunning tiny home
The building is hooked up to the city's sewer, water, and electric systems. Inside on the main level, there's a white modern kitchen and full bathroom with a sleek stand-up shower and flush toilet. The living space features high ceilings, and there is also a 96-square-foot mezzanine bedroom upstairs.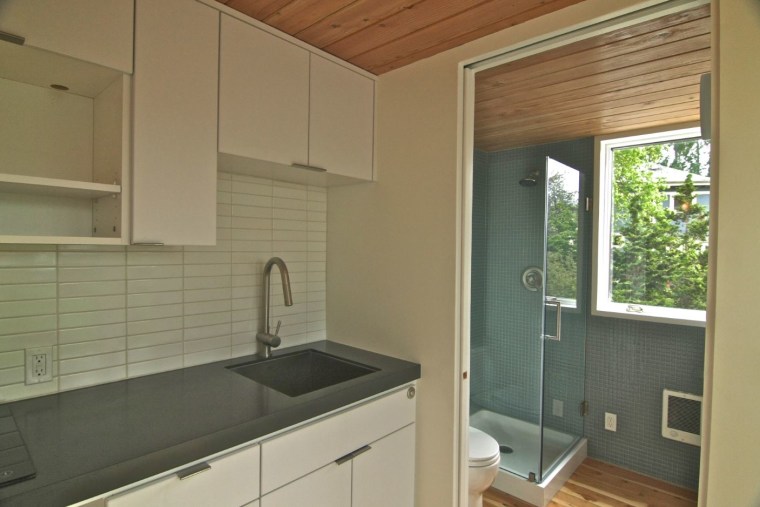 PATH Architecture is based out of Portland, Oregon, and Kaiser said there could be more of these homes in the future.
"We would like to build more units should someone like to order one," he said. Interested in finding out more about the 359 home or getting one built for yourself? Visit the design firm's website at Architecture Path.