Country superstar Tim McGraw continues to make military veterans feel at home in a spectacular way: by awarding them and their families mortgage-free houses.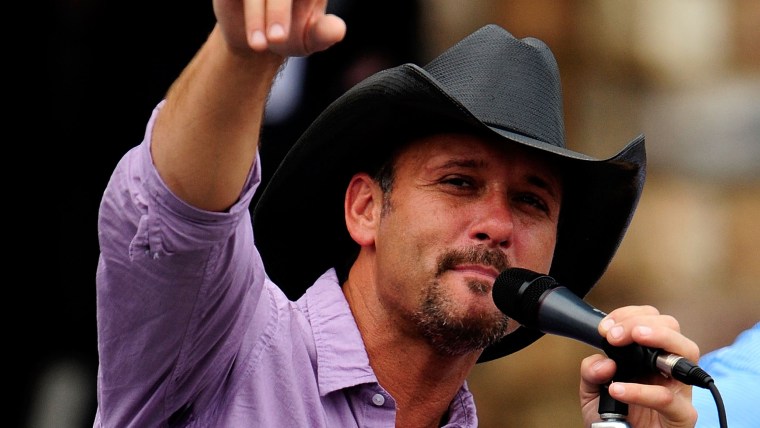 Teaming up with Operation Homefront — a charity that provides assistance to families of service members — and Chase, the three-time Grammy Award winner has awarded six houses to military families while performing on his Shotgun Rider Tour. Thirty more houses are expected to be given away before his tour wraps Sept. 19.
"These families made an incredible mark on me, and I'm more grateful than I've ever been for the sacrifices they make every day to serve our country," McGraw said in a statement.
It's a cause McGraw has championed for quite some time. In the past three years, McGraw and his partners have awarded at least 108 homes, "touching over 300 veterans and family members in 30 states in front of over 2 million fans," according to a press release on McGraw's website.
Among the beneficiaries is Matthew Dowling of the U.S. Marine Corps. "Operation Homefront came through and provided a home for me and my family," he says in a video posted last month to McGraw's YouTube channel. "And as a father, as a husband, that lifted a weight, a stress, a burden that I wasn't quite sure if I was going to be able to figure out how to accomplish."
Follow TODAY.com writer Chris Serico on Twitter.